Back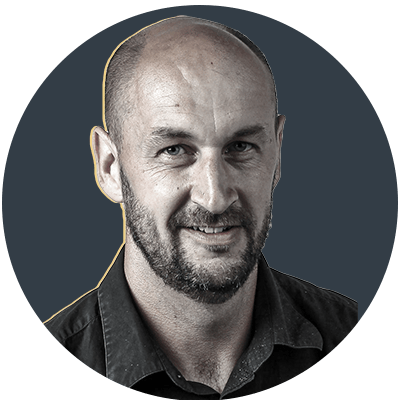 By Gregor Paul
The fall and rise of Rieko Ioane
It's a strange enough business seeing the All Blacks thumped by the Wallabies, but what made their 47-26 loss in Perth last year particularly odd, was the shambolic performance by Rieko Ioane.
The All Blacks left-wing was lost for most of the game. He couldn't catch the ball when it came his way, let Wallaby attackers beat him on the outside and left everyone wondering whether the real Ioane had been abducted by aliens.
Something was clearly not right as two weeks earlier in Wellington, he'd also been hesitant and inaccurate – unable to make any impact in the 60 minutes he played before the coaches decided George Bridge would offer more on the left wing.
The day after the loss in Perth former All Blacks wing Jeff Wilson was killing time at the airport, analysing a performance that had quite obviously left the All Blacks with major questions about their personnel and tactical approach.
Wilson, who scored 44 tries in 60 tests, felt that Ioane's confidence was shot.
The tell-tale sign for Wilson was that Ioane didn't seem to appreciate where he was on the field at times. He drifted too far from the touchline on defence and too near it on attack.
From what he'd seen, he wasn't sure there was a quick fix and wondered whether the All Blacks would make changes on the wing for the return Bledisloe test in Auckland.
Ioane was the hottest property in the world game in 2017 when he scored two tries in the first test against the British & Irish Lions.
The prospect of Ioane being dropped had been unthinkable, but Wilson was right and changes were made.
Bridge came in for Ioane and Sevu Reece was picked ahead of the veteran Ben Smith on the right wing and this, in the usually steady world of the All Blacks, qualified as bombshell news.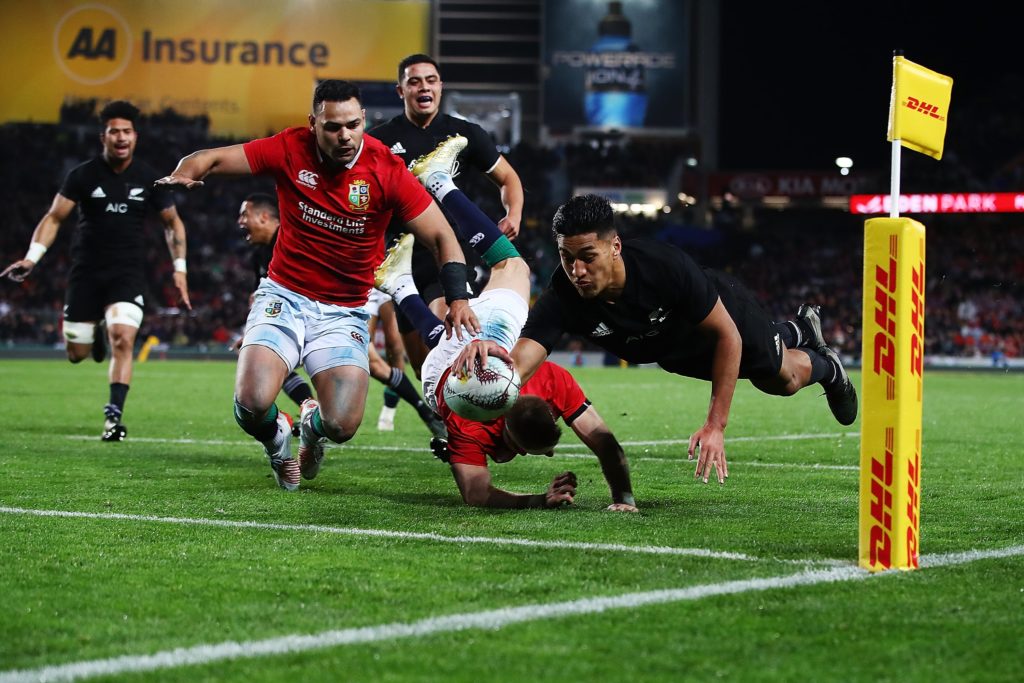 No one saw this coming. Ioane was the hottest property in the world game in 2017 when he scored two tries in the first test against the British & Irish Lions and then ended the season as World Rugby Breakthrough Player of the Year.
He could just as easily have been World Player of the Year as he was the most devastating attacking force in the game – best epitomised by the way he used his power and pace to prise open and destroy Wales in late November with two tries and countless scintillating line-breaks.
"If we can keep his feet on the floor, he can go anywhere that kid," All Blacks coach Steve Hansen said after the 33-18 victory in Cardiff. "Every time he gets the ball, you wonder what is going to happen. He has got pace, but he is strong with it."
Another 11 test tries came in 2018, which included a hat-trick against France in Dunedin that was so impressive New Zealand Rugby upped their contract offer to Ioane so they could lock him in for another four years in a deal that made him one of the best paid in the country.
Coming into 2019, Ioane was destined to be the star of the World Cup: the player who would inevitably be adopted by the local fans as their favourite and the name that would resonate in households from Agen to Apia.
But Ioane barely featured in Japan. He played against Canada and Namibia and the bronze medal match. He was the forgotten All Black. Ioane's career had hit a brick wall and back in New Zealand there was collective guilt about that.
Ioane is the youngest player in New Zealand history to have been signed to a Super Rugby contract. He was just 17 and still at Auckland Grammar School when the Blues offered him a $75,000 a year deal.
It was unprecedented. A handful of players had previously been signed to contracts while they were still at school, but they were academy or provincial level, part-time and no more than $7,500 a year.
Sir John Kirwan, the Blues coach at the time, wanted to make that same offer of an academy contract to Ioane, but the market conspired against him.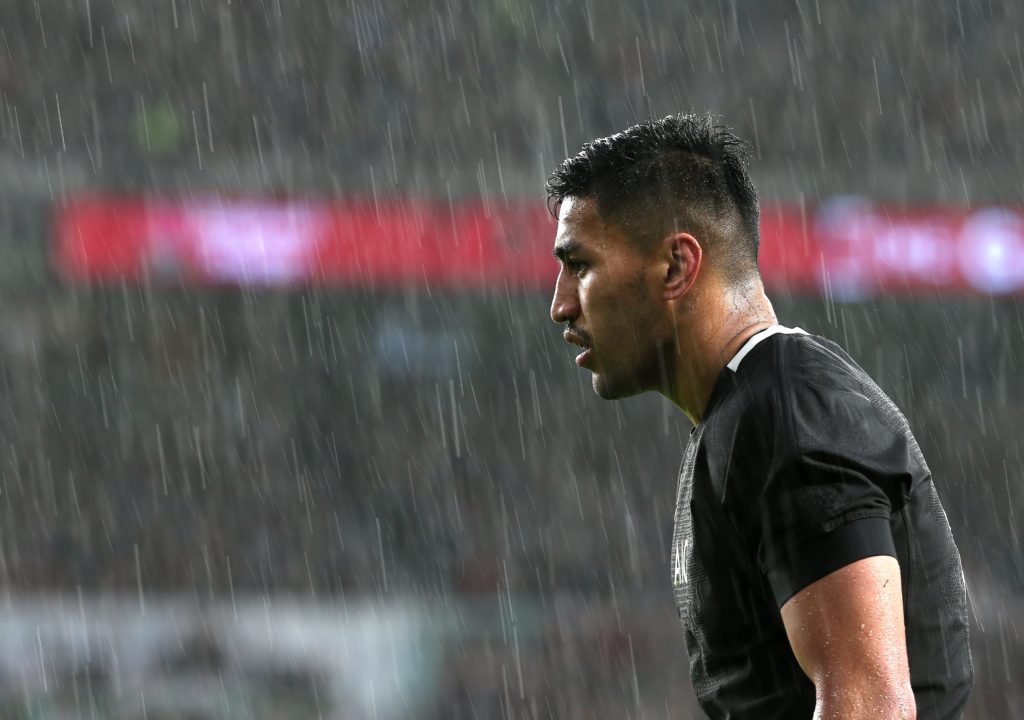 Kirwan and his assistant, Sir Graham Henry, watched Ioane at a Blues Under 18 trial in August 2014 and instantly knew they were looking at a future All Black. "I saw X-factor and knew I had to sign him otherwise he would be gone," says Kirwan.
"There were 18 scouts at that trial and people from all the other New Zealand Super Rugby franchises. By the Monday after that game, there were close to 20 players who had signed to some sort of contract. The Chiefs were all over Rieko and to me, it felt like I was seeing right there everything that was wrong with our game."
Kirwan felt the player market had become predatory and had crossed a line – big clubs from rugby, the NRL and even the AFL chasing after children who should have been allowed to put their education first and have their welfare considered.
These were young men who should have been able to follow a managed and relatively gradual path to professional rugby, but instead they were being hurried, bartered for and riddled with pressure and expectation as a result.
Kirwan knew the demands of professional sport better than most, but this didn't feel right to him. The agents, the scouts, the clubs – they were all racing each other to the bottom.
The Chiefs had already made Ioane the offer of a full contract and so Kirwan, conscious that the club had a terrible track record of letting the best talent leave the region and play against the Blues, upped his offer.
Agreement was reached that while Ioane would be on a full-time Blues contract in 2015, he would play for the New Zealand Sevens team and for Auckland in the Mitre 10 Cup and only become available for Super Rugby in 2016.
But despite this caveat, Kirwan was still uncomfortable that a professional club was recruiting a 17-year-old.
"I was wary about exposing him to Super Rugby from an injury point of view," says Kirwan. "So it was a case of seeing how he dealt with things as he progressed. People would say to me that his pathway was similar to mine but I got away with playing a lot of average football.
I was stuck in this schoolboy mindset where I had all the confidence in the world but didn't have any idea about the skill difference in moving up.
"Back in my day there was not a lot of televised rugby, but kids today are in the spotlight all the time. I made it at 18 and didn't start getting criticised until I was about 24, but I knew that it would be earlier with Rieko. I knew there would come a moment when it would be tough for him."
Looking back on that period, Ioane says: "I wasn't ready for any of it. At the time I was stuck in this schoolboy mindset where I had all the confidence in the world but didn't have any idea about the skill difference in moving up.
"I hadn't played club football and in fact I had only ever played against my own peer group so I was extremely confident. My first sevens tournament didn't go as planned and I was riding the pine for a couple of games and I wasn't going great until [coach] Gordon Tietjens showed me a bit of faith and I got some confidence from that.
"It was definitely a whirlwind. I had other plans to go to uni and not make rugby my life but it became the main driver for me. And to be fair I thought it was awesome. I would say to my mates: 'hey boys, did you see me on TV last night? Did you see me?' It was a whole other world. The media weren't harsh on me so it made it a lot easier."
The media weren't harsh because Ioane was the star of the Wellington Sevens tournament in 2015. He played well for the Blues in 2016 and he was one of the few who held up at the Rio Olympics as part of a dud Olympic Sevens campaign.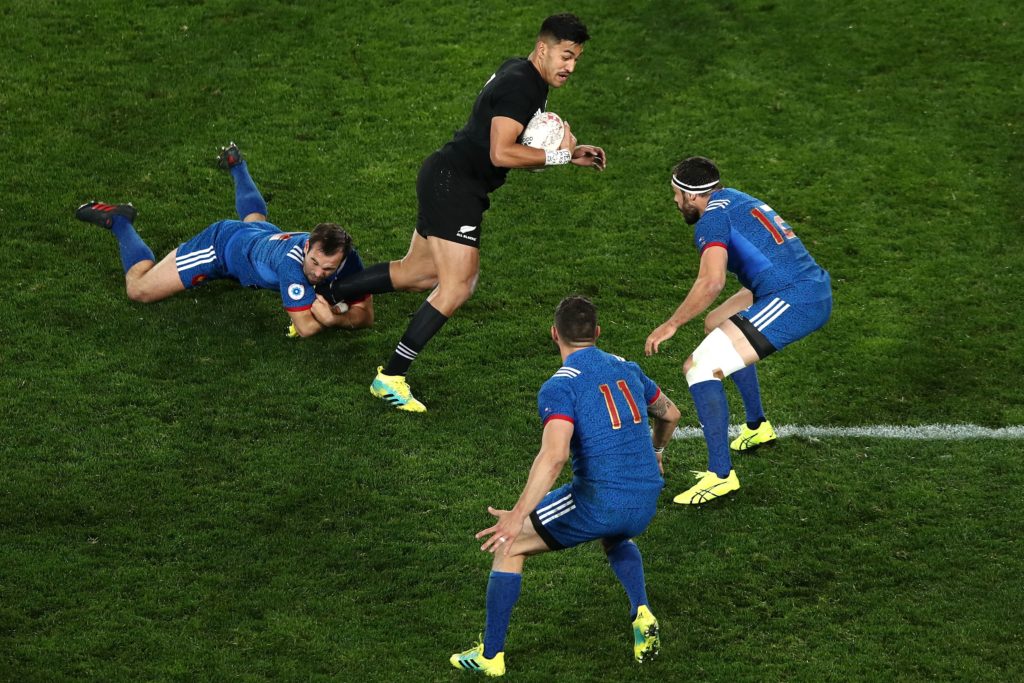 It was incredible, and just two years after playing in the Auckland Schools 1A First XV final, Ioane made his All Blacks debut against Italy in November 2016, scoring a try minutes after he came off the bench.
He was the fifth youngest All Black in history and while Ioane's rapid progression made it seem as if Kirwan's fears about his protege being given too much too soon, were misplaced, they weren't.
Ioane was equipped to cope physically, but not so much mentally. He'd been in the public and media spotlight since his last term at school and his every move on a rugby field had been captured since he was 17.
He'd been an instant headline every time he picked up a rugby ball and a social media meme at the end of every test he played and of course Ioane knew this, because like his peers, he spent much of his life on his phone riding the giddy highs of stardom.
It was an adrenaline rush when it was all positive, but in 2019 it became a problem. The Twittersphere and media world turned on Ioane when his form slumped and he didn't know how to deal with that.
How could he? He had never known anything other than success. He'd been thrust into the professional game at 17, with no life experience and was expected to be able to deal with all the pressure that came his way.
The Twittersphere and media world turned on Ioane when his form slumped and he didn't know how to deal with that.
Social media had built him up and was now knocking him down – some trolls seriously suggesting that he was washed up and finished at just 22, unlikely to even make the World Cup squad.
The All Blacks coaches were concerned that Ioane wallowed in the toxicity of it all, that he allowed it to erode his sense of self-worth
Ioane acknowledged before he headed to Japan that his friends had become concerned about his mental wellbeing after seeing him come under siege. The attacks were nasty, personal and over the top.
But Ioane insisted he was okay and wasn't letting the criticism affect him. He wasn't okay though. His head space wasn't right. His confidence had been dented, focus broken and that was largely why his form was suffering.
It was something that All Blacks skipper Kieran Read had become conscious of, and not just with Ioane. He'd seen other young players rise fast and far and then fall hard and he was concerned that many didn't have a positive relationship with social media.
"The guys coming through now have grown up with iPads and iPhones and all that, social media, which is different to when I grew up," said Read when the All Blacks arrived in Japan.
"Consciously, in recent times I have come to realise this generation are potentially more emotionally charged and fluctuate more than perhaps me and guys older than me because you never really had those opportunities to be that way when you were growing up."
The moment of truth that Kirwan knew would come for Ioane, had arrived. The timing could hardly have been worse. Ioane was soaring in 2017 and 2018 and then crashing in a World Cup year.
"Of course it was tough," says Ioane. "You never want to see someone else doing your job better than you. It is pretty selfish but that is how it has to be. It is tough but because it is a team sport you have to switch out of that individual mind-set and do what is best for the team.
"Prepping the boys for the team was my priority and keeping that in the back of my mind as a little bit of motivation for this year.
"I wanted to get back to where I was and didn't want to take it for granted. Individual picture, yeah it definitely wasn't good. But the big picture, well I was 22 and at the World Cup with the All Blacks. So I was at the pinnacle event and I was proud of that but I definitely wanted to play a bigger role at that tournament which was no secret. It was a big learning for me."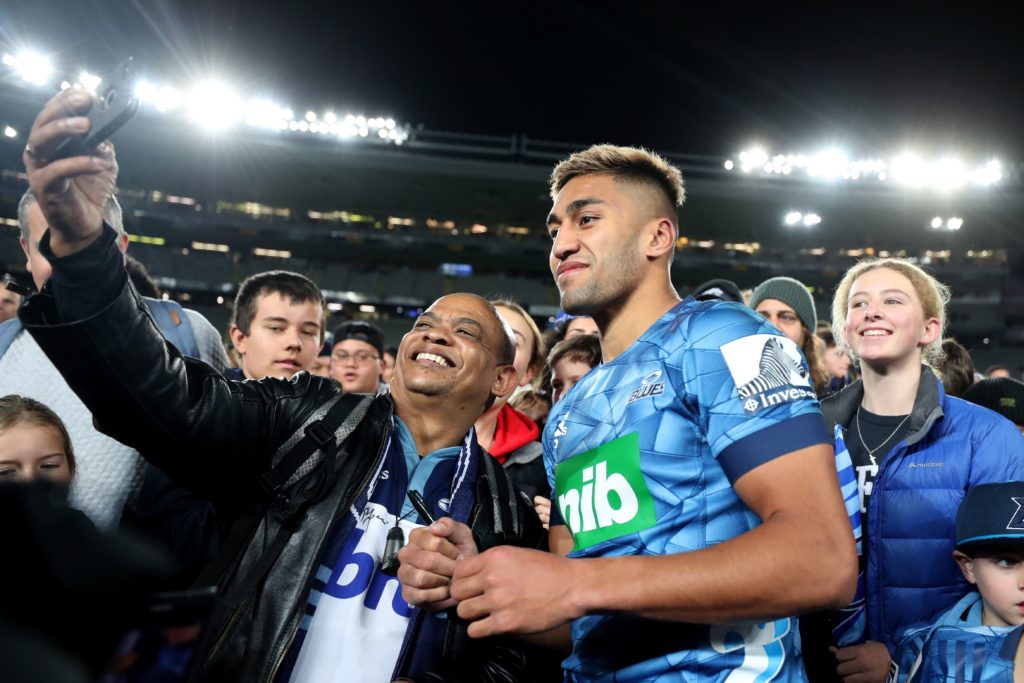 He doesn't think he was taking everything for granted in 2019 but he's certainly changed in the wake of the World Cup.
He moved out of the family home and was also elevated to the Blues leadership group. He says both have forced him to grow up, while his positional switch to outside centre, where he played nearly all his rugby prior to 2016, has restored his confidence in his ability to play at the highest level and as a result, Ioane has been sensationally good in 2020.
He's found his acceleration again. He's gliding past defenders, running over the top of them sometimes and showing a surprising ability to distribute effectively. He's going to be back at the summit of the world game when test football resumes.
I am old enough now to understand social media now and how it works.

Rieko Ioane
He's had a career blip, a moment of adversity and emerged stronger for it. The fact he's managed to survive his ordeal has made him willing to pass on advice to other young players who are being bounced up and down by the vagaries of social and mainstream media.
"I have definitely seen players my age from Auckland and other players having to give it up because it didn't go as they planned. The journey didn't go as they wanted and it is a false reality seeing players like myself and Jordie [Barrett] make it early.
"They see us and they want to be like that and it doesn't happen like that and that is where they trip up. I am old enough now to understand social media now and how it works. The guys coming through, like Mark Telea and Caleb Clarke, will learn the pressures of social media – the good and the bad.
"I think getting exposed pretty early and through the experience of other players, I have learned the media can be one way and then they can be the other. I have realised that the media have their views but that I have to concentrate on my rugby.
"It is just the experience of football, the life that we sign up for and how we cope with it."
At 23, Reiko Ioane 2.0 seems ready for all that rugby can throw at him, and the game will be better for it. Welcome back.
If you've enjoyed this article, please share it with friends or on social media. We rely solely on new subscribers to fund high-quality journalism and appreciate you sharing this so we can continue to grow, produce more quality content and support our writers.