Back
By Jamie Lyall
'Steely Franco Smith confounds critics as Glasgow stand on brink of history'
When Nathan Bombrys took over as Glasgow managing director back in 2011, he gave an address to the club coaches and staff.
"I want to work for a club that wins the Pro12 and wins a European Cup," the American proclaimed.
The scale of this ambition, when Glasgow were playing in front of tiny crowds in an ageing football stadium on a shoestring budget, felt absurd even to some within the club. If it happened now, his new colleagues would presumably be mimicking Ted Lasso. Years later, Bombrys recalled how several mouths creased into smirks around the room. What was the new boss smoking?
"There were a few sniggers," he said in 2015. "There aren't sniggers anymore."
Glasgow bore some hallmarks of a coming team back then, as they strove to carve out an oval-shaped niche in Britain's ultimate footballing city, but they were still small fry in a league of sharks. They had finished second-bottom in the old Pro12 the previous season. The opening match of the 2011-12 campaign, a 23-12 loss to Munster, attracted fewer than 3,000 fans to Firhill Stadium, home to Scottish Championship side Partick Thistle.
Glasgow have been in more play-offs and another showpiece without adding to that solitary, euphoric afternoon in the Belfast rain, when Munster were ensnared in a deadly Glaswegian tapestry.
In Bombrys' first year, they made the Pro12 semi-finals. In his second, they moved to Scotstoun, hired Gregor Townsend as coach, continued investing in a fine crop of home-grown talent and an exhilarating style of rugby. They grew and grew, Scottish Rugby backed them with Sean Maitland, Josh Strauss and Fijian showstoppers, Niko Matawalu and Leone Nakarawa, sprinkling their overseas stardust. They swashbuckled their way to another semi in 2013, a final in 2014, and finally, the Pro12 crown in 2015.
Since then, Glasgow have been in more play-offs and another showpiece without adding to that solitary, euphoric afternoon in the Belfast rain, when Munster were ensnared in a deadly Glaswegian tapestry. Bombrys left Scotland to become Rugby Canada's chief executive last year, but his dream endures.
Europe remains unconquered. Townsend steered Warriors out of their Champions Cup pool for the first time, overseeing stunning victories over Leicester, Bath, Montpellier and Racing 92 during his years at the helm. Dave Rennie, too, got them to a quarter-final. The mightiest Saracens teams had their number in the knockout stages.
Under Danny Wilson last season, Glasgow made the Challenge Cup quarter-finals where they lost to eventual winners Lyon. A little more composure, a touch more accuracy, and they could have upset the French heavyweights that day.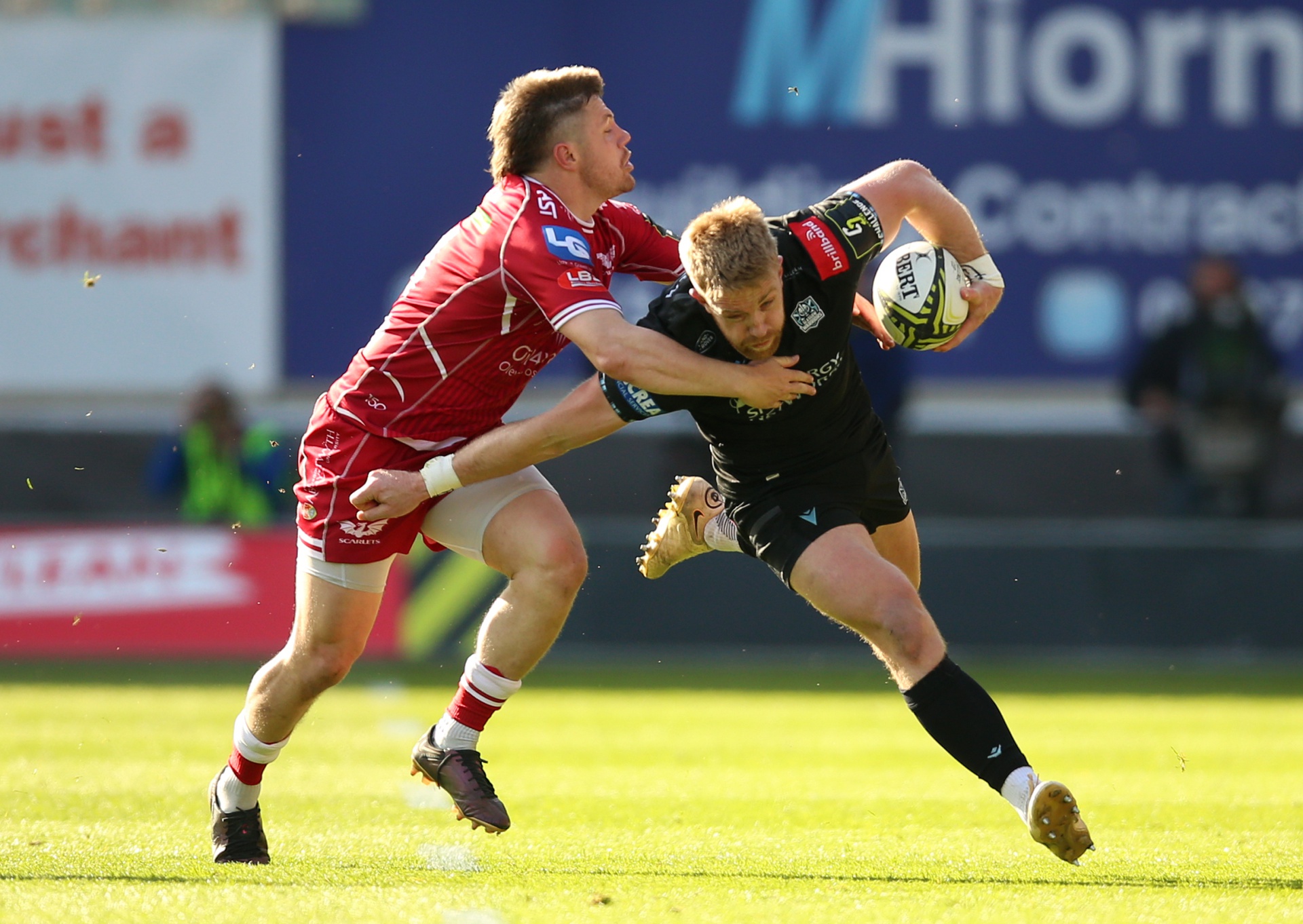 The thing is, most nations have representation in the deeper European rounds at least once every few years. The French, of course, are always armed formidably. Leinster, too, that goes without saying. Munster have been trophy-less for many years but won two Heineken Cups in 2006 and 2008 and featured in many knockout matches since. Ulster are usually there or thereabouts. Saracens and Exeter have won the biggest prize in recent seasons. Leicester and Sale have been in quarter-finals. Bristol won a Challenge Cup in 2020. Cardiff did likewise two summers before. Scarlets had amazing European success under Wayne Pivac. The star-laden Ospreys sides of yesteryear are the stuff of legend down Swansea way.
Scotland has no such European history. Edinburgh, improbably, made a Champions Cup semi-final in 2012 and lost the Challenge Cup decider to Gloucester three years later. Glasgow? They've never been close. Fairytales here are so desperately, painfully elusive.
That is why Friday night in Dublin, the Warriors tackling Toulon with the Challenge Cup at stake, is so intoxicating. Why Glasgow folk – indeed, Scottish rugby folk of all hues – will descend on the Aviva in their droves.
A first European final, the apex of a voyage which began at a cricket ground in South Wales in October 1997. A Glasgow team featuring Kenny Logan, Glenn Metcalfe and Gordon Bulloch swatted Newbridge aside 62-38, wing Derek Stark scoring four tries. From an inauspicious start to this heady opportunity.
These are not Mourad Boudjellal's terror-inducing Galacticos of yore. There is no Jonny Wilkinson, no Ma'a Nonu, no Matt Giteau, no Bakkies Botha. No Juan Smith, Chris Masoe, Drew Mitchell, Delon or Steffon Armitage.
And it is an opportunity, make no mistake. These are not Mourad Boudjellal's terror-inducing Galacticos of yore. There is no Jonny Wilkinson, no Ma'a Nonu, no Matt Giteau, no Bakkies Botha. No Juan Smith, Chris Masoe, Drew Mitchell, Delon or Steffon Armitage. Toulon are eighth in the Top 14 after an up-and-down campaign.
But if French clubs are splashing less on foreign superstars, Toulon continue to flex their financial muscle. Which club, anywhere in the game, wouldn't want Cheslin Kolbe in their back-three, or Dan Biggar as a play-making option? Facundo Isa, the Pumas loose forward, is an incredible talent. Mathieu Bastareaud has returned, as a squat back-row rather than a beefy centre. Waisea Nayacalevu is the Fijian international captain and Jiuta Wainiqolo a deadly Olympic gold medallist for the storied archipelago sevens team.
That's before we get to the core of French excellence running through the place in a way it seldom did during the Boudjellal years. Charles Ollivon is a thoroughbred flanker, one of the best in the game. Gabin Villiere is a marvel on the wing and free from the injury which has dogged him for many months. Swan Rebbadj, Baptiste Serin and Dany Priso have contributed to Fabian Galthie's bleu renaissance.
And then there's Sergio. A generation of rugby followers have never known the sport without its Italian colossus. A last dance beckons for one of the game's ultimate entertainers. Parisse is synonymous with the flashing pink jerseys of Stade Francais, yet he defined an entire era of Italian rugby too. If he suffered back injuries in his long and illustrious Test career, it is because he spent much of it attempting to carry struggling sides over the line.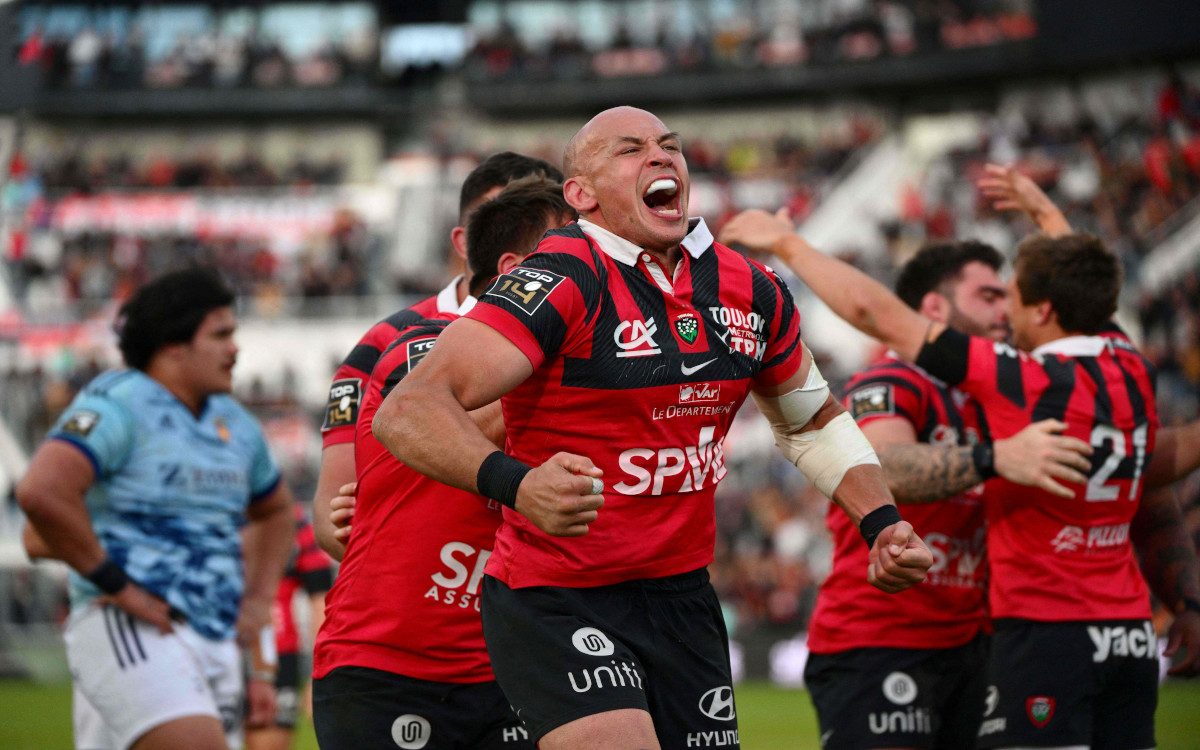 For a genius who has played for so long at such giant clubs, Parisse's personal trophy haul is a paltry reflection of his talent. He won the Top 14 twice, with Stade, in 2007 and 2015, helping them to a Challenge Cup six years ago, but that's it. How he longs to claim another chunk of silver before the curtain finally falls.
Four months shy of his 40th birthday, Parisse spoke this week about his undying infatuation for rugby. How, on the brink of retirement, the game still jolts him out of bed in the morning with the same vigour it did two decades earlier. And Parisse is still delivering moments of supreme class, still with magic in his fingertips, gold in his boots and fire in his belly, burnishing a highlights reel longer than most Tarantino features. His delicious left-foot grubber kick set up Duncan Paia'aua for the opening try in Toulon's semi-final defeat of Benetton. However Friday pans out, Parisse belongs in the pantheon of greats.
Glasgow are a more humble unit, but a force nonetheless. Franco Smith has chosen his heaviest back-row, giant Tongan Sione Vailanu alongside Matt Fagerson and Jack Dempsey, and his biggest lock forward, JP du Preez, the 6ft 10ins South African. Scotland's devastating 'Huwipulotu' centre pairing is reprised. Sebastian Cancelliere has had an immense season on the wing. Likewise George Horne at scrum-half.
Tom Jordan's red card in the URC semi-final loss to Munster means Domingo Miotti starts only his eighth Glasgow game at fly-half. The Argentine pivot has looked sprightly and assured, particularly in dismantling the same opposition at Thomond Park, but now shoulders enormous responsibility.
Smith is a fascinating rugby man; by turns deadpan, warm and fearsome. Devout in his faith but liberal in his rugby philosophy, softly-spoken but steely tough.
There's such symbiosis and connectivity in what Glasgow do and how they understand each other. There's an understanding that form trumps reputation in how Smith selects. Two Test Lions, Ali Price and Richie Gray, are on the bench. So is Rory Darge. Warriors have impressive depth. Quality, experience and dynamism to empty on to the paddock when the game, more than likely, will hang in the balance.
Smith inherited a squad emotionally savaged by their mortification in the RDS last summer and made them believe again, moulded them into a side capable of maiming opponents in a number of ways.
They have the fastest average ruck speed in the URC. Their numbers for line breaks and tackle breaks are seriously impressive. The worldie tries catch the eye, of course, and there have been plenty of them, but Glasgow are just as happy and just as effective mauling and trampling teams into oblivion. They lost once in 18 matches before Munster, after Jordan's sending off, did a job on them at Scotstoun a fortnight ago.
Smith is a fascinating rugby man; by turns deadpan, warm and fearsome. Devout in his faith but liberal in his rugby philosophy, softly-spoken but steely tough. His appointment was met with broad indifference by a Glasgow fan base lusting for a name and a statement acquisition. His CV stacked up to any serious scrutiny, but he was no blockbuster hire, not the Stuart Lancaster or Scott Robertson the dreamers among the Glasgow support dared yearn for. Smith's pedigree as a coach has been underlined over and over. He arrived midway through pre-season and got Glasgow to this point without making a single signing of his own.
In his early days in the job, from the vantage point his office provides high in Scotstoun's Main Stand, he would look out towards the River Clyde. On those banks, beneath towering cranes shrouded in fog belches, Glasgow made its name as Britain's premier shipbuilding hub. Men of iron through whose toil and sweat a city was forged. Smith tapped into this history and draws on it still.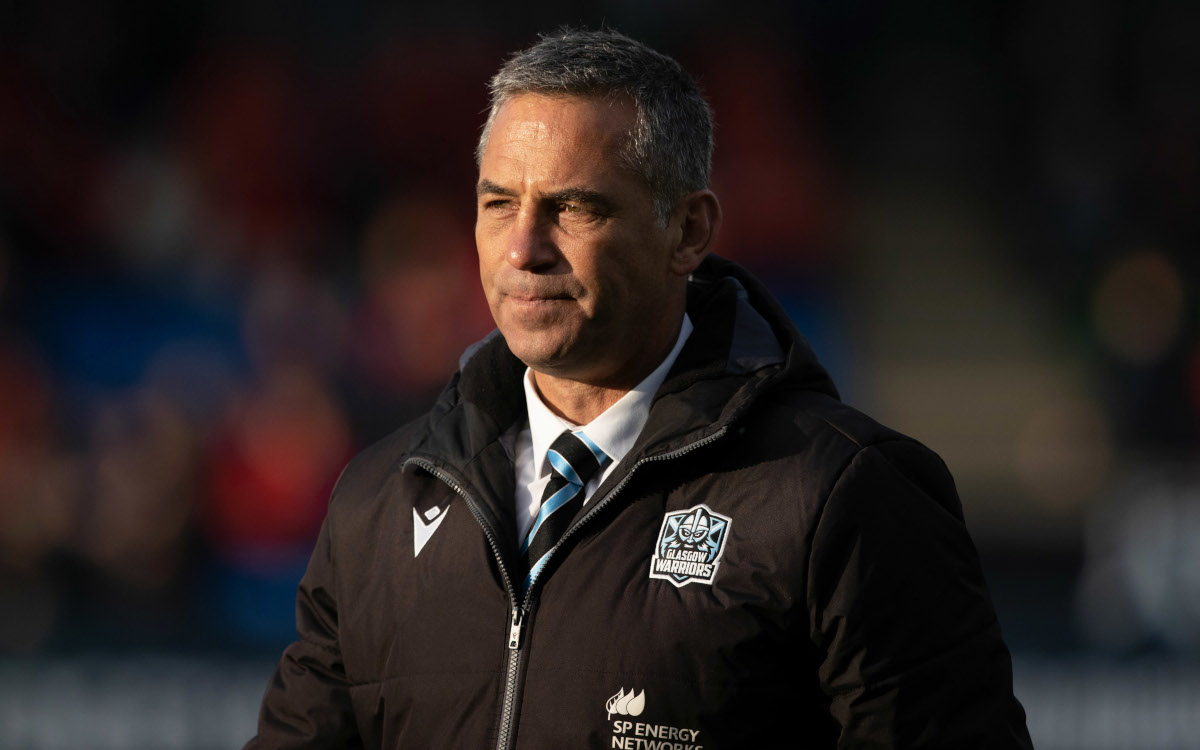 Graft is so deeply embedded in how he sees life, how he became a Springbok back home in the Free State and how he designs a rugby team today. In all his media events over the past nine months, the phrase 'hard work' has been rolled out more than any other. The players, whipped in pre-season, brought in earlier in the mornings and kept later in the evenings, given gruelling Monday sessions even as the matches came thick and fast, attest to its veracity. If Glasgow lose on Friday, it won't be down to waning fitness.
Win, and these Warriors will write their own chapter in a city's rich sporting folklore. Their names will be scribed alongside those of Celtic's Lisbon Lions of 1967 and Rangers' nine-in-a-row conquerors of the 1990s. Their glory will sit alongside the feats of Dalglish and Baxter at Hampden, Benny Lynch and Jackie Paterson in the boxing ring, the Commonwealth Games carnival in 2014. They near the summit of one of Europe's highest rugby peaks.
This is a fiendishly hard final to call. Warriors are all about cohesion, while Toulon revel in chaos. Each has international game-breakers to unleash. Glasgow know how fleetingly these opportunities come by; Toulon covet the glory days and the ultimate farewell to their departing totem.
Their senior coaches, Pierre Mignoni and Franck Azema, are highly respected operators with compelling track records across France.
Smith has confounded those who shrugged or moaned or sighed at his arrival. Indifference has become reverence. If he gets Glasgow over this last hurdle, he will go where no Scottish coach has before.
Had he been in post back in 2011 when Bombrys said his piece, Smith would not have been among the sniggerers.