Back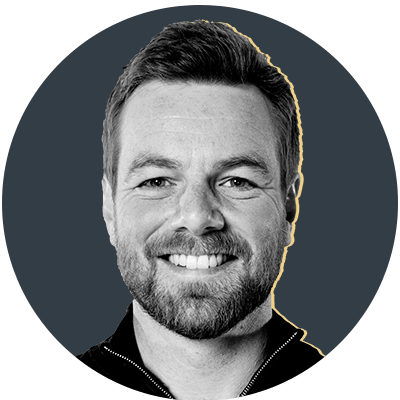 By Ross Harries
Split loyalties
In the summertime, Langland Bay is an inviting place. Situated on the Gower Peninsula, west of Swansea, the attractive sandy cove is overlooked by cliffs, and on calm days, the waves gently lap the shore.
It's a different proposition in winter. With larger swells approaching through the Bristol channel, the waves grow bigger, the clouds get darker, and the welcoming coastal resort becomes a bleaker, much less appealing spot. Which is why it may come as a surprise to a visitor in December to see several hardy souls, clad in nothing but swimsuits and silicone hats, being buffeted around by the crashing waves.
These are the Langland Belles. A small, but dedicated group of wild swimmers, who start every day with a dip in the near freezing ocean. As the name suggests, it's an all-female group, but as of this year they've accepted their first male member. As a former rugby player, he's more conspicuous than his colleagues, his bulky frame a more solid bulwark in the frothing waters. Once he's removed his cap, his impish grin instantly reveals his identity. It's Mike Ruddock, the Grand-Slam winning coach of Wales. And his status as the solitary male in the group comes with a special moniker. He's the "Langland Bellend."
"I've nearly been harpooned twice," chuckles Ruddock, "so I might have to lose a bit of weight. It was my wife, Bernie, who inspired me. She wanted to get into it. When you come from altitude like I did in Blaina, the ocean is unfamiliar territory. But when lockdown came in March, my wife suggested it, so I got my water wings out of the shed, blew them up, and gave it a go."
Ruddock's status as the solitary male in the group comes with a special moniker. He's the "Langland Bellend."
And he's been going ever since. What started as a test of will has become an essential daily ritual. "I miss I the days I can't get there, whether it's because of a work commitment, or inclement weather – sometimes the waves are massive and very powerful, and can be a little bit dangerous. But my wife, my daughter Katie and I get in there most mornings if we can, and there really is no better start to the day."
Mike Ruddock, in case it's escaped your notice, is back in Wales. After a long and very successful stint as head coach of Lansdowne in Dublin, he was lured home following an SOS call from the Ospreys. It was the start of a new chapter in an eventful career during which he has crisscrossed the Irish Sea a number of times.
"The first time I moved to Ireland was when we were living in Blaina, and Bernie said to me, 'I'm homesick', and I said 'well this your home now', and she said 'I know, and I'm sick of it'."
That instigated the first move, but rather than a reluctant husband being dragged to his wife's country of birth, he saw it was a chance to reconnect with his own roots.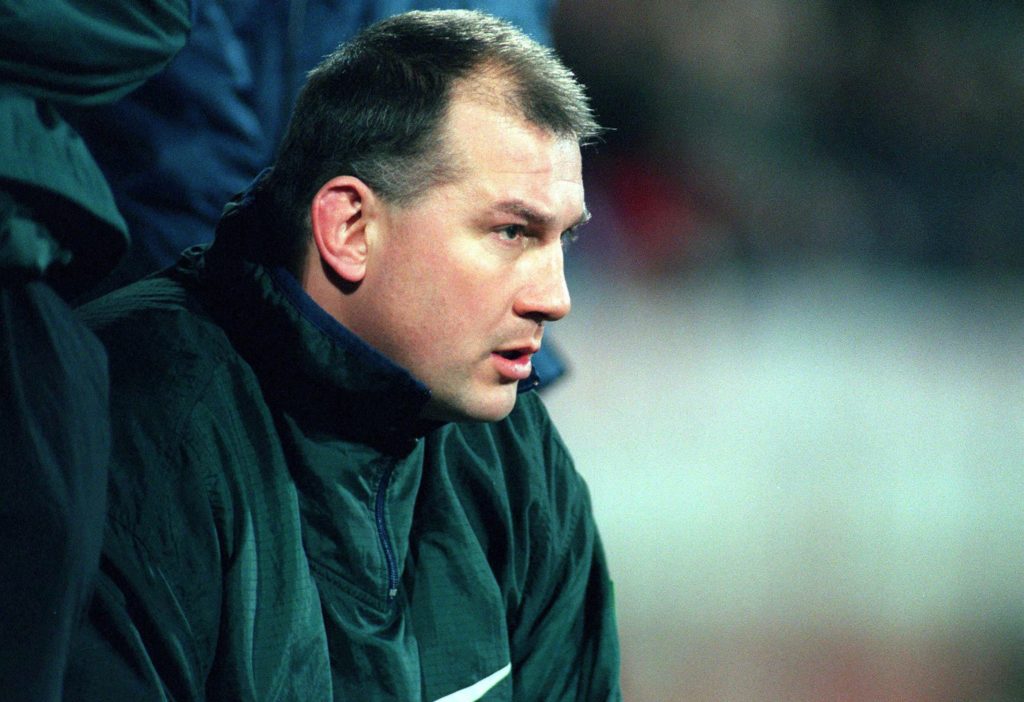 While the accent remains unmistakably Blaina, Ruddock's identity has always been shaded in green as well as red. His mother originally hailed from County Clare, and emigrated to England with her family when she was fifteen. "My Dad met my Mum just after the war in Biggin Hill. He'd been in the RAF and the girls used to go to the camp dances, and he fell in love with this Irish lady. When I met Bernie, her Dad was a Welshman from Newport, so we both had Welsh Dads and Irish Mums. At our wedding, her father Terry, said 'I don't feel like I've lost a daughter, I feel like I've gained a ticket in the West Stand.' I was heading for an international career at that point, and he was happy to have me as a son-in-law. There was always that feeling of being half Irish and half Welsh."
From that initial assignment with Bective Rangers, Ruddock's CV has grown to include stints with Swansea, Leinster, Ebbw Vale, the Dragons, and most famously of all, Wales, where he delivered the first Welsh Grand Slam in a generation. Nearly fifteen years have passed since that epoch-defining moment, yet what should be a source of eternal pride, is clouded in such negativity he struggles to look back with any sense of fondness.
No sooner had Wales ascended to the top of the mountain, they came tumbling back down, as the Slam was followed by an unsavoury parting of ways with the WRU, which was accompanied by enough sub-plots, accusations and recriminations to keep a soap writer occupied for an entire season. The experience has left Ruddock permanently scarred.
"It's left me with a little bit of anxiety about putting myself back in the spotlight. I get some pre-performance anxiety that I wouldn't have had before going into the Welsh job. It's something I've experienced since, and it's made me reluctant to go out and do stuff in the public eye where you're back in the spotlight, putting yourself out there. If I'm absolutely honest, it's a bit of a legacy of the Welsh experience. I guess it's your body's way of saying 'do you really need to go back to front of house dealing with some of that stuff?' It's like a protective mechanism."
I get some pre-performance anxiety that I wouldn't have had before going into the Welsh job. It is something I have experienced since, and it has made me reluctant to go out and do stuff in the public eye.

Mike Ruddock
It's why Ruddock turned down the position of Ospreys Director of Rugby, and agreed instead to a less visible role behind the scenes. "There was talk of being a DOR, but I'm 61, and I'd always said that post-60 I didn't see myself taking on any big jobs. It's a tough gig, a young man's gig. The hours are 24-7 and I don't think my blood pressure would have taken that. On any given Sunday you could be doing five-to-six hours on the video, doing your analysis so everything's ready for the Monday when the guys come in. You don't get Sunday off like other guys would. When the players have a down day on a Thursday, you're talking to agents, you're planning the rest of the week. You're looking at videos of the opposition, you're planning for three games' time. So it's a massive commitment, and it was something I didn't feel I could really take on. I said I'd help out in the short term as a performance director, to try and work with the Managing Director and the board to try to get some new systems in place, and then I would transition into another role."
That role involves being in charge of the so-called "player pathway". A holistic approach to ensure young hopefuls don't just get stuck on a one-way street to success or failure, but are set on a path garlanded with opportunities and diversions. That way, if someone find themselves in a career cul-de-sac, they're better equipped to find a route out.
Ruddock is working to strengthen existing partnerships with colleges in the region, like Bridgend, Gower, and Neath-Port Talbot, and is actively pursuing apprenticeships and internships to ensure rugby isn't the sole focus in these young men's lives. And in a move that will surely irk the Scarlets, they've established a new partnership with Llandovery College, which Ruddock thinks will help slow the trickle of promising Welsh youngsters crossing the border.
"We're conscious that some of our players get their heads turned by some of the colleges in England like Millfield and Hartpury, so now if there is a player in our pathway who wants a different educational experience, wants the boarding school experience, then we've got that option available thanks to our great partnership with Llandovery College. We renewed our partnership with Swansea University, and have an involvement in their rugby programme through coaches like Hugh Gustaffson and James Hook. I've also been involved with the WRU and their exiles programmes, and through my own contacts in rugby to identify Welsh qualified talent all over the world who might want to come over and consider studying in Swansea University."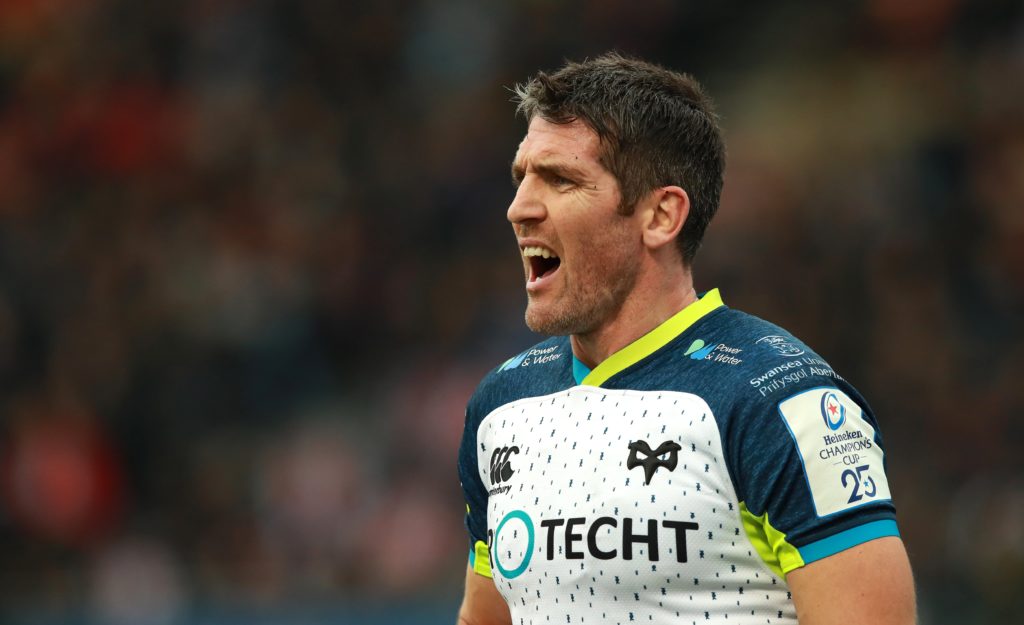 There are already a few promising Welsh-qualified youngsters from English schools who have begun their studies at Swansea University, and Ruddock's contacts have alerted him to a number of Welsh-qualified youngsters based overseas. His vast network and years of experience could prove crucial in greasing the wheels to help these journeys happen. If a beefy South African with Welsh heritage and an aptitude for scrummaging fancies connecting with his roots, Ruddock and his team can proactively source education courses, accommodation, work placements and internships to make sure the experience is as rewarding as possible.
"It's all about trying to improve our talent pool, and ensuring they have less anxiety about their transition from rugby to civvy street. If an Osprey comes to us through the academy or pathway from Swansea University for example, we want him to stay with us because he knows we're going to work with him not just on the field to make him a better player, but because we're keen to help him come out at the end of rugby, with a better idea of what he wants to do, and potentially hook him up with companies that would benefit from the skills of a rugby player. People that can work as part of a team, people who are highly motivated, people who can solve problems. That's my vision, and hopefully what I do behind the scenes can complement what Toby Booth is doing on the field."
It's no coincidence, given the years he's spent in the Emerald Isle, that Ruddock is acutely aware of the importance of spreading tentacles deep into the community. Ireland's provincial system is the envy of the Celtic world, and has led to a position of almost total dominance in this year's Pro14. Reams have already been written about the Dublin school system, and the fact that many of the private schools in the city are de facto academies that produce gym-honed, pitch-ready specimens for the Irish professional game. But Ruddock is aware that there are rough diamonds lurking elsewhere that can be buffed to an equally dazzling shine.
"When I was Ireland U20s coach, there were a lot of boys who'd come through the Dublin school system, but plenty of others who hadn't. Tadgh Furlong was a prime example. He was like a 45-year old in a 19-year old's body. He was larger than life, and could hold an audience. Because I struggled to pronounce a lot of these boys' names, I'd give them nicknames. My nickname for Tadgh was 'The Mayor of Wexford'.
Tadgh Furlong was like a 45-year old in a 19-year old's body. He was larger than life, and could hold an audience. Because I struggled to pronounce a lot of those boys' names, I'd give them nicknames. My nickname for Tadgh was 'The Mayor of Wexford'.
After each game, Ruddock would hold an informal "awards" ceremony in the changing room. During the Junior World Cup in Italy 2011, Furlong was developing a burgeoning reputation not just as a scrummager, but as a powerful, destructive tackler.
"For three games running, I gave him my special award for tackler of the day. On the third occasion, I said to the room, 'guys once again, the tackler of the day is … the Mayor of Wexford.' They all gave him a round of applause, and he put his hand up and said 'please don't call me that anymore.' I thought I'd upset him and said 'sorry Tadgh what do you want me to call you from now on?' He said just 'call me the jukebox.' I said 'why the jukebox?' He said, 'because the hits just keep coming'."
Furlong is now, of course, a Test Lion, a Grand Slam winner, and a member of Leinster's all conquering galacticos whose stranglehold over the Pro14 gets tighter with every passing year. Ruddock now finds himself in a strange position that illustrates how often rugby's highways and byways converge and overlap. The man who was the first professional coach of Leinster is now the man responsible for breathing new life into the dormant Ospreys.
The Welsh side were once Leinster's nemesis in this league, twice beating them in finals on their own patch. Last season, as Leinster were swatting Ulster aside en route to an unprecedented "three-peat", the Ospreys were licking their wounds having suffered their worst ever season. They finished bottom of their conference with just two wins to their name. But Ruddock's immersion in the rugby cultures of both Ireland and Wales makes him uniquely placed to comment, and he's quick to point out that fortunes can change quickly. When he was head coach of Leinster in 1997, the provincial game was still something of a curio operating in the shadows of the club game.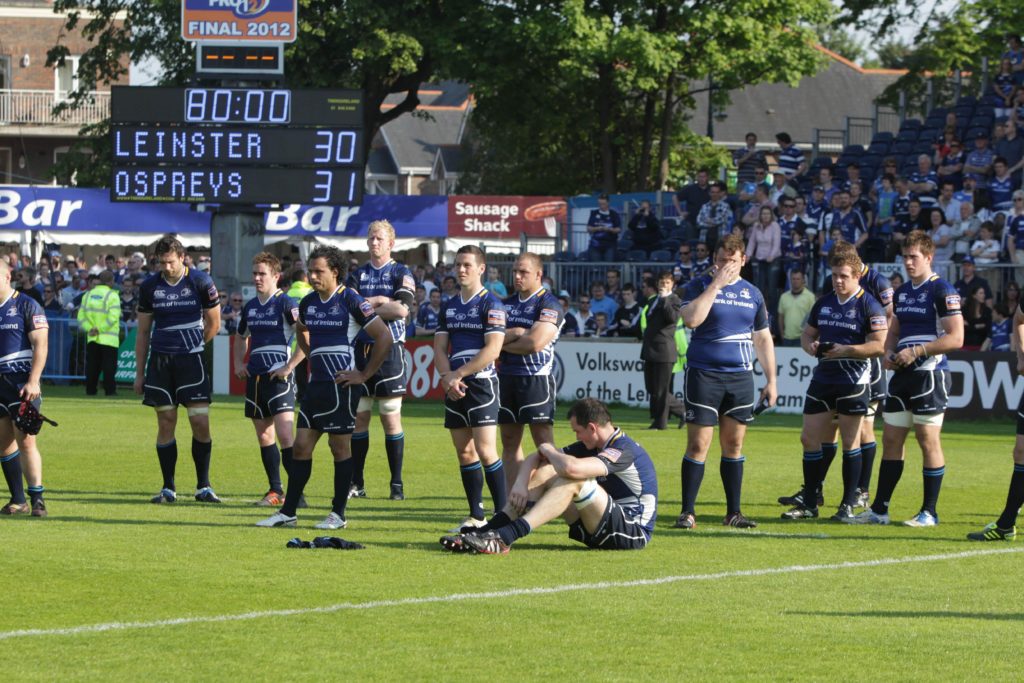 "I can remember taking Leinster down during pre-season for the inter-provincials. We played Munster in Garryowen in August that year with the likes of Anthony Foley, Mick Galway, and Peter Clohessy playing. I'd have had people like Dennis Hickie, Victor Costello, Trevor Brennan and Shane Horgan in my side. All absolute legends of the Irish game, and do you know how many people were there to watch? About thirty or so. Four to five weeks later when Garryowen played Shannon at the same ground, there was 8,000 people there. So it didn't come overnight."
Success follows Mike Ruddock wherever he goes. From league titles with Swansea, to that Grand Slam with Wales, and a cabinet full of trophies with Lansdowne. He knows how to concoct a winning formula, and while this Ospreys vintage doesn't boast the roll call of superstars it once did, his trademark optimism remains undimmed.
"We've got an excellent head coach who's going to do a fantastic job for us. He's keen to pick the younger players and shape them in his vision for the team. That's music to our ears. Look at some of the guys coming through already. Josh Thomas has played for the senior team already. Joe Hawkins has played at 18-years of age. Kieran Williams and Tiaan Thomas Wheeler have become regulars. Our head coach is sending out a great message that he will pick the youngsters and give them opportunities. We've got a massively bright future, and a very good academy structure with ex-Ospreys like Paul James and Rob McCusker bringing through the next generation. Obviously Duncan Jones has come through, and James Hook, Richie Pugh, and Richard Fussell are all playing a big part. When you see those guys back involved, I think the Ospreys future looks really bright."
And while the Galacticos tag no longer applies, the Ospreys can still count on the services of the most experienced international of all time.
Alun Wyn Jones is not only one of best players and best competitors rugby has ever seen, he is one of the best cultural architects rugby has ever seen.
"Alun Wyn Jones is not only one of best players and best competitors rugby has ever seen, he is one of the best cultural architects rugby has ever seen. When I spoke to him when I first arrived back at the Ospreys, he was very passionate about them getting better and better every day going forward, because he wanted to be getting better every day going forward. Guys like him shape the culture, the environment and the mindset of the whole team. He's so driven, and it's incredible to see him in action."
So now he's back in Wales where it all began, back in the same house he bought in Langland when he was coaching Swansea, is he any closer to resolving the issue of his dual nationality? Especially given his son Rhys is a fully-fledged Irish international and currently a dominant force in Leinster's back row.
"I've always said I'm a 60-50 Welsh-Irishman. So whoever wins, I'll slide that way. I've got a reversible nationality, and I'm comfortable with that. When I coached Ireland U20s, I asked for permission from the IRFU to sing the Welsh anthem as well as the Irish one at the games, and they allowed that. You're always a little torn, but ultimately if Rhys is playing (against Wales), I always want to support him that little bit more. I know it might be difficult for some people to hear that, but if there are any fathers reading this, I think they'd understand."
He may be in the twilight of his career, but Mike Ruddock still speaks with the passion, the enthusiasm and the sharpness of mind that you'd expect from someone who starts every day with a plunge into near-freezing temperatures of Langland Bay. He's had to deal with many a strong wave trying to knock him off course during his career – not least during the fallout that followed the Grand Slam, but his solidity and conviction remain reassuring characteristics in an uncertain world.
More stories by Ross Harries
If you've enjoyed this article, please share it with friends or on social media. We rely solely on new subscribers to fund high-quality journalism and appreciate you sharing this so we can continue to grow, produce more quality content and support our writers.