Back
By Jamie Lyall
Sam Nixon: Jeremy Clarkson, Sir Alex Ferguson and life in the madcap ProD2
Sam Nixon is wedged behind the wheel of his car when we speak. He is parked up somewhere on the rolling Somerset pastures of home, the dairy farm near Yeovil that has been in his family for decades. He is there because his Grenoble side have a break in their ProD2 promotion bid, and extra hands to tackle the constant list of jobs, tasks and obstacles are always welcome. He has been out helping with pregnancy tests earlier. When the call ends, cattle feet need trimming.
Nixon is home as often as time allows. The place is deeply enshrined in his being. When he played Friday night Champions Cup games for Bath, he'd often head for The Rec having done a full day's graft first. Farming demands a work ethic like few other ways of life. We get talking about the struggles many farmers face to stay afloat, highlighted by the slapstick travails of Jeremy Clarkson on his Amazon Prime show.
"He's done more for farming than Countryfile ever has," Nixon chuckles. "Farmers find it quite funny. When you watch it, you realise how messed up the whole system is.
"Everyone is like, 'ooh, farmers have got lots of land', but these farmers are packing it in at a rate of knots. Most are so deep in debt that when they've sold off their land they might just be left with a house. Generations of work gone because no-one can make any money."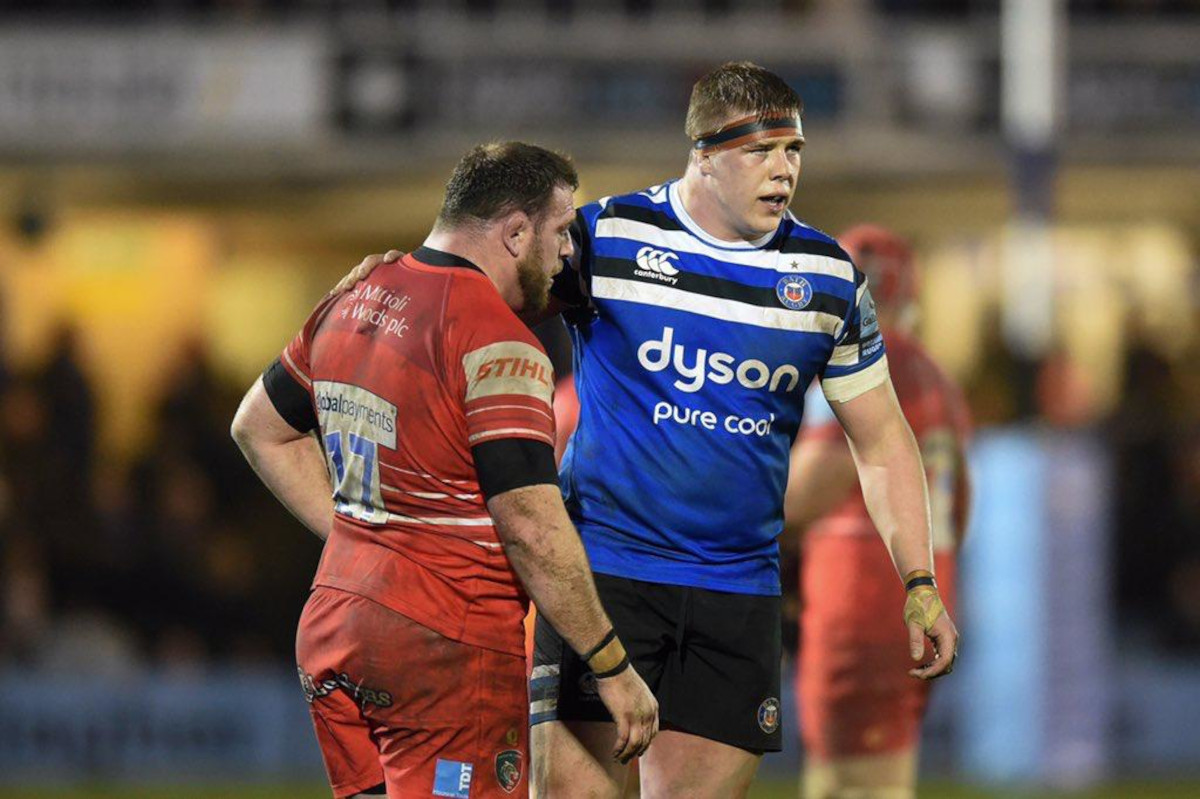 In that sense, farming resonates with English rugby. The game is squealing beneath the weight of its financial burdens. Nixon was an academy prop at London Scottish during some of the Championship's most austere times, before investment from Scottish Rugby Union fell through in farcical fashion. He was on loan at Yorkshire Carnegie from Bath when the club sank into oblivion in 2019. He was with Bristol, on another loan spell, last season when the Bears made a hash of their contracts and were about to shatter the salary cap, and at Exeter Chiefs when stark economic reality made re-signing completely unviable.
Around that time, at just 25 years old, Nixon was thoroughly fed up. He had returned from Bayonne to the Premiership, where the deep emotional power of the French scene was ripped from him. He hoped to be chasing play-offs and trophies but after years at the summit, the Chiefs stumbled into mid-table.
"No word of a lie, I'd had an absolute gutful," he says. "My last game for the club was starting at Montpellier in the Champions Cup in late January and then I never played again.
"On the Monday after the game, Rob Baxter told me Harry Williams was staying, they wanted me to stay but the money, in his words, made me better off going elsewhere, and there would be a change in direction because they needed to look to develop players for next year.
I just ran out of juice. I'd really had enough. I thought I might retire and move on to the next stage of my life.
"I sat there and surprisingly felt all right about it. My aspirations were always to play for Exeter and I had this anti-climax. I had offers from the Top 14 and ProD2, and an opportunity in the URC, and I honestly wasn't bothered.
"I just ran out of juice. I felt like I'd had a good run, and I'd really had enough. I thought I might retire and move on to the next stage of my life. I found Exeter a far less exciting environment than Bayonne. I turned up as they were entering a transitional period. By the end I'd lost the love of the game."
Nixon is candid and unvarnished when it comes to this stuff. He is a font of stories, too. The best of them come from that exhilarating year with Bayonne. He went from Bath's third-choice tight-head to a front-liner in the Top 14. He played 25 games and started 22 that season, made the top 10 recruits of the year alongside Will Skelton and Ben Lam and was in the top 15 for tackles with 180.
"Almost every week, something eye-opening happens. That year, the Agen coach locked the changing room after a loss and told the players to get it out of their systems. You can imagine how things went in there."
He talks a lot about Yannick Bru, the former Bayonne coach and the first man who made him believe – really believe – he could mix it with the Galacticos.
"He had very similar traits to Sir Alex Ferguson. He delivered these pre-match speeches which were unbelievable. Considering my limited French, he was the most incredible orator I've met. I honestly believe he could get a blind man to win a game of rugby.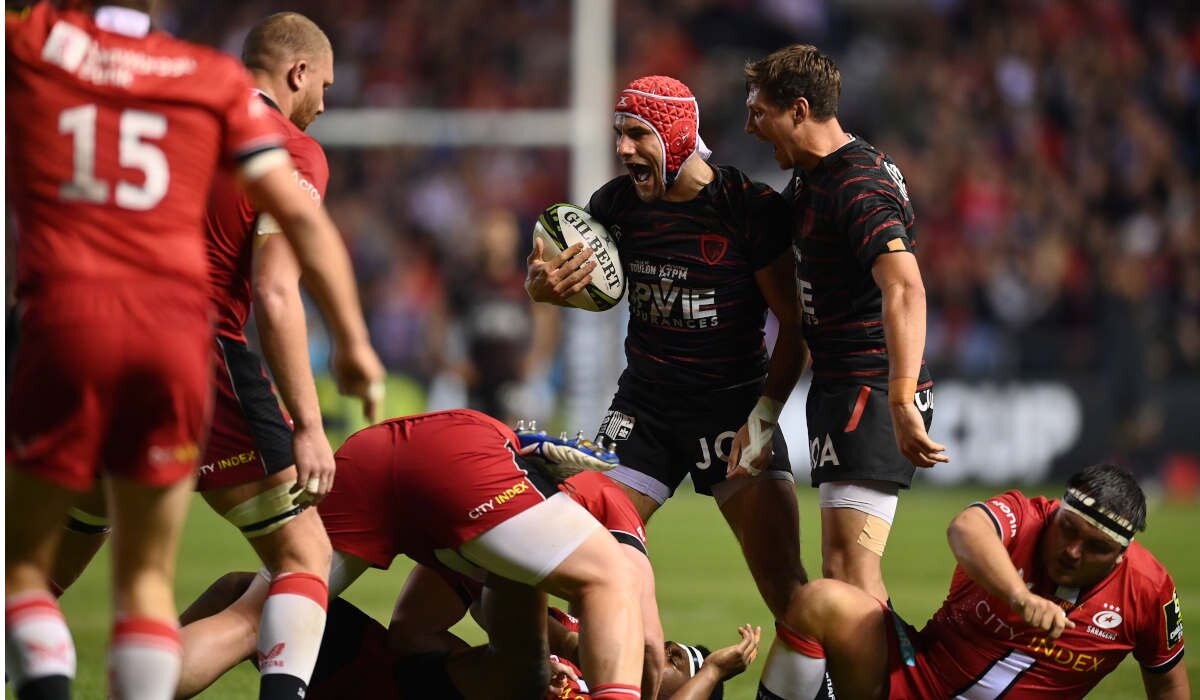 "We played Toulon and it was the year they had Ma'a Nonu, Eben Etzebeth, Sergio Parisse and so on. We beat 'em home and away. Before they came to Bayonne, Yannick put up the two teams and just said, 'look at the players – legends, they've won everything, they'll be talked about until the end of time. Don't worry about your performance, just don't disappoint them.' The way he was talking, it was as if we were lucky to be on the same pitch. We got a bonus point win.
"Afterwards he was like, 'boys, they'll remember when they came down here and played Bayonne'. Lads would be crying, headbutting each other, they would genuinely believe this was their last dance, especially when we beat Toulouse in Toulouse. You don't beat Toulouse full-stop if you're a small club; to beat them at their place, you'd be telling your kids about that.
"Some of the games he would come in and go through every player individually telling them they are terrible, they let themselves down or their families down. And I mean proper hairdryer. A metre away from their face, yelling at them. Everyone absolutely bricking it. The next game that went badly, we'd expect another roasting, and he'd come in and say, 'boys, it wasn't meant to be, it's okay'. He was unpredictable and honestly, it worked."
Biarritz players were told if they didn't make Top 14, they would be going into administration. They didn't have hot water most of that year.
The ultimate experience came in June 2021. Bayonne met ferocious rivals Biarritz, who had come through the ProD2 play-offs, in the Top 14 access final. Either Bayonne would preserve their top-flight status, or Biarritz would usurp their bitter foes. The two rugby-obsessed towns are crammed side by side in the Bay of Biscay. This became the craziest Basque derby of all time, settled in a penalty shootout by a portly back-row before a pandemic-defying crowd.
"That game gets talked about as the pinnacle of all derbies. Two of the oldest clubs, the biggest rivals, 5km away from each other," Nixon says.
"We were coming out of covid, so that game was to have under no circumstances more than 5,000 people, everyone was to wear masks, there were to be absolutely no flares, no alcohol served, and under no circumstance – no circumstances – could there be a pitch invasion because everyone would have mingled together.
"We got there, sell-out crowd, no standing room, flares chucked at the bus, booze everywhere. When it came to the winning kick from Steffon Armitage, the entire stadium was on the pitch. The club were fined over 20,000 Euros by the league and given a much larger financial punishment by the French authorities for the whole incident. It's one of the biggest games to ever happen. 
"It was bad, though. Biarritz players were told if they didn't make Top 14, they would be going into administration. They didn't have hot water most of that year. We shouldn't have lost to them. They went into the Top 14 with a team of battlers and they came straight back down. Now they're lower-mid-table in the ProD2."
Nixon's roots are equally frenetic. He was named academy player of the year at London Scottish, then let go weeks later as the SRU prepared to invest, before an ugly spat between club and governing body ended with a much-reduced partnership arrangement.
"We did the end of season dinner, I was given my award – they were saying, 'he's got a bright future at the club, one for the future' – having been told a fortnight earlier my services were no longer required.
"I played for Plymouth in National One, where I learned a great deal, and six months later I signed with Bath. I know the board were questioned about how a player they'd let go ended up in the Premiership six months later. I'd wanted to stay with Scottish and play in the first team but it all worked out for the best."
Bath loaned him to Yorkshire in 2019 as the troubled Championship side free-wheeled into administration. That, too, was fraught.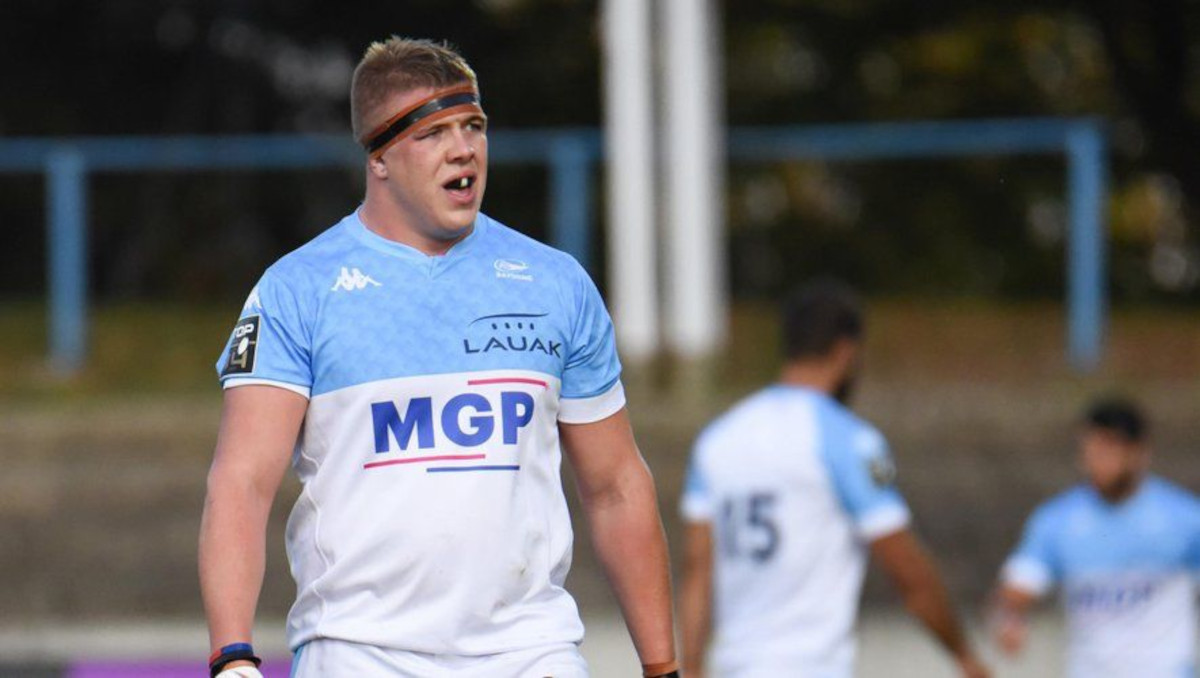 "I was there when the bottom fell out. I was in the meeting when they said there was no more money and if you get a job inside or outside of rugby, we suggest you take it.
"The boys went out and had a massive pub session. Boys had lost their jobs. We had top-of-the-table London Irish that weekend. We had a team talk from our captain, Rich Mayhew, which will stick with me the rest of my life.
"We were in a circle, and he said to the boys, 'most of you will never play another game at this level, this will be the highest standard you will ever play. Some of you will kick on but the reality is, for the majority, this will be your last top-level game of rugby'.
"Steve Boden, our coach, pulled out a newspaper from the day before saying all the players were jobless and they'll get hammered by Irish. We beat them at home with a bonus point. It was only the second game they lost all year."
Nixon's four seasons with Bath were hardly quiet either. The club has burned through coaches and superstar players in recent years with nothing tangible to show for it. Only now, under Johann van Graan, has an element of stability emerged.
"The biggest problem with Bath was, because of the changes in staff and game plan, one man's player didn't fit the next. I did find great joy under Neal Hatley, he pushed me to reach my potential and understood my game.
Across the Premiership, it was a case of, 'how little can we sign a player for?'.
"I'd done well for some lad who had signed from Nat One on a small academy contract. They said I'd be part of the plans, they wanted me long-term. We managed to verbally agree a senior deal, but when we came to sign it, the club's squad and salary cap situation had changed, so the deal was different.
"Years later, when I finished at Exeter, we were in talks over me coming back. Both parties tried to work something out, but there was a breakdown in communication with Ed Griffiths.
"Across the Premiership, it was a case of, 'how little can we sign a player for?' simply because of the player saturation and financial strains which played massive part in squeezing salaries."
Back in France, Nixon is happily rid of this tumult. French teams spend more prudently than before, but in rugby terms, the Top 14 and ProD2 remain lands of plenty. 
"Everyone is trying to get there now but the door is shutting," Nixon says. "They know the English and Welsh are struggling. It is the only place you can go and the political stuff that happens back home is pushed aside and if you work hard enough, you will be rewarded.
"If you go there and do a good job, the sky is the limit. If they rate you, they give you a big contract. They say it how it is. There is other drama you have to get used to but a lot of these clubs, their word means a lot, the way people treat the club and the fans is something we are losing in England but is still very important in France."
Grenoble are motoring towards a gripping season's crescendo. They secured second place and safe passage to a home semi-final against Mont-de-Marsan, another former Top 14 regular, on Saturday night. Nixon recovered from an early-season neck operation to play a prominent role in their promotion tilt.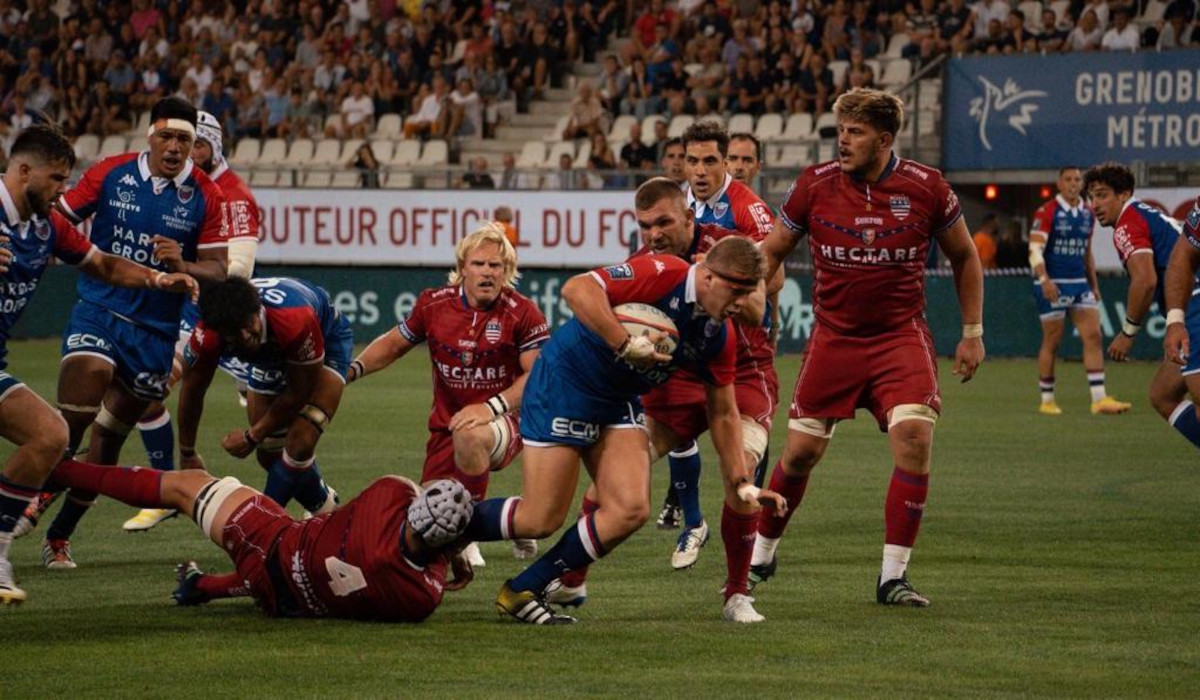 "The more time I spent away from the game, I realised if I am going to be in this, I want to be a better player. I want to win the ProD2, I want to play Top 14 and Premiership again. The time away and the time back in France has definitely changed my outlook on my career and my life. It's been a career-saver. Now I am enjoying playing rugby again."
Gradually, he has rediscovered himself. Remembered why he wanted so badly to be a rugby player. Found his mojo after a long and angst-inducing year.