Back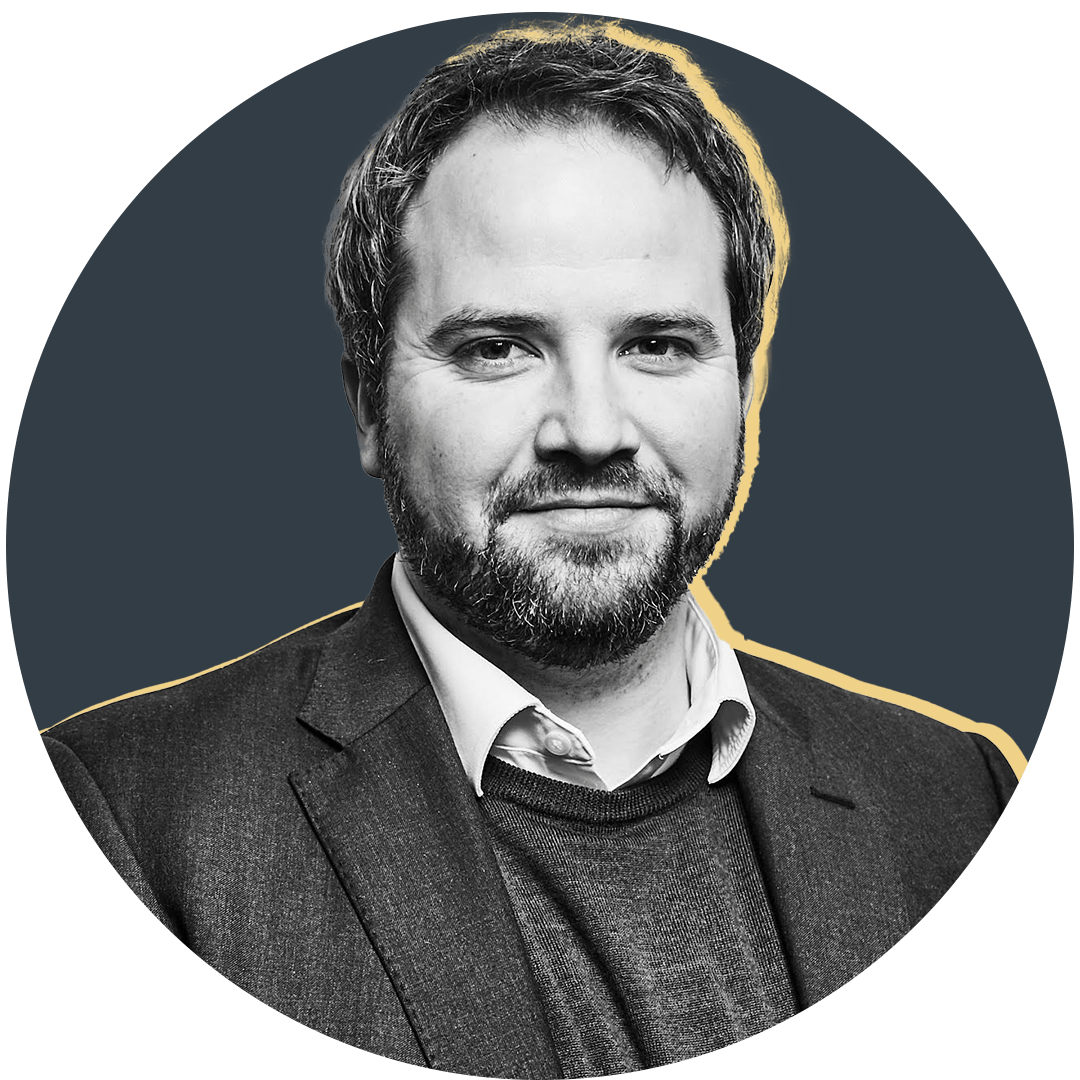 By Eoin Connolly
Rugby starts to emerge from the pandemic's financial abyss
Fans have returned in their droves to the Six Nations after two years away, amid a sense that rugby union is finally moving from a period of crisis to one of opportunity – or at least, significant change.
Heroes like Maro Itoje, Johnny Sexton and Antoine Dupont have stirred the senses in those packed grounds, standing tall in the old tournament's competitive intensity. Elsewhere, though, minds have been sharpened by the ruinous effects of the Covid-19 pandemic, whose impact is reflected in financial balance sheets across the domestic and international game.
The cost has been counted in jobs losses, salary cuts and rising bank loans. The world's richest union, the RFU, confirmed a revenue drop-off of £120 million in its latest public accounts, while the Welsh Rugby Union managed a £0.4 million profit after increasing debts by £17.2 million and cutting investment. The Irish Rugby Football Union (IRFU) registered a €10 million deficit. Those stories were repeated globally, with varying levels of severity, as the HSBC Sevens World Series was grounded.
World Rugby's revenues declined steeply from $526 million in the men's Rugby World Cup year of 2019 to just $12.6 million in the 2020 financial year. Some of that reflects the cyclical nature of its earnings – in common with football's Fifa and the International Olympic Committee (IOC), its big quadrennial event largely pays for the other four years' activities – but the deferral of revenues from the postponed Tokyo 2020 Olympics was also felt keenly. In a recent interview with the Financial Times, World Rugby chief executive Alan Gilpin said that sevens' Olympic appearance would bring in between $30 million and US$40 million to the game.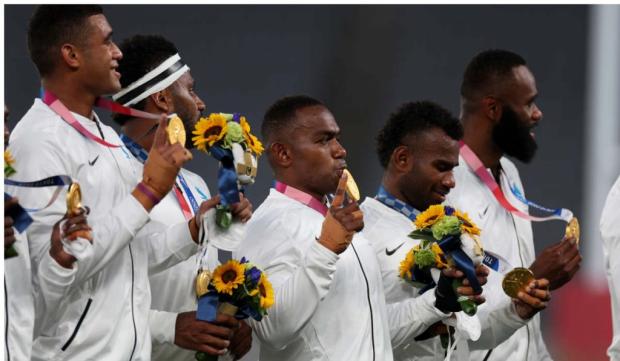 That will now be recorded in 2021's figures and when it released its accounts last summer, World Rugby said it was 'comfortable' it could navigate a route through the year ahead. It has also announced plans for a $100 million coronavirus relief fund. In some territories government support was required to prevent the very worst-case scenarios.
Nevertheless, the shortfalls created by the pandemic have brought forward debates about rugby's future global calendar. New sources of funding may accelerate the evolution of a game that has only been professional for little more than a quarter of a century, but has much older expectations to consider.
Private equity's interest in sport has proliferated in the past two years. To some, it offers solutions not just to the short-term difficulties of Covid-19 but also longer-term vulnerabilities in business models. The argument is that capital investment can act carry sports through digital transformation, as they move from a dependency on the bundled sale of rights to broadcast media and sponsors to a more direct-to-fan relationship.
CVC Capital Partners, the former majority owner of Formula One, has been especially active, making its presence felt in rugby. It committed £215 million to a 27 per cent shareholding in Premiership Rugby in December 2018, following that up with a £120 million outlay for a 28 per cent stake in Pro14 – now rebranded the United Rugby Championship with the inclusion of South African franchises – in May 2020. By March 2021 it had diversified into the international game, completing a long-gestating agreement with Six Nations Rugby by paying £365 million for a 14 per cent holding.
In the sport of rugby, the World Cup, for both men and women, is the premium property, so would demand the highest possible valuation.

Alan Gilpin, World Rugby Chief Executive, speaking to the Financial Times
In February, Silver Lake Partners finally confirmed a partnership with New Zealand Rugby (NZR). It will invest NZ$200 million in a new entity, NZR CommercialCo, which will manage all all revenue-generating assets of NZR as it aims to develop 'new capabilities' and pursue 'global opportunities enabled by digital technologies'. The global appeal of the All Blacks brand will power those ambitions.
NZR CommercialCo will invite local bidders to invest up to $100 million later in the year. After that, Silver Lake will own between 5.71 per cent and 8.58 per cent in the new venture, which is valued overall at NZ$3.5 billion. NZR retains full control of rugby-related matters but has committed to a review of its constitution and governance structures.
Gilpin also confirmed World Rugby's own talks last summer. "In the sport of rugby," he told the Financial Times, "the World Cup, for both men and women, is the premium property, so would demand the highest possible valuation. We've had good talks with potential investors in that regard."
Despite the economic struggles of the Covid era, the mood within rugby is that investors are sensing medium-term upside rather than swooping for distressed assets. CVC has made spending on production and presentation an early priority.
"For example," says James Paul, head of sports finance at SportsFi, speaking to Rugby Pass+, "when CVC bought into Premiership Rugby, part of the terms were where the money had to go towards specific infrastructure at the stadium and improving the broadcast experience. 'We've got to have more cameras here, this has got to be done more neatly, this is all going to be cleaned up,' etc. Clearly, that's because they have a view to expanding the value of the property by virtue of the matchday experience."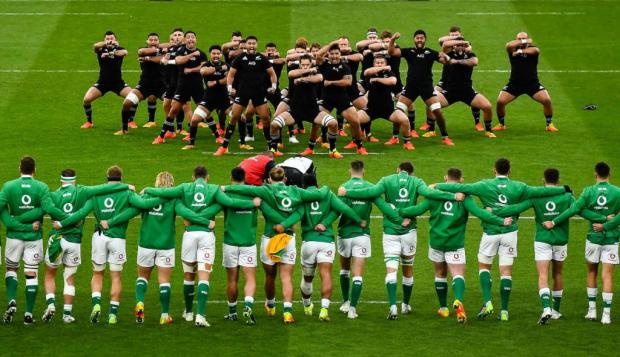 A common industry assessment is that rugby can make more money within its existing fanbase, either by converting casual 'flirts' into hardcore followers or by learning more about those who watch regularly. In that context, better data would be valuable to sponsors or teams selling directly to their fans through merchandising, ticketing and matchday catering, or digital subscriptions.
Internationally, the focus is on expansion into less tested markets. There, Paul notes, rugby's lower profile "creates a huge opportunity for growth". The newest Tier 1 nation, Japan, now represents the biggest population and economy at the top level of the men's game. Sevens is still seen as an engine for global development while even minor successes in the US, which has made inroads in recent years with Major League Rugby, could yield relatively substantial rewards.
In an era where the individual profile of athletes is becoming more central to the appeal of many sports, star players will likely carve out a greater share in time
"Obviously, the mandates of the boards is to grow the game, both within their countries and globally," says Paul. "And, you know, financially, that is a good thing. So the private equity groups will absolutely want to do that as well. They're completely aligned on that point. Where they may be less aligned is the methods by which you choose to try and grow the game.
"For those bodies, I think they'd rather have more people watching and consuming and interested in the game. If you're a private equity firm, you may prefer to actually keep the user base or the consumer base where it is but increase your average revenue per user – your ARPU – so that people are spending more in relation to subscriptions or sponsorship or whatnot, which is possibly less of a priority for the for the governing boards themselves."
There are signs, then, that the commercial expansion of the game will stimulate competition between different stakeholders over time. In an era where the individual profile of athletes is becoming more central to the appeal of many sports – following broader trends in entertainment media – star players, despite rugby's old-school, team-first reticence, will likely carve out a greater share in time.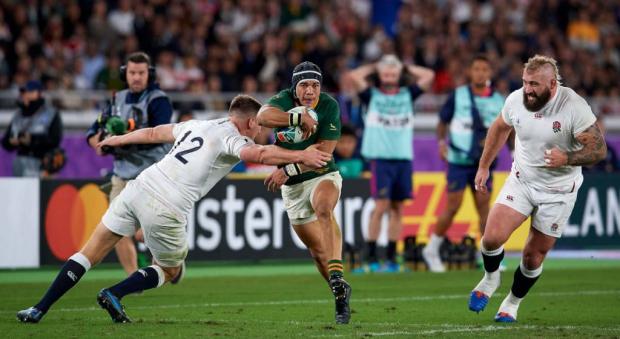 That would sharpen discussions about workload and player safety, particularly as more damaging details emerge about concussion and the lifelong risks of serious brain injury and illness. It might also transform the market for talent. Opposition from World Rugby and CVC seems to have undermined the 12-a-side franchise format World 12s, backed by Steve Hansen and Jake White, which was due to launch later in 2022, but that may not prove to be the last attempt to build a tournament through the offer of lucrative playing contracts.
Silver Lake's deal with NZR was itself held up by the New Zealand Rugby Players Association (NZPA). Along with guarantees about the Maori and Pasifika game, it has now secured a stake in Global Rugby Opportunities (GRO) – a new vehicle for the NZPA, NZR and Silver Lake to invest collectively in overseas rugby-related businesses.
England's Maro Itoje and South Africa's Siya Kolisi, Cheslin Kolbe and Sbu Nkosi are among those to have signed to Roc Nation Sports, the agency co-founded by hip-hop icon Jay-Z as part of a wider entertainment group. Its chief executive Michael Yormark has previously described his clients as "CEOs of their own brands".
What do these kids want to experience when they come to a game? Is it club first or player first?' I can tell you it is the latter.

Nick Garcia, director, Y11 Sports & Entertainment
"You've got to story-tell, to build the stories of these players off the field," Yormark told reporters in November, during the launch of a CVC-initiated partnership between Roc Nation and the URC. "Their journeys are so impressive."
Ospreys Rugby chief executive Nick Garcia, a director in Hong Kong-based investment firm and club majority owner Y11 Sports & Entertainment, also sees players as integral to the sport's progress. "Rugby needs more younger fans," he said, speaking to The Times late last year. "We are working very hard to say, 'What do these kids want to experience when they come to a game? Is it club first or player first?' I can tell you it is the latter."
Garcia was brought into Ospreys by Y11 after four years at the Abu Dhabi and Silver Lake-backed City Football Group, which owns a worldwide network of football clubs including Premier League champions Manchester City and Major League Soccer (MLS) champions New York City FC. There were echoes of that model when The Rugby Paper linked Y11 with investment in the Melbourne Rebels last November.
Garcia then told Sport Business: "We're really interested in rugby globally, and we are looking at rugby assets around the world. But right now, the focus is 100 per cent on building excellence within the Ospreys."
In any case, these emerging powerbases will contest major governance issues within the next few years. External investors are often held to prefer the certainty of closed leagues, and both Premiership Rugby and Six Nations Rugby are engaged in heated debates with their fanbase about promotion and relegation.
That crystallises some of the competing incentives for investors and administrators. Locking an underperforming Italy into the Six Nations preserves the championship's current formula of durable historic rivalries and, Covid rules permitting, attractive away days for fans in major capitals. Opening up qualification offers potential rewards for the likes of Georgia, Romania or even Spain, and the prospect of a genuine European championship in the decades ahead.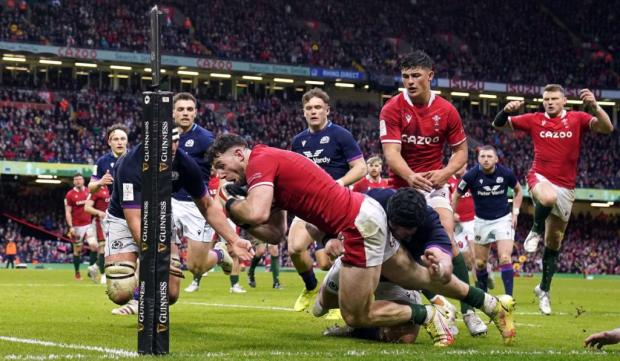 Co-ordination of a global calendar must wait until after 2024, with World Rugby having dropped earlier multi-billion dollar plans underwritten by another third-party guarantor, Swiss-based agency InFront in 2019. It was widely reported those plans were reprised weeks ago and union chiefs were close to agreeing a new structure. Whether that is resolved sooner or later, CVC's multiple investments carry political and commercial advantages.
"Clearly," argues Paul, "if you can bundle these [properties] together and make a sort of 'home of rugby' type proposition for a sponsor or a broadcaster in particular, that's going to be attractive, and they're going to be more valuable together than just having one."
In the meantime, European rugby bodies are taking steps to extend the sport's popular reach. Paul still believes that a move towards pay-TV channels could be in the Six Nations' future plans. The activities elsewhere in rugby of Amazon Prime – already a fixture in the Autumn Nations games – will be carefully monitored, especially given the reach of its massive ecommerce empire.
The Women's Six Nations Championship took an important step forward in January through a four-year title sponsorship deal with TikTok, whose user base is generally younger than other platforms
Still, that would have to be weighed against the benefits of huge free-to-air audiences, with viewing figures peaking last year at 8.7 million in both the UK and France. The BBC and ITV will share UK coverage of the tournament until at least 2025, in a deal reportedly worth £90 million a season to Six Nations Rugby.
Live Premiership Rugby has also made the move to free-to-air television, with ITV joining BT Sport as a broadcast partner of the league in the UK this season. That is in keeping with a strategic trend away from out-and-out pay-TV exclusivity in other sports.
With October's delayed World Cup looming in New Zealand, women's rugby presents its own intriguing possibilities. Its growth can be encouraged at this point through relatively lower levels of upfront spending, with the promise not just of more inclusive family audiences but also greater participation at the grassroots level.
The Women's Six Nations Championship took an important step forward in January through a four-year title sponsorship deal with TikTok. The unions involved will put out original content on the social media platform – whose user base is generally younger than other platforms – via their own rugby creator accounts. TikTok will also create custom effects and fan challenges for the men's and women's Six Nations and for autumn Test matches. The goal of that will be for greater exposure and a chance for supporters to drive their own conversation.
Rugby's traditional fanbase will wait to see if an appetite for creativity and innovation can be harnessed in their sport's best interests. The ball is loose at the breakdown. What happens next could change the game.