Back
By Jamie Lyall
Raffi Quirke: Catch him if you can
Raffi Quirke is apologetic when his pixelated visage flickers onto the Zoom call ninety minutes later than scheduled.
"I stayed back and did my extras after training, then all the boys wanted haircuts to look good for the game. I had to do that – sorry."
Sale's young scrum-half has the unequivocal faith of the senior squad through his riveting attack, fierce work ethic and relentless ambition. Perhaps more significantly, though, the gnarliest Sharks in Salford trust him to sculpt their lids for their big Premiership opener against Bath.
"During the first lockdown I needed to keep myself busy," the 20-year-old says. "I bought the cheapest clippers online and cut my little brother and my dad's hair. Instead of my dad going to some fancy place in town, I sort him out now.
"The first time I did some of the seniors was in Jersey for pre-season last week. A few of them have got confidence in me now.
"I just cut Jono's. I mean, there's pressure on that because he's Jono Ross. Or cutting Manu's. He doesn't care that much about his hair, but it's Manu Tuilagi, isn't it?"
Trimming the thatch of England's deadliest strike runner – another pinch-yourself moment in a year of invigorating benchmarks. Quirke made his debut against Harlequins in February, gawping at Danny Care, Mike Brown and Joe Marler on the other side of the pitch. He made his first Premiership start a month later in a gripping win over Wasps in Coventry. He skated in for his first Sale try against Scarlets in the Champions Cup and established himself as heir to the throne of 'Mini Hercules', Faf de Klerk.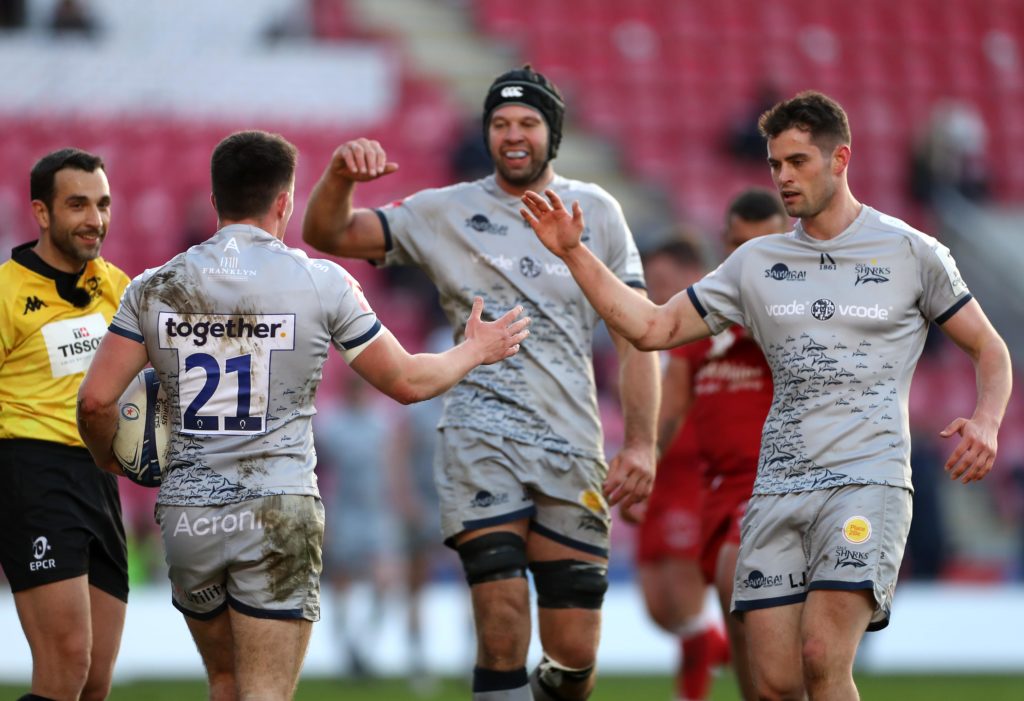 He has so much going for him in the game, but plenty to still his mind away from it. Quirke is a perfectionist, yet sufficiently self-aware to guard against unneeded stress that could devour him. Barbering is a welcome distraction. Quirke's favourite pastime, though, is cooking, chiefly to satisfy his sophisticated palette and lay on meals for his family.
He has created an Instagram page, Pitch to Plate, where everything from gourmet burgers and beef wellington to self-styled ramen and glazed gammon joints have been whipped up and shared. The Sale academy boys' undisputed dish of choice was Quirke's marbled banana bread, which never came close to making it from their house-share to the training ground.
"The coaches would say to bring it in, but you're living with a tight-head prop, so it would all be gone with a pint of milk," he says.
"I don't know why, but I love cooking shows. Saturday Kitchen, Jamie Oliver, Celebrity Masterchef – all those programmes. Do you know (American rapper and chef) Action Bronson? He lives the life, goes away to France with his friends, gets paid to try amazing food, cook, drink wine.
After rugby, I'd like to have a nice restaurant. The owners and chief executive the club said they'd be able to get me some work experience in kitchens in Manchester to actually learn what it's like.
"I probably am an overthinker. After training, I wish I did this and that a bit better. Cooking definitely helps. And after rugby, I'd like to have a nice restaurant.
"The owners and chief executive of the club said they'd be able to get me some work experience in kitchens in Manchester to actually learn what it's like. It's so easy to say you'd love to do this, but actually understanding the pressures is different.
"We've spoken about maybe getting involved with some of the cooking at the training ground. The chefs here are amazing. They have asked me my thoughts on some menus, which I would love to get involved in. Even if they need help prepping food, I enjoy it. That's all on the horizon."
This is a seminal season for Quirke. With De Klerk, Sale's golden-locked totem, on Springboks duty, he will have the opportunity to start a string of Premiership games for the first time. His South African mentor has been a source of wisdom, inspiration and fuel.
"When I was in the junior squad, I was in awe of Faf the whole time. Now I feel like I'm good friends with him," Quirke says.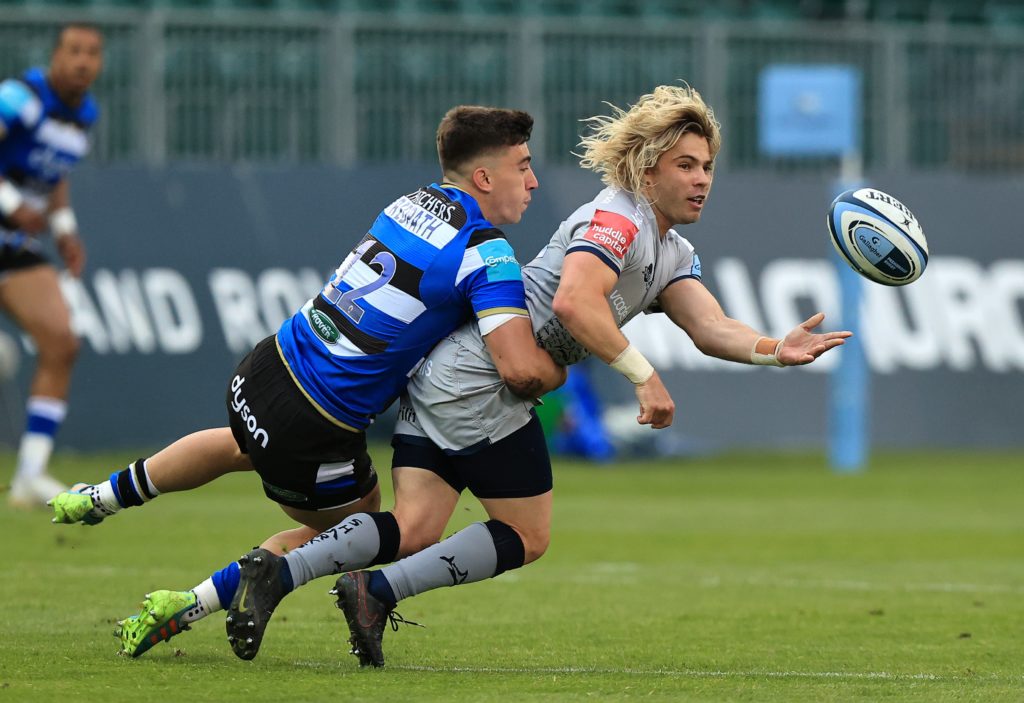 "We'd watch back every game together and he'd just pick up little bits and bobs. Every game of rugby I play, I find I'm learning something. Even in training when we're against each other, I'll throw a dodgy pass and he'll say, 'Raffi, stay low on that pass'.
"We built a little bond last year when he was starting and I was on the bench. I definitely feel I could ask him anything and he'd give me really good advice. He's a star, isn't he? I go nowhere near Faf's hair."
To push De Klerk – really push him – Quirke needs this time in the saddle and Alex Sanderson, Sale's fascinating director of rugby, has proven he will back callow talents.
Like any young scrum-half, he needs to hone his game management, fine-tune his kicking, learn more about the art of whipping great slabs of human gristle around the paddock.
"I'm not happy with it – it's a good enough standard to play in the Premiership, but I want to be the best box-kicker, be able to hit 50-22s, be able to put grubbers though for winners, kick off both feet," he says. "Those are big goals.
I don't want to have the stigma of, 'Raffi is just a running nine, he's got nothing else'. I want to show there are more strings to my bow. I want to be the best box-kicker, hit 50-22s, put grubbers through for wingers, kick off both feet.
"I don't want to have the stigma of 'Raffi is just a running nine, he's got nothing else'. I want to show there are more strings to my bow and I'm doing a lot of work on that in the kicking. Alex spoke to me and said he wants to see more of that from me.
"Faf can do it all. My point of difference is my defence and running game but if I can have the best box-kicking game in the league and be able to hit 50-22s, that will make me a more rounded player and hopefully I can push Faf for a starting spot."
Sanderson is a rugby genius, no doubt, but he is an even more compelling listen on culture and personality than he is talking scrums and breakdowns. The Sharks have been empowered to create their own identity, to forge the kind of togetherness and kinship that could take them beyond last year's semi-final defeat by Exeter Chiefs.
"We talk about brotherhood, and people probably say, 'oh brotherhood this, brotherhood that, it's just a buzzword'. It's not to us," says Quirke.
"We've been away together, had good times and good piss-ups together. Instead of it being cliques of South Africans, English, young boys, it is a much closer-knit group."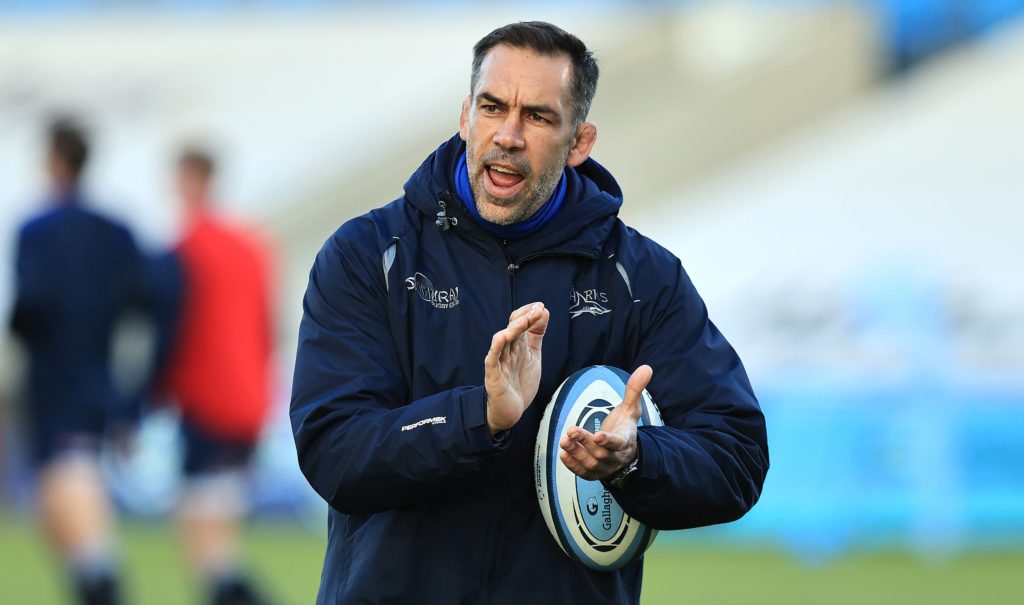 Sanderson had his team walk up Mount Snowdown in the dead of night, with no lights allowed, at the business end of last term. Over the summer, he has had a 'mind gym' constructed, where the players perform yoga and practise breathing techniques under the keen eye of new, and intriguingly titled, peak performance coach Jamie Langley.
"We're trying to find that green box on a roulette wheel, that point of difference," Quirke says. "We're doing a lot of breath-holds. We're learning how to down-regulate and up-regulate through our breathing. We have one-on-one with 'Langers' where he talks about stoicism, staying in the present moment.
"We're no longer behind the posts after conceding a try going, 'you f***ing did this', or 'what is going on?', a thousand people speaking at once. We catch our breath, we relax, we say what needs to be said and nothing else. We then go and do something about it.
"To relax and downregulate, you can breathe four seconds in, four seconds hold, four seconds out. Then we do dragon breath, really massive puffs out.
"The boys are fitter than before. You see players trying a lot of the breathing on the way to training. I was trying to speak to Ross Harrison the other day. He was across the car park, and he wasn't replying. I thought he was being rude but he was just doing his breath holds. Everyone is really buying into it. I think it will stand us in really good stead because I don't know if any other team is doing it."
I want to win a Premiership this year. I want to go on and win lots with Sale. I definitely want to play for England. Seeing people like Tom Curry play for the Lions is a massive aspiration as well. I'm not just going to put little goals out there.
Cultivating local heroes is another key piece in the grand vision for Sale. Sanderson wants more northern lads powering through the academy and knocking on his door. He wants Quirke, Arron Reed, Connor Doherty, Cal Ford and others to thrive in the first team alongside the Curry twins, Tom and Ben, and James brothers, Sam and Luke, who have gone before. He wants the pathway to be clear and the bond between players and fans deep-rooted.
When Quirke made his debut, he posted a photo of his childhood self, drowning in a Sale jersey signed by the Premiership champions of 2006. Now, he gets to wear the badge for real.
"That jersey has been sat in my drawer forever. I had Sale flags, all these things. To do it was unbelievable really.
"There will be a natural extra bit of passion because it's your club, your home. You go to the stadium, you know you've got friends who are there in the crowd watching you. You want to make them proud and impress them.
"For fans as well, to see young lads from round here, probably with their children, who want to play rugby and see us and think you can actually make it. You're not from abroad, you're not a superstar signing. You can actually make it from around here playing for your local club."
Family is a central pillar in Quirke's rise too. After a year living with other Shark pups, he has moved back in with his parents, Saul and Patricia. Both sport-immersed food-lovers, you can sense their influence.
Saul coached Quirke as a young boy, and is still involved with his younger brother and sister's rugby teams. Patricia played hockey for Ulster and will miss her boy's outing at a teeming AJ Bell to swim some five miles across Coniston Water in the Lake District.
"She set it up as a challenge for her 50th birthday," Quirke says. "She still works full-time, and after work, she'll make sure she gets all her training in, and still looks after us. I find that inspirational, you're knackered after a full-time job and doing all that."
In truth, though, inspiration is all around him, at home and at work. He does not shirk the lofty ambitions he has set himself – silverware, England honours, even a British and Irish Lions tour.
"I want to win a Premiership this year. I want to go on to win lots with Sale and be a big part in those (victories).
"I definitely want to play for England and that is a massive goal. Seeing people like Tom Curry play for the Lions is a massive aspiration as well. I'm not just going to put little goals out there. They are at the top and that's where I want to be. I've been round Tom Curry's house for dinner – it's so close, it is actually possible if you put the hard work in."
A way off yet, but the opportunities are tantalising. And sure, wouldn't a barbering chef be popular in camp.
More stories from Jamie Lyall
If you've enjoyed this article, please share it with friends or on social media. We rely solely on new subscribers to fund high-quality journalism and appreciate you sharing this so we can continue to grow, produce more quality content and support our writers.