Back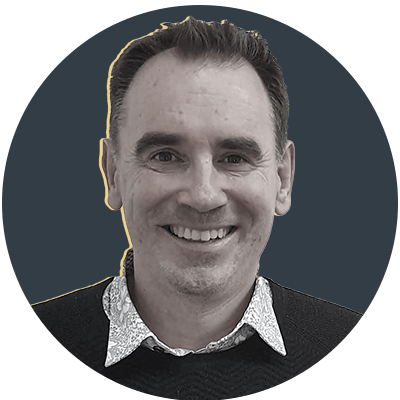 By Owain Jones
No Regrets
On the pitch Mike Brown is the arch-competitor. No quarter given. None taken. For opposing teams, seeing his name on the team-sheet meant knowing you were going to get some snarl as he stretched every sinew to help drag his beloved Harlequins and England into a winning position.
This default position has meant he hasn't endeared himself to fans of other clubs and countries over a 15-year career, but a rare slip of that steely façade came last October when the fullback was asked to say a few words in front of the squad to celebrate the opening of the Mike Brown bar at The Stoop.
So overcome by pride and emotion, Brown could hardly formulate words of thanks as he struggled to compose himself in front of his close family. It was a rare sighting of a human side to a player renowned for an 'in 'yer face attitude'.
It's been a testing year for Brown. Left out of the England squad to travel to Japan after taking full-part in the training camps, within weeks he had a knee-injury which he thought would end his season. An arduous nine-month lay-off followed.
While some players in their mid-30s would think about throwing in the towel, raising the white handkerchief, it's not really Brown's style.
Back in situ to help Quins improve on their 8th place in the congested run-in, Brown is looking sharp and looking forward to breaking more milestones.
His durability is noteworthy. He has passed the milestone of 400 professional games of rugby, including the 72 appearances for England and speaking to The XV Brown admits he has finally taken stock of a roller-coaster career.
"Normally my standard response to looking back would be, 'only when I retire', but my wife always has a go at me. She says, 'why don't you just sit back and enjoy it sometimes?' I mean it's always been about the next weekend, it's what I live for but a lockdown and a long-term injury has given me a period to reflect.
"Seeing all the old games on TV; the Amlin Final, the Premiership Rugby final in 2012. Watching the club posting old clips, it does make you reminisce."
There has been another reason for Brown's circumspection. A move to the stockbroker belt and the picturesque village of Esher has meant rifling through bags of memorabilia and boxing them up ready for the loft.
"I'm not one for having loads of trophies or memorabilia out on display but I keep everything. Memories I want to show my son when he's older and hopefully another child at some point."
I'll never be the most talented player you'll find but I won't allow someone to work harder than me."
For picture framers in the local area, there could be a fair bit of work to cover an illustrious career. "I found my 2012 Prem final shirt and medal. My first England shirt from Bloemfontein in 2007. My Amlin Shirt medal from 2011, my England Under 21 shirt. Pictures, programmes, you name it, I've got it.
"I want to show those close to me what I've achieved by draining every last bit of energy out of myself. I'll never be the most talented player you'll find but I won't allow someone to work harder than me."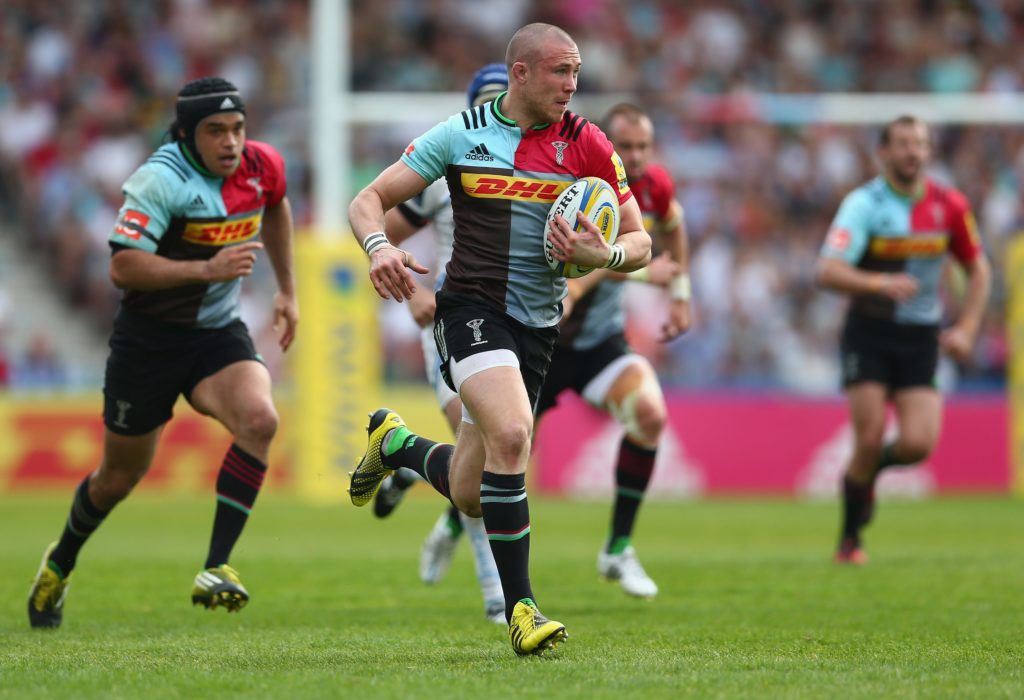 Brown's iron-will hasn't been dulled by time but there was no epiphany, no midnight calling or quiet word from a mentor that changed the course of his life.
It was a gradual realisation that he had a chance to do the one thing he loved as a job. "I wouldn't say I was the hardest worker as a kid. I wanted to be a fly-half. I didn't come from a traditional rugby school or play schoolboy internationals but realised I had a huge opportunity and needed to grasp it with both hands. I think that's what coaches liked from me, that mentality."
That determination saw him enjoy an 11-year England career, where after sporadic appearances under Martin Johnson, he became a regular under Stuart Lancaster and latterly Eddie Jones.
With a Grand Slam in 2016, his win record in the Six Nations is a lofty 78 per cent, so does he see it as the end of the road with the likes of Elliot Daly, Anthony Watson and now George Furbank wearing his coveted No 15 jersey.
"I will never write-off England because I love playing for my country so much but I recognise it will take a strong coach to haul a 35-year-old into the squad. At the moment, I can't look at England because I have to get into the Quins' side."
The irony is that if it is the end of the road with England, he can at least take solace in the fact that his final bow came in Eddie Jones' 2-1 series loss to South Africa, a time when Jones was suffering a mid-tenure wobble and Brown was arguably England's best player out on the left-wing, a position he filled on 13 occasions for England.
I will never write-off England because I love playing for my country so much but I recognise it will take a strong coach to haul a 35-year-old into the squad
A Six Nations Player of the Tournament in 2012, as England's most capped fullback ever, Brown seems at peace with his place in England's storied history. "I've played with some unbelievable players. I was a very small cog in a very big machine under two brilliant men, two great coaches.
" I just hope that whatever happens, people could see that when I pulled on the Red Rose, and for Quins I tried to play with a passion and competitiveness that people who didn't get that opportunity would show if they got a chance."
Brown's England career got off to an inauspicious start. He only made three appearances under Martin Johnson and his England career only really jump-started under Lancaster.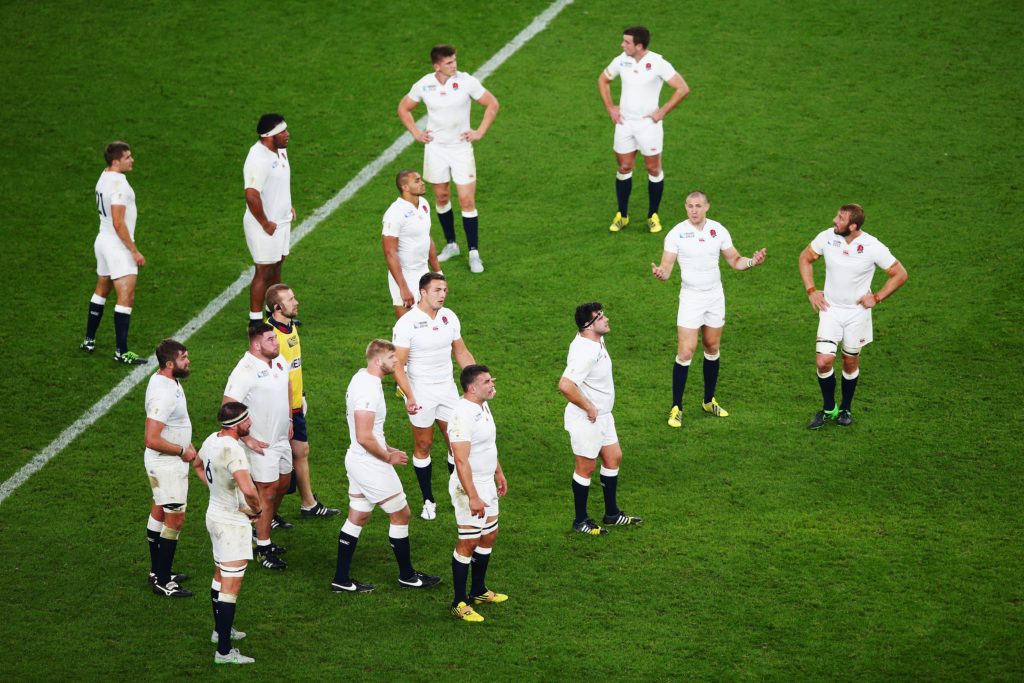 It was a fruitful relationship. "With Stuart, I liked the fact that he never asked me to be someone I wasn't. It was the same with Conor [O'Shea]. They showed they had the ultimate faith in my ability. It was never, 'you should play this way', or 'do this better', it was, 'do what you're good at' and that fits me perfectly because that's when I'm at my most decisive."
In 2016, after the pain of the 2015 World Cup exit, Brown was picked by a coach who couldn't have been more at odds, personality-wise, than Lancaster; Eddie Jones.
I think Eddie's mind games were a bit much. I understand about selection but I'm not sure he dealt with it in the right way
He played 29 times under the Australian and had a largely positive relationship. "With Eddie, the main thing I took from him is his level of preparation. It's incredible. From recovery to analysis, to how you prepare for training every single day, the stretching, the strength and conditioning, all this away from the camp."
The relationship was to be strained, like so many players, at the end of his England career. "I think his mind games were a bit much. I understand about selection but I'm not sure he dealt with it in the right way. I know selection is tough but there was a situation I don't think he dealt with it well on my behalf."
The manner of Brown's World Cup omission clearly rankles, as he explains. "Eddie knows the sort of person I am, how much time I put in away from the camp. He knows he could always rely on me and trust me.
"I felt I deserved a little bit more respect and empathy from my version of events. There was a phone call from him about not making it but the reason he used was unfair in terms of the Ben Te'o situation, which I'm not going to go into. 
"He knew what happened. He knows literally everything, even when you're away from camp. Our final chat wasn't a good one. I didn't like what happened, but he's human and we can all handle situations better. It is what it is."
When asked about regrets in his own career, he pauses before taking the Edith Piaf line, 'je ne regrette rien'. When looking back at the side that lifted the Premiership trophy, I remind him that Olly Kohn is making sausages, Ugo Monye is a successful TV pundit and Nick Evans and Jordan Turner-Hall are on the coaching books, so is he afraid that will be the finest moment in a Harlequins shirt?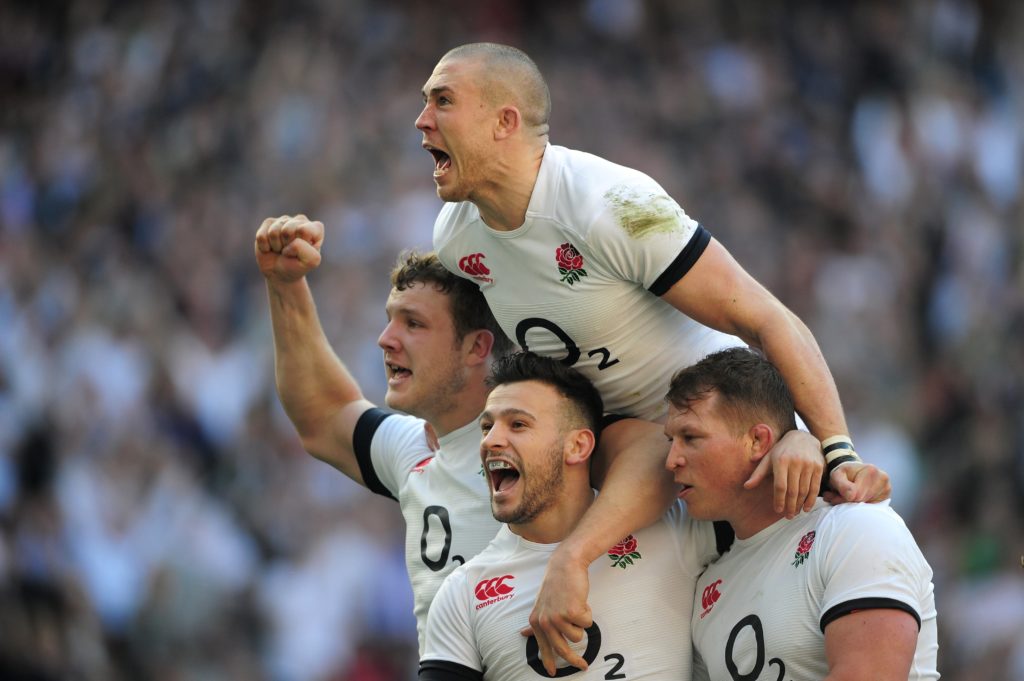 "I do wish we'd kicked on a bit and carried on in that vein of success. Maybe we'll be seen as a one-season wonder but I've been a full part of that. I'm incredibly glad and thankful I had that moment at Twickenham because Saracens have been so hard to beat and be dominant.
"I'm pleased with what I've achieved. Harlequins has so much history. It's not like I've played all those times for a club that's quite new or doesn't have any history. It's been going since 1866 and has one of the most recognisable shirts in the world."
With his win-at-any-costs mentality, Brown is more than aware that his tub-thumping attitude has ruffled feathers along the way, but he isn't one for changing to please others.
"Conor used to say I was a Marmite player. You either love me or hate me but sometimes that's a good thing because it means I've been ultra-competitive and annoyed the shit out of opposition fans. I've fought for every inch of the field I've been on. I'm happy with that because I want my team-mates to have a view of me as someone who has worked for everything he's achieved. For people watching, whatever shirt I've pulled on, I've been unbelievably passionate, I can't do much more."
Conor used to say I was a Marmite player. You either love me or hate me
His intensity and will-to-win has been criticised but when it comes to apologising, it's best to look elsewhere. "When it comes to rugby, I'm emotional. Conor used to say I was the worst liar because he would always know what I was thinking from my facial expressions. My poker-face is terrible. 
"I remember I got a hammering for the interview after the Welsh game. Fair enough but it was incredibly tough. You're at your home World Cup, you've worked your arse off for it at the World Cup camps and everyone is watching against your biggest rivals and you lose it in the last few minutes."
If Brown is to be judged for his honesty, then he can wear that shirt with pride. "I like to say what I think and against Wales I'd just been beaten up and put through the physical and emotional wringer. If you'd been in that changing room you'd understand why I felt like that. It was sheer devastation."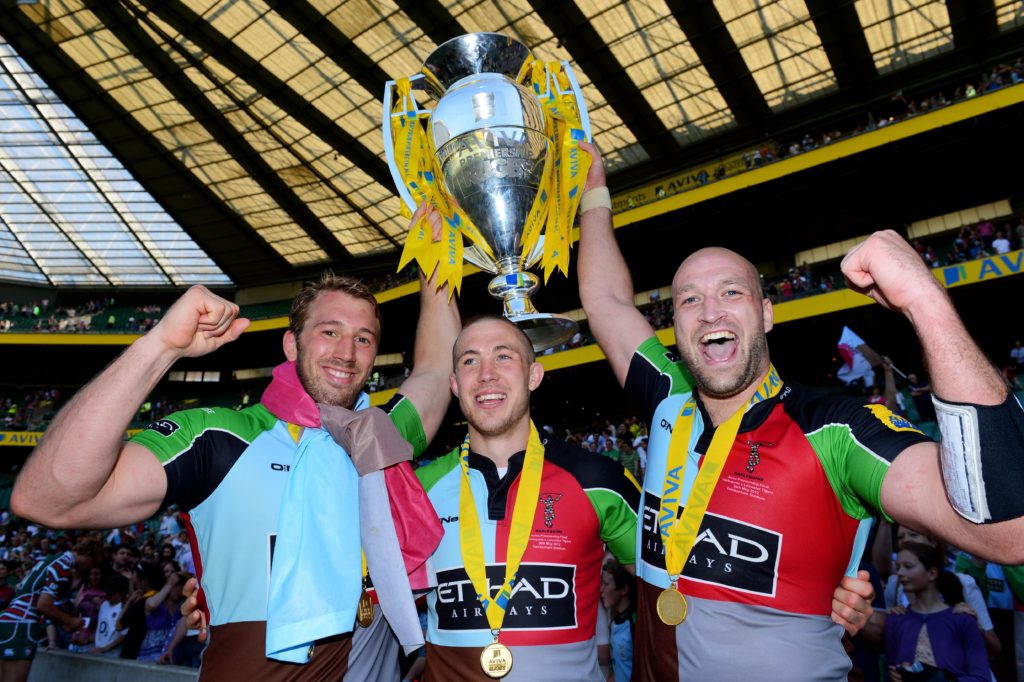 As he hits the Indian Summer of his career, Brown says he's not craving recognition, accepting there are some players who will never get the plaudits they deserve.
Some will never warm to him and he can live with that. "I have thick skin. It's not like I'm saying, 'boo-hoo, nobody likes me' because plenty of people do. I've not been everyone's cup of tea. I always say to Adam [Jones], I need to use you to improve my Anglo-Welsh relationship, but I've had plenty of Welsh, Scottish, Irish and French fans saying they appreciate the way I play."
I have thick skin. It's not like I'm saying, 'boo-hoo, nobody likes me' because plenty of people do
No, until the last time he pulls on a shirt, Brown will be true to himself, wear his heart on his sleeve and give his all for Harlequins. Love him or loathe him, you can't argue with that.
Enjoy 'Browny' while you can, he will exit stage door left one day. Heaven knows, you may miss him.
If you've enjoyed this article, please share it with friends or on social media. We rely solely on new subscribers to fund high-quality journalism and appreciate you sharing this so we can continue to grow, produce more quality content and support our writers.