Back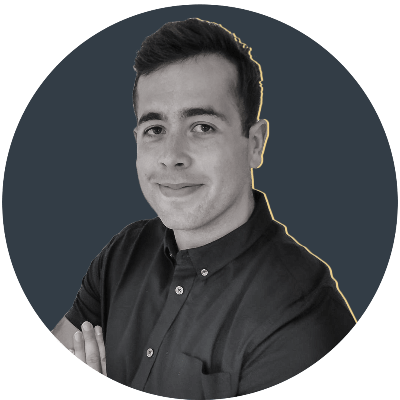 By Jamie Lyall
Huw Jones' Harlequins harmony
Huw Jones had it all planned out. Finish his last season as a Glasgow Warrior strongly, rediscover himself on the international stage and then flit to the beautiful south of France where a contract with Bayonne and a couple of years in the Top 14 beckoned.
The first part went pretty well. Jones began to dazzle again for Glasgow, although from full-back rather than his preferred outside-centre berth. He won back his place in the Scotland squad and performed admirably during the Six Nations. Then things unravelled at a rate of knots. Jones badly damaged his foot during a tetchy Challenge Cup last-16 loss to Montpellier in early April. His season – and his Warriors career – was over. Worse was to come. Bayonne, flailing at the foot of the league, were relegated in stunning fashion by Biarritz, their ferocious Basque rivals and Jones' future was flung into chaos.
His agent had been shrewd enough to include a relegation break clause in the Bayonne agreement, but there followed a fraught period of doubt and angst. Jones was club-less and injured at a time where many budgets are set, recruitment complete and salary caps policed more rigorously than ever before.
"I'd agreed to go to Bayonne earlier in the season but luckily had that relegation clause," he tells The XV. "After they got relegated, I sent an email to the coach and president saying that I was going to look for something else and they were really understanding, although gutted about how the season had gone. There was a bit of anxiety and nervousness but Harlequins came to the rescue."
These last couple of years have been frustrating for my career but they've forced me to really work on everything, turning strengths into super-strengths and perceived weaknesses into something I'm actually good at. I genuinely think I'm better now.

Huw Jones
What a turn. What salvation. While the quartered buccaneers roared their way to the Premiership title, a deal was being negotiated to add Jones to their ranks next term. It is an intoxicating prospect.
These past few seasons have strained the 27-year-old, his attitude questioned and his defensive game savaged. Why couldn't he deliver for Glasgow as mesmerically as he did on Scotland duty? Didn't he care about the Pro14? Why was his running play so deadly but his tackling so dismal? It was unfair and it burned.
In his first three seasons at Scotstoun, Jones struggled to build a relationship with then-coach Dave Rennie. Injuries struck at inopportune moments. Only last term, when Danny Wilson took charge, did he command a regular starting slot.
"I was thinking about it the other day," he says. "A few years ago, when I was having those… people always say, 'Oh, I wish you would get back to form, reignite your Scotland form'.
"But I'm a better player than I was then. I just needed to be injury-free and playing a run of games to prove it. I came off the bench in most of the Six Nations games and I still did pretty well, which gives me a lot of confidence.
"I'm definitely a more complete player. These last couple of years have been frustrating for my career but they've forced me to really work on everything, turning strengths into super-strengths and perceived weaknesses into something I'm actually good at. Although it has been frustrating, I genuinely think I'm better. I just want a load of games to try to prove that."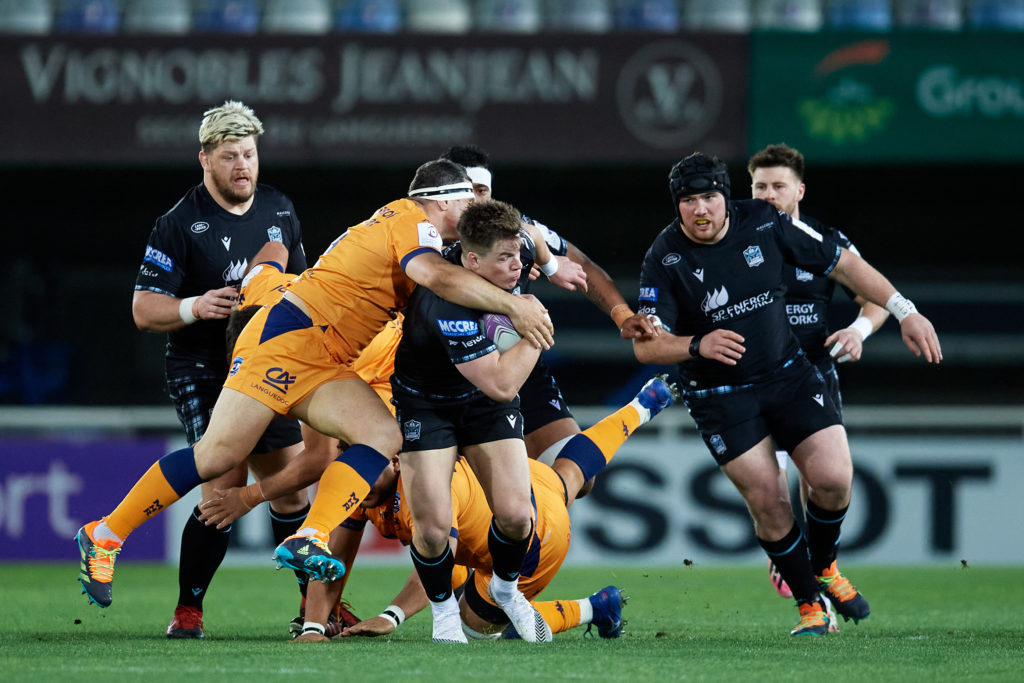 The criticism and turmoil chiselled away at Jones' confidence, but it also wounded those around him.
"I can see that it definitely affected my dad, probably more than me. He gets more nervous, more frustrated than anyone, because there's nothing he can do about it but he cares so much," he says.
"We have a rule now that when I visit my parents, they're allowed three questions about rugby and then we talk about other things. They have to pick their questions carefully. It's disrespectful to my brothers and sisters as well, when I go home, if all we talk about is rugby.
"I do understand his frustrations, he reads it, he knows better than anyone that a lot of it is not true. It can be upsetting but all I can really do is try to prove people wrong."
You can but imagine the anticipation felt by Clan Jones at what lies ahead for their boy. Seldom can a player and club have seemed so beautifully suited to each other. It feels like a match made in rugby heaven; the scintillating centre and the swashbuckling English champions.
Jones has always transfixed and terrorised with his attacking weaponry. After those painful years, he clawed his way back into the Six Nations reckoning and delivered for Gregor Townsend. He dazzled off the bench against Ireland, scoring a try that hauled Scotland into the contest. He weaved his magic from the start as the beleaguered Italians were filleted at Murrayfield. He played his part in colossal victories at Twickenham and in Paris that bookended the campaign.
It was probably the most exciting move I could have wished for. They seem the perfect club for me. One thing that everyone said was how good for me it's going to be and how they suit me so much.

Huw Jones
Harlequins have acquired a simmering talent who can come to the boil in their system.
"It was probably the most exciting move I could have wished for," says Jones. "They seem the perfect club for me. Since it was announced, I got a bombardment of messages from team-mates, old schoolmates in London who want to catch up, but one thing that everyone said was how good for me it's going to be and how they suit me so much."
Quins, of course, have gone through something of a voyage themselves. DoR-less and foundering six months ago, they were pilloried for their flakiness, grave questions asked of their culture and mentality. How they revived their identity, and how they came up with emphatic answers.
It will be fiendishly tough to usurp those in a championship backline. Andre Esterhuizen, the colossal Springbok, has forged a phenomenal midfield pairing with Joe Marchant, one of the form players in England. Jones faced Esterhuizen on Currie Cup duty for Western Province against the Sharks in South Africa.
The similarly monstrous American Paul Lasike is recovering from injury and, at full-back, Tyrone Green has come blistering from the periphery to the epicentre of Quins' brilliance.
"I'd like to play 13, I still think that's my best position," says Jones. "I'm pretty comfortable at either 12 or 13. A lot of that depends on who you're partnered with, so you get that balance.
"Last season, I played a lot at full-back. I'd always been considered an option there to cover by coaches and proved to of coaches that I can play there and it's gone pretty well.
"I played against Andre Esterhuizen a couple of times in South Africa. He's a quality player and, for an attacking 13, a dream to play outside. He not only makes big, powerful carries, he's also skilful, he can distribute well and kick well."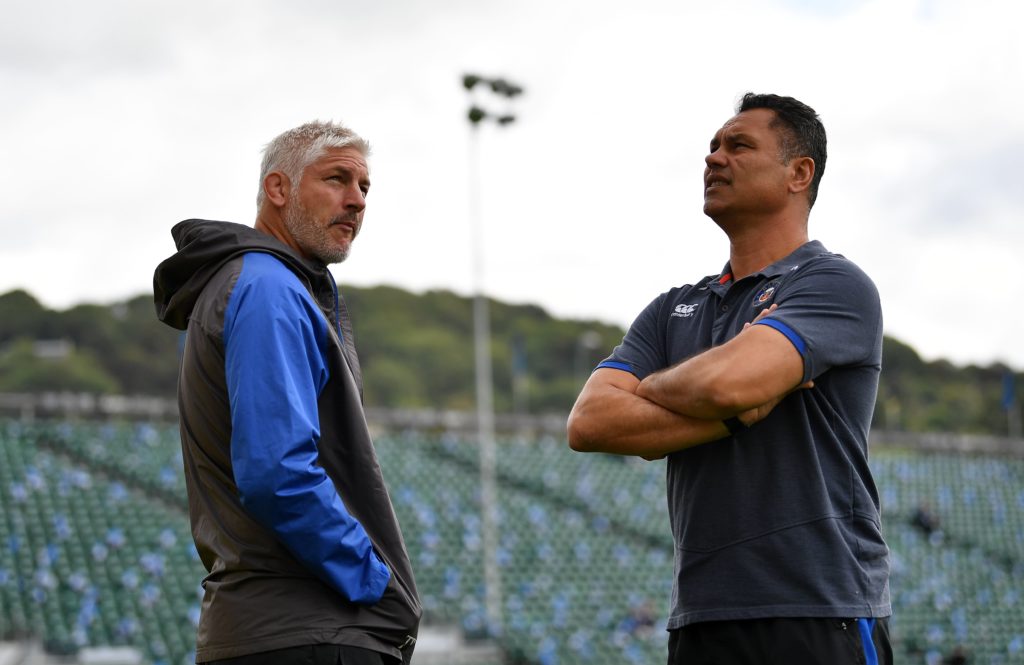 Quins have hired Tabai Matson, the former All Black centre and much-travelled coach, to take charge next season. They would be mad to do away with the four young maestros – Nick Evans, Jerry Flannery, Adam Jones and Charlie Mulchrone – who drove them to glory. Matson's role will be to tie together that talented coaching quartet, instil a wider strategy and add his own value.
"How [general manager] Billy Millard described it to me was this past six months has been so good for the club, really focusing on their identity and how they want to play, and when they were deciding who to bring in they wanted a guy to facilitate that," says Jones.
"They've got four quality coaches already. The coach coming in is prepared to adapt to the identity of the club. That's exciting because the way they've been playing should continue now."
Three months on from surgery to correct the damage to his foot, Jones reckons he is no more than six weeks away from full fitness. He longs to play again and to immerse himself in the Quins set-up as soon as he can.
"I do feel in a positive place. It's frustrating that I'm injured at the moment, this last season was probably my best for Glasgow with the amount I was able to play and my performances," says Jones.
"But on the whole, I'm excited about this, playing for an exciting team who play such good rugby."
Above all, he is happy with his lot. The detractors and dissenters have been quietened and the future is looking up..
More stories from Jamie Lyall
If you've enjoyed this article, please share it with friends or on social media. We rely solely on new subscribers to fund high-quality journalism and appreciate you sharing this so we can continue to grow, produce more quality content and support our writers.