Back

By Tom Bradshaw
George Ford's timely return gives England options at No 10
It is the vexed Six Nations question for England and their supporters. The question that has already spawned enough column inches and social media reaction to paper over Twickenham Stadium's East Stand several times.
But perhaps the answer to the riddle of who should play at fly-half for the national side lies not in obsessing about what happened on the pitch against Scotland on Saturday, but in considering what happened a few hours earlier 110 miles to the west.
On Friday evening, George Ford played his first minutes of rugby since rupturing his Achilles tendon in the Premiership final. He stepped onto the turf at Ashton Gate for a Premiership Rugby Cup match to make his debut for Sale in front of a what could kindly be called a modest crowd. The TV cameras weren't there, the press box was sparsely populated. The guy playing post-match Metallica covers in the concourse commanded just a smattering of ears and applause. The rugby world's gaze was fixed on bigger stadiums and the impending national anthems elsewhere.
Safe to say, it was probably one of Ford's quieter opening weekends to a Six Nations campaign. It was a short one, too, with the 29-year-old playing just 40 minutes. Legs duly stretched and the half safely negotiated (at least in terms of injury), he watched the second period from the Sale bench. The Sharks, for the record, lost 43-19 but still progress to the semi-finals having topped their pool.
Low-key, short-lived and, seemingly, unremarkable.
Yet, what happened in Bristol is an important counterpoint to what happened in Twickenham a day later.
As Anthony Watson's selection in the matchday squad for Scotland illustrated, Steve Borthwick is clearly willing to fast-track established, top-class players back into the Red Rose fold once they are back from injury. If Ford can continue his safe return from injury over the next fortnight, then he will become a very real contender for the England 10 shirt.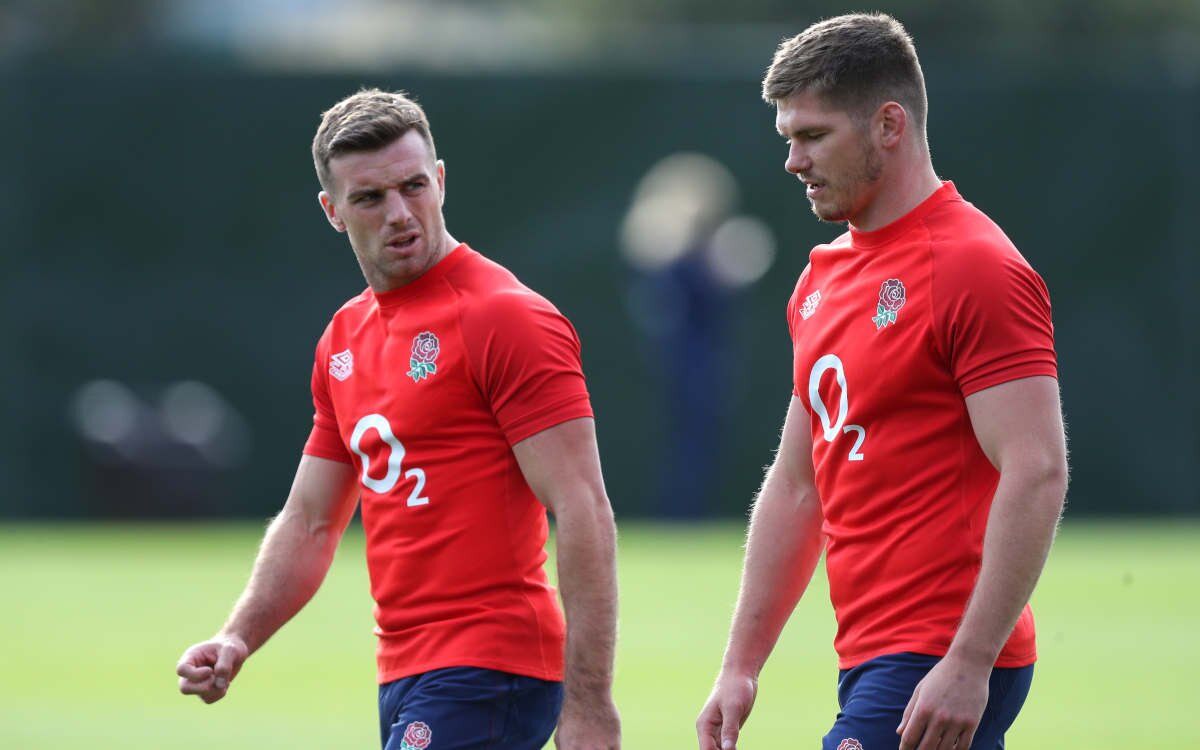 A key date is March 18. On this day, England will play Ireland in the concluding match of the Six Nations. With the clock ticking ahead of the World Cup, Borthwick – not to mention the English rugby public and media – will want to have clarity on just what is happening at fly-half for the national side.
And clarity is the key word which, I think, swings the pendulum in Ford's favour. Borthwick is an analytical clear-thinker. So too is Ford. While they may physically be two very different specimens, they are two peas in a pod in terms of their mental approach and the manner in which they run games. They are strategists who also probe the finer detail. Borderline obsessives, they are eternal students of the oval ball.
While director of rugby at Bath, Ford's dad Mike told me that Sundays at home were largely spent by father and son chewing over teams, tactics and technique. Like Borthwick, Ford Junior lives and breathes the game. If there is an off button it is well-concealed or perhaps on the blink due to under-use. The demeanour may be steely, but not far beneath the surface is an all-consuming passion that is propelled by the belief that slumber is for wimps.
Borthwick has seen this first-hand at Leicester, and without Ford's authoritative leadership last season – the astute game-management, the spiral bombs, the integration of forwards and backs
Borthwick has seen this first-hand at Leicester, and without Ford's authoritative leadership last season – the astute game-management, the spiral bombs, the integration of forwards and backs – the Tigers' revival would not have happened. Freddie Burns may have pulled the trigger for the decisive drop goal in the final, but it was Ford who'd metaphorically manoeuvred the platoon into position during a season-long campaign as commander-in-chief.
There were hints of the commander in Ford's display for Sale on Friday. During the Sharks' ragged opening period, Ford often sat deep in the backfield, seeking to steady proceedings with pragmatic, pressure-relieving kicking. For all his months away from the field, he was quickly back to his gesticulating and talkative on-field self. Despite being constrained by Sale's looseness and poor ball retention, he took the ball to the line where he could and delivered some of those trademark delayed short passes, both to his outside and inside. There was a little fumble while fielding a kick in the opening quarter, but Ford quickly made amends, releasing inside centre Jimmy Williams on to the ball with a little pop that displayed his customary awareness.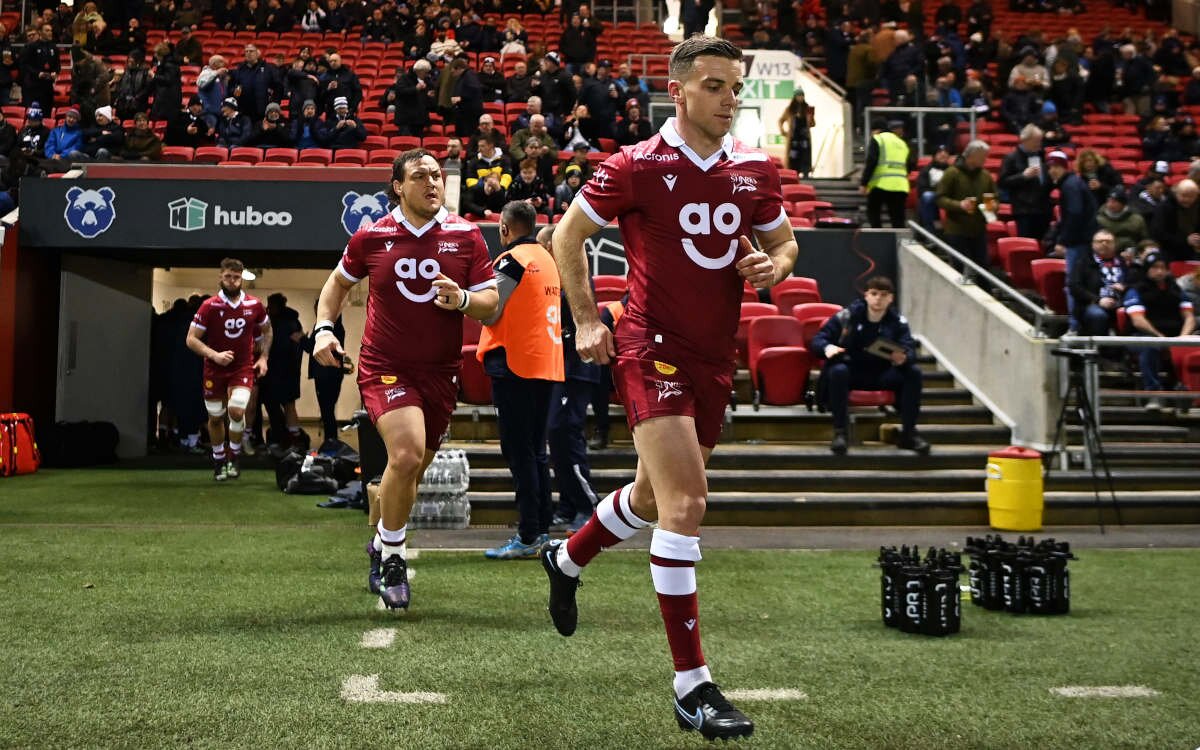 But what was most telling came after the game. Ford may have been replaced at half time, but he was one of the last off the pitch after full time, seeking out Bristol Bears kicking coach Dave Alred for a chat. The two were deep in conversation having worked closely together previously. It was Ford in a nutshell: still picking brains, still learning, no matter what the occasion.
"George has been brilliant around the club," says Sale's senior academy coach Gareth Harris, who's taken charge of Sale's Premiership Cup run and was calling the shots on Friday. "He's been focused on getting himself and his rehab right but when you've got somebody with that amount of experience and that amount of knowledge he's been brilliant to have around the place to bounce ideas off. He's really contributed. He has the respect of the group so the lads listen. We're excited to see him kick on from this now."
Just where will Ford kick on? The paddocks of Sale's Carrington training base or England's Pennyhill Park HQ in Surrey?
By making Farrell captain ahead of the Six Nations, Borthwick has closely hitched his caravan to the Saracen's. And, for this writer, the experiment of playing Smith and Farrell at 10 and 12 remains inconclusive.
If Marcus Smith brings a peppery flamboyance to England's play, and if Owen Farrell provides a steely, unwavering physicality and competitiveness, it is Ford who provides the ice-cold tactical sharpness. Three tens with three different core virtues.
By making Farrell captain ahead of the Six Nations, Borthwick has closely hitched his caravan to the Saracen's. And, for this writer, the experiment of playing Smith and Farrell at 10 and 12 remains inconclusive. It was noticeable how infrequently Smith and Farrell linked up in a conventional through-the-hands 10-12 manner against Scotland on Saturday, but the phases leading up to Max Malins' second try showed the axis at its best. Both players alternated the pivot role, sparking front-foot interplay between backs and forwards that ultimately carved open the space for Lewis Ludlam to draw the final defender and release Malins.
And Smith quickly displayed his appealing, breezy, buzzing style at Twickenham, too. Inside the first minute, he appeared at first receiver in successive phases following quick ruck ball, directing play towards the Scottish right flank where he sensed space and threaded through a well-weighted kick for his outside backs. Yet eight minutes later, with Farrell at first receiver, Smith was himself out wide clearing out at a ruck – not exactly the best use of his frame and talents. A game plan that has Smith out of position in this way is self-defeating. Far better to have him having making defenders guess, as he did with his play that set up Malins's first touchdown.
Farrell is no stranger to wearing the 12 shirt – alongside Smith and, previously, Ford – but against the Scots he invariably looked more assured and influential whenever he was at first-receiver.
How would Ford have fared in the 10 shirt at Twickenham on Saturday? It is a premature counterfactual given the ongoing process of his return to full match fitness. But Borthwick knows what dead-eyed composure Ford can bring to closing out games, and when the England coach said in his post-match press conference that his side shouldn't have let their 20-12 lead slip, the image of Ford pulling the strings at Leicester last season can't have been a million miles from his mind.
Ford made his England debut nine years ago – coming off the bench for Farrell against Wales, as it happens. He is a deep reservoir of experience and winning know-how.
It remains a moot point whether springtime in Dublin will yield England a solution to the riddle of who their 10 should be. But Ford deserves to be given the platform that will enable him to sow the seeds for his Red Rose career to bloom once again.