Back
By Jamie Lyall
Francke Horn: 'I could hardly breathe... my heart was damaged'
At seventeen years old, Francke Horn was exhausted. Not by the rigours of his burgeoning rugby career. Not by trying to balance his ascent to the South Africa Schools squad with important academic studies. Not by any of the things a teenage prodigy might expect to encounter along his treacherous path to the professional game.
In June of 2017, he knew something was gravely wrong. Routine training ruined him. Weights sessions reduced him to a panting wreck. It was as though somebody had wrenched the batteries clean out of the thoroughbred number eight.
"I started to feel like I couldn't recover quickly enough, I needed to go and sleep after a gym session," Horn tells RugbyPass Plus. "If I did fitness, I could hardly breathe. I thought it was fitness-related, but after a bit of time, it was unnatural."
All this kicked off in the lead-up to Craven Week, the ultimate proving ground for South African schoolboy talent. A week when boys built like superheroes do battle on storied fields. When Horn saw his doctor, and the doctor went to work, his chances of playing any serious rugby again, never mind Craven Week, were placed in serious jeopardy. Horn was diagnosed with myocarditis, inflammation of the heart muscle caused by a virus. For a time, there was no telling whether his career would end before it had even started.
I couldn't do any physical training for at least six months because my heart was a little bit damaged.
"I wasn't sick or anything, I didn't know I'd had the virus," Horn says. "I couldn't do any physical training for at least six months because my heart was a little bit damaged. Luckily it was not permanent, but we had to wait those six months to see if it would get better.
"Those six months, not knowing what was going to happen. I played rugby since I was six or seven and that year was important for your rugby. I missed the inter-schools competition, being captain of my school first XV, missed out on Craven Week, missed out on playing for SA Schools. A lot of opportunities to showcase myself were taken away."
This was a head-wrecking experience. It took Horn a further nine months of graft to regain full fitness. By then, half a year of enforced inactivity had taken its toll. His muscle withered as his fat stores swelled. And then there were the mental scars.
"I picked up a lot of weight and lost a lot of muscle. It was close to a year to get back to where I wanted to be physically. I knew my heart was fine, but just to get over that block, maybe something can go wrong again. Even now if I have a little sinus issue or a cold, I won't risk training or playing just because I've had that experience.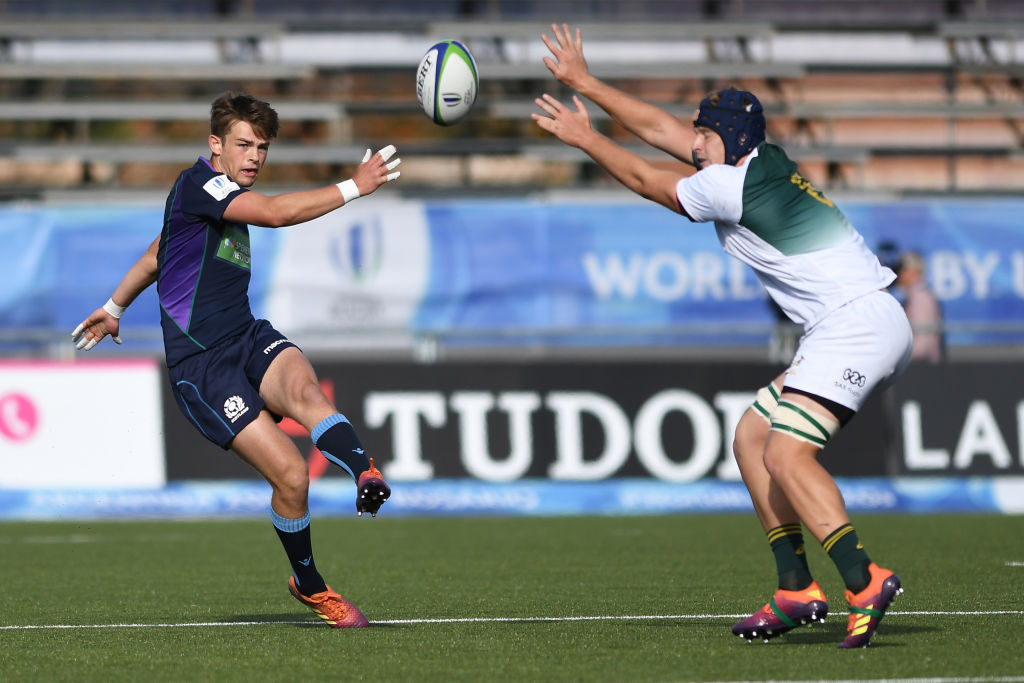 "The start of my under-20 year in 2019, I played Junior Springboks, and for the first time I felt I was back. From there I could work my way back into the South Africa Under-20s team to go to Argentina for the World Cup."
That harrowing year instilled in Horn a sense of perspective and gratitude. He has needed both traits recently, for his Lions team has been riven with controversy. Reports of players giving damning survey ratings of their coaches landed in the South African press back in February. Head coach Ivan van Rooyen was said to score especially poorly. There have been allegations against the team's operations manager, and scathing assessments of the logistics and food on tour, with hot dogs reportedly served for dinner and players asked to wash their own laundry. Lions CEO Rudolf Straeuli has vowed to investigate the claims.
"There were a lot of surveys but we didn't get the results," Horn says. "That stuff came out in the media without us knowing anything about it. I can't say if it's true or false because we didn't get all the stuff and didn't always know what was going on.
"We went on a four-game winning streak during that time. We were open and honest about it, the article is there, so we speak about it, we don't just brush it under the carpet, it doesn't help you to ignore the elephant in the room. It's a five-minute chat, then let's focus on the rugby again.
"In that way, a lot of credit has to go to the guys and even the coaching staff to keep the group together. We don't know what happens in the boardroom or the coaches' office. We as players decided, let them sort that out, and we will focus on how we want to play and what we are going to do.
"In the past two months you could really see the difference between the team we were during January in a form slump and where we are now. That commitment we made as players to each other has been coming through. Luckily that off-field stuff, at the moment, is not having an effect on the way we are playing and the group itself."
It is not ideal recovery, but we also said, 'screw this, we don't want to use that as an excuse'.
The travel involved, too, has brought difficulty. Since the turn of the year, the Lions have played in Paris, Newport, Galways, Treviso and Glasgow. The latter two were one-week excursions.
South African sides, on the whole, have tried not to grumble about this. They longed for an age to seize a foothold in Europe and understand there's an element of lying in the bed they have made. At least they avoid the jump in time zones felt during Super Rugby.
Business class tickets are fiendishly expensive, but an Instagram video showing two of the Lions' larger specimens folding themselves into economy seats for a long flight home from Europe went viral and raised trying questions about player welfare, and player performance. Qatar Airways are a URC sponsor meaning frequent stop-offs in Doha.
"When we go on a three- or four-week tour in the beginning of the season, it's not too bad," Horn says. "But when we only go for a week, it is quite tough.
"You train Monday, then Tuesday, you're at home, then you fly the Tuesday night and get there on Wednesday. You have a flush-out/training session on Thursday, captain's run Friday, play Saturday, come back Sunday and land Monday morning. Tuesday, you start again because the next Saturday you play another game.
"It is not ideal recovery, but we also said, 'screw this, we don't want to use that as an excuse'. It's a bit of a catch-22 because you want to be as fresh as possible but you also don't want to say, when you lose the game, 'this is the reason', because there are a lot of other things we can control. There are other ways you can recover.
"But travelling a little less and in a little more comfort could help us perform better. It's not just from the Lions side, I think it's from every South African franchise. The way we are flying, especially if we are flying via Qatar. I know they are the sponsor but it takes quite a while if you go fly via Qatar to get to your destination. The rest of the logistics are actually quite good."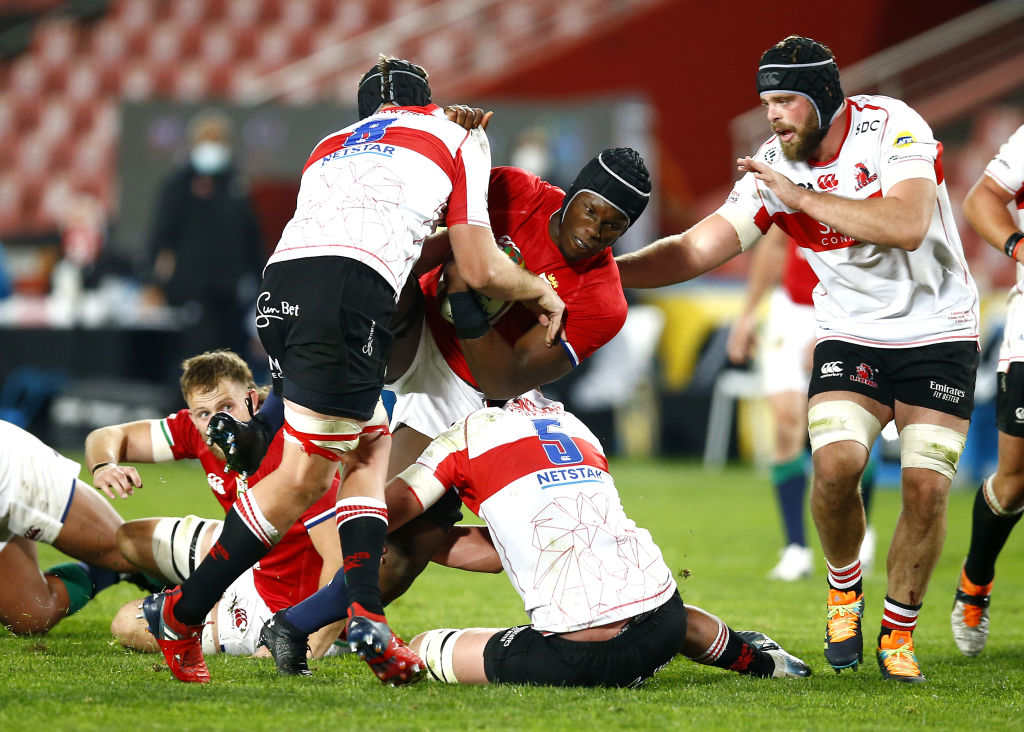 All these unseemly stories are a shame, for the Lions side is crammed with talent. They sit tenth, the play-offs tantalisingly out of reach, heading into their final match of the season at home to Zebre Parma.
Horn is their back-row fulcrum, an explosive ball-carrying machine with eight tries in 13 matches. He has been one of the URC's most impressive performers in his position. There are many others, young and hungry and playing exhilarating rugby. Ruan Venter, Edwill van der Merwe, Henco van Wyk and Sanele Nohamba have had compelling seasons.
I got a lot of flak in the team meetings saying I'm slower than the cameraman, but there were still five guys I needed to beat.
There have been notable results, too. The Lions spanked Racing 92 despite an early red card. They beat the Bulls at Loftus and Edinburgh in Scotland. Horn scored in near misses against Ulster, back in October, and Leinster, in the agonising loss on Saturday afternoon. He dispatched five players to set up Rabs Maxwane in a jaw-dropping comeback against Benetton, though he was matched stride for stride by the sideline camera operator.
"I got a lot of flak in the team meetings saying I'm slower than the cameraman, but there were still five guys I needed to beat.
"There were a few close games this year which didn't go in our favour. The Ulster result, the Leinster result. You win those two games and you're sitting pretty in the log. But we started off really well, winning all three games on our first tour, then going through a slump in December and January, especially against South African teams. We decided, we can't go on like this, it's not good for any of our careers.
"The group stood up and is playing very good rugby. When we are at our best we can beat any team, but when we make mistakes, it is very soft moments in a game. With Leinster this weekend when they had two yellow cards and we were up by 15 points, to take control of the game and take the game away from them, that will come with experience and game management.
"In big moments, we have to make the right decisions. The more you are put in those positions, the better decisions you will make, and the results will go your way."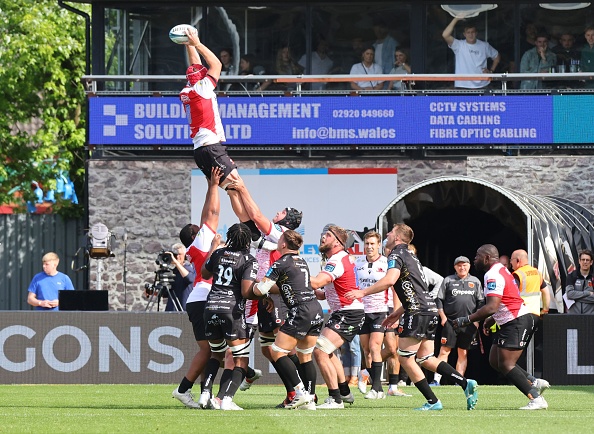 Horn's contract expires later this year, and there will be clubs across the continent monitoring his situation closely. His barnstorming style would suit many teams with fatter wallets and less off-field strife than the Lions. Despite a three-month ankle lay-off, he has delivered with consistent aplomb.
Horn, though, wants to re-sign. He knows only too well how life can yank the rug from under your feet. He knows the value of stability and loyalty to his rugby and to the Springbok selectors. And he knows, a month shy of his 24th birthday, there is time to plot a move in the years ahead.
"For now, I would love to stay at the Lions. I don't want to go for a big change and get into a different club and have to start all over again just because I've been enjoying my time here and playing well. For the next few years, I would still love to play for the Lions and contribute what I can. Then we'll take it from there.
"Becoming a Springbok is what every young boy in South Africa dreams of; being injured for three months wasn't ideal for that and there are a lot of guys in line. I really enjoy the style we play at the Lions, it's a style which fits me well and I can really express myself. I picked up where I left off after my injury, and that shows the way we play fits me; I feel very comfortable and safe."