Back

By Gregor Paul
Dream ticket
There is no one in world rugby with a CV quite like Glen Jackson and there probably never will be, as the 44-year-old has seen the game from two distinct career angles and will shortly add a third when he takes up the role of skills coach with Fiji.
It's an appointment that intrigues on multiple levels as he's joining a four-strong coaching team that is headed by Vern Cotter and includes former Waratahs head coach Daryl Gibson and the underrated Jason Ryan who has worked miracles with the Crusaders forward pack since 2017.
Fiji are suddenly in excellent hands which is a headline itself. They have been the great entertainers of the last two decades but also the great under-achievers.
Now they have the sort of heavyweight leadership that could convert their potential and of particular interest is the arrival of Jackson on the international coaching scene.
This bit is unprecedented – a former test referee, who took the whistle in 32 tests between 2012 and 2019, bringing that knowledge and experience to the inner-sanctum of an international team.
And it's knowledge built on a long and successful playing career as Jackson, which many may not realise, was a gifted and at times supremely influential fly-half for the Bay of Plenty and Chiefs before joining Saracens in 2004 and making an equally good name for himself in England as a playmaker.
Cotter is one man definitely aware of Jackson's playing calibre. The two know each other well, Cotter having been head coach of the Bay of Plenty when Jackson was in his pomp.
Together they masterminded the famous defeat of Auckland at Eden Park in 2004 to secure the Ranfurly Shield and pushed on to reach the semi-finals in a run that galvanised the region and propelled half the squad into Super Rugby contracts and Cotter and his assistant, Joe Schmidt, into international coaching careers.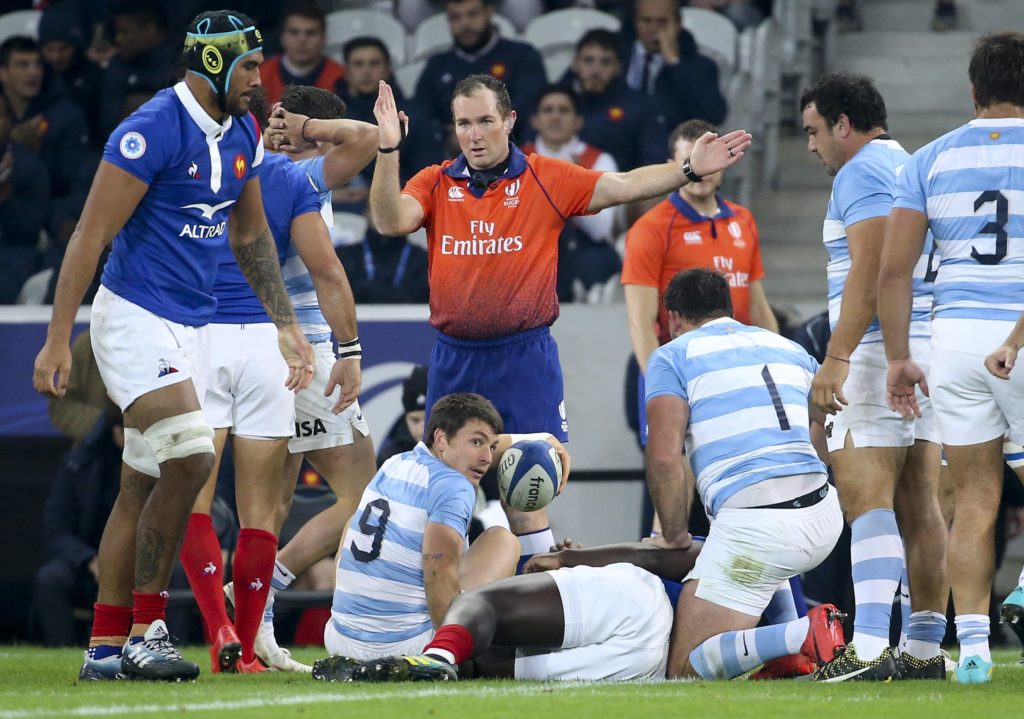 Cotter won the Fijian job not just because of his excellent record with Scotland between 2014 and 2017, but because he promised to assemble a high-profile, experienced and capable coaching team.
He signed former All Black Gibson and Ryan, but Cotter always knew that Jackson, with his unique perspective gained from playing and refereeing at the highest levels, was the missing piece of the jigsaw.
Once the former Scotland coach landed the head role with Fiji earlier this year, he immediately knew he was going to try to entice his former star pupil to join him.
"You have got to understand that Jacko was with me right at the start of my coaching career in New Zealand at Bay of Plenty," says Cotter. "I can't forget that I am coaching today because of Jacko.
"In my first season we had a promotion-relegation game against Hawke's Bay in 2002 and Jacko won the game for us and if he hadn't done that, I wouldn't be a coach.
"He's a strong-minded character and he's got a personality. He knows what he wants and what he likes. He went down the road of being a referee because he wanted to challenge himself doing something different.
I like his honesty and integrity and I like the way his brain works.

Vern Cotter, Fiji head coach, on Glen Jackson
"He's straight up and he's honest – he says what he sees and sometimes people don't like it but he's genuinely trying to make situations better. I like his honesty and integrity and I like the way his brain works.
"I stayed in touch with him – he refereed a few games when I was with Scotland and when I heard last year that he was getting into coaching, doing a bit with the Bay Under 19s, I spoke to him about it [Fiji]. You could see the passion he has for the game. He has an inquisitive mind."
Jackson's elevation to the Fijian role was an appointment that caught many by surprise but, it's potentially a brilliant decision by Cotter.
Leaving aside the chronic lack of funding and competitive fixtures, Fiji's major problems from a playing perspective stem from three main sources.
The first is that they are bringing together players from all over the world who are exposed to contrasting rule applications and interpretations in the various competitions in which they play.
The second area that continually hurts them is their lack of discipline: the concession of needless penalties around ruck entry and they also suffer from a high yellow card count on account of their tackle height.
These two problems are arguably related to the same cause and Jackson has been brought in to find solutions to both.
"Fiji is a really good example of where the players are based," says Jackson. "They are playing across five or six competitions around the world.
"If you look at refereeing and how it is done in the various competitions it is different. So to have an understanding about what is important in each of these competitions is important.
"If you look at the French league, some scrum penalties are based on dominance whereas in the Southern Hemisphere it can often be about what picture the referee is seeing in terms of what the props are doing.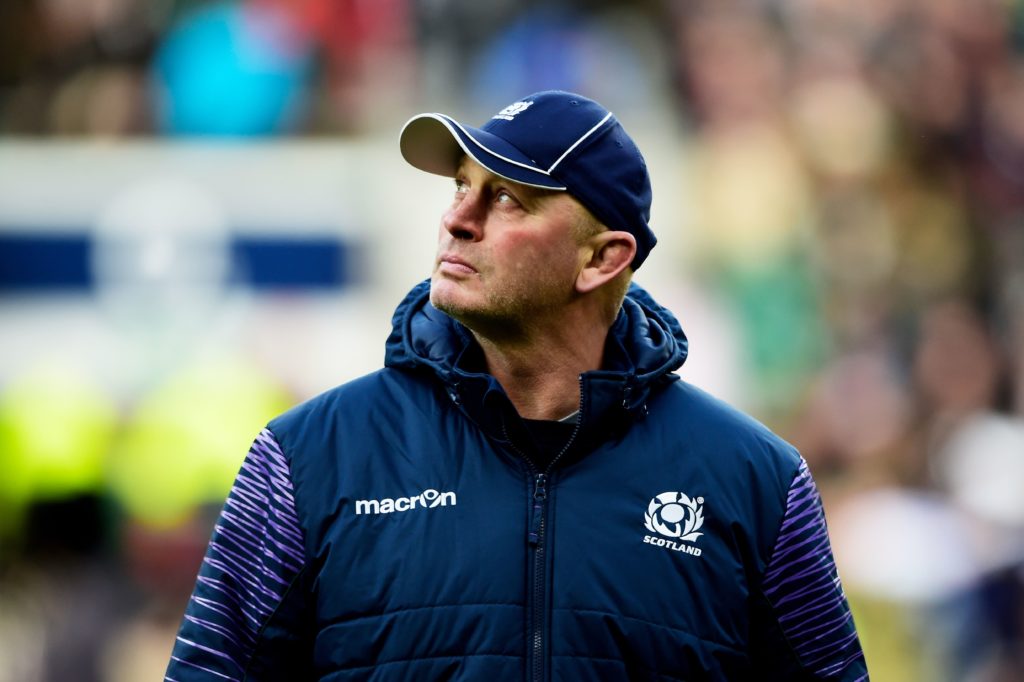 "I don't think my role will be about telling the whole team the secrets of what referees are looking at. A lot of guys don't understand the laws and they don't need to.
"It is trying to get across what might be important in specific games and having a relationship with the referees will help us understand how things are evolving and what they are looking at.
"We also need to try to understand why they have been yellow carded. We don't want to take out what they have been doing in trying to clobber people.
"They are big units and they tackle well but maybe there is a little bit of technique that needs to be refined."
Cotter has a more stringent view about discipline. His take is that Fiji too regularly have seen tests turn against them by committing just one preventable act.
Test football is so cruel that one penalty can change a game and Jackson's involvement could be transformational for Fiji.
"He brings a little bit of credibility about how we will be trying to play the game in regard to referees," says Cotter. "He is going to be telling players exactly what he thinks – what exactly you can and can't do and how the rules will be interpreted and that each referee will be different. 
Cotter has a more stringent view about discipline. His take is that Fiji too regularly have seen tests turn against them by committing just one preventable act. 
"Jacko will give that sensibility to the players and I think it will be important because often that is how games switch against Fiji. It is just a penalty at the wrong time and they lose momentum.
"They find themselves eight points behind and they play catch up, start forcing the game and teams are waiting for that."
And the third area of weakness is Fiji's general kicking game which has been poor and erratic, especially kicking for goal.
They came into the World Cup with a goal-kicking success ratio of 62 per cent in 2018 – the lowest of any of the 20 teams there.
At the tournament itself, they lost to Uruguay, largely because they only kicked 17 per cent of their available points and their failure to kick any points against Wales also hurt them.
"Fiji don't have tactical kickers," says Cotter. "They have only got a halfback that can kick. [Ben]Volavola who plays with Finn Russell can kick a little bit and I have spoken to Finn, who I think is probably the best in the world, to try to get Volavola up to scratch with his tactical kicking.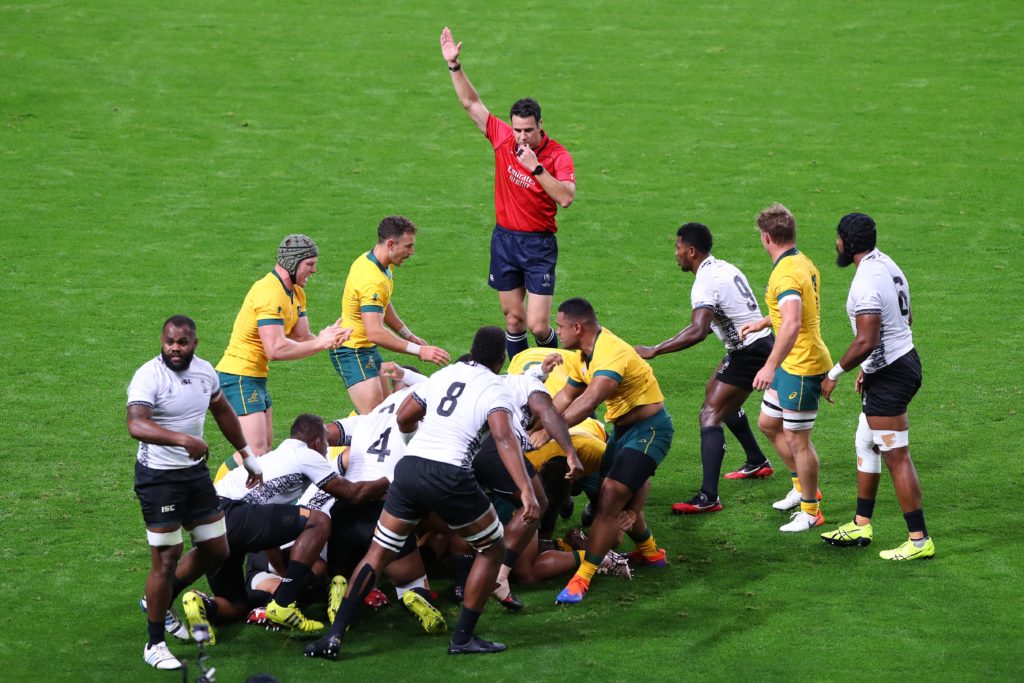 "Jacko has always been about improving himself and he knows the strengths and weaknesses of Fiji and the need to have a decent kicking game so we can get down the other end and not have teams that are patient with us just wait for us to make a mistake.
"We can't run ourselves off our feet trying to play out of our half and then be caught on the hop in our own 22 when teams drive a maul against us because of fatigue."
The arrival of a heavyweight coaching team may just be the beginning of what could be a revolution in Fijian and possibly Pacific Island rugby.
Fiji, Samoa and Tonga have been ignored and rejected by the established elite since the game went professional.
An invitation to the top table has never come and there has been no end of bemusement and frustration that Argentina won a place in both Super Rugby and the Rugby Championship, while Japan were afforded a team in the former and yet no invitation has been forthcoming to any of the Island sides.
That could all be about to change. New Zealand is adamant a Pacific Island side will be involved in Super Rugby Aotearoa while Australia, too, has said it wants a Fijian team involved in its version of the competition next year.
It's mainly seen as a choice at the moment, but Cotter believes Fiji could supply two Super Rugby teams next year. There are a handful of Fijian-eligible players in New Zealand who he is targeting – most notably George Bower and Manasa Mataele of the Crusaders, Alex Hodgman at the Blues and Pita Gus Sowakula at the Chiefs.
With some good Fijian-eligible players also in Australia and a vast pool of locals based in Fiji, Cotter can see the talent stretching across two squads and the impact of being involved would be immediate and dramatic.
You just hope the Fijians can be the Fijians and play a style of game that they and everyone else loves.

Glen Jackson, new Fiji assistant coach
"I have only got a vague idea about what is going on," says Cotter. "I spoke to Mark Robinson [NZR chief executive] and assured him if there is a Fijian team involved in Super Rugby it will be very competitive.
"I think they will get bums on seats because they can do things that other players can't do. Tier two nations need this type of competition to get better. If they are in good systems, they are prepared well, they develop professional attitudes and you get a hard edge to them."
The importance of Super Rugby entry can't be overstated as it would most likely be the first step in paving the way for Fiji, along with Japan, to enter the Rugby Championship, possibly as early as 2022.
And there would be no contrary argument to be heard in the Southern Hemisphere about both coming on board, especially not the former.
The Rugby Championship is in dire need of a new direction – more styles of rugby, more intrigue, more variation and more quality players.
Fiji potentially tick every box, if they can find consistency and the element of refinement and attention-to-detail that Jackson has been charged with delivering.
"Scoring tries hasn't been a problem," says Jackson. "We know they got hammered in terms of yellow cards. So two areas for me to look at will be trying to get them to understand when to kick and where to kick.
"You just hope the Fijians can be the Fijians and play a style of game that they and everyone else loves. You know, big, powerful strong men. They love the game. The important thing is having every Fijian wanting to play for Fiji and a calendar where people want to play and are available to play would be fantastic."
The Vern Cotter revolution is underway. Watch out world.