Back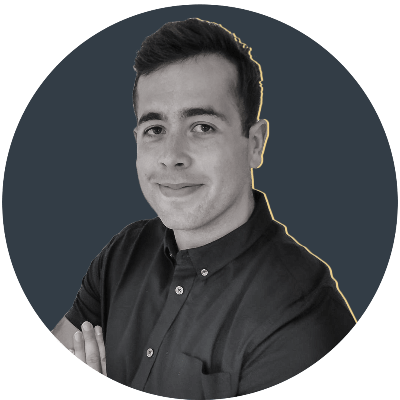 By Jamie Lyall
Building the dynasty
A photo did the rounds on social media recently, depicting a row of six lean, steely-eyed men crammed behind a set of tables, an assortment of coaching wit so broad that it outstripped the wooden panels erected to act as backdrop.
The image was taken at a Saracens media event 11 years ago. It features some of English rugby's sharpest brains, from Andy Farrell and Paul Gustard to Mark McCall and Alex Sanderson. Steve Borthwick was still playing back then, but in his twilight days in the engine room, showing tantalising promise as a coach-in-waiting.
At the centre of the shot, the merest grin playing about his lips, sits Brendan Venter. The monarch of the realm flanked by his knights. The South African took over in 2009, gutted a bloated and expensive squad, prioritised youth development and helped craft an identity and culture that endures to this day. Venter set Saracens off on its rampant path to glory and riches, and spawned the coaching voyages of many searing talents. This, perhaps more so than the slew of silver, is his legacy.
Mark McCall – The introvert
When Venter was appointed director of rugby, he knew he needed a close confidant as his second in command. A man he could trust deeply, who understood the pressures and strains of the job.
McCall was his former centre partner at London Irish, and had coached at Ulster and Castres. He became first-team coach. In bringing him on board, Saracens knew they had secured a potential heir to Venter.
"One of the reasons I brought Mark in was because he had been a head coach at Ulster," Venter tells The XV. "He knew what it meant and took to be a head coach or director of rugby and it was much easier to talk to him about things.
"When things go wrong in rugby it's amazing how people turn on each other and that was important. His way of seeing the world was positive, I enjoyed his company and I knew I'd have a loyal friend."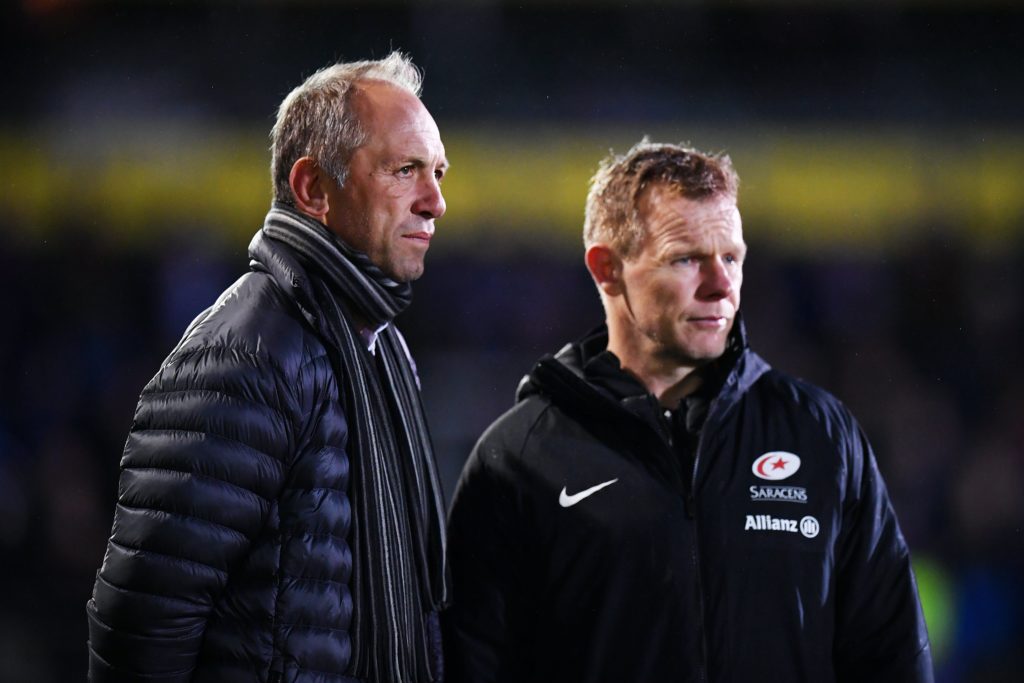 Of course, when Venter left in January 2011, it was McCall who stepped up, and drove Saracens to their trophy-laden recent past. Seldom does he engage in histrionics, but a public calm belies a ferocious appetite to succeed and a vast rugby acuity.
"Mark is a good actor," Venter says. "He controls his emotions well. For me, the two things that make a good coach are: he must be able to get the best out of his players and coaches as a person, and it's a bonus if he is technically good and understands the game. Mark is one of the few I've worked with who has really got both.
"You can objectively say that he's not just a good motivator and man-manager, he is extremely bright and his attention to detail is fantastic. He's got an eye for things that go right and wrong.
"He is what we call an introvert leader. He doesn't stand there and shout at people and tell them to smash people. That's not his way. But the players respect him unbelievably for the way he leads them and treats them.
"He is a much better coach than anyone can believe because he is so humble, he is not in the limelight or at the front. You have no idea how sharp he is. If you sat and had a coffee with him you would see how bright he is."
Andy Farrell – the energiser
Farrell retired just as Venter arrived, and the new boss was asked if he could find a role for his immensely experienced dual-code international.
Over lunch in Stellenbosch on a pre-season trip, Venter spoke with Farrell and his wife, and was hugely compelled by what he heard.
"I remember sitting with Faz and Colleen, and the way he carried himself, spoke to Colleen and spoke of his family, I just knew I had a good person there.
"The thing was, I didn't know where we'd find a place for him. I said we'd figure it out because Faz is a good person to have. He can do defence, territory game, breakdown, attack – Faz is just a good guy.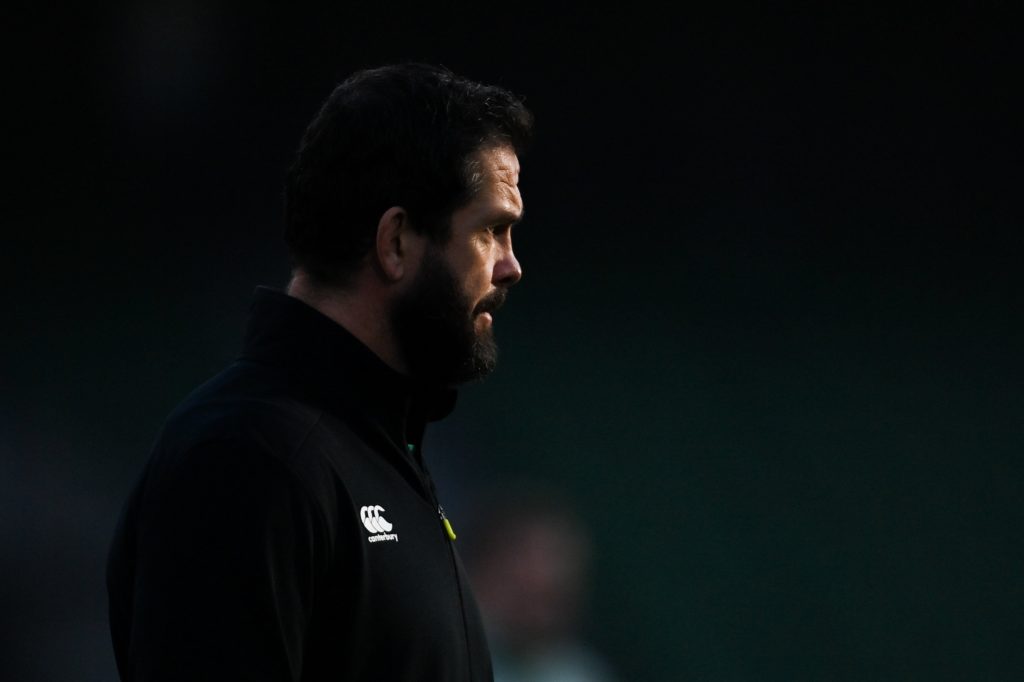 "He ended up doing something we called the energy flow of a game, which he was brilliant with, and he made it his own. He taught the rest of us as he went with it. That became his point of difference. But he could do anything. If you asked him to figure out the line-outs, he could figure out the line-outs."
Others have spoken about Farrell's seemingly innate capacity to lead, to enter a room and immediately transfix and enfranchise a group of players. He was prized by Stuart Lancaster with England, Warren Gatland on two Lions tours and Joe Schmidt of Ireland, where he is now trying to evolve the Test side as head coach.
"Faz is a bit of a freak when it comes to leadership because he is a brilliant natural leader," Venter says. "Some people are leaders like William Wallace, who stand and shout and people will follow them, they are warriors.
"What you see with Faz is what you get. He is an honest human. He will tell you how it is, in a kind way. People have followed him all his life, but he has a great rugby brain too."
Paul Gustard – the grafter
These have been trying weeks for Gustard, whose first stint in a top job ended on Wednesday when he parted ways with Harlequins. The mood music is that club and coach never quite meshed as everyone hoped they might. Gustard, a defence specialist, had been massively valued by Eddie Jones in the England set-up, and has moved quickly in taking a similar role with Benetton.
Venter has not spoken to him since the news broke. It will be a painful lesson, but one Gustard's old mentor believes will steel him for the challenges ahead.
"It's one of those things, when you lose a game, you don't want to talk to other people. I will give Guzzy the time when he's ready.
"At Harlequins, Guzzy was always on the edge of one result, one little bit of luck. It just didn't happen. But he is a really good coach in what he does, very passionate and incredibly hard-working.
"He will be competitive and successful wherever he goes. He is very young at 44, you must remember. He learnt from me, Mark, Eddie, and he has to go and put it in place.
"Defence is a relatively easy thing. It's a very uncreative thing. Anybody can coach defence, to be brutally honest. What Guzzy did well was that he can motivate people to get off the ground and go again, and they know what to do."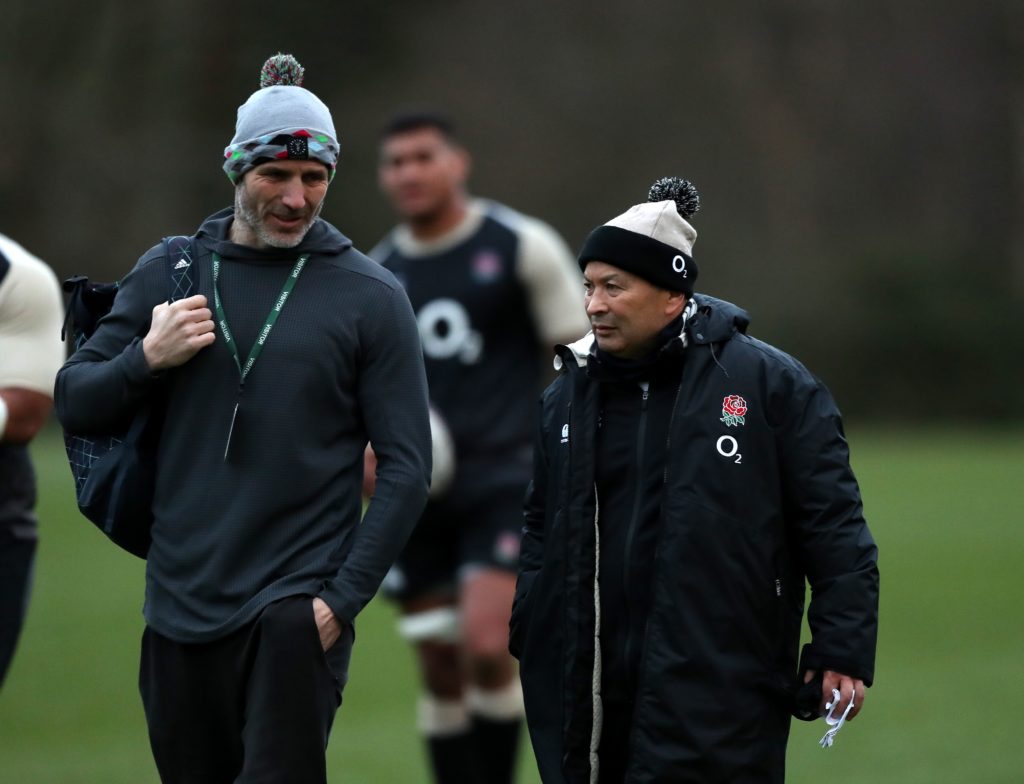 The transition from assistant coach to director of rugby, from a specialist in one area to the supremo at the summit of an entire organisation, is gruelling and at times all-consuming. No longer can you fly under the radar. Suddenly, a whole cascade of responsibilities – recruitment, selection, presentation, media sessions, culture creation, logistics – tumble onto your lap.
"It's extremely difficult," Venter says. "As assistant coach, you have no idea, I sometimes say to be careful what you wish for. It's a brilliant job.
"When you are not the boss, you have no idea what the boss thinks about. The boss never stops, he is, in the middle of the night at 3am, thinking of ideas, thinking of what was said to a player. It is very, very emotionally taxing and hard work to be a top director of rugby or head coach.
"Some of the coaches that come through realise it might be easier being an assistant. I said to them, 'Stay an assistant as long as you can'."
Alex Sanderson – the influencer
But the time, says Venter, is right for Sanderson to strike out on his own. After 13 influential years on the Saracens coaching staff, the former flanker has seized a wonderful opportunity to run the show at Sale Sharks.
Sanderson is renowned as a supreme motivator and orator. His apprenticeship has been long and bountiful and the upshot of his return north will be fascinating.
"He has done his work; he must go and see whether he can be a head coach. It is the next step in his life. He was an amazing assistant and first-team coach, he did everything right.
"When Mark phoned me and said he thought Alex could take the Sale job, it wasn't 'no', my first thought was 'yes, it's right for him'. He deserves that position. He must have a go, or he will never know how good he can be if he doesn't try.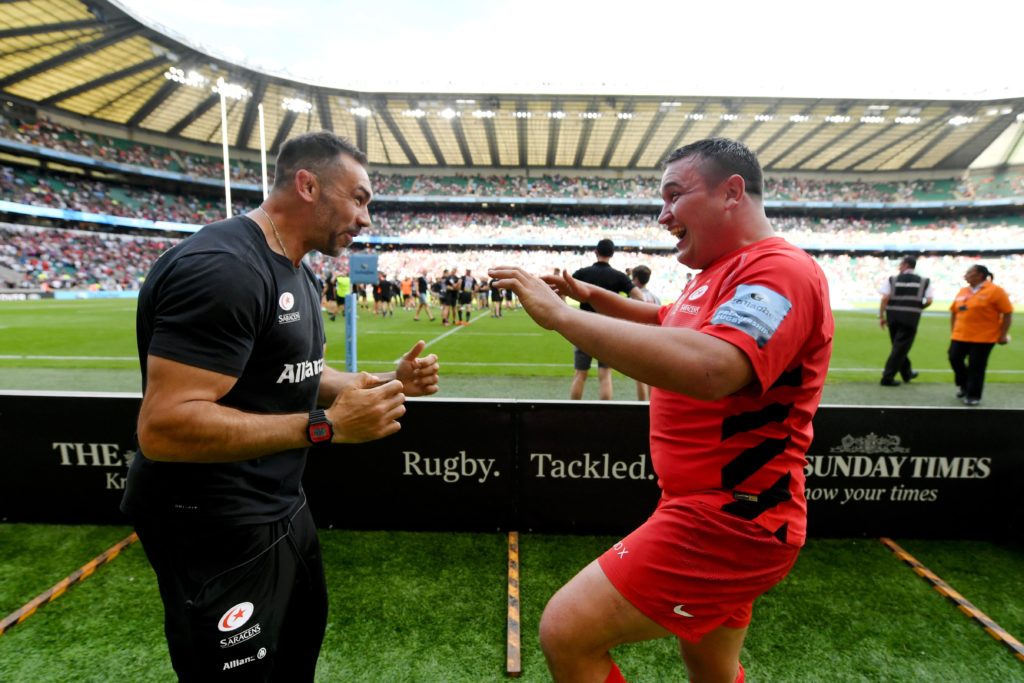 "I know Al will be successful there. People will say, 'How can you guarantee that?' Success for us is influencing people and challenging people. The results are a bonus. Al will be amazing at Sale. He will make a massive difference to people. I think he will get good results as well because he's got a good rugby brain. He will succeed in turning the environment around."
Venter has spoken at length about how Sanderson absorbed the quirks and mentalities of South African players at Saracens, and how he is ideally placed to get the most out of a beefy Springboks contingent in Salford.
"Al knows how South Africans think. They are very passionate people, committed, and will run through a wall for you if they respect you.
"He could have the best of both worlds, understanding a lot of his South Africans and people up north who he will connect with very well. Al knows these things. Sale have got a gem there.".
Steve Borthwick – the thinker
Although he was not yet a coach when that 2010 photo was snapped, Venter describes Borthwick as "upper middle management" in the Saracens structure. As a senior player, then as captain, his coaching credentials were obvious.
The lock possesses a near-insatiable lust for knowledge, and is widely touted as a complete line-out geek, an area he oversaw for Jones up until the last World Cup before taking the wheel at Leicester Tigers.
"Steve just personifies integrity," Venter says. "His yes is his yes and his no is his no. That is brilliant. He has got an unbelievable work ethic, potentially too much. You almost have to rein him in and say, 'Please go to bed'. You can't say enough good things about him from that point of view.
"I actually thought it was too much at times. He never stopped on the line-outs. You must understand, the game can also devour you. You become so obsessed that you don't live.
"That was the one thing I taught them – switch on and switch off. There are times to be unbelievably diligent and hard-working, but you have to go home to your family, you have to switch off. Those were little things that link you to them and they remember that. And that makes a difference because then you can coach long-term, otherwise you can just burn out."
The anxiety about Borthwick as a head coach is that he appears too wooden and stoic, too engrossed in the numbers and formulae of the game. Incapable of connecting with his players emotionally in a manner that elicits love, engenders buy-in and encourages top performance.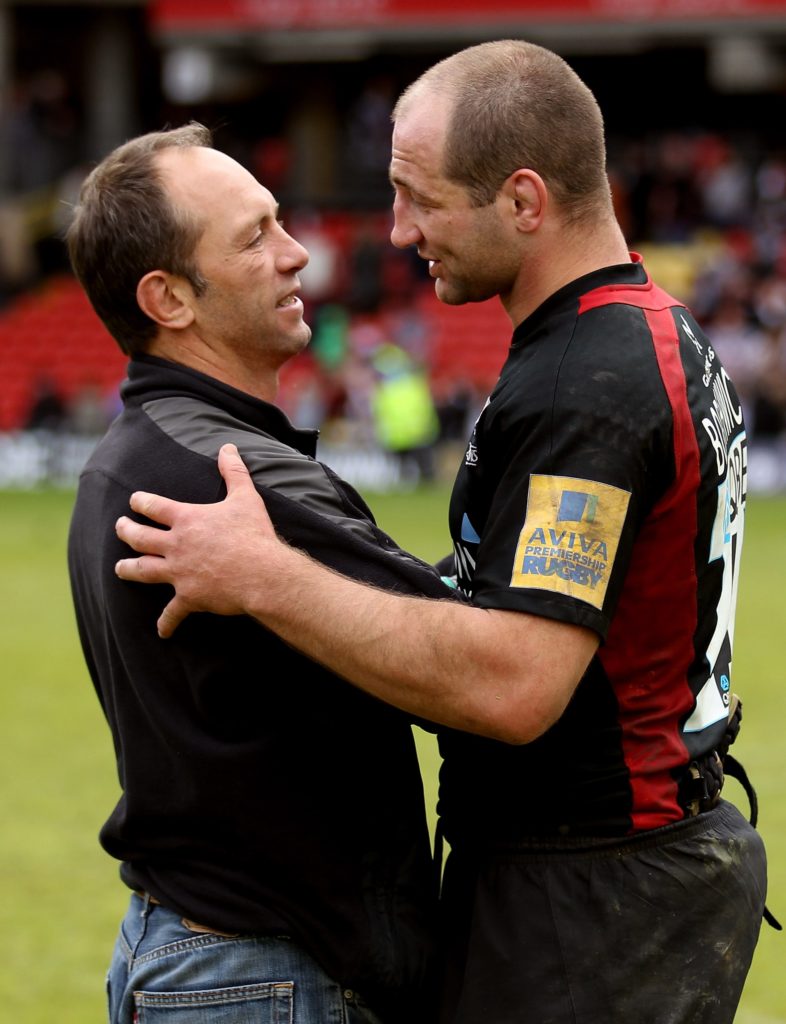 "That is Steve's way," Venter says of his old skipper's demeanour. "That is not a good or bad way, that is Steve's way. For me, it was brilliant.
"You can't have everybody jumping up and down and shouting, you need the Steve Borthwicks who use their brains more than their mouths. Steve is the same kind of leader as Mark. People follow them because of who they are as people."
There are many more coaching careers bearing Venter fingerprints, from his stints at London Irish and his playing squad at Saracens. Kelly Brown, Petrus du Plessis, Mouritz Botha and Glen Jackson have all made the transition in recent years.
Venter does not seek personal credit for their achievements. Indeed, he expected success from each of them because he saw how good they could be.
"I actually never thought that I played a role," he says. "If I look at how many London Irish and Saracens players ended up coaching, I must have pushed the right buttons to make them want to coach.
"From my playing career, I believed there was a different way to coach than the way I was coached. To acknowledge the players' and others coaches' input and give them a voice, and to make it fun. Rugby is not work, it is a privilege and a passion. It's one of the most rewarding, enjoyable jobs in the world.
"That's basically the seed I sowed in them. It's not always: treat them mean to keep them keen. Treat people well and they react well. I think 5% will take advantage, won't react well and will leave your club. But 95% are actually great humans.
"I genuinely can't remember which games we won and lost at Saracens but I do remember the way we treated each other when things got difficult – I think that's what a lot of the players enjoyed.
"I have no bad memory of Saracens. We didn't always win, but that's a secondary thing. I have such fond memories of every player. They were all courageous, they were warriors, fighters, they never let us down."
More stories from Jamie Lyall