Back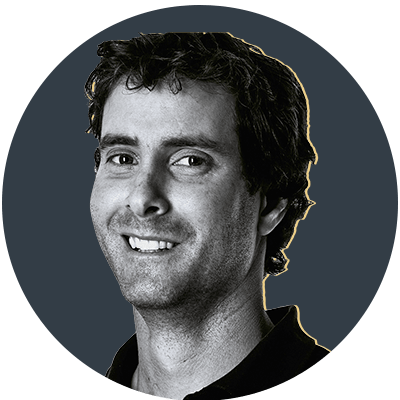 By Jon Cardinelli
Bismarck du Plessis still rolling back the years
An irresistible force with ball in hand. An immovable object at the defensive breakdowns. Even at the age of 37, former Springbok hooker Bismarck du Plessis continues to make his most emphatic statements on the field of play.
The Vodacom Bulls struggled for consistency during the initial rounds of the United Rugby Championship, losing three of their four matches abroad. The Pretoria franchise's newest recruit and most senior statesman, however, embraced the battle in the trenches and was one of the few South Africans who adapted to the northern-hemisphere style of officiating.
The decision to back Du Plessis as a mentor to the young front rowers at the Bulls and as a frontline starting option has already been vindicated. Director of rugby Jake White – who previously worked with Du Plessis at the Boks, Sharks, and Montpellier – deserves credit for recognising that the grizzled veteran is far from a spent force.
In short, Du Plessis is still good enough to play at the elite level. And judging by the manner in which he celebrated the Bulls' solitary win against Cardiff – whooping, cheering and lifting bemused team-mates into the air – the man still has a healthy passion for the game.
Five months ago, Du Plessis was in a very different mental space. His contract at Montpellier had been terminated a year early. He was forced to leave France and consider retirement from the professional game.
Montpellier showed remarkable tenacity to bounce back from a poor start to their European Challenge Cup campaign and beat Leicester 18-17 in the final. Du Plessis was prominent in the closing stages of that decider, using all his experience to execute a breakdown turnover that would end the Tigers' chances of a last-ditch victory.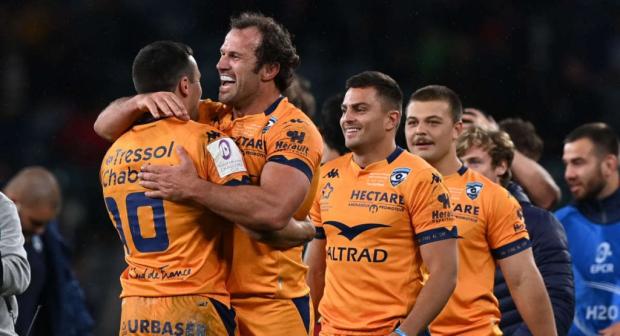 In the weeks that followed, though, Du Plessis and 13 other players were unceremoniously dumped by the club. After putting his body on the line for the club for six years, and after building a new life alongside his wife and three young sons in France, he was rushed into saying his goodbyes and departing the country.
At the time, he penned a letter to the club and the fans to thank them for the opportunity as well as the memories. As he made his way back to the family farm in Bethlehem in South Africa, he started to wonder if the decision regarding his future in rugby had already been made.
But Du Plessis wasn't ready to let go. What's more, his body – battle-hardened after 17 years in professional rugby – was still up to the task.
Some of the players I spoke to said that they were happy to retire because their bodies couldn't take it any more… I was in the fortunate position where my body was still strong enough.

Bismarck du Plessis
He spoke to the likes of Victor Matfield – who had played for the Boks until the age of 38 before retiring for the second time. There were further examples of top players making meaningful contributions to their club – and even to their country – despite their advanced age.
Like Matfield, Schalk Brits had represented the Boks at 38 – and had helped South Africa win the 2019 World Cup. Some of Du Plessis' former Bok team-mates – his brother Jannie, Willem Alberts, Ruan Pienaar and Morné Steyn – were still turning out for South African franchises.
Du Plessis felt that he could follow suit. So when White called him with an offer to join the Bulls, he jumped at the chance.
"Some of the players I spoke to said that they were happy to retire because their bodies couldn't take it any more," said Du Plessis. "Some of them said that the last two years of their careers were the most enjoyable. Others said that if they could still play today they would. I was in the fortunate position where my body was still strong enough."
After moving from Bethlehem to Durban in 2005, Du Plessis represented the Sharks in more than 100 matches. He also played 79 games for the Boks between 2007 and 2015, and was part of the side who won the 2007 World Cup, the 2009 series against the British & Irish Lions and the 2009 Tri-Nations. For a long time, Du Plessis was the best hooker in international rugby.
Montpellier came calling after the 2015 World Cup. Du Plessis wanted to remain at the Sharks, and the Sharks wanted to keep him. In the end, the Durban-based franchise could not compete with the lucrative offer made by the French club.
He opted to move abroad for the first time in his career. More than six years later, he describes the decision as one as the best he ever made.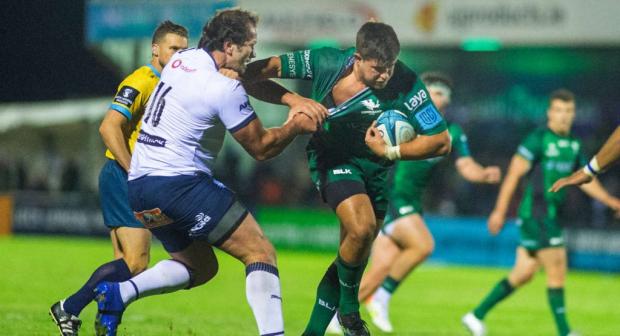 "I've always wanted to be a one-club man," he said. "It was really difficult to leave the Sharks, who were like my family at that stage. I'm a very loyal person and I could have spent the rest of my career in Durban. It was not to be.
"That said, I got a great opportunity to experience something new in another country. Montpellier is a lekker place to live. The weather is pretty mild and the community is pretty tight. It was fantastic learning to speak French and to experience that culture, and indeed that of other nationalities.
"That's what you don't realise before you make the trip to Europe, you are going to be mixing with players from England, Australia, New Zealand, the Pacific Islands and Georgia, as well as those from France. They all have different takes on life as well as rugby.
"I look back now and realise how important it was for me to experience that. I had a pretty narrow view of the world when I was in South Africa."
Du Plessis' sons learnt to speak French fluently. His wife Anja immersed herself in the local culture and opened a cafe in Montpellier. The family was forced to leave all of that behind, though, when Du Plessis was told by the club that his services were no longer required.
"Ultimately we have to look forward now," said Du Plessis in an effort to remain upbeat. "There are so many possibilities now that we are back home.
"I had a few business plans that I planned to pursue in France after I hung up my boots, but obviously that's not to be in light of recent circumstances. I've always maintained my business interests at home and there are some exciting opportunities on the horizon.
"I'm hoping that our wine brand, The Rugby Field Vineyard, will go from strength to strength in various places like Stellenbosch, Franschhoek, France, Australia, Argentina and New Zealand. The basic idea involves cultivating a vineyard in the shape of a rugby field in each location. The wine varies from place to place. We had Grenache in France and we will have Malbec in Argentina, a Pinotage in South Africa, and a white varietal in somewhere suitable like New Zealand."
Some might say that the player himself has matured like a fine wine. And after helping the likes of the Boks, Sharks and Montpellier win big titles over the course of his career, he is determined to help the Bulls realise their lofty ambitions. The Bulls need to finish at the top of the South African pool in the inaugural United Rugby Championship to secure their place in the 2022-23 Champions Cup.
I've been very strict with my body and I've tried to maintain a high physical standard. You can't back down just because you're a bit older.

Bismarck du Plessis
At this stage, Du Plessis' body as well as his mind are up for that particular challenge.
"I've been blessed to go through my career with relatively few injuries, and to play for so many great teams for a long period. My fitness regime and diet has played a role in that," he said.
"I've been very strict with my body and I've tried to maintain a high physical standard. You can't back down just because you're a bit older.
"In a sense, I'm grateful that I was pushed so hard in my early days at Free State and the Sharks. I have tried to keep pushing the limits over the course of my career."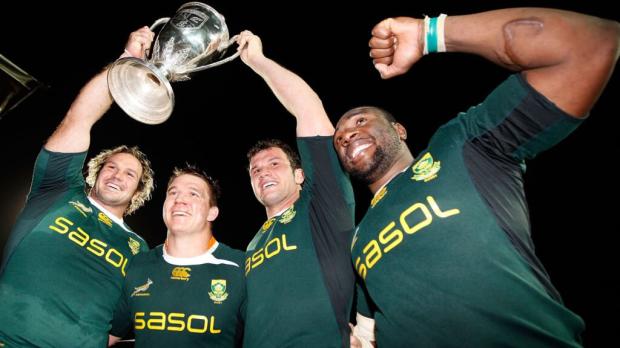 Du Plessis has fond memories of playing for the Springboks. As someone with an affinity for the more combative side of the game, he holds the 2009 series against the Lions in high regard.
"We demolished the Lions at the set-pieces in the first Test. I'll never forget how they stood up in the second game at Loftus, though," he said.
"Morné Steyn slotted that penalty at the end to win the series and I remember walking off the field with my hands in the air. The next day, I felt like I had been in a car crash. It was one of the most physical games of my life.
"It's the pinnacle for a South African rugby player. It's hard enough to make the Springbok squad for the World Cup, which is every four years. You need some luck, with regards to injuries and indeed the timing in your career, to make the cut for a Lions series. And once you play against them, it's like nothing you've experienced before. Four unions competing as one. It's a massive honour for those players to represent the Lions, but also an honour for teams like the Boks to play against the famous side."
I know how hard it is to make it into that Bok team and how hard it is to stay there. If I had one piece of advice for younger players, it's to never take any match you play for granted.

Bismarck du Plessis
While he has not added to his Test tally since the 2015 World Cup, he continues to support the team from afar.
"Nothing has changed regarding my support for the green and gold. I know how hard it is to make it into that Bok team and how hard it is to stay there. If I had one piece of advice for younger players, it's to never take any match you play for granted. I'm not saying that I did, but I never felt that my last match for the Boks would be at the 2015 World Cup," he said.
"On the other hand, I played a lot of Tests for my country. I've been fortunate in that I've had some success with my club teams [at the Sharks and Montpellier]. There have been many great players who didn't manage to win a single title over the course of their careers. I'm fortunate to have won a few and am grateful that I finished my time in France on a high."
It's not hard to understand why White would recruit a player of Du Plessis' experience and abilities. The Bulls will be under pressure to deliver more results in the coming months – especially when they play at home. With Du Plessis as their spirit animal, they won't want for hunger or physicality.
"This is a young team and I can already see that there are players here who are going to have great careers going forward," said Du Plessis. "I tell those youngsters that you must never forget why you started playing rugby."
Indeed, even now, well into his 18th season as a professional rugby player, Du Plessis relishes the opportunity to compete and plays every game as if it's his last.