Back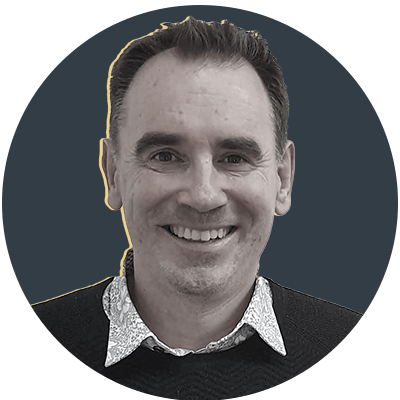 By Owain Jones
Bear necessities
The events of November 5, 2012, have been expunged from the memory of most Bristol fans. Fireworks were going off, but Bristol were on the receiving end of a plot by Martin Haag's Nottingham to shed them of their pride.
Try after try rained in as one of English rugby's most venerable clubs reached their nadir. The final score, 63-12, flattered the visitors who were woeful. They lacked direction, guile and, most of all, fight. Watching on was a towering Academy player with his head in his hands. Bristol born and bred, he felt sick to the core at his side's tepid capitulation.
The question he asked himself was simple, 'Is this it? Is this Bristol's place in the pecking order? Are they just a mid-ranking Championship team, turning up one weekend and going missing the next?'
The question has been answered unequivocally. Nine years on, on the eve of the Premiership play-off semi-final, the rebranded Bristol Bears – irrespective of the result against Harlequins – are crowd-pleasers in one of the world's richest and most star-laden leagues. Their trophy cabinet is adorned with a European Challenge Cup and their growing fanbase are demanding more silverware.
Explaining this serendipitous turnaround is Joe Joyce, the 'King of Southmead'. A proud Bristolian who has seen, first-hand, the complete overhaul of a club who were going nowhere fast.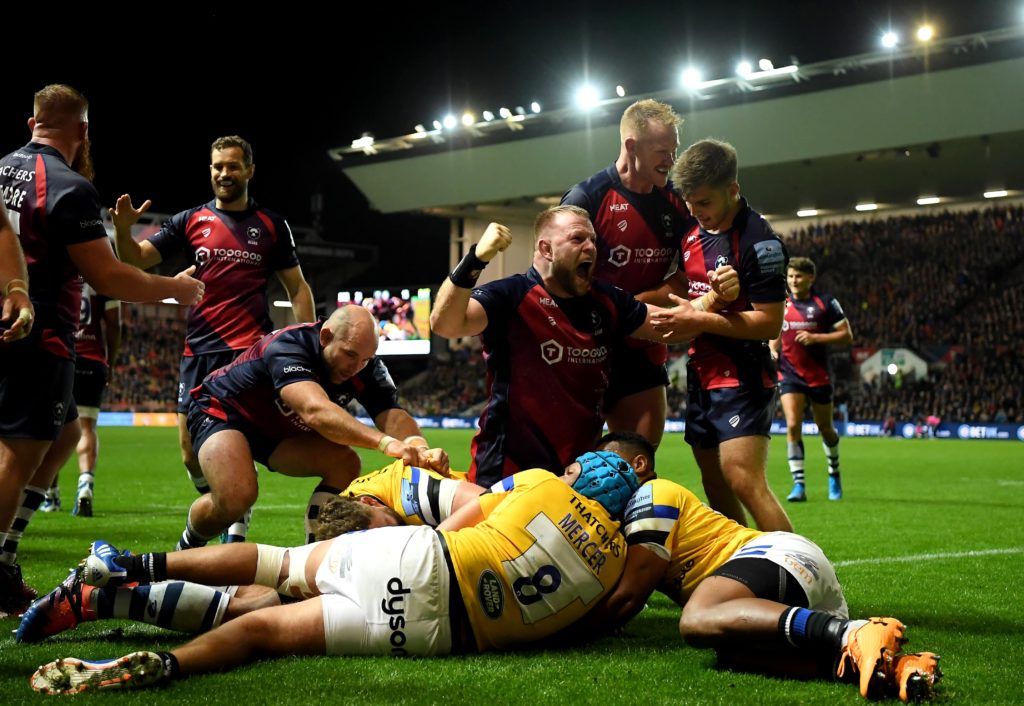 In his distinctive Bristolian burr, he explains how those early days were not for the feint-hearted, that the sleeping giant of English rugby was in danger of not awakening from its slumber. "When I first signed for the Academy at 18, we were eighth in the Championship at Christmas and we had just been stuffed by Nottingham but we were still packing out the Mem (Memorial Ground). If you wanted to watch top-flight rugby in the area you could go to Exeter, Gloucester or Bath but our fans would turn out to watch us come rain or shine. That gave us hope."
Another Bristol native and very much part of the renaissance was Sean Marsden, the former England Under-18 coach and now skills coach at the club.
An alumnus of Bristol Grammar School, one of the many esteemed rugby establishments in the area, he left school in 1998 and joined his boyhood club in a familiar position; getting relegated. "We'd just lost the play-off final against London Scottish but that was the norm back then. There were some awesome players here like Robert Jones, Kevin Maggs and our own Mark 'Ronnie' Regan but they left to stay in the Premiership. Back then, you couldn't really blame them," he said.
We had some great players like Felipe Contepomi and Agustin Pichot but we never knew how long it would last. There was no long-term planning, no infrastructure."

Sean Marsden
Twenty-three years on, Marsden, like Joyce, has stories to tell about a grand old club teetering on the edge of extinction. "I came in when the likes of Paul Hull, Phil Adams and Si Martin were playing and they're still here. The great Wallaby coach Bob Dwyer came in and got us back up but we were in a tough spot financially and the club were saved by a consortium," he said.
"Richard Hill was parachuted in but we had a shoestring budget and finished 10th that season. The average age of the squad was around 20-21. It was great fun but our main priority was not disappearing, let alone winning. We had some great players like Felipe Contepomi and Agustin Pichot but we never knew how long it would last. There was no long-term planning, no infrastructure."
Speaking to Joyce, 27, he says the club finally shed themselves of their yo-yo tag only three years ago, with the appointment of Pat Lam, but he says it came with the caveat that a root-and-branch overhaul was needed at the club. "Things really started to change when we moved to Ashton Gate and Steve Landsdown's family took over. We were still up and down results-wise so a complete culture change was needed," he said.
"You can have all the money in the world but if you have a salary cap, you can only spend so much, can't you? Our problems were deeper. Look at our Academy. Four years ago, the Under-18s were losing to every side by 50 or 60 points but they're now competitive in every game. When I was in the Academy, there was no training kit for some of us and we'd only get together once a week for an hour. Now they have three or four teams at every age level and they've widened recruitment beyond Bristol to Western, Clevedon and into Somerset. Everything is done professionally."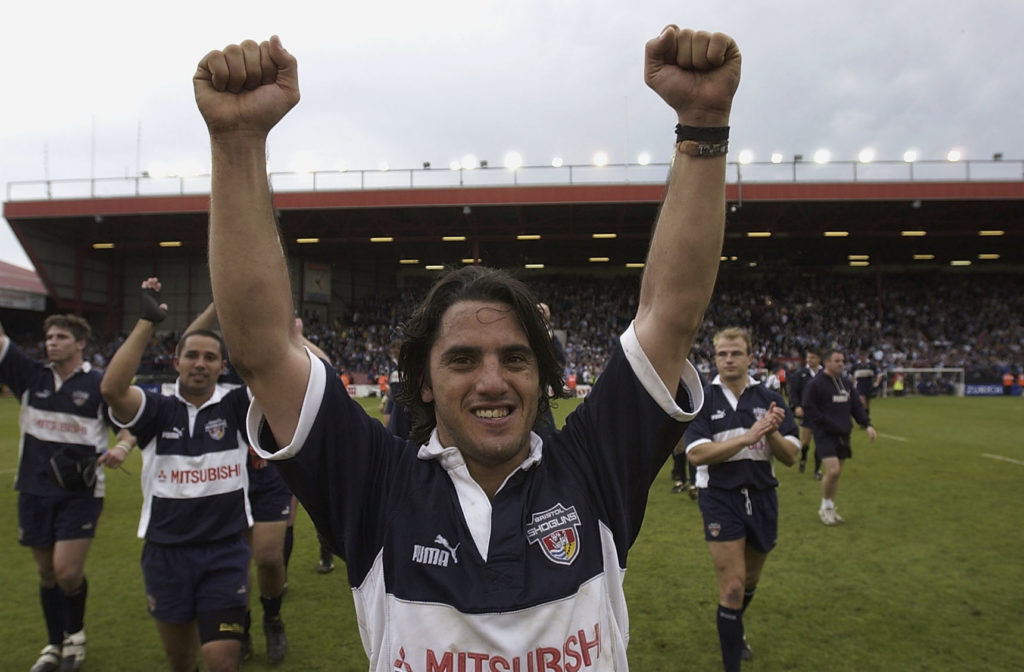 Marsden agrees that Bristol is no longer just a stepping-stone to a side with deeper pockets and that Lam has been the focal point: "He has the personality and ability to see the bigger picture, pulling everything on-field and off-field departments together, so we're all aligned. Having a core of local players that are Bristol through and through is so important, so to have those local boys like Joe and Andy Uren is key. You can put Callum Sheedy, Ioan Lloyd in that bracket. Then you have the next crew like Jack Bates, and Charlie Powell, along with Jac Lloyd, Ioan's brother. We are now getting young players who maybe would have looked elsewhere previously."
With a state-of-the-art training complex at Abbots Leigh, Joyce says the pressure is no longer staying up but repaying the owners' generosity. "To be honest, I feel privileged to go there every day, it is just grass and posts but it does bring an extra burden. It's funny, winning the Challenge Cup came as a relief, because of how well we'd been treated by the owners. We thought, 'Oh my god, we have to give something back here'," he said.
With the recent European Super League in football showing a disconnect between the club's billionaire owners and fanbase, Joyce is pleased to report that there is no such issue at the Bears.
Being a Bristolian is important to me and I want to be a role model to the kids growing up here but every year the bar is raised.

Joe Joyce
"We've seen John Lansdown (son of Steve) a lot and Chris Booy, our chief executive. I'll never forget when Covid hit. We had a video call from Steve Lansdown when the season was on pause. He explained that every club were looking to make pay cuts but he said he would stand by us even though they were losing millions with no fans. It was really heartfelt message. When the call ended, no one said a thing for five minutes. All the players who weren't from the area were probably thinking, 'Crikey, we've come to the right club here'."
Joyce's rhetoric is shared by Marsden who says that while some billionaire absent owners can get a bad name, Lansdown is absolved from blame. "Clearly Steve (Lansdown) coming on board and having faith and trust in the squad has been massive. What he's given us is a commitment. I'm sitting here outside our new training centre with two world-class pitches, an indoor training barn, an unbelievable gym and an open-plan offices. This will be here long beyond Pat or I being here. We've laid down roots," he said.
For Joyce, being one of the 'originals' brings a deeper connection with the fans, and the realisation standards continue to inch skywards. "Being a Bristolian is important to me and I want to be a role model to the kids growing up here but every year the bar is raised. Five or six years ago I was happy being a mid-ranking Championship player, a few years later it was a Premiership player avoiding relegation and now the aim is getting into the play-offs and competing in the European Cup. With the ambition of the club, you wonder whether they'll sign Maro Itoje and Alun Wyn Jones these days, but they're more than welcome!" he says with a chuckle.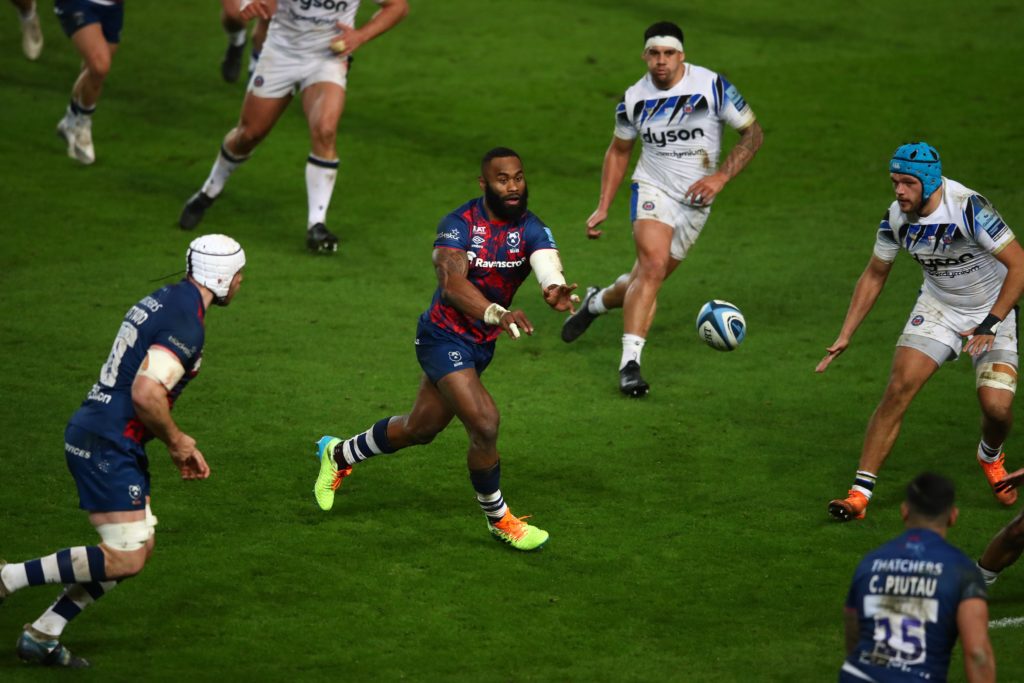 The pinpointing of key individuals to drive those standards has been key to Bristol's success, according to the second row: "Pat has developed a leadership group but they're not just good players, they're good people. He knew John Afoa, Steven Luatua, Charles Piutau from New Zealand and even Semi Radradra, who he coached for the Barbarians. If he didn't know the player, he'd make 450 calls to make sure he's getting the right type of person. If he had one negative call, he'd drop his interest."
The upshot of Bristol's success is that rather than England routinely cherry-picking the best of the players down the road at The Rec, now Ashton Gate is starting to become a stop-off for national coaches. While more call-ups would be welcome, Marsden feels Test representation is no longer fanciful. "We now have Bristol players being included in England squads. The perception has changed with Callum being in the mix for Wales and Harry (Randall) getting called up with England."
"I can assure you there's no one here that thinks we've made it. Yes, we won the Challenge Cup last year but we want to be challenging for Premiership titles year after year. It's about proving ourselves time and time again.

Sean Marsden
On the field, this has been another season of progress, with Bristol finishing top of the regulation season table for the first time and adding some grit to their now customary derring-do. "That's one of the big things we've taken from this season. We have toughened up. We've won so many games in the last five minutes this season, or the last play. It's been a proper squad effort. Even when the superstars are missing, like in the Challenge Cup final, most of the players who carried us home were local boys who'd played in the Championship. By re-signing that spine of players, we've maintained the consistency in the squad," said Joyce.
For all the plaudits that have come their way, Marsden doesn't think complacency is bedding in, or any sense of entitlement. The scars of old, constant reminders of pain and toil. "I can assure you there's no one here that thinks we've made it. Yes, we won the Challenge Cup last year but we want to be challenging for Premiership titles year after year. It's about proving ourselves time and time again and finding a way to win. In the big moments, we trust the Bristol Bears way," he said.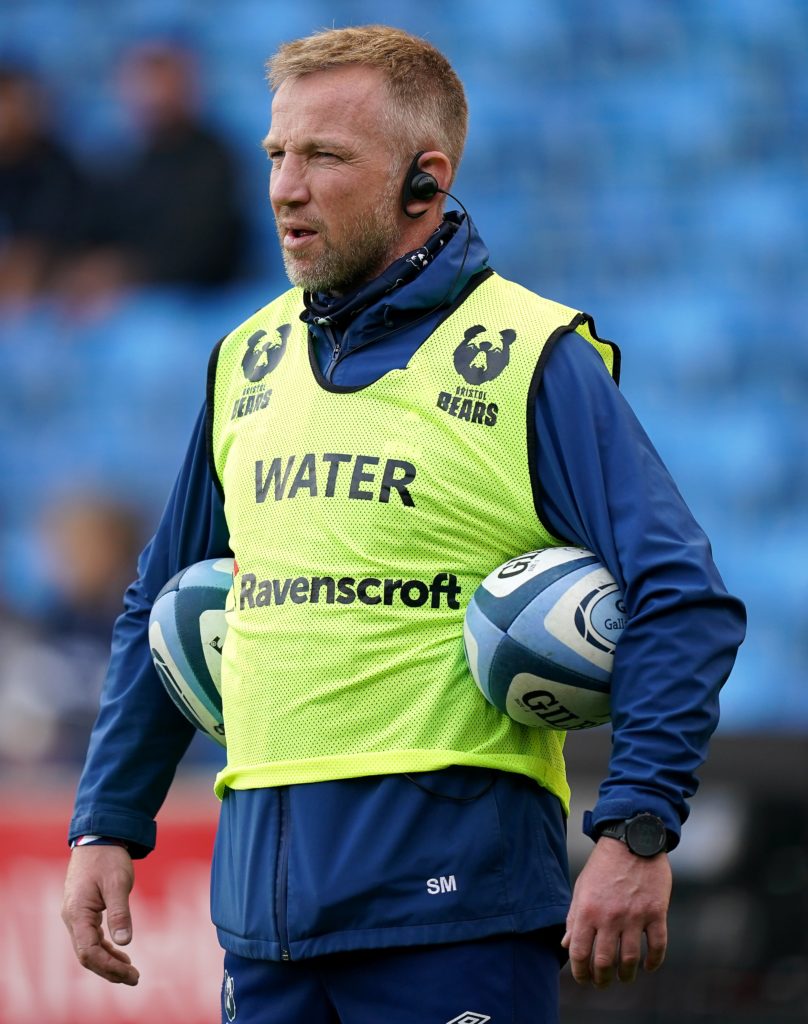 Joyce agrees that the only ways they've been able to kick on is through the pain of losing. "I know it's a cliché, but you learn more when you trip up. In the first Challenge Cup season, we lost to La Rochelle away. Then we went out the next years and beat Stade Francais and Brive on the way to the final. Last year we were smashed by Wasps and, I'm probably getting ahead of myself, but I'm telling you know that will not happen this time. If we don't win, we will come back next year and go again until we succeed."
As a local boy, Marsden, says he has known the current crop of supporters for the best part of 25 years, as a fan, player and coach and he says the city is small enough that you see familiar faces wishing you well or giving 'constructive' feedback. "Even though we haven't seen them in the stadium in the last year, they've made their presence felt. Whilst it's been a roller-coaster, from the days going down to Cornish Pirates, or travelling up to Doncaster, they've enjoyed the tough times as much as the good. Their support has never wavered."
As a pack, we probably did get tucked up by Leicester and in knockout rugby, it doesn't matter what your reputation is if you don't turn up.

Joe Joyce
In the match-day squad for tomorrow's play-off, Joyce concurs. "We can't wait to get back out in front of our fans. We've had record pre-season ticket-sales. As players, we do read their messages of support on social media. Before the Challenge Cup final, we had about 300 letters and Pat and Chris Booy read them out to remind us what we're playing for. That comes with a lot of pressure but you want that as a sportsman. You want your local team to do well and put smiles on faces."
When it comes to facing Premiership aristocrats, Harlequins, Joyce is desperate to see the fans reaching Twickenham. "People think we just chuck the ball around but there is a method to the madness. I get a bit annoyed as a tight-five forward because for all our mental tries but last year we conceded the fourth least, and this year we've conceded the second least tries and won the most scrum pens in the league but no one talks about that," he says with a laugh. "Saying that, as a pack, we probably did get tucked up by Leicester and in knockout rugby, it doesn't matter what your reputation is if you don't turn up."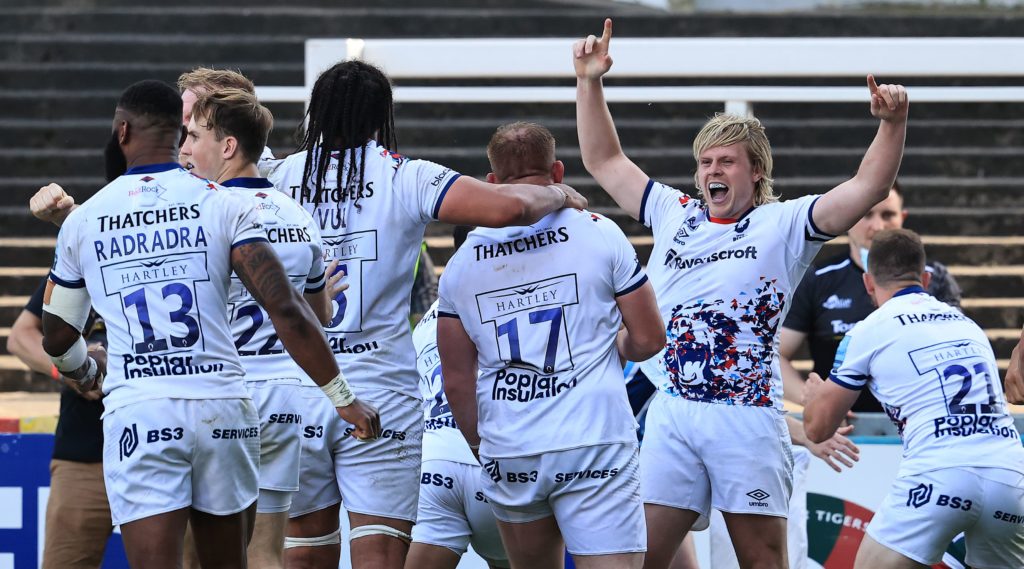 As for Quins, Marsden knows it will be no walk in the park for the Bristolians against the free-scoring Londoners. "Whoever's made it this far is going to be tough. Quins have that ability to break a gain line and Marcus Smith and Danny Care are at the heart of that but our boys have prepared well and deserve their chance," he said.
Joyce for his part has a huge amount of respect for The Quarters but he says there are areas which can be exploited. "Both sides score a lot of tries but only two sides have conceded more tries and we have conceded the second fewest Ours is a more structured game and we take more pride in our defence. Quins play at such a high tempo. It's quick attacks, quick throws-ins but we can tighten up if we have to. Earlier in the season, we were 13 points down with six minutes left and we found a way to win the game in the red and that gives us confidence. We'll leave nothing out there."
Meadow Lane, Nottingham is only 137 miles from the home of English rugby, but for the Bristol of today is stratospheres away from their darkest day. A dynasty is being built in the West Country.
More stories from Owain Jones
If you've enjoyed this article, please share it with friends or on social media. We rely solely on new subscribers to fund high-quality journalism and appreciate you sharing this so we can continue to grow, produce more quality content and support our writers.