Back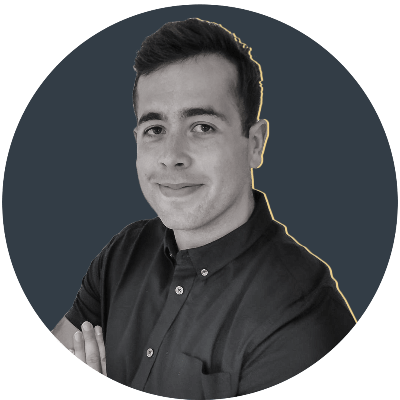 By Jamie Lyall
'Bags were packed to go home, but we stuck it out' - WP Nel eyes World Cup farewell
Willem Petrus Nel knows the end is coming. It manifests in a creak of the neck, a groan of the knees. A stiffness in his 36-year-old frame as he rolls out of bed. After seventeen professional seasons, nearly 350 games and thousands upon thousands of scrummages, the venerable bull of the Edinburgh pack is almost ready to retire.
The fuel tank may be dwindling, but it has not run dry. Nel is not yet sated by all these years and all these matches. Nor has his ability waned. As his career enters its late winter, he remains Scotland's second-choice tight-head, a towering feat if a rather less towering indictment of the national player pathway. With Zander Fagerson injured, he is favourite to start the Six Nations opener at Twickenham in February, two months before his 37th birthday.
The dream? To amble quietly off stage at the very peak of the game, to make the World Cup in France and bow out at the top. There is nothing to suggest he will fall short.
"I don't think there's much more left," Nel says. "I will push for the World Cup and see how far I can get. That's definitely one thing I would love to do, but I don't know how much further I will play, even if I love the game and love to compete.
"There is part of my body that says, 'right, you've got four kids, you don't want to be 45 and not able to run with them or enjoy their lives with them, sitting in your house sore'.
There were a couple of times the bags were packed, a few emails were almost sent to say, 'leave the contract, I'm on my way back home'.
"There's that responsibility because I could say, 'I'm playing to 40', just because I feel good, but you need to look after the body.
"If I get my way, I would probably go to the World Cup and stop then. That is my way. But I will see what lies ahead in the next two or three months and decide then."
Nel's has been unlikeliest of journeys. He grew up on a sheep farm in Loeriesfontein, a tiny settlement of fewer than 3,000 people in South Africa's Northern Cape. He once described home as a ghost town. His father, Erik, almost died as a boy when a shotgun he was carrying discharged a bullet into his face, where it remains to this day. He had never played tight-head prop until converting from hooker in his final year of high school. He found himself contract-less and heading back to the farm at 22, when his mentor, Pierre Ribbens, stepped in, leading to the Cheetahs, Edinburgh, and ultimately, Scotland. Then, five years ago, a serious neck injury threatened to prematurely end his career.
Over a decade has passed since Nel fetched up on these shores from the Afrikaans heartland of Bloemfontein. Alana, his wife, was heavily pregnant with the couple's first child. Soon after moving, Nel's mother passed away. In the depths of a Scottish winter, the little family grappled with isolation, grief and anxiety.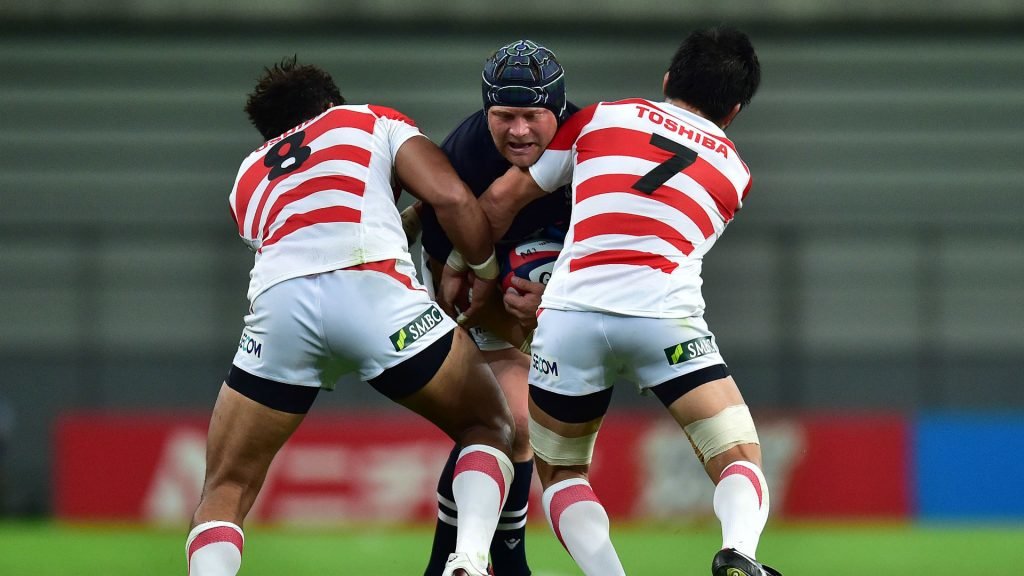 "I must say, there were a couple of times the bags were packed, a few emails were almost sent to say, 'leave the contract, I'm on my way back home'.
"Losing my mum, and finding out there were things she didn't do, triggered that. Alana didn't have a support base around her; she was alone with a new kid while I was away every single weekend.
"We were probably the first South Africans to join Edinburgh in 2012, there were not many foreigners then. Alana was, at one stage, not happy and wanted to go back home.
"But after that, a lot of good things happened. Scotland has been really good for us, an awesome ride."
In those early days, Nel cocooned his emotions in a blanket of stoicism. He barely spoke a word to his team-mates and baulked at the idea of conversing freely in English.
It was when our eldest went to nursery, he didn't understand a word of English, and we realised we needed to change.
"Those first two-and-a-half years, I was sitting in the changing room saying nothing. I went to the physio room and just pointed at what was sore. I didn't have the confidence to say, 'I feel this', or 'this is sore'. The physio still jokes about that with me.
"In South Africa, you use English just as, like, a defence mechanism. If you are Afrikaans, you are Afrikaans. You don't dare to speak English or your friends will make jokes. You have to get that out of your head.
"We never adapted to a different country, speaking more English instead of only speaking Afrikaans at the house. If we went shopping, we flippin' translated pounds to the rand and thought, 'oh my word, what are we doing?'
"In those first two years, we never really said, 'right, South Africa is behind us, we are now here, let's embrace the culture and go forward'. It was when our eldest went to nursery, he didn't understand a word of English, and we realised we needed to change."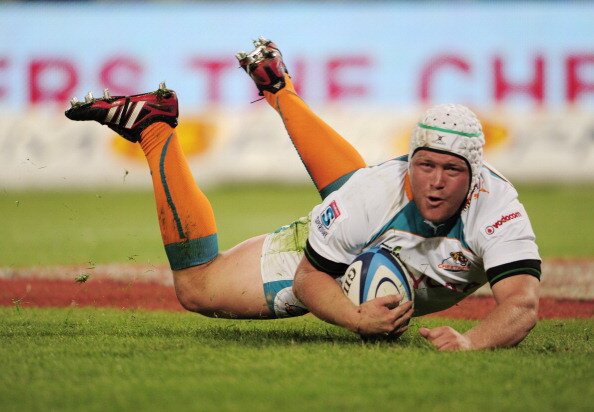 There were moments when Nel wanted to talk, to unload his feelings, but couldn't bring himself to open up. This internal pressure intensified when he became Scottish Rugby's first 'project player', an overseas recruit signed to serve three years of residency before pulling on the thistle. The strategy was hugely controversial and heavily criticised.
"I was not close to social media, but my Mrs was on it and there were a lot of things said about me: 'this guy is taking one of the Scottish players' places'. If I see something like that, I just go out and prove them wrong. That's my mindset. That's why I sometimes like negative comments.
"That type of thing did put you off sometimes. I didn't ask for this, I just came here to do a job. Edinburgh wanted me. I didn't even know about qualifying for Scotland in three years. There was nothing for me in South Africa at that stage.
"There were times when I felt like I needed to speak but I was not confident enough. It's probably still in here somewhere, hiding on the back burner.
"It felt like it was just me and Alana. That wasn't always the easiest."
How things have changed. Today, nobody doubts Nel's contribution to the Scottish game, or his credentials to trundle out at Murrayfield. He hit 50 Tests against New Zealand last month and choked up in the changing room when presented with a special cap to mark the occasion.
At probably 90% of scrums, refs give the penalty to the attacking side. That's just how it is. If it's not your ball, you need to be really, really squeaky clean.
He has immersed himself in Scottish life, finding a church community, forging friendships away from the game, and taking on a biltong and sausage business sold to him by Edinburgh team-mate, Pierre Schoeman. All four of his children were born here and the family love what their adopted nation has given them.
Most importantly, Nel continues to underline why Michael Bradley signed him all those years ago. With Edinburgh's reverse lights flashing against Saracens, Mike Blair sent for his wizened warhorse after just 32 minutes in an effort to stem the bleeding. Last season, he almost single-handedly atomised the Scarlets set-piece and performed a similar demolition act on the Bulls scrummage. The footage shows an impish Nel skipping back into position after merrily laying waste.
"Scrummaging is probably the only thing that still excites me, to see if I'm still good enough. Playing against Mako Vunipola on Sunday, a good loose-head, I love to compete.
"Against Saracens, we didn't have one put-in on our ball, it was eight scrums for them, none for us, which makes it difficult. You can't impose yourselves on them. I like that type of challenge: what can I do next to get the upper hand or change the referee's mind?
"With refs now, they will preview the scrums, they will come in with a mindset. That first scrum, if that is not a neutral scrum, or not your ball when you can impose yourselves, a ref makes their mind up so quickly. 'This scrum went down, it was Saracens' ball, and Edinburgh is under pressure – penalty.' Next one, same thing happens, doesn't matter if it was something different, it is so easy to give the penalty to the attacking side.
"At probably 90% of scrums, refs give the penalty to the attacking side. That's just how it is. If it's not your ball, you need to be really, really squeaky clean. We saw in the Autumn Nations Series, refs will look at something like the brake foot – Jamie George didn't have his brake foot on during three or four scrums on Sunday. During the autumn, refs would just look at that and give it, before the scrum has engaged."
Edinburgh scrapped like wild dogs to return to Europe's top table, so that agonising loss at the StoneX stung. A potentially thunderous win slipped through their fingers. They know victory at home to Castres on Saturday is a must to preserve their hopes of reaching the Champions Cup knock-outs.
After losing to Exeter, the French have sent a majorly rotated team to Scotland. Four – perhaps five – points will be Edinburgh's bottom line.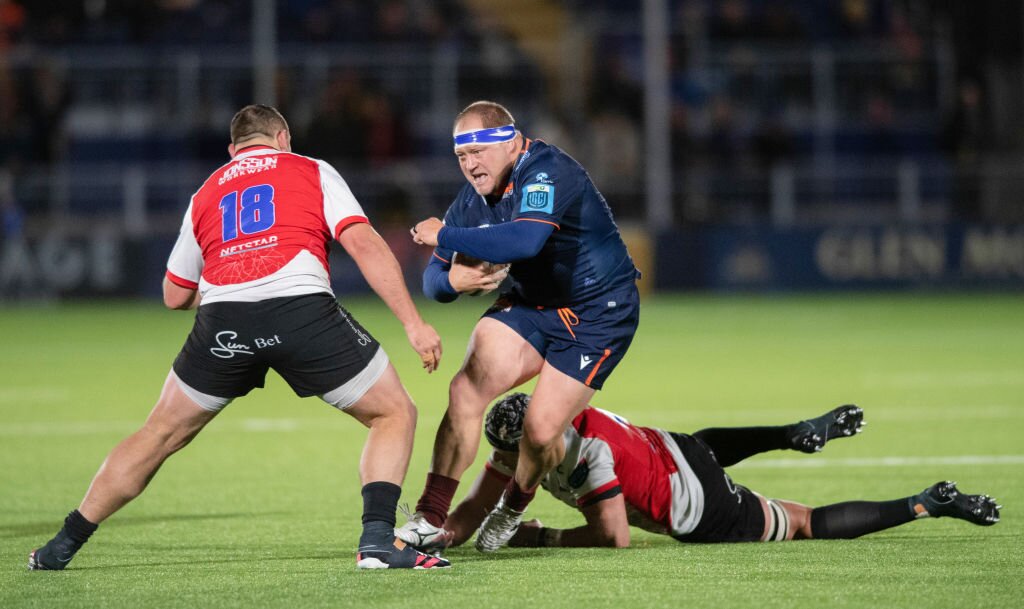 "We've put a lot on ourselves for this game, it is almost like a final for us," Nel goes on. "It's for us to get to that same mindset as we had against Saracens, to go there and beat them. Why couldn't we beat Saracens? They are not special.
"We dominated Saracens in the physical battles, when their big men came around the corner we knocked them back. That's the big focus for us. We want to throw that first punch and put their pack under pressure. That's where we see we can win this game."
Nel still speaks about these skirmishes with the enthusiasm of a child on Christmas morning. His love of the trenches is infectious, particularly among the pups of the Edinburgh front-row he has taken it upon himself to mentor.
The 'Squadfather' will leave a yawning chasm at the club. When retirement finally comes, the family are likely to move back to South Africa to be closer to Nel's father and Alana's parents.
"I can't say I regret things are coming to an end," he says. "I played 17 years of professional rugby, and if someone told me I'd play one year when I started, I would have said they were crazy. I can just look back and say, 'wow, this was actually amazing'."