Dragons enjoyed a dead cat bounce on Friday night, their first since they unceremoniously jettisoned Bernard Jackman on December 11. A last-gasp Blues penalty was all that denied them a 16-all draw after they were reduced to 14 players with Lloyd Fairweather's red card on 31 minutes.
This admirable grit to dig in was resilience consistently absent during Jackman's short-lived reign. There years the Irishman was to be in situ for. In the end, all he got was 548 days and the sack before Christmas.
It was a grubby exit. Shown the door by the Welsh Rugby Union within weeks of receiving a stadium ban following criticism of a Welsh referee. Contrast that to the June 12, 2017, bells and whistles unveiling. Warren Gatland was in the foothills of running the Lions tour in New Zealand, yet he still found time to ravenously support Jackman's appointment at a club newly taken over by the WRU.
Descriptions such as 'ideal fit', 'huge asset', 'will create the right environment', 'is someone supporters can put their trust in' were a taste of Gatland's ringing endorsement.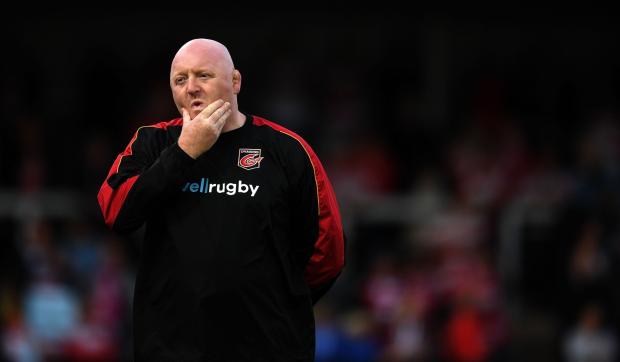 Jackman had only 90 days earlier fractiously parted company with Grenoble in the French Top 14. Yet here he was, swopping the Alps for the River Usk and making big promises that eventually became a millstone.
He held nothing back in The Dragons Lair, the behind-the-scenes Rugby Pass documentary filmed that first pre-season. 'I'm not going spend the rest of my life at Dragons. I will hopefully get back to Ireland at some stage. But I want to make sure that whatever length of time I stay here, whether it is three, five, 10, 15 years, that when I leave here people say I did a good job,' he said, claiming qualification for a Champions Cup they hadn't participated in since 2010/11 would be a 'huge legacy' to have.
'The big picture is a chance to unite the region and make people proud of saying they support Dragons. If I was a Dragons supporter, I wouldn't say I was proud to support the Dragons as of today. But I would be very disappointed in a year's time if they weren't proud to support the Dragons.'
That burst of pride never materialised, a 25 percent win rate (11 wins in 44 outings) leaving the club muddling in the same slow lane it was in when Jackman arrived. Lack of progress in year one was understandable. He had to work with an inherited squad that had underperformed under the previous regime.
However, much better was expected second time round. There was an influx of 14 new players, among them notable names such as Ross Moriarty, Rhodri Williams and Richard Hibbard, but improvements were threadbare and fans voted with their feet.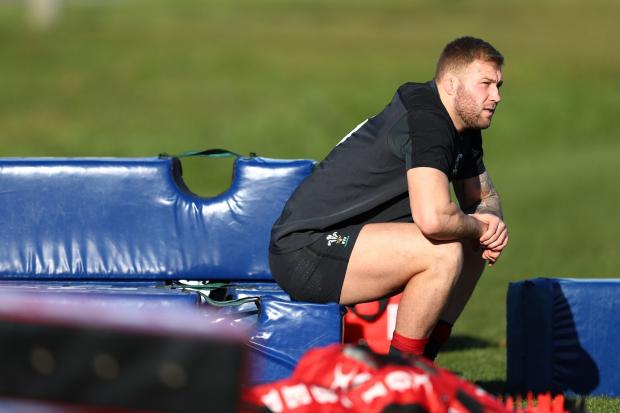 Dragons attracted a 6,133 attendance for Jackman's maiden home outing in September 2017. Fourteen months later, in his last home game before his sacking, just 4,503 were at Rodney Parade for another Leinster clash, a game Jackman himself ironically couldn't even attend due to his stadium ban.
This 1,630 drop-off would have lost the club a minimum £25,000 in gate receipts (cheapest adult ticket is £15), downturn replicated in other year-on-year fixtures. Even the traditionally big derby with Cardiff fell 1,346 on his first season's crowd (over £20,000).
Jackman's critics weren't shy when he was ousted. Former Wales flanker Martyn Williams described the club as 'embarrassing', claiming he was still bewildered 18 months later as to why Jackman was appointed in the first place.
'Let's be brutally honest, I was really surprised he got the job,' he said on BBC Radio. 'It was left-field. I know a lot of people were frustrated. If we give it to an Irish coach, why not give it to a young Welsh coach who had got a little bit of pedigree?'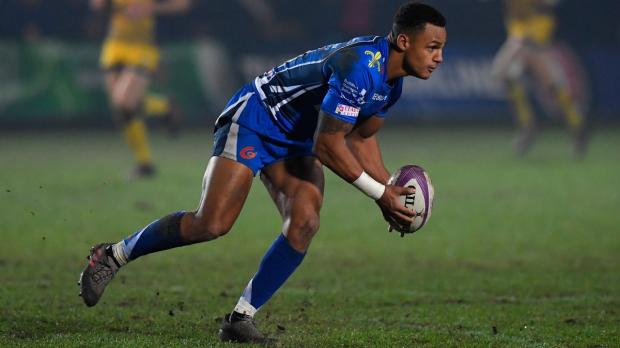 As an outsider with no loyalties, Jackman's task was to cause mayhem. To act as a no-nonsense sheriff out to break established bad habits and expose weak mentalities.
It was what Australian Michael Cheika had successfully accomplished when shaking up Leinster. What Kiwi Gatland had done when transforming Wales following their humiliating 2007 World Cup pool exit.
Jackman's withering RugbyPass documentary put-down of centre Pat Howard in front of the whole squad was an example of how he wouldn't accept sloppiness. Wouldn't accept laziness. Wouldn't mince his words.
'You don't come f****** here to go for a jog,' he said. 'There's a promenade down in Penarth, is it? A promenade in Port Talbot. Go f****** jog there. You were going to get game time this weekend. Now you're not…. I'm not going to come here every f****** review and talk about poor attitude and poor work-rate. Is it clear?'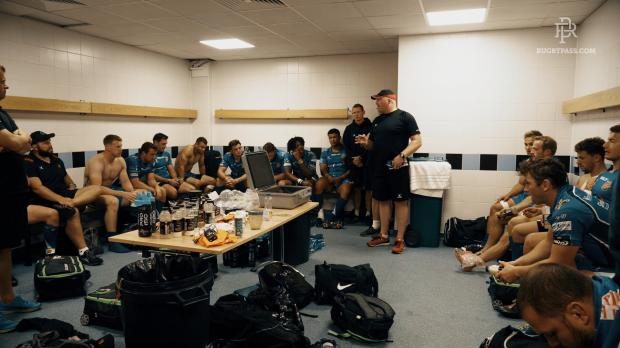 Howard was cut from the roster last summer and while Jackman mellowed approach this term, claiming he would lean more on his senior player leadership group following a very autocratic first year, results to back-up rumbustious methods were never realised.
It was generally felt the maximum wasn't being got out of players. That the chopping and changing at out-half was a hindrance. That the November 15 sacking of Hendre Marnitz, the defence coach who oversaw the leakage of 127 tries in 29 league outings (average of a try conceded every 19 minutes), was long overdue.
Jackman, who had known Marnitz from the South African's time at Buccaneers in the All-Ireland League, was then gone himself 27 days later. He took his expendability with good grace. Within 35 minutes of Dragons posting an announcement on Twitter, Jackman replied with a best of luck message to the players and the next man in.
Complimentary tweets from supporters followed thanking him for his effort. One in particular best summed up the miracle needed to breathe real fire back into Dragons. 'You need Santa, Jesus and a winning lottery ticket to fix that mess. Kudos for your hard work, coach.'
How true. Other than a pair of consecutive Challenge Cup semi-final appearances in 2015 and 2016, Dragons have been repeatedly rubbish, rotting away for more than a decade. Even in 2003/04, when Mike Ruddock was at the helm and they came within four points of league champions Scarlets, home support was an average 4,042 average.
Now on course for a 14th successive season where they will lose more league games than they win in a campaign, it's evident their increased budget of £4.5m is still insufficient when Welsh rivals have £6m to play with.
There is no quick fix. Extra time, considerably more investment and way more patience is required, a sobering reality that could yet see history reflect kindly on Jackman's fleeting stint. He openly challenged the culture of failure, rolled with the punches, improved the club's touchy relations with grassroots neighbours and has left a potentially better squad for his successor to work with than he inherited.
Jackman won't be short of a crust in the meantime. His Irish media activity remained constant at Dragons, commitment that was used in Wales as a criticism of him. His coaching career, though, needs re-evaluation after six-and-a-half years away from Ireland.
He was linked to Connacht last May following Kieran Keane's sacking, but said at the time it would be 'unbelievably harsh (to leave Dragons) and I'm very much committed to my current role'. He's now on the market as a coach ousted from his last two positions and the likelihood is the 42-year-old will again have to go abroad to take his next step.
Overseas adventure is a family trait. His grandfather worked on the Rockefeller Centre and numerous building-industry uncles also travelled to improve their quality of life. Building things is similarly Jackman's career motivation and while Dragons was too awkward a project, the fumble can only stand to him in the long run. He will have learnt a heap in his 548 days in Newport.
Comments
Join free and tell us what you really think!
Join Free