What Paul O'Connell told Stade players suggests a rumoured Toulon move is off the table - reports
Paul O'Connell will not be at Stade Français next season and he will not be coaching at another Top 14 club – according to reports from Midi Olympique.
The former Ireland great arrived at Stade last summer after a stint with the Ireland U20s. Despite impressing at the club O'Connell is now set to leave with reports emerging last week that a decision had been made.
It has been a difficult campaign this season for Stade. The club suffered a tragic bereavement in December when academy player Nicolas Chauvin passed away following injuries sustained on the pitch, while there was also upheaval in the coaching team with former France scrum-half Julian Dupuy forced out of his job.
The reports that O'Connell will now also leave follow the revelation that his colleague and good friend from Limerick, Stade backs coach Mike Prendergast, has recently met Toulon head coach Patrice Collazo with a view to an end-of-season switch.
Rumours that Prendergast and O'Connell might link up at Toulon now seem inaccurate however, at least according to Midi's report of how O'Connell announced his departure to the club.
Continue reading below…
The 115 times capped lock told head coach Heyneke Meyer and club director Fabien Grobon, before gathering the players to inform them of his decision to leave at the end of the season, and that crucially, according to the report, that he would not be switching to Toulon or any other Top 14 club.
That would appear to put pay to an O'Connell/Prendergast ticket at Toulon next season. O'Connell famously signed a two-year contract with Toulon in 2015 before an effective career ending injury brought his 2015 Rugby World Cup – and any chance of playing for the then dominant Top 14 club – to an abrupt halt.
There is little doubt O'Connell's skills would be in high demand back in Ireland. Current Ireland forwards coach Simon Easterby's contract runs comes to an end in 2020, while any number of roles could be opened up at a province by the IRFU – who will eager to retain his remarkable rugby IP.
Fellow Stade coach Prendergast recently told RugbyPass that he was enjoying the experience under the former South African 2015 World Cup coach – Heyneke Meyer, even if O'Connell wasn't.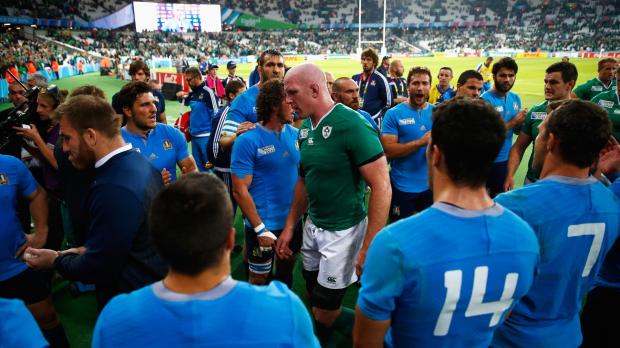 "He's brilliant, a very passionate coach. He's a very approachable coach as well, which is great. He wants coaches to express themselves and trusts his coaches in what they are trying to do. He has been great to work with," said Prendergast, whose time at Stade coincided with O'Connell as forwards coach. "There was a couple of changes before Christmas, but we're working away, keeping the head down and trying to do our best."
Meanwhile Crusaders assistant coach and fellow former Munster player Ronan O'Gara is set to sign a short-term deal as a defence coach for the French national team ahead of their World Cup campaign, according to reports out of France.
Midi Olympique is indicating the 42-year-old former Ireland and British and Irish Lions international has been identified as a backroom staff target following France's poor showing in the recent Six Nations, and is reportedly close to finalising the move.
France finished the Six Nations in fourth place after winning just two of their five fixtures, leaving head coach Jacques Brunel under intense pressure with just five wins from 16 outings since taking the reigns from Guy Noves in late 2017.
The addition of O'Gara would be a welcome boost to a side that has had a strained relationship between players and management in recent history.
Ex-head coach Marc Lievremont publicly fell out with his squad during the 2011 World Cup after branding a section of his players as "spoilt brats", while others such as Noves and Philippe Saint-Andre have had their own issues as a result of their time at the helm of the French side following Lievremont's departure.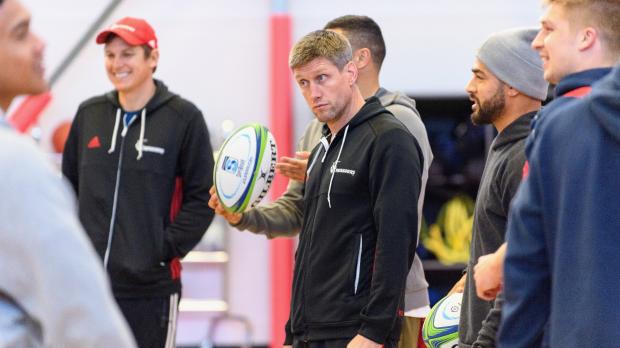 O'Gara, a 130-test veteran, is a well-respected figure within the global rugby fraternity, and spent four years coaching in France with Top 14 club Racing Metro before signing on with the Crusaders in 2018.
After claiming a Super Rugby title last year, O'Gara has helped steer the reigning champions to the top of the current standings after six rounds.
His contract with the Christchurch-based franchise expires at the end of the season, however, making him free to sign on with France from mid-July.
France have been grouped with England, Argentina, the USA and Tonga in Pool C in what is widely regarded as the 'Pool of Death' at this year's World Cup.
Les Bleus kick-off their campaign against Argentina at Ajinomoto Stadium in Tokyo on September 21.
Comments
Join free and tell us what you really think!
Join Free