The tallest and heaviest players at the World Rugby U20s
The World Rugby U20s Championship has typically been an efficient conveyor belt of talent for the professional game.
A total of 655 players have graduated from the Championship to full test level, while the majority of Tier 1 squad members can expect to enjoy a professional career in the game.
As Round two of the World Rugby U20s Championship gets underway, RugbyPass takes a  look at some of the larger specimens of young players from across the tournament squads.
The heaviest player at this year's tournament tips the scales at 135kg, with a total of three players weighing in north of 130 kilos.  There are also no less than nine players standing 6 foot 7 inches or more.
Here is a list of the heaviest and tallest players in the World Rugby U20s Championship.
Australia
Trevor Hosea
Lock
6'8 (2.04m)
117kg (18 stone 6 pounds)
Nick Frost
Lock
6'9 (2.06m)
110kg (17 stone 5 pounds)
New Zealand
Kaliopasi Uluilakepa
Prop
6'3 (1.90m)
135kg (21 stone 3 pounds)
England
Rusiate Tuima
Backrow
6'3 (1.90m)
129kg (20 stone 4 pounds)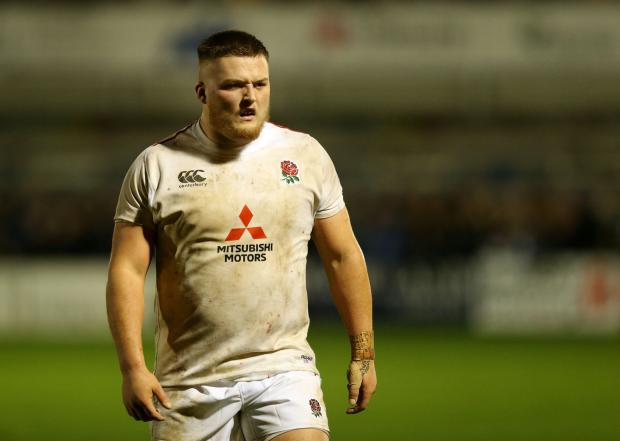 Alfie Petch
Prop
6'1
124kg (19 stone 8 pounds)
Joel Kpoku
Lock
6'5 (1.96m)
126kg (19 stone 12 pounds)
Joe Heyes
Prop
6'2 (1.89m)
127kg (20 stone)
Georgia
Gia Koraisvilli
Prop
6'1 (1.85m)
125kg (19 stone 10 pounds)
Ireland
Charlie Ryan
Lock
6'7 (2.01m)
110kg (17 stone 5 pounds)
Niall Murray
Lock
6'7 (2.01m)
99kg (15 stone 8 pounds)
Italy
Matteo Nocera
Prop
6'4 (1.94m)
126kg (19 stone 11 pounds)
Scotland
Marshall Sykes
Lock
6'7 (2m)
112kg (17 stone 9 pounds)
Cameron Henderson
Lock
6'7.5 (2.02m)
109kg (17 stone 4 pounds)
South Africa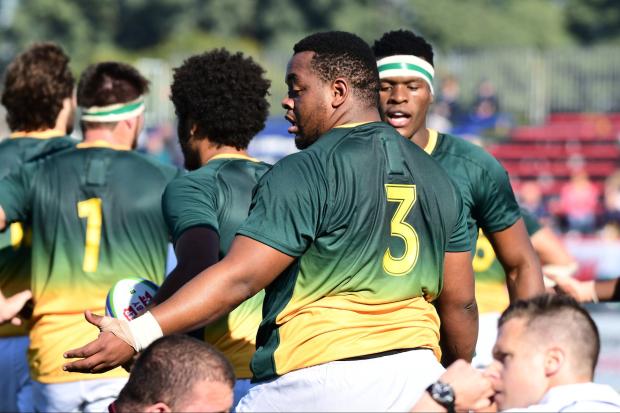 Asenathi Ntlabakanye
Prop
6ft (1.82m)
134kg (21 stone 1 pound)
JJ van der Mescht
Lock
6'7 (2m)
130kg (20 stone 7 ounds)
Emile Van Herden
Lock
6'7 (2m)
100kg (15 stone 10 pounds)
Wales
Ed Scragg
Lock
6'7 (2m)
114kg (17 stone 13 pounds)
Weights and heights are sourced from the World Rugby U20s website. 
2018 saw the most successful U20 Championship in history, with records broken across both in-stadia attendance and the digital and social reach of the event. Nearly 100,000 fans turned out in force across the five match days, while a peak audience of 1.31 million tuned into France 4 to see Les Bleuets lift the trophy after beating England in the final.
Comments
Join free and tell us what you really think!
Join Free