'Several England players I know dread training camp': Premiership star saved from suicide opens up on mental health struggles
Veteran Premiership lock Kearnan Myall has revealed how he nearly resorted to suicide in order to cope with the mental pressures associated with being a professional rugby player, and that a number of current internationals are being overwhelmed with such mental strains.
The 32-year-old has played more than 200 games for Wasps, Sale and Leeds, and was part of the England squad which toured Argentina in 2013, although he has never been capped internationally.
Myall now has his mental wellbeing back in check after undertaking counselling, but that wasn't the case when he was found on the wrong side of a balcony on the 15th level of a hotel in Dubai during a mid-season break with Wasps players.
"I imagine suicide is very different with different people," he told in an interview with The Guardian.
"With some people it's a cry for help but that wasn't what I was doing at all. I just wanted the situation to be over. Luckily one of my teammates, Charlie Davies, came out, grabbed me and dragged me back over.
"I remember him shouting at me: 'What are you doing?' I just started crying and saying: 'I don't know.' I can't say if I was going to do it but I was in a place where it wasn't a big deal. I'd already made my peace with it. It was just a case of it happening at some point in time."
"There are several England players I know who dread going into camp. They don't want to go there," he said.
"It's nothing to do with being worried about the physical aspects of training, or the media. It's a combination of pressure, scrutiny, what's going to be said and what they're going to be made to do within the confines of the camp. What are the longevity of those sort of tactics?
"The pressures in rugby are only going to get bigger. They're increasing season on season far quicker than anything that is supposed to be helping people."
The end of a long-term relationship at the peak of his career was something Myall struggled to cope with.
"It just sent me into a spiral. I began to think I must be a really shit person. It got to the point where I convinced myself I was worthless, that I was a burden on everybody around me. The only way I felt I could solve the problem was to take myself out of the picture and commit suicide.
"There was a period of two to three months where I'd made peace with the fact that, at some point, I was going to commit suicide. I was drinking a lot, I was spending thousands of pounds on nights out. One Saturday night, in the middle of the season, I went out and took a load of cocaine."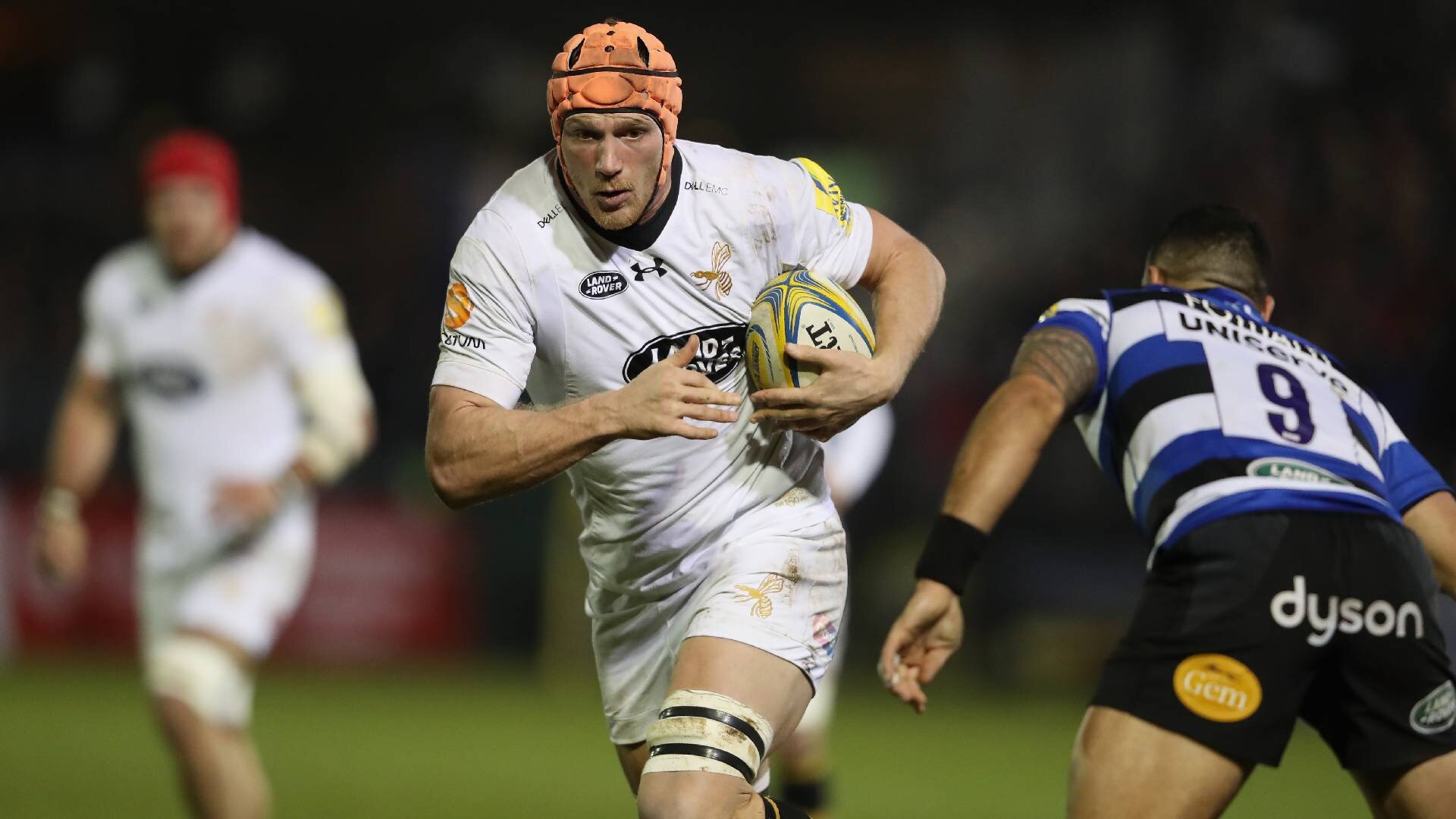 A random drug test 48 hours later saw Myall slapped with a fine and sent for medical help whilst remaining anonymous, as per Rugby Football Union policy.
"It was probably the best and most lucky thing that could have happened to me. It's basically a test to clean up people like me, who either have a drugs problem or are in trouble. You get fined £5000 and sent to see a psychiatrist in central London. I sat down and explained how I was feeling. Very calmly he explained I was clinically depressed. I remember sitting there thinking: 'I'm not clinically depressed. Do you not know I'm an athlete?'"
Since then, Myall has found a new partner and immersed himself in his university studies, with meditation and mindfulness proving to be extremely helpful.
He hopes his openness about his problems will help others.
"Rugby is an amazing game and it's given me so much but it's 24/7. Your life is your job. If you've got a problem it filters into your entire life," he told The Guardian.
"A lot of the guys in charge have come from the amateur days when it's a release to come to training and bash a few heads together two to three times a week. It's a case of: 'You need to toughen up, get your head down, work hard.' You'd expect that as players get paid more they'd get looked after better but from what I've seen they're becoming more disposable."
In the UK and Ireland, Samaritans can be contacted on 116 123 or email jo@samaritans.org or jo@samaritans.ie. In the US, the National Suicide Prevention Lifeline is 1-800-273-8255. In Australia, the crisis support service Lifeline is 13 11 14. In New Zealand, the Suicide Crisis Helpline is 0508 828 865. Other international helplines can be found at www.befrienders.org.
In other news:
RugbyPass+ Membership
Join RugbyPass+ now and be a part of the conversation with all-new commenting!
JOIN NOW