RugbyPass Top 100: Picking the 70th to 61st best players in the world
Who is the best player in the world? It's a question every rugby fan has an answer for, but rarely are any two answers the same.
That's why RugbyPass has undertaken a comprehensive deep dive into the last 12 months of test rugby to formulate an answer of our own.
In doing so, five members from our editorial team – split between the northern and southern hemispheres – compiled their own lists of the top 100 players on the planet.
From there, the cumulative lists were averaged out to create the RugbyPass Top 100, an overall list of the 100 best players on the planet based primarily on test rugby performances in 2021.
Other factors that, to a lesser extent, contributed to how players were ranked included test rugby performances from previous years, the influence of a player within their team, and how players fared at club and domestic level.
The countdown to find the best player on the planet has begun as the first players included in the RugbyPass Top 100 have been unveiled. #RugbyPassTop100 https://t.co/dPeo57SIZi

— RugbyPass (@RugbyPass) January 3, 2022
However, in essence, the RugbyPass Top 100 is a celebration of the stars who shone the brightest on rugby's biggest stage last year.
That celebration continues today by announcing the players ranked 70-61, with the remainder of the list to be released over the course of the next two weeks.
70: Brodie Retallick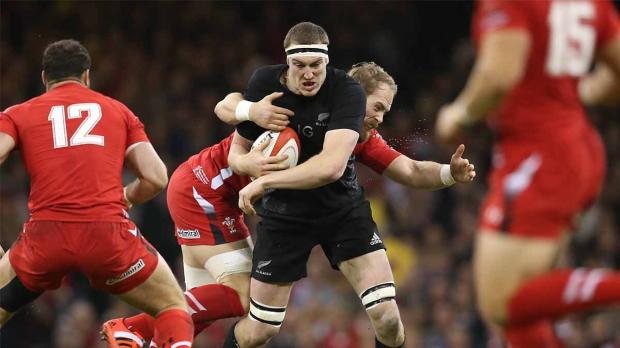 Age: 30
Test caps: 92
Nation: New Zealand
Club: Chiefs
Former World Rugby Player of the Year Brodie Retallick was once considered the pre-eminent lock in world rugby. After debuting for both the Chiefs and All Blacks in 2012, Retallick quickly made a name for himself as a bruising ball-carrier with silky soft hands and has regularly been employed as a link forward in the middle of the park. An injury in 2019 meant he only played a minor role in New Zealand's run at the World Cup while a sabbatical coupled with the global pandemic has seen the big second-rower operating with a relatively light load over the past two seasons. Expect Retallick to make a big impact upon his return to the Chiefs this year, after spending the past two seasons representing Kobelco Steelers in Japan.
69: Pablo Matera
Age: 28
Test caps: 78
Nation: Argentina
Club: Crusaders
Although Pablo Matera has been an exceptional loose forward for Los Pumas for the better part of a decade, it was his performances during the 2020 Tri-Nations that really set tongues wagging. The specialist blindside flanker was a constant thorn in the sides of the All Blacks and Wallabies and although there were some off-field issues later that season, no one should doubt the prowess of the punishing 28-year-old. 2022 will see Matera represent the Crusaders in Super Rugby Pacific after previously playing for the Jaguares against that same side during the 2019 Super Rugby final.
68: Ben Youngs
Age: 32
Test caps: 111
Nation: England
Club: Leicester Tigers
England's second-most capped player of all-time, Ben Youngs, has been a constant figure in the national side since his debut against Scotland during the 2010 Six Nations. With 112 games under his belt, Youngs is set to take over as the most capped English player outright when he inevitably runs onto the park for Eddie Jones' side during the coming tournament. Youngs first made an impression as a snappy running scrumhalf with an eye for a gap and while he's now over a decade older than when he was first elevated into the test arena, his running game is still right up there with the best while his tactical prowess has only improved.
67: Gael Fickou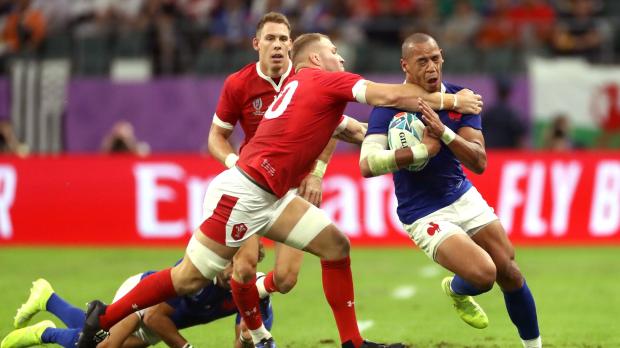 Age: 27
Test caps: 66
Nation: France
Club: Racing 92
Gael Fickou was a player that outwardly boasted immense potential from the moment he debuted for France as an 18-year-old. Still just 27, Fickou is capable of playing across the backline but has found a home for himself in Les Bleus' midfield. While the hype surrounding Fickou hasn't quite reached the same levels it did when he first appeared on the scene, the talented utility back is starting to again demand plenty of attention from the top analysts in the game and with a World Cup on home soil coming up, Fickou could go down as one of the top players of the era.
66: Codie Taylor
Age: 30
Test caps: 56
Nation: New Zealand
Club: Crusaders
Like many of his teammates, Codie Taylor appeared to suffer from the stop-start nature of the 2021 season, with few All Blacks ever able to notch up more than two or three matches on the trot due to the extensive schedule and fluctuations in the level of their opposition from week to week. Still, Taylor remains arguably the top running hooker in the game and is constantly accurate with his lineout delivery, even if his influence across the park didn't quite reach the same heights this year as we've come to expect from the supremely talented rake. Don't be surprise to see Taylor bounce back in a big way in 2022.
65: Paul Willemse
Age: 29
Test caps: 19
Nation: France
Club: Montpellier
Born in South Africa and schooled in Namibia, Paul Willemse eventually found a permanent home in France, where he's now represented Montpellier for six seasons and earned his debut appearance for the French national side in the 2019 Six Nations. Although Willemse was not needed at that year's World Cup, the second-rower has since made strides in the national pecking order and earned 11 starts in the two seasons since, forming strong combinations with the likes of Bernard le Roux and Romain Taofifenua.
https://twitter.com/RugbyPass/status/1478614741136388096
64: Courtney Lawes
Age: 32
Test caps: 89
Nation: England
Club: Northampton
After earning his formative caps as a second-rower, Courtney Lawes has reasserted his place in the England squad by taking over as the first-choice blindside flanker and made his first appearance as captain against Tonga during last year's November internationals. While Lawes' prowess in the air made him a more than competent lock, his dynamic work around the field has helped him grow into a world-class backrower while also ensuring England has one of the most oppressive lineouts in the business. At 32, Lawes will be looking to make one final surge towards greatness ahead of the 2023 Rugby World Cup.
63: Melvyn Jaminet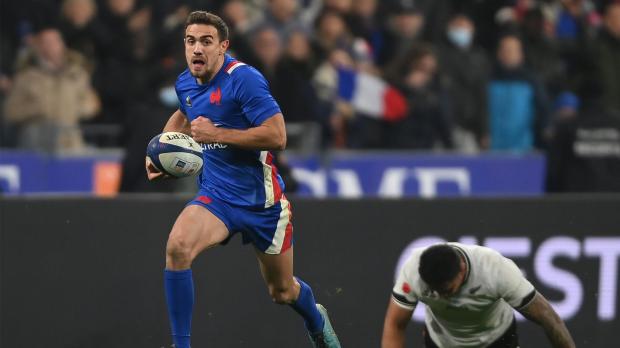 Age: 22
Test caps: 6
Nation: France
Club: Perpignan
Was there a greater bolter last year than France's Melvyn Jaminet, the man who started the season playing in the Pro D2 before earning a call-up for Les Bleus' tour to Australia and eventually emerging as one of the top fullbacks in world rugby? Few had heard Jaminet's name prior to his selection for France in July but the goal-kicking utility back made every play a great one throughout 2022 and was unsurprisingly courted by clubs across France before eventually signing for Toulouse, who he will link up with following the current season. At just 22, Jaminet is set for a big future in the blue of France.
62: Rob Valetini
Age: 23
Test caps: 16
Nation: Australia
Club: Brumbies
While Australia have never struggled to produce excellent openside flankers, they've been lacking in the other backrower positions in recent years. In 2021, however, Rob Valetini was one of the loose forwards to really step up on the international stage and put in some punishing hits on opposition players when the given the opportunity. Valetini first debuted for the Wallabies ahead of the 2019 World Cup but managed just one cap throughout the year, then notched another three last season. In 2021, however, Valetini was on deck for 12 of Australia's 14 fixtures and has firmly entrenched himself as their starting number 8.
61: Franco Mostert
Age: 31
Test caps: 49
Nation: South Africa
Club: Honda Heat
Such is the prevalence of flanker-lock hybrids in South Africa that it is starting to become a position in itself, and France Mostert is just one of the many supremely talented stars of the current Springboks side vying for time in either the second or third rows. Mostert is certainly well-travelled in rugby terms, having played professionally in South Africa, England and now Japan, where has is gearing up for a third season in Mie with Honda Heat. The behemoth of a forward has all the big-game temperament needed to be a world-class lock and after featuring throughout the knockout stages of the 2019 World Cup and earning two starts against the British and Irish Lions in 2021, it seems to not matter who the Springboks field in their forward pack, they're going to be just as capable as any other top-level player on the planet.
Players 91-100
Players 81-90
Players 71-80
Comments
Join free and tell us what you really think!
Join Free