'On his deathbed his words were: Get your f***ing arse on the plane because I want to see you playing against Scotland'
None of the 137 players capped in the opening round of this year's Guinness Six Nations had a more emotional story to tell about their participation that weekend than Italy's Dean Budd. There he was lining out against the Scots at Murrayfield on the same Saturday his step-father's funeral was taking place back home in Whangarei. Quite the sacrifice by the New Zealander.
Pete Gleeson wouldn't have wanted anything different, though. Before he passed away in Auckland six days before the February 2 match in Edinburgh, he told his 32-year-old step-son in no uncertain terms that he was playing for the Italians. There was no missing the match.
"Pete is my step-dad, he was there as my second dad since I was 15. He was there when I came away and played for New Zealand under-19s in South Africa, and every trip he could be on he was there to support me. That was one of the reasons why I came back," explained the still-emotional Budd about his unusual build-up to the 2019 championship opener.
"On his deathbed his words were: 'Get your f***ing arse on the plane because I want to see you out there playing against Scotland.' He was having none of it [feeling sorry]. He wanted me out there playing rugby. It was the hardest promise I had to keep for him."
Budd inspiringly kept it, shrugging off the jet-lag that had him awake at 3am for training and then battling his emotions to allow him play 51 minutes of the match Italy lost 33-20. "There was black armbands and more. Our team kit guys put his name on the jersey as well, which was pretty symbolic. It was a massive tribute for him. I wish we could have done more (with the result), but to make it through that game was huge."
(Continue reading below…)
Budd can't thank Conor O'Shea enough for his support in getting through his ordeal. The Italian boss had suffered his own recent bereavement as his father Jerome, an All-Ireland title-winning Gaelic footballer with Kerry, passed away in early December.
That raw experience meant the coach knew exactly what his player was going through and he reacted accordingly, giving Budd full permission to get back to New Zealand and say his goodbyes to Pete, whose father Jack had coached the All Blacks on their 1978 grand slam tour of Britain and Ireland.
"I can't speak highly enough of Conor. To know what he has gone through and then to be able to help me through the last few weeks, he has just been amazing for me. It has certainly been the hardest period of my life as a rugby player playing at the highest level.
As a mark of respect to the memory of Pete Gleeson, @deanbuddd's father who passed away last week in New Zealand, #Italrugby will be wearing a black armband today in their @SixNationsRugby debut #SCOvITA

Pete was son of Jack Gleeson, a legendary @AllBlacks coach#respect pic.twitter.com/tptTm2OHqk

— Andrea Cimbrico (@acimbrico) February 2, 2019
"Walking into a changing room, tears running down my eyes knowing that the funeral of my step-dad was going on back home, it was a pretty tough time and the last few weeks have been a real, real struggle for me.
"With Conor, we have pretty regular chats about it. Going through the same thing, it has been really good for us both to be able to sit down and reflect off each other and be sounding boards. It has really helped me through this time.
"I owe a big thank you to Conor. I literally went back to New Zealand just before the Italy camp at the start of the Six Nations because I knew things weren't good back home. He gave me the full go-ahead to go back home and stay home if I want to, stay as long I needed to. He said: 'They are your family and family is priority. Things are bigger than rugby. It's just a game at the end of the day.' His support was immense. Super thanks for that."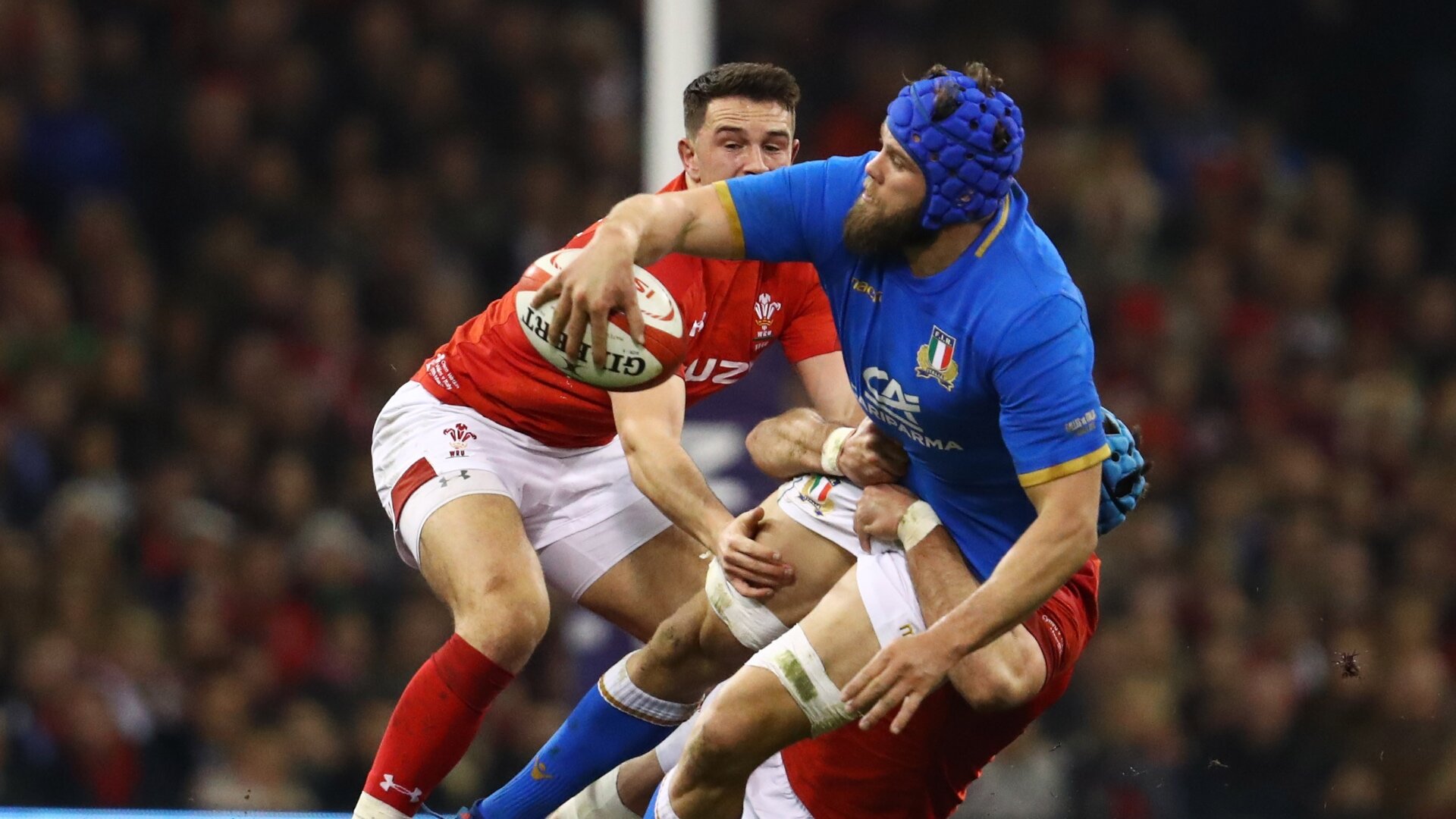 It was 2012, long before O'Shea took the reins four years later, when the Whangarei-born Budd first pitched up at Treviso and began the journey that has now earned him 18 Test caps for his adopted country. "I was in Japan [Chiba-based Green Rockets] and played at the time with Francois Louw who plays for South Africa. I just said: 'Listen, I'm not enjoying my time here. Where is somewhere cool I can go?' He told me Treviso was one of the best places he played at. I said: 'Well, get me there then.'
"He made a few calls and it was a pretty simple process in the end. It's about who you know, not what you know. He got me in touch with Franco Smith, who was the Benetton coach at the time and the rest is history. I never came to try and play international rugby at all. But after the first year it got a little bit closer, and after the second year it kind of became a thought process.
"It was a bit of an adjust from New Zealand rugby which was a lot more open and free-flowing compared to here [Treviso] where our only role in the forwards was to scrum and then win a lineout and drive it and hope to win a penalty and then box-kick it and chase. It was a bit of a smack in the face to the rugby I used to be playing, but we have slowly evolved our game here."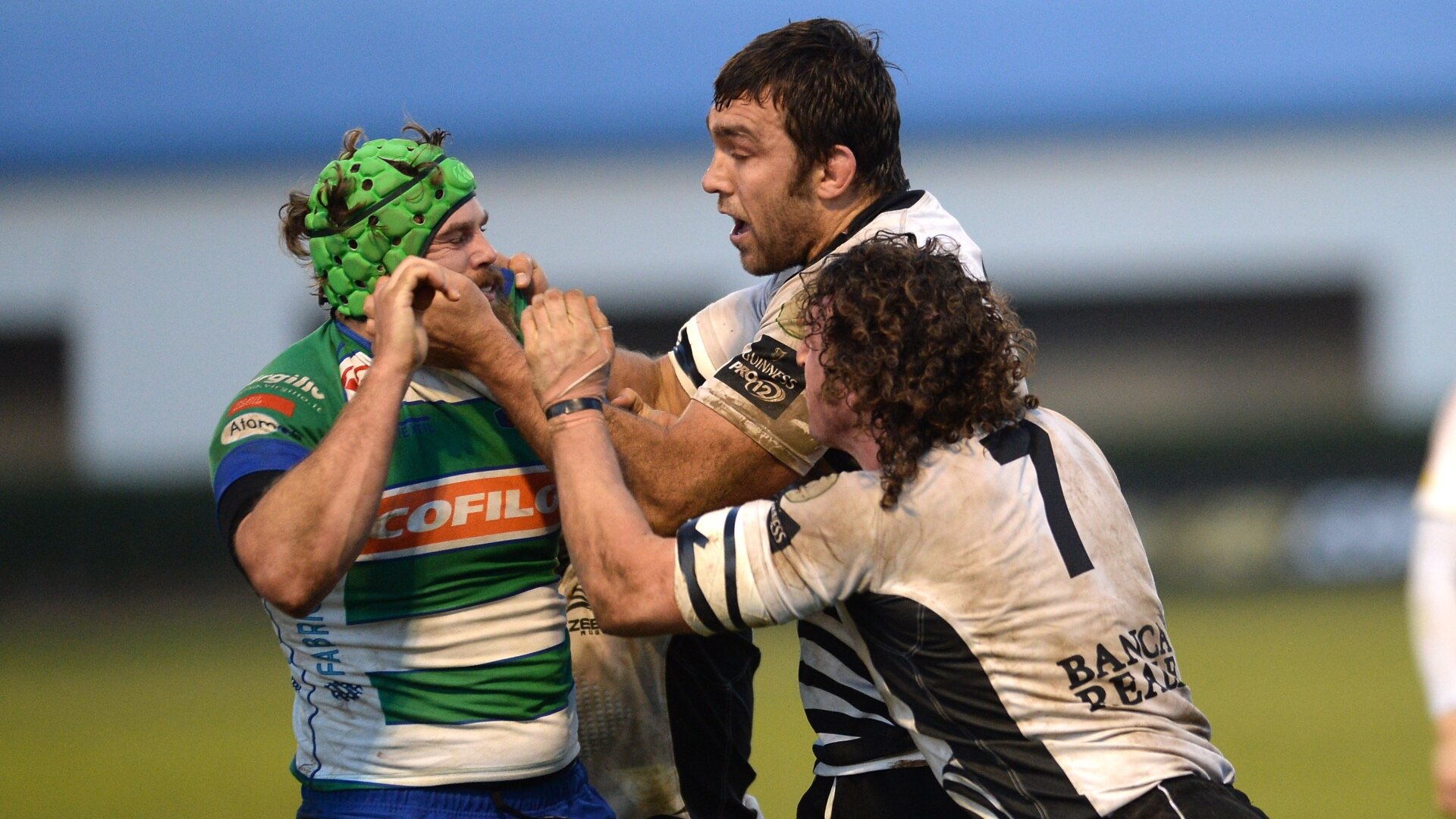 Budd has only been a winner in three of his 18 Test appearances for a country that has lost its last 19 Six Nations matches. That losing streak, which includes losses this month against Scotland and Wales, has ignited a debate about whether they should be automatically allowed to participate in future championships, but the second row has no time for the critics, insisting Italy will come good in the long run.
"Things ebb and flow in the world of sport and Italy is still in a rebuilding stage, but we believe 100 per cent we deserve to be in. It's not for players to enter into the political side of it at all, but we have been competitive and shown certainly there hasn't been any easy games.
"Talking to the Wales and Scotland players after, I hope they are not just giving us a nice pat on the back and saying it was hard out there. It genuinely seems to have been competitive games and a bounce of the ball or a little bit more accuracy from us and we certainly could be changing the result.
"You clearly saw two incomplete performances, but we saw an ability to be very effective on attack when we hold the ball. Having possession is clearly why we have lost, but we can take a lot of hope out of the attack we managed to put together and some of the tries we managed to score.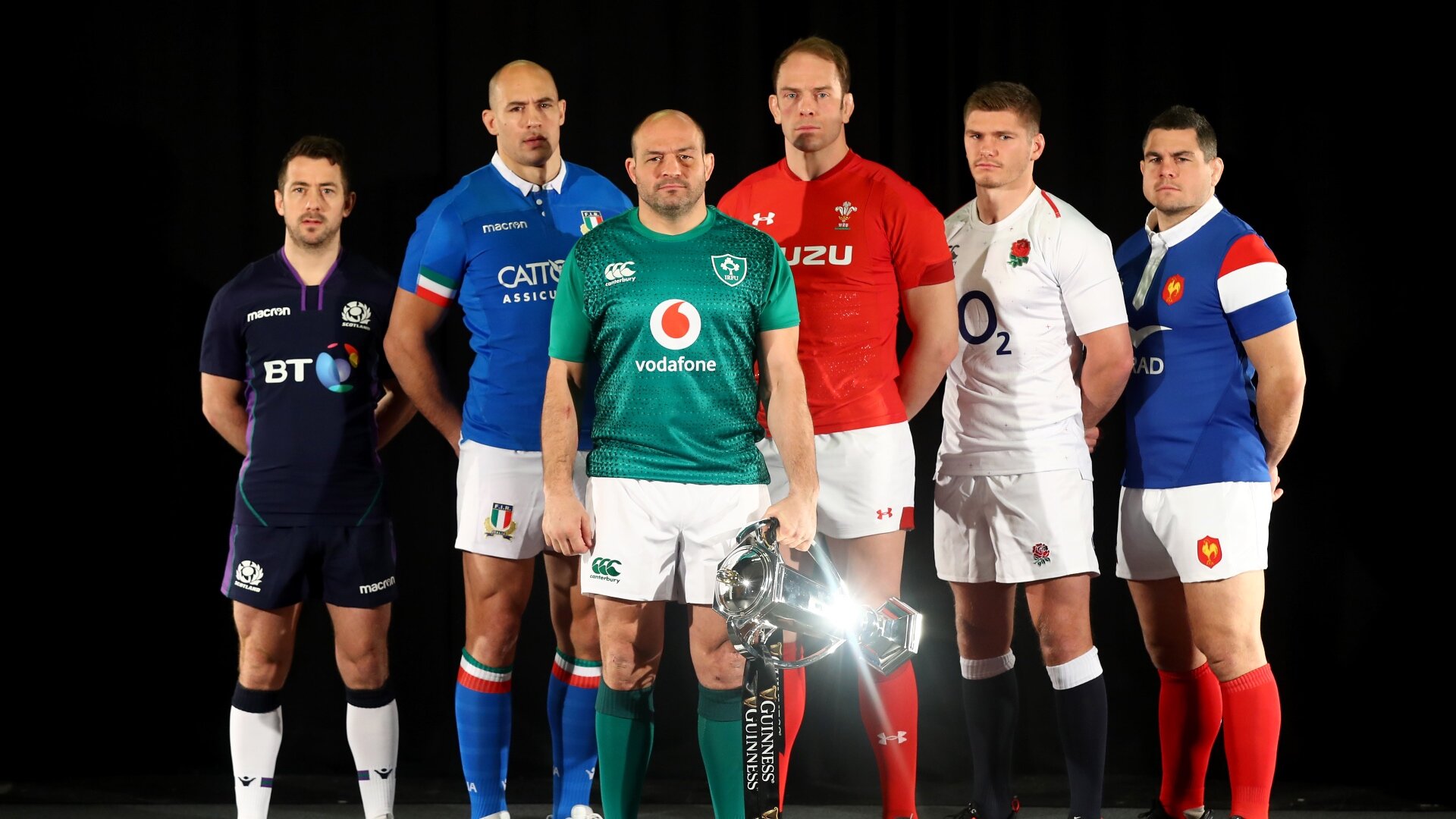 "We have grown an absolute s***-load in attack. There is structure there, there is clear processes, there is very clear zones we want to get to and exploit. We have got a lot better idea of what we want to do in attack. It's just now making sure we exit out of our own zone well and hold onto the ball in their zone."
O'Shea's future beyond the World Cup in Japan is uncertain amid rumours that the Italian federation have sounded out potential coaching successors due to the Azzurri's run of losses. But Budd believes the spadework done in recent years under O'Shea is a solid foundation for the next generation.
"Conor's goal has always been the World Cup and it's also ours. We're trying to change the future of Italian rugby and that's our goal. Obviously, that comes with winning but wins are a lot harder to come by when other countries are accelerating a lot faster than we are.
"We're doing our best to put the right things in place for the whole of Italy rugby and hopefully the results come from that. That is the kind of dream you should have. When Conor was speaking to me as a 30-year-old when I came into the team, he was saying: 'Listen, you're probably never going to see the benefits of what we are trying to do here, but we're trying to build an Italy for a young generation that can pick up the reins and be able to play rugby without the pressure of being told you are not good enough every week by media and fans and that they shouldn't be in the Six Nations.'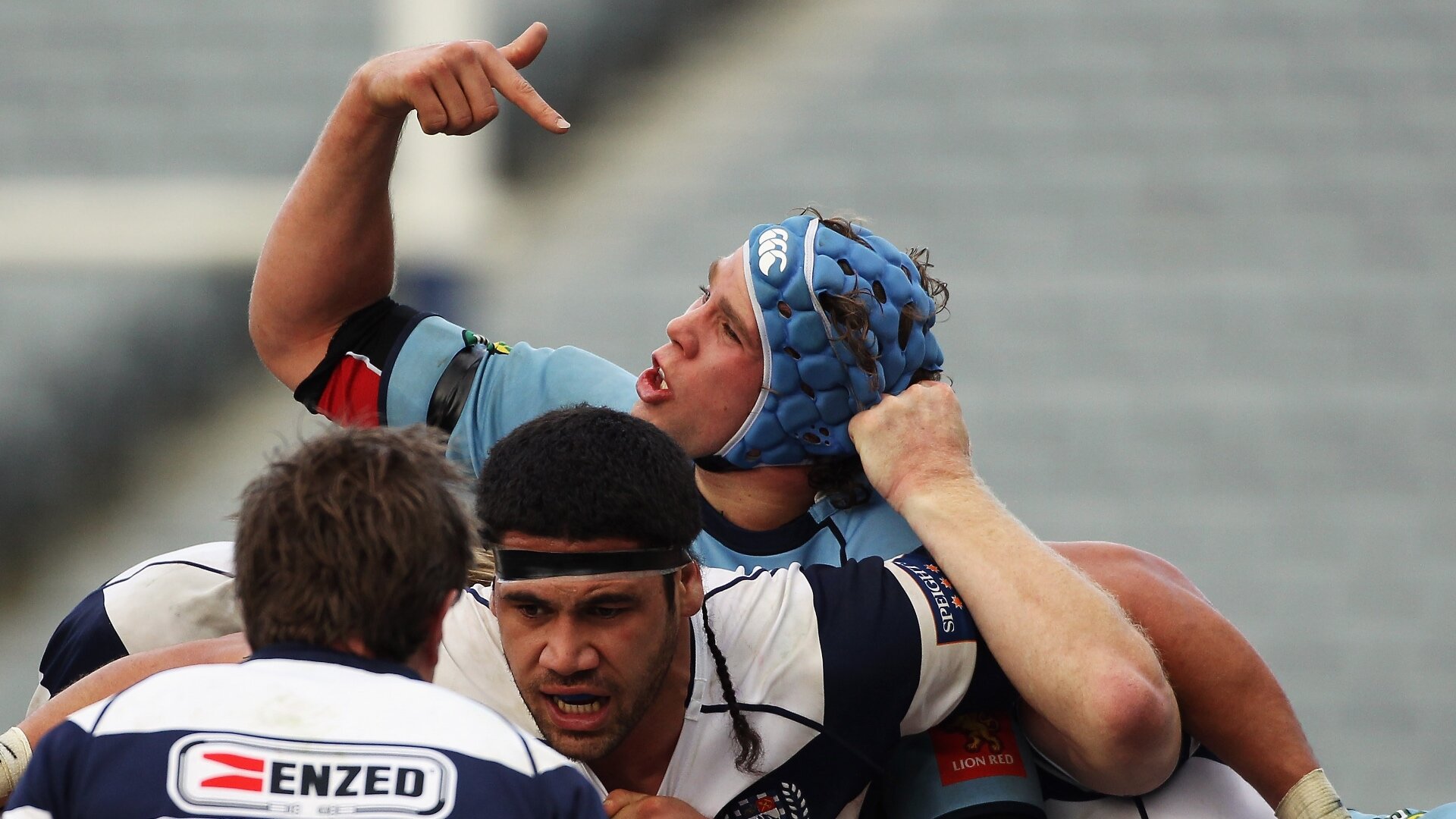 "We're trying to create a positive environment for the young guys coming through. Conor is great for us with his enthusiasm and positivity. Life would be a little bit harder if you come into a meeting on Monday after losing week in week out and get told you are all s***. That is not going to help you be any better, is it?
"Conor has got quite a good balance of positivity with us and putting the foot down when there is real change needed to be made… we're certainly getting closer (to winning), but there is certainly going to be a harder opposition in front of us as well," he continued, looking ahead to Sunday's round three clash with Ireland.
"It would be probably one of the biggest moments of my career if we could nab a Six Nations win. It would mean so much to us as a whole group. It's something we have been striving for. I was reading somewhere it's 19 losses in a row we have had so to get that monkey off our shoulder would be a huge relief and a massive confidence boost that we do have the ability to go out there and compete against the top nations."
RugbyPass+ Membership
Join RugbyPass+ now and be a part of the conversation with all-new commenting!
JOIN NOW