'Nah, that's not him, this is not our guy. This guy is small and fat'
Loni Uhila's mighty knees trembled as he walked through the door of his family home and came face to face with the father who had abandoned him over 25 years ago.
The "Tongan Bear" had not set foot on his island archipelago in more than a decade when he made that tearful pilgrimage last June. He had not been back to the tiny village of Alakifonua where he and his four siblings were raised not just by the incalculable steel of mother Lile, but by the generosity and love of the entire community.
This is the island way.
WATCH: RugbyPass went behind the scenes with the Tonga national team as they prepare for the 2019 World Cup in Japan.
When the huge Clermont prop was a chubby toddler, Mapa, his dad, left for America under the pretence of finding fortune and sending home his wealth. At some point – Uhila cannot remember when – the money stopped, and so did the contact. His father vanished and left the six of them to scrape by with virtually nothing but the clothes on their backs.
"I never hold anything against him for what he did to me and my family," Uhila says. "He is always going to be my dad, regardless of the decisions he made.
"I think he just felt like he didn't need to help us anymore, moved on and lived his own life and forgot about us. I forgive him. Some people might not like it – my two brothers don't want anything to do with him.
"But it doesn't matter what you do to me, I will always forgive you and move on."
The hardship and spirit of island life instilled in Uhila this awesome magnanimity. It shaped the cacophonous, rotund kid into the warm father and gargantuan rugby player he is today.
Lile, a true Tongan colossus, grew crops in the village, but often, there wasn't enough to feed each hungry mouth. Knowing how little they had, Uhila's neighbours would call him over to share their food. If one household had nothing to offer, you could bet your last pa'anga that another would step up. Never did the family go hungry. There was extreme poverty, but there was joy too.
"Life was pretty tough growing up," Uhila says. "I don't know how my mum did it, looking after the five of us. We question it now – how did mum manage to handle it, to get money for us?
"We were raised by the whole village. My mum's family and my dad's family were always giving us food.
"In my neighbourhood, I was loud, I was talking all the time and if I was hungry I'd walk over to the neighbours and I'd get food. One of the neighbours, my mum's cousin, was next door to us, and every night after their dinner they left the food outside their kitchen because she knew I'd be around late at night.
"My mum was growing stuff in the bush like tapioca for us and come tough times she was not even doing that and people in the village were coming to drop in food for us because they knew my mum was single mum and could not provide for us. We never asked; it just got dropped off.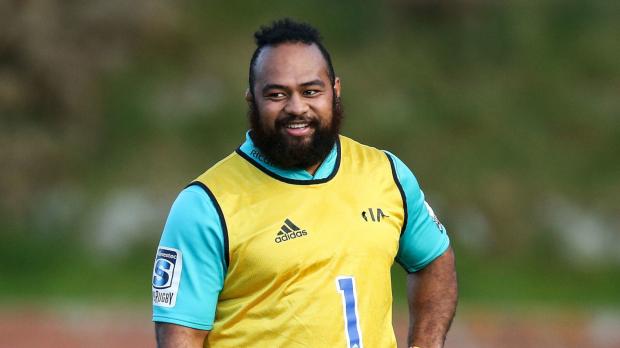 "Tough days I have now are not even close to growing up in the islands. I'm glad I saw the difference, to learn the hard life before I got to where I am today."
Rugby was never high on Uhila's agenda as a boy. He would hitchhike to school with his brother and play a little, but by his own admission, his skill level was subterranean. He was working as a builder when he fell, by an extraordinary stroke of luck, into a scholarship at Auckland's prestigious Sacred Heart College. The offer came his way on the word of a friend, Isileli Vakauta, the hulking prop who became a naturalised Japanese cap and shone at the World Cup.
Some giants have walked the halls of Sacred Heart, among them Sean Fitzpatrick, Greg Davis and the humungous Maka brothers. Nobody there reckoned Uhila, who arrived out of shape and speaking barely a word of English, would ever be mentioned in the same bracket.
"They were expecting Isi to arrive and join the first XV, and he's a big boy," Uhila says. "I show up, and everyone is like, 'nah, that's not him, this is not our guy. This guy is small and fat.'"
He didn't last long. A year later, he packed up his things and drove to Hamilton, where his uncle had found him work picking fruit. Uhila continued to live on a pittance, keeping virtually none of his wages. All but 100 NZ dollars a week was wired back to Lile.
Michael Fatialofa has spoken for the first time publicly about his catastrophic neck injury. https://t.co/RQGHTnz0Z0

— RugbyPass (@RugbyPass) April 1, 2020
"I always wanted to go overseas to do whatever – picking up rubbish, anything – just to help my mum.
"I moved to Hamilton and picked apples, strawberries, blueberries, cut asparagus – any work that was there, I was keen to turn my hand to it. I was mowing lawns for this guy during the day and working as a driver for my friend at night.
"I started playing for Marist, one of the big clubs in Hamilton, and they helped me to apply for my visa."
For four years, Uhila laboured along like this, training in the morning, working 8-5, then training again at night. He met his wife, Amanda, got married and started a family, naming his first son Isileli to honour the kindness of his friend, and famously boxing on the side to earn a morsel or two more. He got his crack at the Mitre 10 Cup with Waikato, where the great former All Blacks prop Carl Hoeft taught him how to scrum like a demon, gave him the famous bear moniker and a set-piece snarl that matched his rambunctious open-prairie flourishes.
The trouble was, he kept getting injured. Eventually, he told Amanda he was done. One last season, and if there was no progression, he'd call it a day, and go back to club-land. Then, the phone rang. "A few games into that 2015 season, the Hurricanes called me. At first, I thought one of the boys prank-called me, so I hung up on the Hurricanes manager.
Talk about beating the odds…https://t.co/U5zzVah06O

— RugbyPass (@RugbyPass) April 1, 2020
"He rang back and said, 'do you want to speak to Chris Boyd?' At the time, I didn't know who Chris Boyd was. I never really followed the Hurricanes or Super Rugby, I only watched a few games here and there, guys like Malakai Fekitoa who I went to school with back in Tonga."
This was a golden ticket, plunging the Tongan Bear into a jungle of beasts. Boyd spied what he could deliver and unshackled him. From an unknown journeyman with a Mr T haircut, he became a darling of the Hurricanes support, and a pillar of the mesmeric team that swaggered all the way to the title.
"I went into that 2016 season knowing I was the last option for them," Uhila says. "I never started a game until the quarter-final, but I never moaned about being on the bench every time. I would go and see Boydy to see what I was going to work on this week. I wanted to help the guys who were playing, I did the non-players' fitness and just got it done.
"Boydy saw in me what I didn't even see in myself. He gave me the licence to do what you want to do – if you want to tap-and-go, if you want to chip-kick, go for it, I don't want to coach that out of you.
Would you bet against him? #Lions2021https://t.co/LigUWYuiui

— RugbyPass (@RugbyPass) April 1, 2020
"Through all the hard work in pre-season and all the grinding through the season, to win it at the end, and start in the final, was pretty special. Going into it, I didn't even know if I would play a game."
Life in France, where Uhila has played for Clermont since late 2017, has brought more challenges. In his first game for the club, he broke his arm and then immediately melted Lionel Beauxis, earning a red card and a ban. He has to jump internally between French, English and Tongan to grasp what is being said and make himself understood.
The lavishness of the Top 14 is in a different stratosphere to Alakifonua and Uhila never forgets that. His contract is up in the summer and with the Covid19 pandemic laying waste to the season, he has no idea what the future holds.
"Contract-wise we have nowhere to go," he says. "It is scary alright, but I never dreamed to become a professional rugby player. I worked a full-time job for seven years before I became professional so to come back to New Zealand and work is not a big deal.
"If I finished today, I'd be alright to go back and work tomorrow. It wouldn't be a shock to the system, just a shock to the bank account at the end of the month.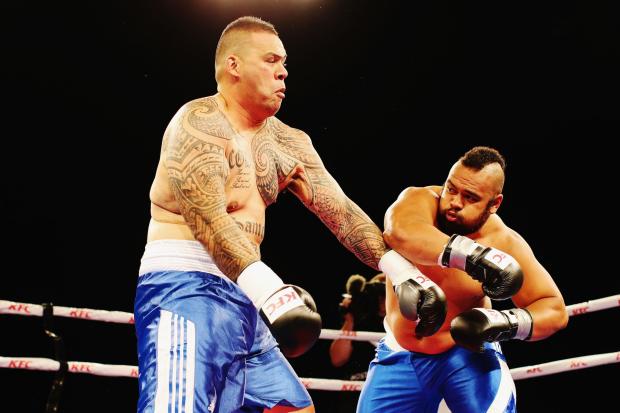 "Some of the boys have never had a job in their lives. They don't know what real life, a normal income, is really like. They have never really lived a normal life, working 8-5, you know what I mean?
"I didn't get into Super Rugby until I was 27 – late. The bank account will be different at the end of the month, but you have more stuff to be grateful for."
Incredibly, Mapa and Lile have reconciled and are living together once more. Their crops are plentiful and their bank balances handsome – their boy makes sure of that.
"I bought my mum and dad two tractors just to get them daily income for the family," Uhila says. "They have done pretty well; I don't have to send them much money anymore. It's nice to know they've got meat and food on the table every day. My nephew and nieces are home now, my sister's kids, and I know they are not hungry, not going through what we did growing up."
Wherever he goes, Uhila shouts about his village and its people to anyone who will listen. He is fiercely proud of Alakifonua, and that extraordinary island community ought to be very proud of him too.
Comments
Join free and tell us what you really think!
Join Free