'I stood up and was struggling to breathe... it was very scary' - Cornell du Preez on the moment he accidentally felt full force of Joe Launchbury
Initially, Cornell du Preez says, there was no pain – only fear. He got to his feet wheezing, the air catching in his throat and his mind whirring with anxiety as he tried to process what the hell was happening.
"I stood up and I was struggling to breathe, so I was panicking a bit. I tried to breathe and it felt like nothing came through. It was very scary," Du Preez says.
"You don't want to panic because you know if you panic it makes things worse. I was just trying to find the doctor, so I ran to the sideline, got him, was trying to explain what happened but I had no voice.
"He took me inside and I got an adrenaline shot because it takes the swelling away, helps open up everything. After five minutes I was starting to calm down, it was a lot easier breathing, and they had me on oxygen."
Little breath, no voice, adrenaline shots – and yet Du Preez tells this story like he's talking about taking the dog for a walk or popping out for milk. He handled so deeply traumatic an ordeal with an awesome focus.
(Continue reading below…)

The damage was done a few minutes into the hulking South African's Worcester Warriors debut. He had thundered into contact, been tackled low, then, in a completely accidental collision, the knee of Wasps lock Joe Launchbury had mashed his throat.
The upshot? A fractured larynx. Four weeks of enforced silence, his breathing assisted by a hole cut at the front of his throat called a tracheostomy. Nearly six weeks where his sustenance was delivered by a tube running from his nose to his stomach. He was opened up so many times he has almost lost count.
"They took me to hospital and I was up all night. By seven o'clock the next morning, my oxygen levels had dropped quite a bit. They had to put in a tracheostomy just in case to help me breathe because the swelling was getting too much. I was basically out for two days and when I woke up again I had this thing on my neck – that was it," he says.
"They told me my left vocal cord was paralysed and I wouldn't be able to speak for four weeks because they had to put a stent in my neck so the cartilage in my throat could grow around it. That same night, they realised I had – I'm not sure what it's called – air under my skin, like a bubbly, crackling sound over my neck and my face started swelling up as well. They opened me back up again and put a drain on the side of my throat so the air could leak out. I had that for a couple of days.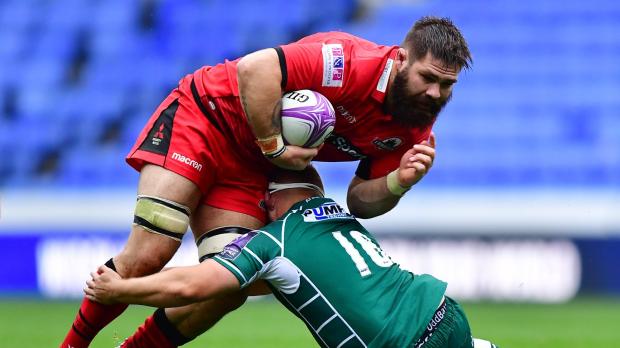 "Everything was blocked off and had to go through that little hole in my neck with the tracheostomy. I had to write everything down if I had questions. I had no food or drink – I was just on a nasogastric feed through my nose, because my throat was blocked up to recover.
"After they took the stent out, I could start whispering again. It was frustrating because people can't understand what you're trying to say just by reading your lips but at that time I was just happy to be able to breathe."
Rugby pales into insignificance when Du Preez talks of being happy to inhale and eat unaided, to be able to talk in more than a whisper, but how dearly he yearns to get back out there again.
A few days short of his 28th birthday, this is his second hideous injury. The first came at Edinburgh over four years ago, when a broken ankle left his foot dangling at a ghastly angle at the bottom of a ruck. A supporter happened to capture the suffering on film – the distress, the agony, the awful, grotesque aesthetics of the thing.
Haven't been online in a while! Just gone through all my messages and the support received has been unreal. Thank you! I really do appreciate it?

— Cornell du Preez (@cornell_du) October 2, 2018
Medically, Du Preez says, there is no reason for him to give up. But what about psychologically? How much of a battering does your confidence take when you have lain on the pitch with your foot hanging off and walked from the field gasping for breath through an airway that is rapidly constricting?
"I love the game; I feel there's still so much to play for. I'll go as long as my body keeps up, which is still is. I'm far from done," he says.
"It's a terrifying thing to go through but I feel like mentally I'm so much stronger than I was before. You have so much time on your own that you get to know yourself a lot better. Sometimes you go through phases where you get into a slump but you have to appreciate every day you've got, you've got the opportunity to go do stuff. Even when I was in hospital, there were so many sick people basically on their death beds, which puts into perspective how short life is.
"They took all the scans they did to a doctor in London who is one of the best throat specialists in the UK, and he said it'd be same robustness as it was before, it's healed very well, so things are looking good.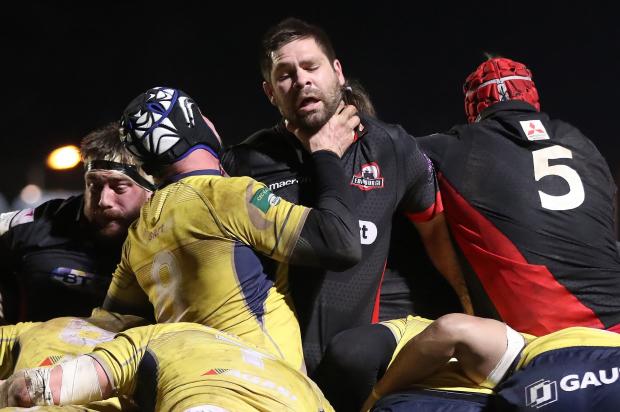 "It'd be much easier for them to say, nah, I don't think you should do it. For them to actually say you're good to go gives you a lot of confidence. I've done contact last week and today and everything felt fine, I didn't even think about it, to be honest."
For a time, Du Preez was Edinburgh's back-row fulcrum, the dynamic ball-carrier and dextrous off-loader who got them line breaks and gave them stardust. He recovered impressively fast from that ankle injury, got himself back playing by the end of the season, and memorably felled Jonny May at full gallop with an outrageous tap-tackle, but the damage had changed him.
He had put on weight. He was more sluggish, more of a lumberer, his touches more fleeting and his influence on games waning. His ankle was still aching and he couldn't do the extra running sessions he wanted – and needed – to shift the beef.
"I picked up a lot of weight after [the ankle injury] because I had to get managed with running sessions. It was so sore for a long while that even if I tried to get extra sessions in, I just couldn't do it," he says. "But the last year-and-a-half I've had no pain in my ankle, I don't miss running sessions anymore, I feel like I'm in such better shape now just because I'm able to run without pain.
"My natural game is to be more of a link player, I wouldn't class myself as a six or an eight, I like to mix with the backs and be a link between forwards and backs.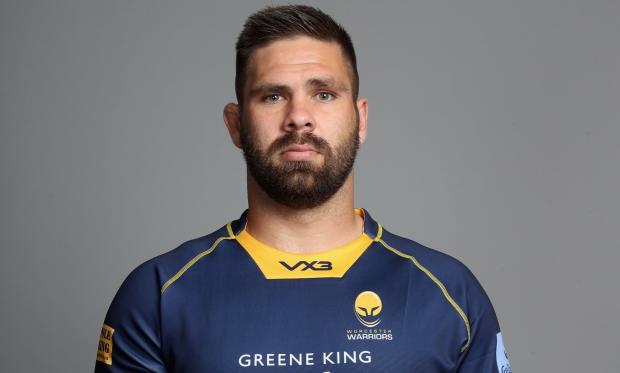 "When I had my neck injury, I went down to like 94kg when I was in hospital. I lost a lot of weight. When I started training, I picked it all up again, but my fighting weight is around 107kg, and I feel I'm at my most explosive and can move around – you don't end up losing power, but that extra weight makes you more lethargic and that's something I don't want."
While waiting for his throat to heal, Du Preez has done a mountain of conditioning work to keep that extra poundage away. The road ahead is long. He has so much he still wants to accomplish in the game. Keeping Worcester in the Premiership is one goal.
Delivering a barnstorming next season for Alan Solomons, the wily director of rugby who has taken him from Port Elizabeth to Edinburgh and now Sixways, is another. The pinnacle is getting back in the mix with Scotland, for whom he qualified through residency in 2016 and has a ton of unfinished business.
Du Preez has six caps, each arriving during his heftier phase. The most recent came 13 months ago, the mortifying Six Nations curtain-raiser in Cardiff. Opposite him, Ross Moriarty was an imperious force at number eight while Du Preez laboured to get himself into the fight. He carried the can for the 34-7 walloping more than most – Gregor Townsend jettisoned him to the wilderness for the rest of the championship and there he has remained.
"I didn't get a look-in after that. I accepted it; I should have played myself into the game more. The weird thing was, the more I tried to get into the game, the more I was missing out on stuff, getting into the wrong positions. The harder I tried, the worse it got," he says.
"It was a bad day for everyone but a couple of individuals got the blame for it. You have to take it sometimes – it's just how it is, you get those off-days.
"I feel like I have a lot of unsettled scores, especially in Scotland. Whenever I've played I've not been at my best, might not have been in the best shape I could have been, but I've had the opportunity now to get into very good shape because I've just been running for months now.
"I would love to get an opportunity to set that right. You want to set things straight and prove to the coaches and to the people the type of player you can be."
Comments
Join free and tell us what you really think!
Join Free