Barclay: 'What I will say is that Finn is a strong character and a big character in camp'
It's a simple, unavoidable fact – failure to deliver in elite sport is unacceptable. Not hitting the expectations you set for yourself, and those set unto you by the public, has the capacity to undo a player and a coach.
If anything, rugby is beginning to follow football in its short-term outlook. As in football, if you don't perform, the buck stops with the coach. It's a sad thing too. If the players don't deliver, the coach gets the stick and it is he who could lose his job.
Scotland failed to deliver at the last Six Nations and we certainly failed at the World Cup – Gregor Townsend and the team will be under more pressure this year because of how we played.
It will be annoying for them that the build-up to a huge game against Ireland has been overshadowed by Finn Russell leaving the camp. The players in particular will just want to park his high-profile exit and get on with the game. As the days have passed, I have grown tired of the speculation. We know very little, if anything, of the content and tone of the conversations between Finn, his team-mates and coaches, and by speaking about them more we're merely adding to the rumour.
Continue reading below…
WATCH: In the latest episode of Don't Mess With Jim, Jim Hamilton chooses his all-time Six Nations XV that he played against.
People are also keen to speculate on the relationship between Gregor and Finn. Discussions that were had in the changing room at half-time (and latterly in the press conference where Finn spoke of an "argument" between the two) at Twickenham last year are now being reanalysed and extra gravity given to their words. What I will say is that Finn is a strong character and a big character in camp, as all world-class 10s need to be. As he's grown up, he has had more of an opinion, but I haven't seen any arguments between him and Gregor. He's the guy that ultimately calls the shots and it's important for him to have a say.
He is actually surprisingly quiet in and about camp. Everyone sees this bubbly, confident bloke, but not the hours of analysis he does or the time he spends trying to learn his craft and take his game to the next level. He's a really good guy who gets on with everyone and he's definitely matured over the past 18 months, realising it was his job to drive the team, especially with Greig Laidlaw retiring.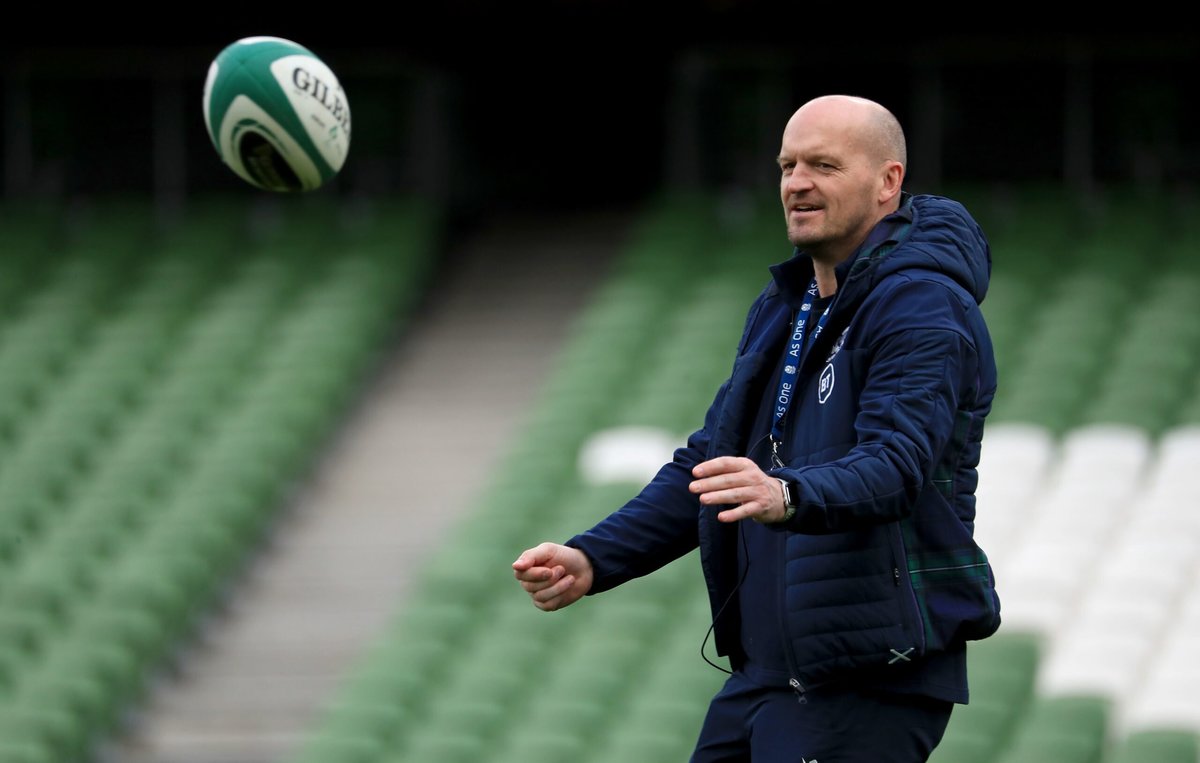 Now that I'm looking at the incident as a Scotland supporter, I just wish it hadn't happened. I wish Gregor had both Finn and Adam Hastings to pick from. The status quo is not great for anyone.
Scotland are missing a world-class player, but I don't think Finn's exit will have disrupted preparations too much. Adam will have been running at 10 for two weeks in training and is 100% ready to step up – he's in the form of his career.
Onto the game itself, and if you're playing in the Ireland back-row, you'll be going out there to savage him. Everyone wants to bring line speed, especially on play-makers, and I wouldn't be surprised if they bring extreme line speed on Adam. But in Adam's preparations, I'm sure he'll be thinking about that, about ways Scotland can use that to their advantage and use it to create space and opportunities. He'll be under pressure – we haven't won in Dublin in 10 years and our away record is not good – but these young kids are not weighed down by this baggage.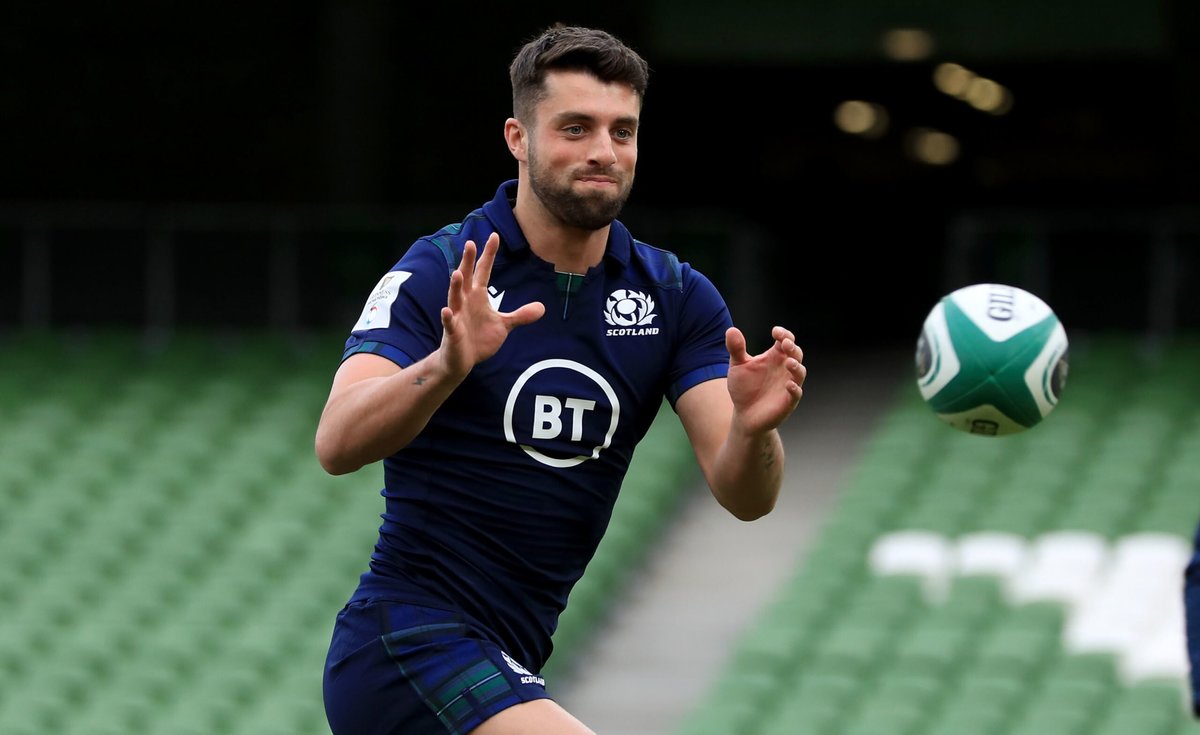 If I was captain, I wouldn't say a lot to him. I would probably speak to him about the control he needs to illustrate. He's the man in charge; he needs to boss the team.
Especially away from home, you've got to give yourself a chance by being in the right areas of the pitch. I always say to my 10, 'let us play in the right areas and we'll be in a position to win the game'.
The big difference between international and club rugby is that international rugby is a lot less forgiving. That's the one thing that takes time to learn, knowing the ebbs and flows of the game, knowing when to kick and when to play. But you don't want, or need, to bombard these guys with information… after all, what does a 33-year-old flanker know about playing stand-off?!
I was delighted when I heard Stuart Hogg had been named captain and even more delighted he asked for it – that's a sign of maturity – although maybe he had a clause in his Nike contract that gets him more money for being skipper! Nah, that's just the cynic in me. Captaining your country is the ultimate privilege, but with that privilege come responsibility and added pressure.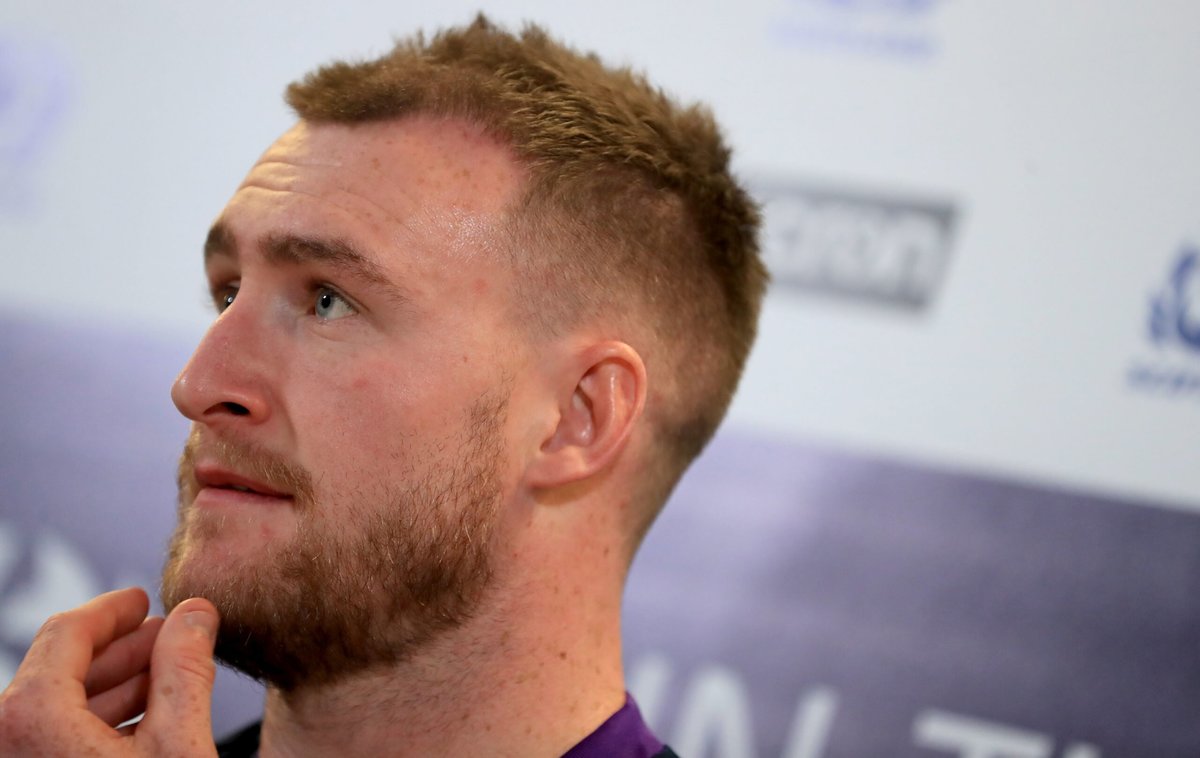 Hoggy has matured a lot and he's very vocal about how he wants to play. It's sometimes comforting to have previous captains beside you, a comfort blanket of sorts. But you can almost conform, without realising, to that dominant dynamic of copying what they did. It's great for him that he's got a new squad, some new coaches and he can do things his own way. He'll have a real fresh idea about how he wants to lead this new generation of Scotland players.
One of the hardest things I found as a leader was having the courage and conviction in your own thoughts and speaking them. When you were the guy who spoke about things and they didn't materialise in games, you could sometimes end up feeling like a hypocrite. It's impostor syndrome. I felt that burden more. I've seen a definite shift in him, in his ability to speak up and speak well and be confident in his own beliefs in the game.
It is a new Scotland team and it'll be interesting to see if they play like one. I don't think you'll see big changes in style – you can't throw the baby out with the bathwater – but you will see subtle differences. Defensively, we've got to do much better. That is the number one for me. I believe the team will score tries, but they have to defend much more effectively.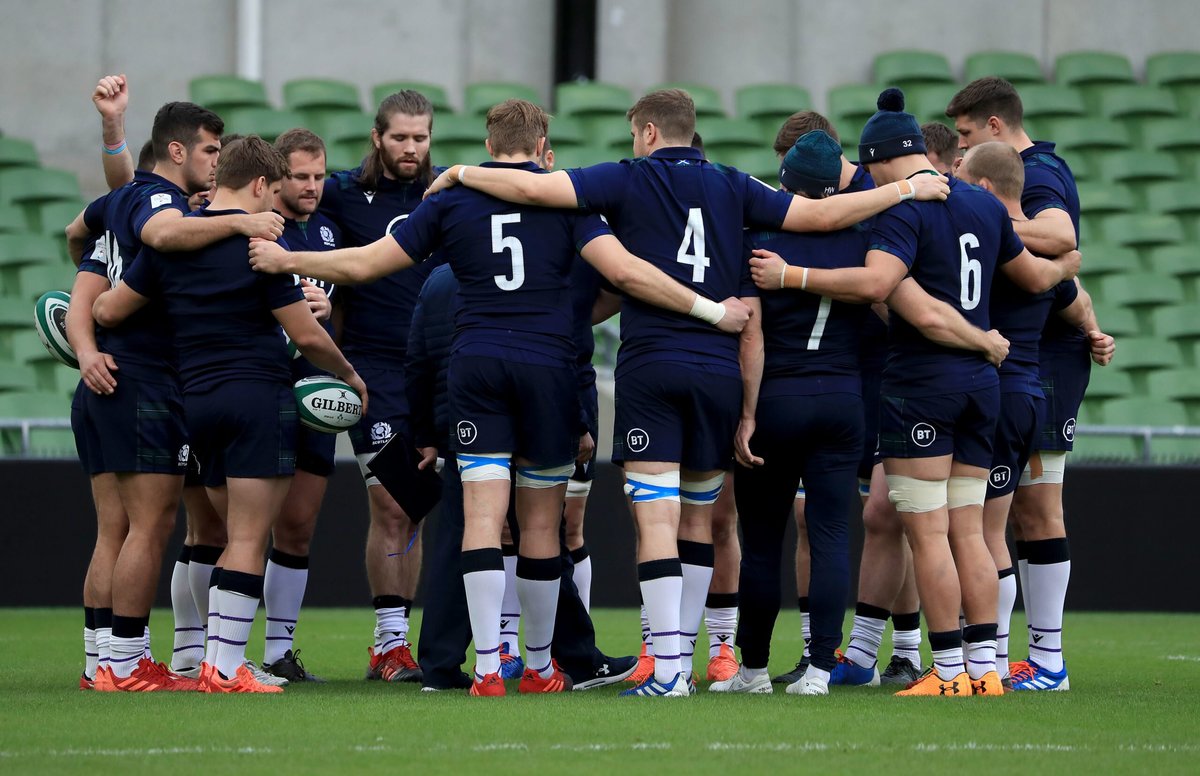 During the World Cup, we shipped 27 points to Ireland and 28 points to Japan. There were just too many one-on-one errors, system errors, technical errors. We weren't at the races defensively. That's on the players, not on Matt Taylor, who has gone back to Australia after nearly eight years coaching in Scotland. He's a fantastic defence coach and a really good man, and I felt bad for him because the defence reflected on him. The stuff he did was great but we didn't deliver it on the pitch.
I don't have fantastic memories of playing Ireland. In nine Tests, I've been on the winning side twice. Under Joe Schmidt, they played a very structured game, route one, absolutely flew into you, and as a forward you expected to make nearly 30 tackles. They wore you down and wore you down and wore you down.
You've got to be prepared to meet them in that uncomfortable space on the gain line and knock them back from start to finish. Knowing that it's coming and actually dealing with it are two very different things. When they get going forward, they are very, very difficult to stop. They are just exhausting games to play in.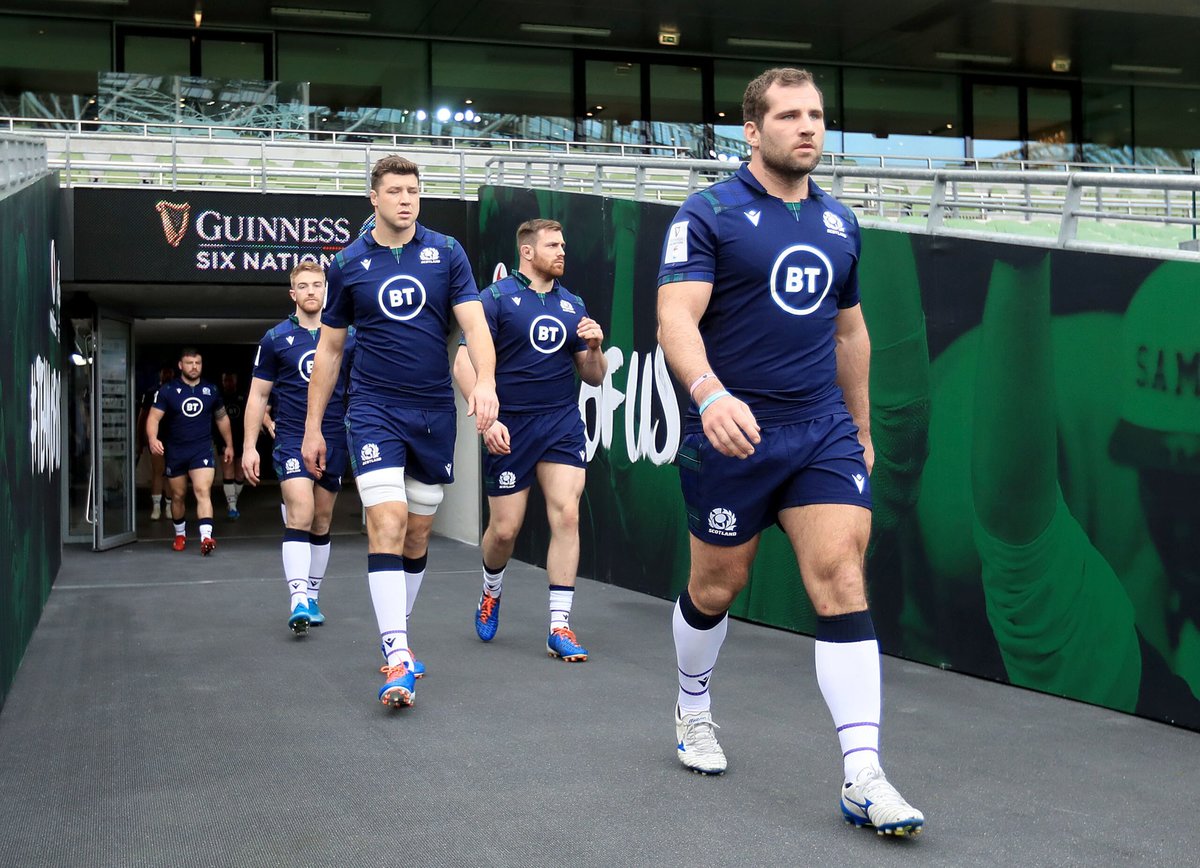 I can't even remember the score from the World Cup defeat [it was 27-3] but we coughed up so much ball. Time after time, we'd get in a good position and then lose possession. We were never in control.
Scotland have to go there and show some sort of control. But you have got to win the collisions against the Irish – that's the main thing.
Ten changes from the team that lost to Japan and were knocked out of the World Cup is a lot – a changing of the guard. Some of us – Greig, Tommy Seymour and I – felt it was time to retire from Test duty, and some fantastic players have come in to stake their claims.
I'm close with my Edinburgh team-mate Rory Sutherland. He has trained so hard after such a dreadful time with injury and he's got an opportunity now to start at loose-head. If he gets a bit of game time, he could be a real handful for Ireland.
He bores me daily showing me videos of him bench pressing – I believe he's got his bench up to around 200KG – and frankly, he's a freak. With ball in hand he's exceptionally powerful. But Test match rugby is often about who does the basics to the highest standards; his nuts and bolts are important, he's got to scrum well and do his job well around the park.
Despite the distractions of the previous weeks, I am excited to watch my first game as a Scotland fan since I was a kid. Playing for Scotland was a childhood dream that started with being a supporter. Now I get the opportunity to be that young fan again, watching this new Scotland team. I want to see them evolve, but most importantly, I want to see them win.
Comments
Join RugbyPass+ now and be apart of the conversation with all-new commenting!
Join Now