Back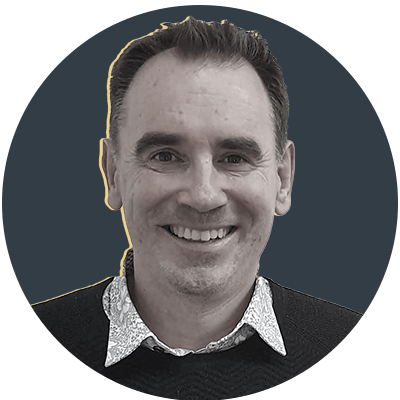 By Owain Jones
Martin Anayi: 'As a rugby fan, I would like it all to be in one place. I can't be the only one.'
The United Rugby Championship has had many carnations, and sponsors in its near two-decade existence. The Celtic League, the Pro12, the Pro14 and now its biggest, shiniest format; the URC. Currently there are 16-teams, from five countries to duke it out to find an eventual winner at the grand final in June. It is a logistical Rubix cube for organisers, but is rapidly gaining credibility.
Where the league, which has for so long trailed the Premiership and Top 14, has been supercharged is by the introduction of South African franchises, boasting World Cup winners and globally recognised stars. In an instant, the league hit the fast lane, finally releasing TV figures and average audiences of 230,000, an uptick of 169% on the previous season.
Where 'chimney stacks' had once been an issue for the fledging league, SuperSport has lit the fuse with one of rugby's most engaged audiences; South Africa.
Even a burgeoning league, with a new title sponsor in BKT –  if you've never heard of them, they manufacture industrial tyres, sponsor IPL cricket teams, La Liga and have an annual turnover of $720m – is not immune to the financial headwinds battering the game in much the same way new Sharks signing Eben Etzebeth grabbed Allan Allalatoa and thrust him backwards at a rate of knots. It has meant the league has had to cast its net wider to attract new sponsors.
The announcing of Qatar Airways as its 'official airline partner', in a – not disputed – multi-million pound three-deal was always going to raise eyebrows. Some will be aghast that rugby has chosen to take investment from an Emirate that has been criticised by UNICEF for its human rights record, particularly when it comes to women's rights, LGBT+ rights and immigrant exploitation, but there is a pragmatism in sport, led by football handing the oil-rich state the World Cup in 2010, and subsequently, boxing, tennis and cricket in the UAE, that they simply cannot afford to hoik their noses skywards at the kind of monies that will keep them solvent.
Martin Anayi, CEO of the URC, is a realist and under no illusions, especially when he looks at the financial chaos in the Premiership, notably over stricken Worcester Warriors, that rugby's vaunted values, can only stretch so far.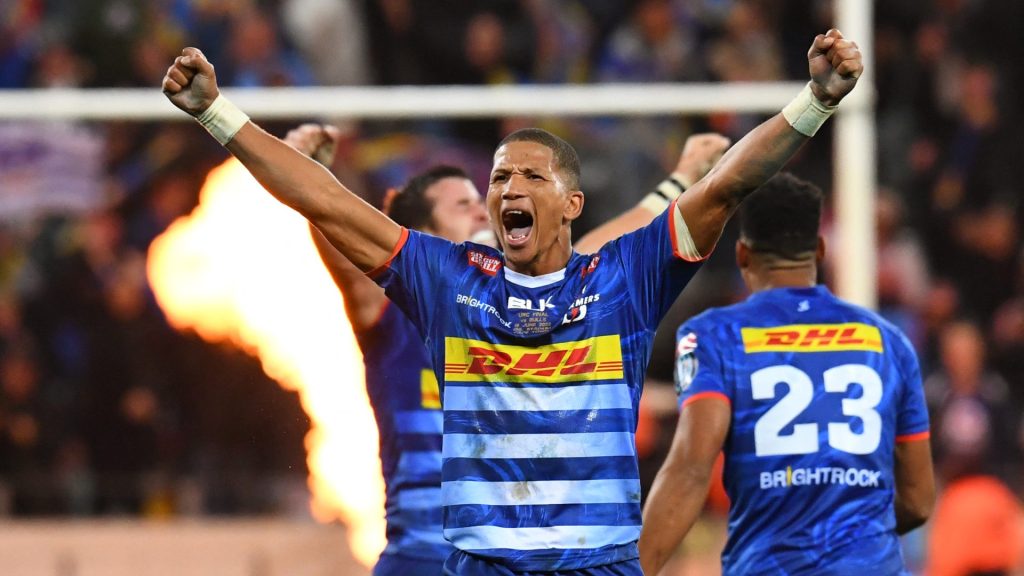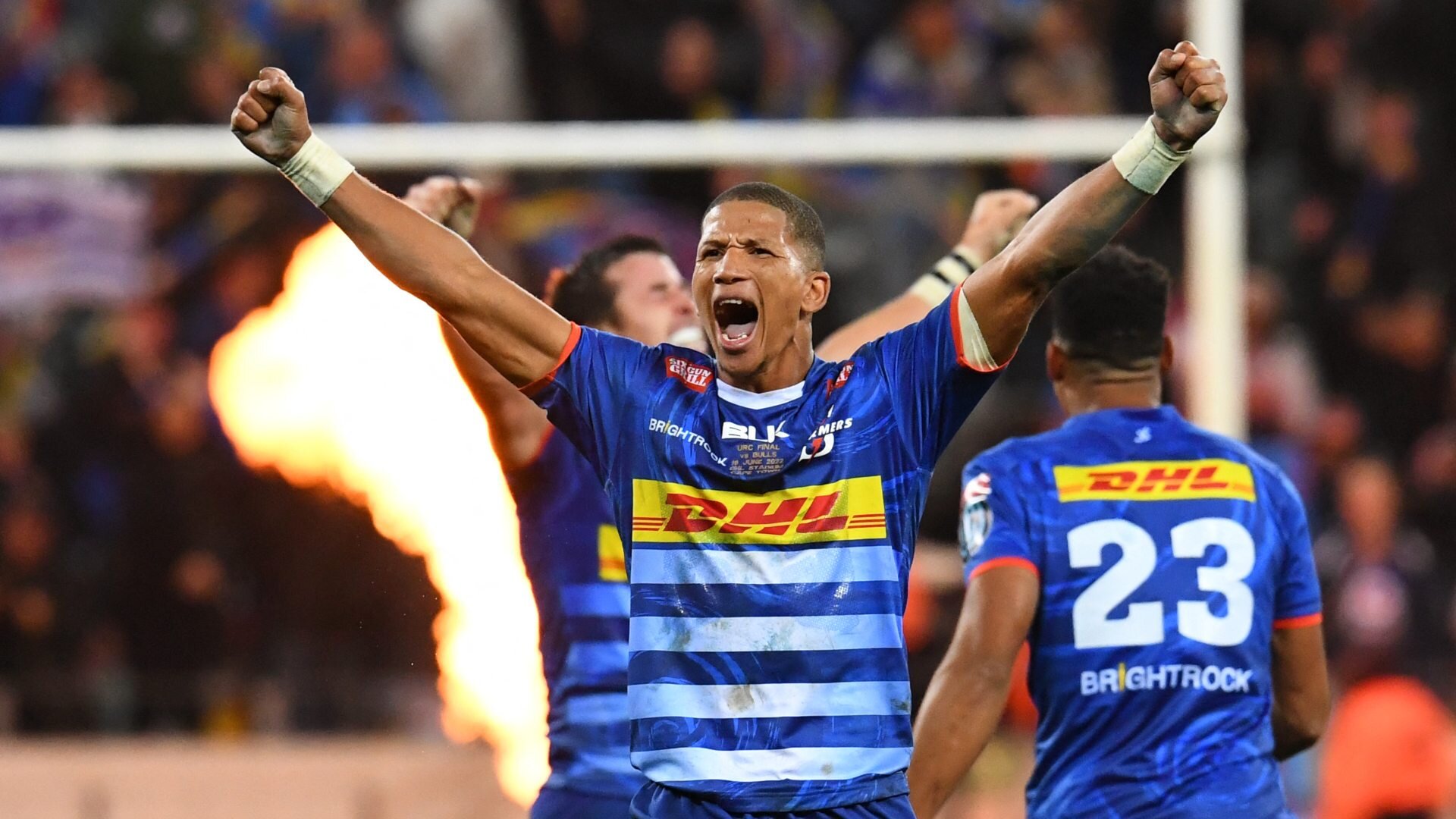 Speaking to RugbyPass+ from Doha, Anayi, who has an Iraqi father and speaks Arabic, is thrilled at the expansion of the URC, and circumspect over rugby's fault lines and moral dilemmas, in a sport that only went professional in 1995.
"For us it's about bringing new revenue into the game. Qatar Airways is a huge sponsor of football, while Formula One and Moto GP events are hosted here. The ecosystem of rugby can't be closed off to opportunities like this because other sports are doing it. It's about trying to introduce new partners into the game globally. They're challenging us to think differently and we're not taking money off one team or competition. BKT is new money and Qatar Airways is in the same bracket as that rugby-wise."
The Qatar Airways partnership is in collaboration with the EPCR, governing body of the Champions Cup, and  SA Rugby. Anayi thinks joint-partnerships, will only increase, as rugby seeks to enlarge its bargaining chips. "We've all been working in silos for too long. The reality is that rugby is still very young in terms of its professionalism and what we're seeing is a major union (SA Rugby) and two competitions coming together."
With the financial scars of the pandemic still raw, the URC feels that the Qatar deal is on one hand practical, and the other, lucrative. "It's not as easy as everybody playing in England and going up and down the motorway. There's a functional element to the deal. Can we get more fan travel, can we get more packages together? Can we make it actually affordable for people to get to South Africa and back again?"
I know this sounds corny but collaboration is king. We're in an office in London together, ourselves, Premiership Rugby, the Six Nations and EPCR. That has to be the way forward, in our minds
With a cost-of-living crisis blowing in for the winter in the UK, it is ambitious to think fans will have deep enough pockets to fly to South Africa via Doha in great numbers, however with English and French teams joining the Champions Cup, hypothetically a Stormers v Saracens game, or Racing 92 v Sharks may suit high-income rugby fans, who want some winter sun in Cape Town or Durban. As an optimist with a longer-term vision, Anayi is hopeful. "I was in Bloemfontein and we had 500 Munster fans and that was playing the Cheetahs, so fans will travel. That was pre-Covid so we need to be very proactive, especially if the English and French teams haven't been down to South Africa."
For those tied to the amateur ideals where money was deemed contrary to Corinthian values, talk of sponsorship deals and partnerships, may never chime with what rugby means to them, but Anayi knows it is now lifeblood of the growing professional game. "I know this sounds corny but collaboration is king. We're in an office in London together, ourselves, Premiership Rugby, the Six Nations and EPCR. That has to be the way forward, in our minds."
While the middle-East has been pinpointed as an area of growth, the golden goose remains America, with the 2031 Rugby World Cup acting as a driver for continued investment. The streaming of EPCR games by FloSports is one such example. "FloSports is a great case study. Rugby is too small in America on its own as one property, so by going together you can create a home for rugby in America, or part of one alongside NBC, who also have some rights. We all want America to be a strong market."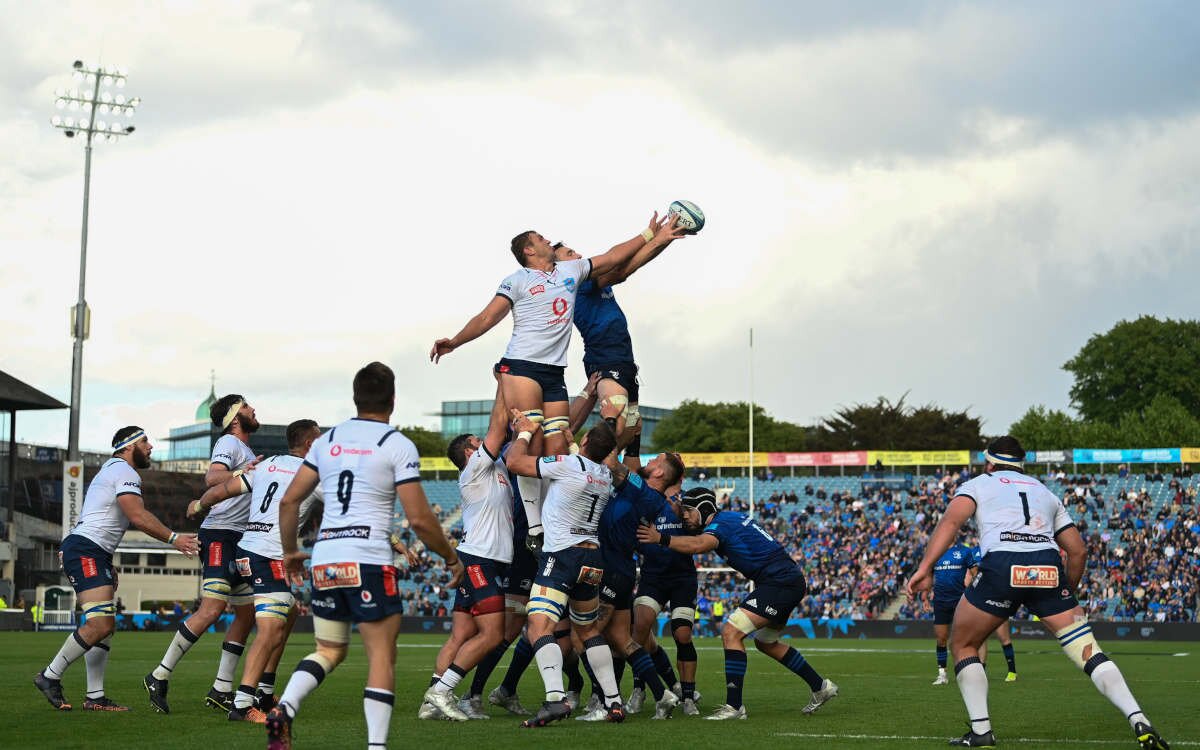 While Qatar and the US, are areas of potential expansion, one of the original grandees of the game is South Africa. When it was announced they would be joining the-then Pro14 in May 2021, when the world was in the throes of a pandemic, and turbulence hit a number of fixtures, did Anayi fear he had struck a bum deal, and has he been vindicated by the influx of investment in the league? "Yeah, I think so. We started on performance. If the game was better and more competitive, if we added more jeopardy into fixtures, if we added depth to the tournament – which we didn't have before – when we just had Irish teams in the final, winning finals – then surely everything else will follow. Surely we'll have more sponsorships, surely there will be better TV deals, surely more people would watch and so far that has proved to be the case."
There were teething problems that couldn't have been foreseen, of course, as Cardiff Rugby, the Scarlets and Munster were stranded in South Africa before Christmas, a Rainbow Cup was skewered and the SA provinces flattered to deceive on the field with some hum-drum results, but as the franchises started to acclimatise, it was their Northern Hemisphere opponents who started to wilt in the heat and altitude of the Rainbow Nation. Perhaps the standout result was Jake White's Bulls outmuscling Leinster, the eight-time League winners, on their own patch at the RDS. Was Anayi surprised how quickly they got up to speed? "I don't think so because I know how serious the Irish teams were taking them and they were the biggest proponents of bringing them in. They want to be challenged. How does Leinster become more successful in the Champions Cup? It's by being tested in the league."
We have a computer game, but it's not played widely. It's not a Madden or a FIFA, it doesn't have an e-sports component to it. So there needs to be a lot of work into that.
One of the criticisms railed at rugby's old guard is that they are not creative thinkers, too afraid to challenge the status quo, and on a regular basis there are growing calls for rugby not to just evolve but have a revolution when it comes to selling itself as an entertainment product. To his credit, Anayi, who is in his mid-forties, with school-age children, is more than aware that rugby needs to appeal to new audiences, in what is a fragmented media landscape. "We are, to an extent, too fragmented. I would say, if there are five broadcasters in the world who can make a real difference to rugby, so shouldn't we all be talking to them at the same time, or at least in a joined-up way saying 'do you want to be the home of rugby in' France, or the UK, or Ireland? They might say no but only if they've been given that opportunity. As a rugby fan, and somebody who pays a lot of money to watch rugby I would like it all to be in one place. I can't be the only one."
This talk of unification of assets and working together is refreshing, but as someone who has covered rugby for close to two decades, the game is littered with false dawns, but what is patently clear is that rugby does not have infinite time to get its act together. It needs to add up to more than the sum of its frustratingly disparate parts. It's something Anayi willingly concedes. He also says there is work to be done in the digital space, with rugby barely in the foothills of their Everest. "We have a computer game, but it's not played widely. It's not a Madden or a FIFA, it doesn't have an e-sports component to it. So there needs to be a lot of work into that and I understand World Rugby is doing great work on that but to get the likes of EA Sports to invest in that, again, takes being joined up. Look at Panini stickers or trading cards. My kids are only seven and five and they know more Premier League players than I know because of the real-world trading cards and digital ones. Rugby doesn't even offer that as an option, so there are loads of projects like that where it makes sense for us to work together."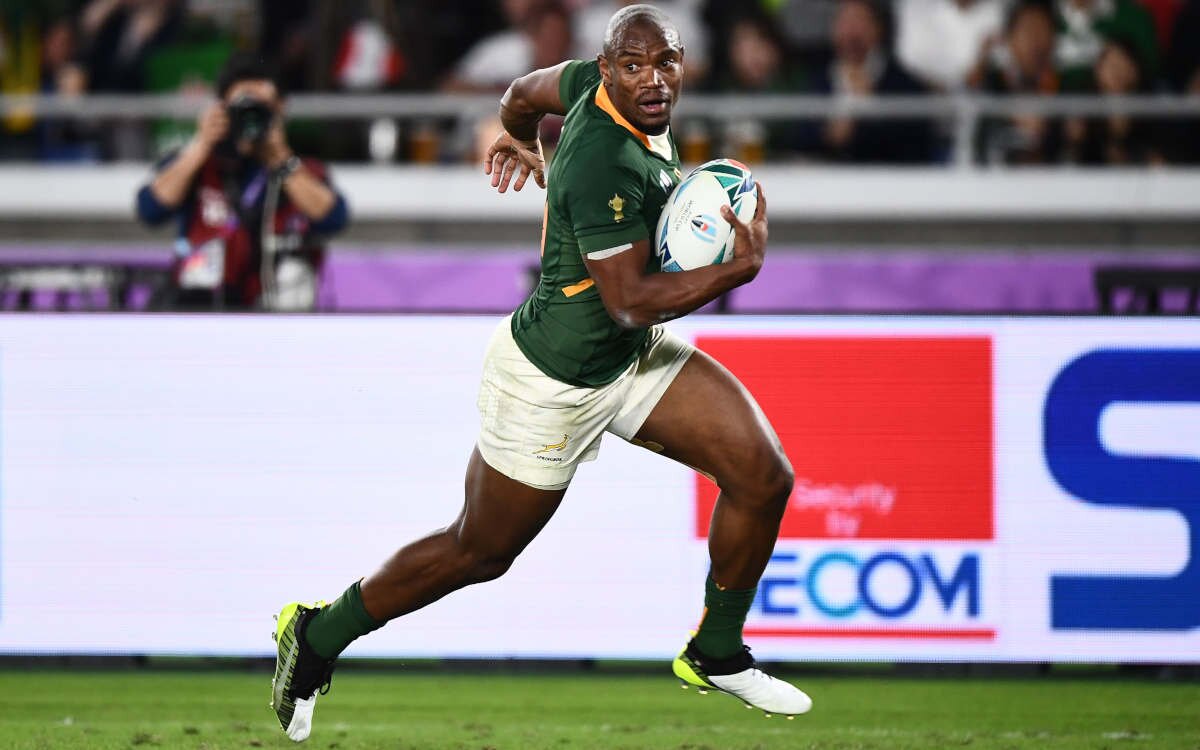 Barriers to rugby growth and generating new audience is often laid at the door of head coaches, who could snort derisively at a camera in the dressing room, or players going live on Tik Tok in the inner sanctum. When a team is winning, those actions can be overlooked, but when a team loses and the pressure is ramped up, a coach would much prefer a player to be hitting a ruck, or breakdown than posting an Instagram reel. "We've learned a lot from SuperSport in South Africa and the 'Chasing The Sun' behind the scenes documentary following from a year out to winning the World Cup. You got to know (Makazole) Mapimpi, and my wife was crying at his story. How does my wife engage with a player like that, it's through 'Chasing The Sun'".
Hearing a CEO of a major domestic league buying-in is refreshing and Formula 1 can take credit for inspiring other sports. "We hear a lot about 'Drive To Survive'. We had a broadcaster conference recently and SuperSport were giving this example about what 'Drive To Survive' has done for the Formula One fanbase in southern Africa, sub-Saharan Africa. It's become more female, it's lowered the demographic age and it's translated into more people actually watching the live races."
John Dobson, the head coach of the Stormers, did a piece with us, and by his own admission, he was cringing at himself being on camera but his emotion, and the fact he was putting himself out there means now everyone loves him
Anayi feels that decision makers in the game are getting to an age where the understand the benefit of opening up the sport, and peering under the bonnet, rather than purely watching the 80 minutes of rugby. "John Dobson, the head coach of the Stormers, did a piece with us, and by his own admission, he was cringing at himself being on camera but his emotion, and the fact he was putting himself out there means now everyone loves him. Now they're in our camp the likes of the BBC, RTE and Viaplay, who have just bought Premier Sport, may go 'yeah, I quite like the sound of that'".
At present, rugby has yet to pass its financial bill of health, with the Premiership, enduring a particularly chastening time. It begs the question, are any URC clubs in danger of going to the wall? "Our clubs are owned in a slightly different way. I'm not saying it's any better or worse, but our league is owned by the Unions so there is probably a little less boom and bust. There's probably a little less firepower in terms of the top end but it probably means there's a little more protection if a team does get into some tricky waters. Saying that, I'd still say there needs to be things like the Qatar sponsorhip to make the game more sustainable and sorry for the cliché but going from surviving to thriving was a key part of our mission statement."
An Englishman, brought up in South-West London, Anayi admits his sympathies lie with any clubs in dire financial straits. "I haven't seen the (English Premiership) numbers but I'm sure Covid has a lot to do with it. There was no money coming in the gates and all our money was going down in terms of broadcasters because we were putting less games out there. It begs the question, how do you own a professional rugby club because it is as much a pillar of the community as anything else?"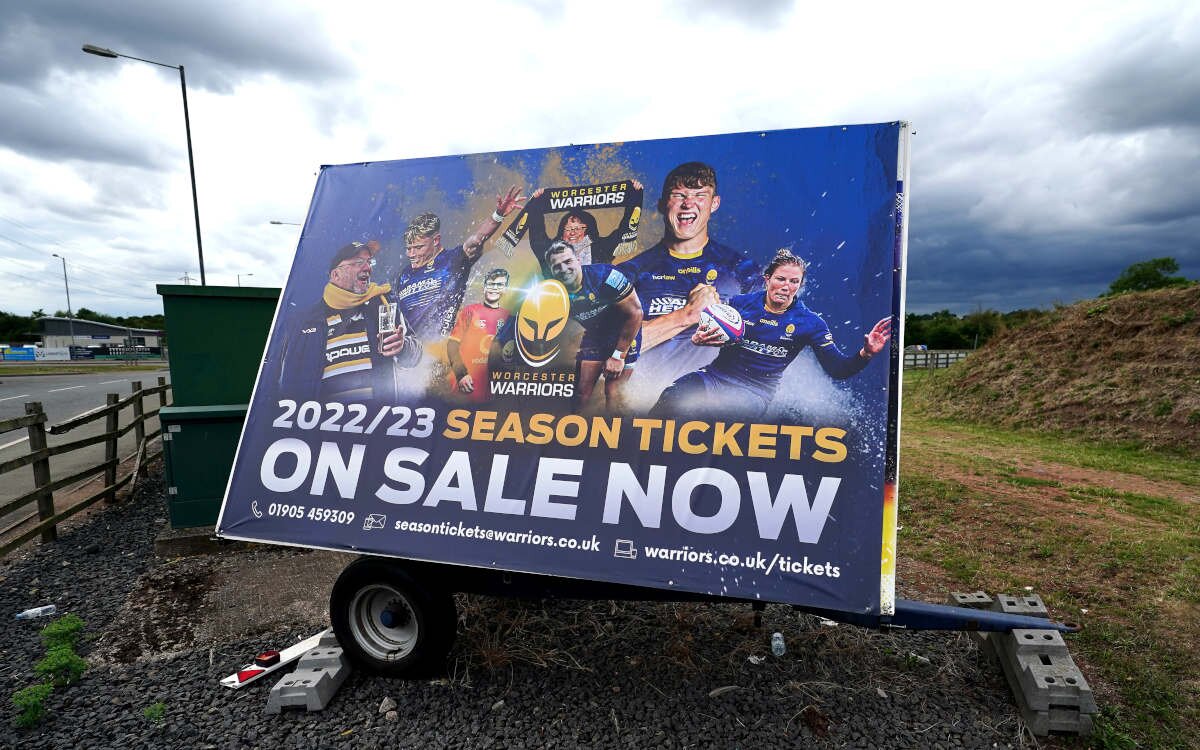 The continual handwringing about the rugby calendar has added worry lines to the most laid-back administrators and Anayi feels it is about balance, and quality over quantity at Test level. "We're trying to get that alignment right to allow the club game can flourish. Domestically, we play 151 games a year but an international competition should never play a lot of games, they're about scarcity, whereas the club game is about scale. When we work in conjunction with one another it's a really powerful thing. You're selling the game of rugby to people, not an international game or a club game, they're not cannibalising one another. I don't think it's just rugby issue. Cricket's in the same spot."
For so long, the URC lost its top players to the Top 14 and the Premiership but with the reduction in the salary cap in England, the tables have turned, and Exeter DoR Rob Baxter remarked that he never thought he'd see the day when a player like Sam Skinner would leave Exeter to go back to Glasgow for financial reasons. With the likes of Malakai Fekitoa and Vaea Fifita also choosing to join the league, is there a sense of schadenfraude that the best players are choosing to play in the URC?  "I like free-market economies but at the same time having some structure to where players play. The one thing they have in England is a really strong identity to their teams and then they sprinkle in some international players. Ours tend to be domestic players with much fewer international caps. What's right? I don't know, I guess the proof is who wins the Champions Cup, which is something we've been pretty successful in."
In Ireland the provinces are proper geographical distinctions and you've always wanted to play for your province but the Welsh regions aren't geographical so connections to the clubs are better I think.
Another jewel in rugby's calendar is the Lions, and though the tour still under three years out, its importance is still paramount to fans. "Last time we ended a week earlier than we normally would have, and the Premiership played on for another week. That was because we weren't talking to one another. Now we're talking to each other and the Prem are in the same room talking to the Lions. Whatever happens, we love the Lions. We are getting into that detail fixtures now and they're certainly looking at an extra game. It's pretty important for Australia to get it right. It's a big few years for them with the World Cup in 2027."
While the URC, has undoubtedly become a robust league with the addition of the South African provinces, in Wales, it is still met with vocal indifference in certain quarters. It is a conundrum for the league's organisers over the 'image problem' in Wales, so what does the league need to do to get them to get the Welsh public to buy-in? "We made a really important decision to go back to free-to-air in Wales, so three out of the four games (per round) are available to watch. A big part of that was to help grow the game in Wales. We can't let any negativity, whether that's funding or other reasons, detract from these teams playing in our competition. We had the Scarlets win our league (in 2017) and they got a bounce from that. I think success goes a long way. Listen, we're very supportive of the regions. We support Judgement Day, which is back on this year, and I think that's really a key ingredient to get some positivity back into Wales."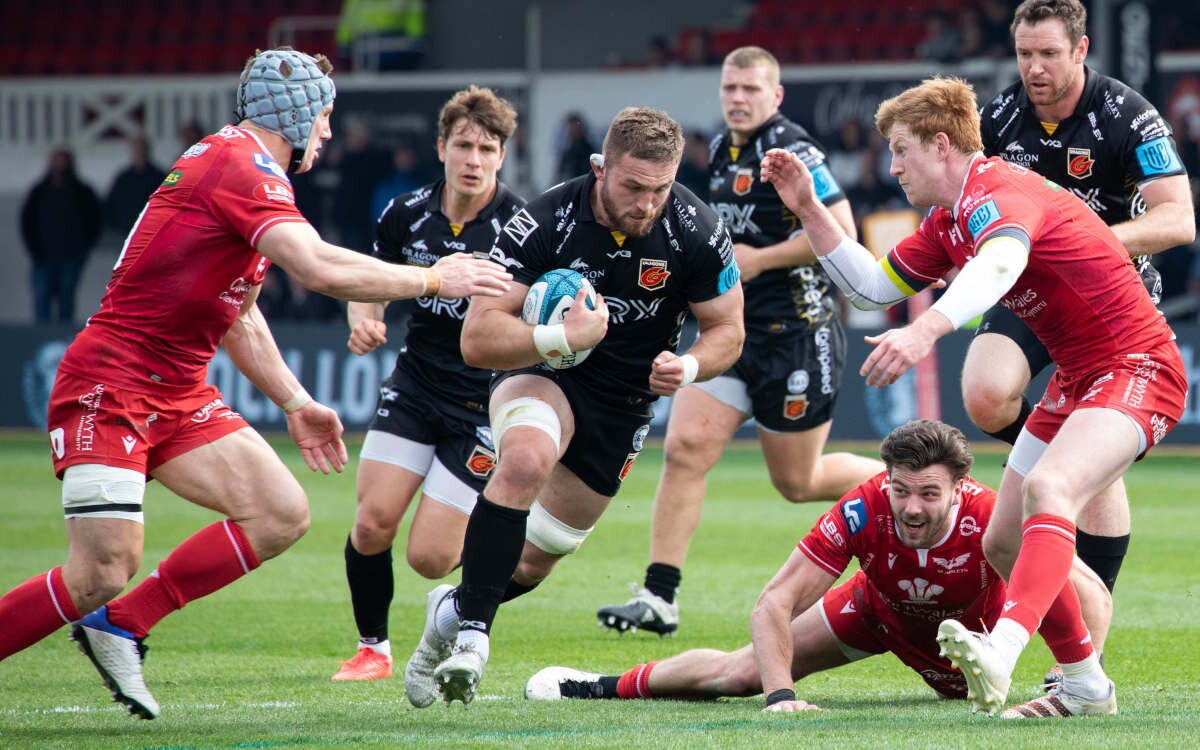 There's also a tacit acknowledgement from Anayi that the regional model in its purest format was flawed from the outset. "In Ireland the provinces are proper geographical distinctions and you've always wanted to play for your province but the regions aren't geographical so connections to the clubs are better I think. As a name, Cardiff has gone from Cardiff Blues to Cardiff Rugby, Dragons have put RFC into their name. You can see that people are starting to realise they need to be a rugby club and to be attached to a town or a city. That's the starting point because ninety per cent of ticket sales come from a 10 to 20-mile radius. It's up to us to do a better job to do to make sure games are scheduled at the right time."
If Anayi can solve Welsh rugby, he has a good shot at solving world peace. The URC is in good hands.