Back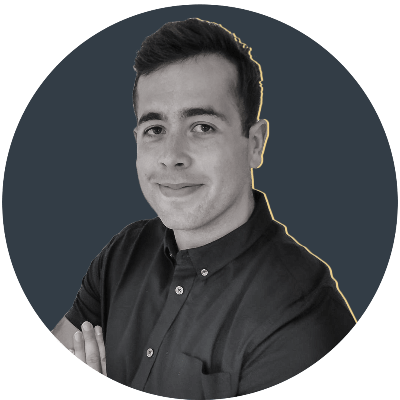 By Jamie Lyall
Theo McFarland: 'We didn't have a rugby ball - we used a Pepsi bottle filled with banana leaves'
Three years ago, Theo McFarland was sitting on a team bus cruising happily through downtown Apia. His Samoa basketball side had just toppled Tonga in a Pacific Games contest, with McFarland soaring like a phoenix to net an iconic one-handed slam-dunk. In that moment, he displayed the kind of grace and athleticism and dexterity that rugby people crave but few ever harness. Though aged 23, he wondered about his long-term prospects on the court, in that moment, life was good.
Suddenly, the vehicle juddered to a halt. The driver pulled over. The door opened and the gnarled features of Brian Lima loomed in the aisle. Lima, once lionised as the hardest hitter in world rugby, had been convicted of assaulting his ex-wife and her partner in 2013, and was attempting to rebuild his reputation as coach of the Samoa Sevens team.
McFarland didn't know it then, but this abrupt – and not entirely unintimidating – encounter was the gateway to the move of his dreams, the career he never thought he would seize, opportunity and security with one of club rugby's global juggernauts.
"Brian Lima had been at our basketball game," he tells RugbyPass+. "He stopped our bus, walked on and nobody said anything. He pointed at me and got me off the bus. I couldn't believe what was happening.
"He was one of my childhood idols. He spoke to me about getting back in to rugby. He asked me to come back and told me there were opportunities with the Manu Samoa team, and said he was keen on taking me in to the squad."
I never had a rugby ball. I never bought one, was never given one. We used an empty Pepsi bottle filled with dead banana leaves.
Like almost every child scattered across Samoa, McFarland was raised with a rugby infatuation. He grew up on the family plantation in Moamoa, a little village seven kilometres southwest of the nation's capital. The second-youngest of eight siblings, he'd be out on the land with his four brothers, clattering into each other using whatever handy item could pose as a makeshift ball.
"I never had a rugby ball," he says. "I never bought one, was never given one. We used an empty Pepsi bottle; we'd fill it with dead banana leaves and play rugby with it.
"I used to watch the rugby with my older brothers and after the game, we would get out and play rugby with a plastic bottle or a coconut and we'd always end up in the river behind the house. We spent a lot of time in that river, especially on the rainy days.
"We watched the World Cup in 2003 and looked up to players like Brian Lima, Semo Sititi, Tanner Vili, Earl Va'a…"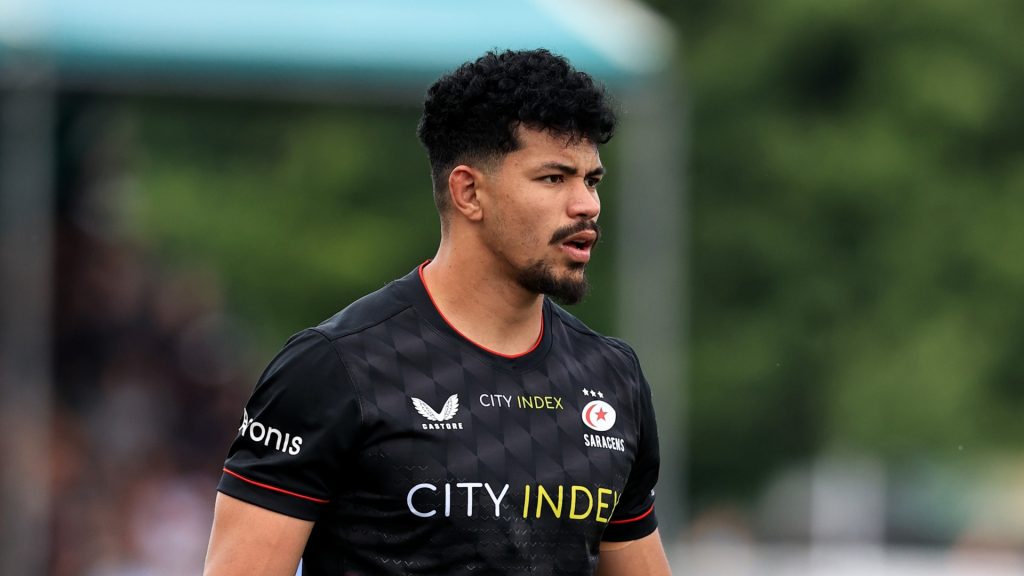 Life back then was trying. McFarland loved home and all that it gave him, but he knew too that his family flirted with the poverty line. His father worked security for Polyensian Airlines and travelled frequently. His elder siblings grafted on the plantation and held down jobs that kept the clan solvent. His mother watched over the sprawling brood.
"Me and Eroni Mawi, my Fijian mate at Saracens, find it funny how coming from Samoa where we don't pay rent, all these other bills, insurance and stuff. Back home, you only pay for the electricity.
"You get food from the land, you get food from anywhere, from your plantation, you can always go to your neighbours and ask for food. You come into the real world and it's quite different.
"We've got our own land and pretty much lived off the plantation. We had everything we needed. We struggled sometimes but we made a lot of memories at school, in church, in the villages. It was good, man."
As he grew older, McFarland began to drift from rugby. He kept playing club stuff on the side but basketball seemed a more fruitful endeavour. He made it as far as that Games and that dunk in July 2019 when he realised his financial future in the game was scant.
I would go around finding people, bad debtors, and deal with the collections. You would go up to the front step, see an elderly person and think, 'oh, I can't do this'.
McFarland was on the brink of giving up both sports when Lima hauled his bus to the roadside. He was working an unpleasant job as a loans officer, knocking on doors and recovering debts. You might think people would dive for their wallet or a weapon when a 6ft 6ins behemoth comes calling, but rather than fear or confrontation, McFarland found himself dealing with the most vulnerable members of his community.
"It was not the best job. I would go around finding people, bad debtors, and deal with all the collections.
"It was the elderly people… you would go up to the front step and see an elderly person and think, 'oh, I can't do this'. You had guilt. It was hard.
"I had chosen to go with basketball because I still wanted to make it, and I didn't think it was realistic for me to play professional rugby. I played basketball for Samoa in the Pacific Games and I just thought, 'this is it for me, I don't think I'm going to get anywhere with basketball'."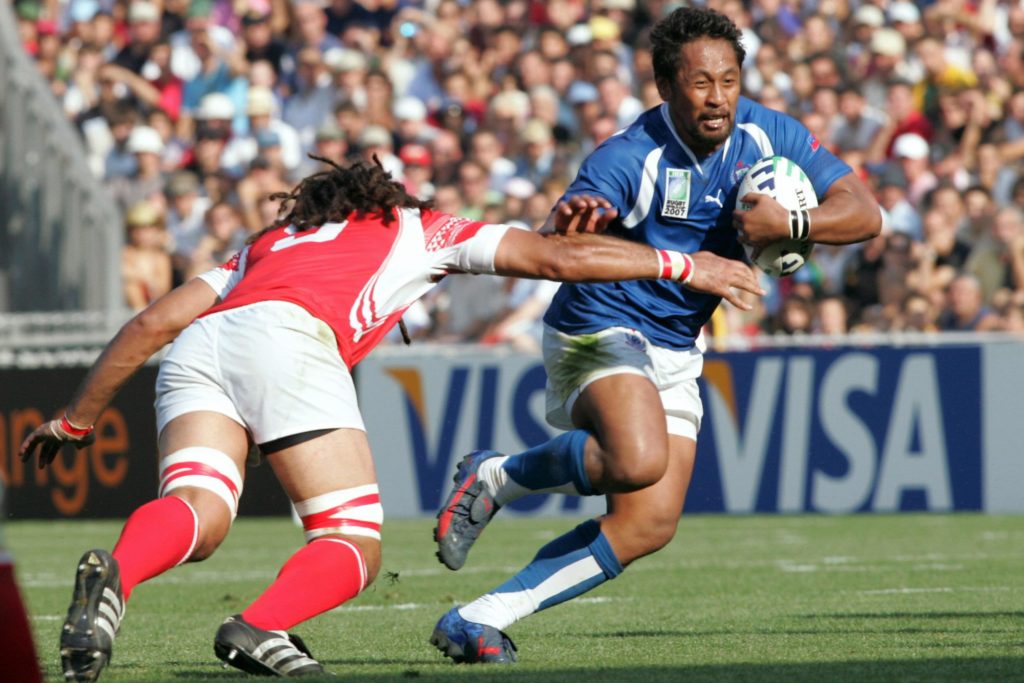 When Lima took him in to the sevens fold, a lifeline emerged. Though he never played a competitive sevens international, doors began to creak ajar. Panasonic Wild Knights took him on trial in Japan, but did not offer a contract. Dallas Jackals spanned him up but then deferred their entry to the United States' Major League Rugby. He was in New Zealand, playing Global Rapid Rugby for Manuma Samoa, when covid struck and borders were shut. The team was stranded there for over five months before McFarland got home and was given his Samoa XVs debut by the great Seilala Mapusua.
It took Mapusua's London Irish connection to forge the path to Saracens. Nick Kennedy, the club's head of recruitment, was poring through match footage when he saw McFarland and a lightbulb went off in his head. He got in touch with Mapusua, his old Exiles pal, and a rugged former centre. The wheels were put in motion for McFarland to be parachuted into the Premiership.
In his debut campaign, at lock or on the blind-side flank, McFarland laid waste to the league. Mark McCall and his coaching staff have set about adding layers of set-piece detail and tactical subtlety to the priceless attributes McFarland already possesses: intelligence, ball skills, footwork, dynamism and agility.
You look at where you are now and where you started, and you're grateful. Back in Samoa, it was tough.
His rise culminated in a scorching try against Northampton back in May, a supersonic score that properly announced his arrival in England. McFarland intercepted a pass a few metres inside his own half, lolloped 60 metres up the touching before leaping, Michael Jordan-esque, to heave his legs safely into the air and slam the ball on to the paint at the corner. It was an extraordinary finish. One any of the game's top wingers, from Cheslin Kolbe to Marike Koroibete to Jonny May, would have displayed proudly near the top of their showreels.
"I was excited, coming to London to play alongside experienced players, being able to provide and help my family," McFarland says.
"It was quite easy for me because when I was playing basketball there was a lot of travelling and training. My skills from basketball do help. I'm not saying you should play basketball to play rugby, but that made it easier for me with my handling.
"I'm learning so much, especially set-piece and all the little things that matter in games, doing those little things perfectly. I thought I knew everything back in Samoa; a lineout was a lineout. Here, everything has to be 100%. That's what I've learned the most."
Saracens, of course, fell just short of reclaiming the Premiership crown on their return to the top flight. Leicester Tigers and Freddie Burns saw to that. But how McFarland has revelled in his switch to the big time, and how far he has come from the chaos in the river, the Pepsi bottle and the banana leaves. From rejection and isolation and debt collection to the summit of the English game.
"I'm just grateful, man. Back in the day in Samoa, it was tough.
"You look at where you are now and where you started, and you're grateful. I love where I grew up, I wouldn't change that. Humble beginnings."