Back

By Garry Doyle
The support acts driving Ireland to the top of the world
At 6"6 and 6"4, it is hard to look past Paul O'Connell and Andy Farrell. And that's before we delve into the work they've done with the Ireland rugby team, the victorious tour of New Zealand, the charge to the top of the world rankings, the unbeaten start to this year's Championship.
What's easy to forget is the dreary day in November 2020 when Ireland stumbled their way to a 23-10 win over Georgia, a performance that prompted some newspaper columnists to call for Farrell's head.
The joke at the time was that if Farrell survived, his attack coach could become the first Catt to be a sacrificial lamb, given how much faith and money the IRFU had invested in Farrell.
As the Union held their nerve, Farrell held talks with O'Connell and another key figure who is well known on the Irish coaching beat but fairly anonymous outside it. Few of you will have heard of Gary Keegan's name. But post Georgia, he has arguably been as influential on the team's turnaround as O'Connell.
"Our coaches are world class," the Irish No 8, Caelan Doris, told me. "We believe in what they are saying. Like, when we come in at half-time in games, they see what needs fixing. They get the message across in concise points."
There's evidence to back up Doris' point. Across the last two years, Ireland have routinely outscored the opposition after the half-time break. They've made a decent fist of it in the first-half of games, too, Ireland losing just twice in 22 matches, beating each of the world's other top ten.
Key to everything is their ability to think for themselves on the pitch. If tactical life under Joe Schmidt was akin to learning by rote, Farrell's policy is to share the load with his players, a theme that is central to Keegan's philosophy too.
Between them, he and Farrell sensed players were turning up for meetings, happy being told what to do whereas Keegan and Farrell wanted them to take responsibility, guiding them to discover what leadership really is.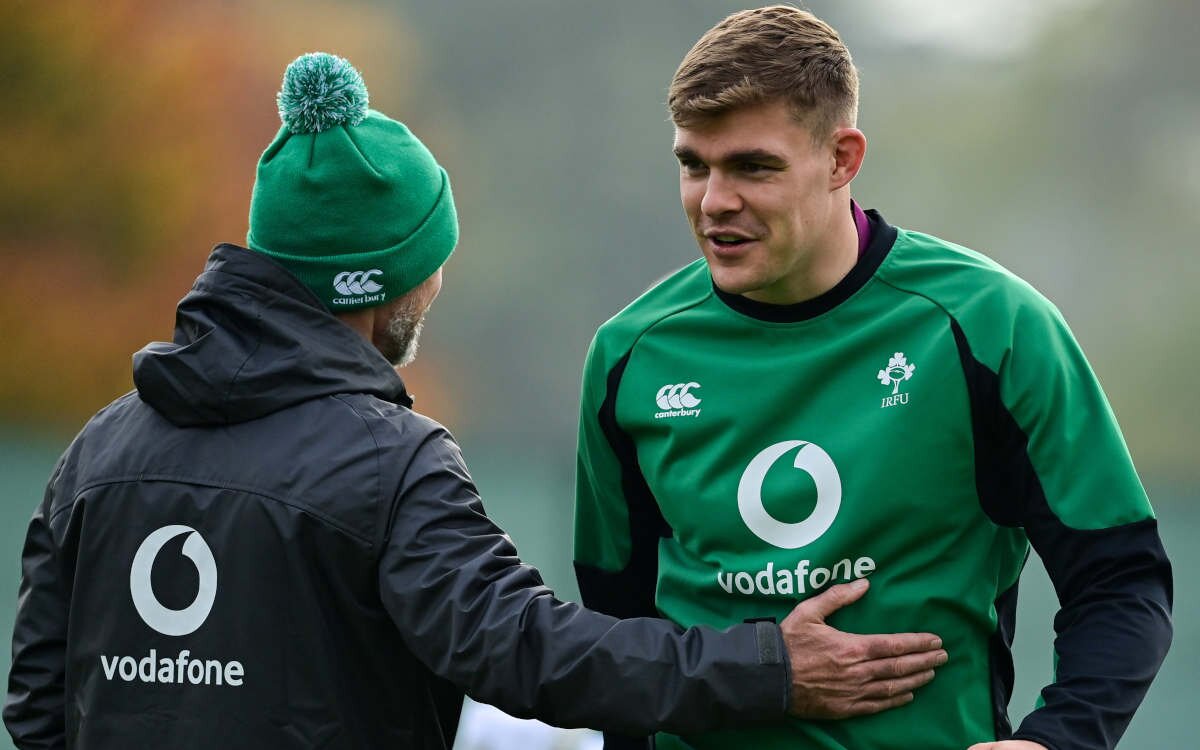 Keegan talked, they listened and what they learned was a life far removed from the privileged upbringing most of the squad had enjoyed.
As a 14-year-old Keegan faked his birth cert to get a job as an apprentice barman. Around that same time he tried out as an apprentice jockey, even though he'd never previously sat on a horse.
He went to sea at 16, working as a galley boy, joining the Irish army three years later, serving with the UN in Lebanon. "You are nervous about whether you can do the job well but I was never afraid," he said in an interview with The Sunday Times four years ago.
That innate sense of adventure never left him as he tried his hand in business, learning how to love rather than be scared of problems. "My mum taught me to leave respect everywhere I went. Reputation was really important. You need to have an impact. You need to add value."
That's what he has done in Irish sport, initially making his name in amateur boxing, an underachieving sport that Keegan reformed almost single-handedly, drawing a chalk line in the high performance centre one day before telling the fighters staring back at him they had a choice. They could stay where they were, on the far side of the line, with a list of excuses and near misses.
Once I got the opportunity to sit down with him it sort of blew my mind. Everything about him screams high performance. There's a real edge to his outlook. There are no excuses.

Isa Nacawa
Or they could cross over and commit fully to his way of doing things.
They all made the step. Two years later, Ireland's boxers took home a record medal haul from the Beijing Olympics.
Success like that wasn't going to stay quiet in a country as small as Ireland. As he reinvented himself as a sports consultant, teams called. Keegan answered. Success followed, mainly in GAA but also in sailing, where he helped Annalise Murphy win a silver medal at the Rio Olympics.
Then in 2017, Leinster Rugby were looking for an edge of their own. The team that Joe Schmidt built had been dismantled, age catching up on Brian O'Driscoll and Gordon D'Arcy. That Keegan was known as a boxing man was irrelevant.
"There was no rush to fill the position," said Isa Nacewa, the former Leinster captain whose view was asked before Keegan was appointed. "We scoured a lot of places around the world to find someone that would fit. Someone of Gary's calibre is pretty hard to come by. Leo convinced him to work with him a little. Once I got the opportunity to sit down with him it sort of blew my mind. Everything about him screams high performance. There's a real edge to his outlook. There are no excuses. For us it was the right fit at the right time."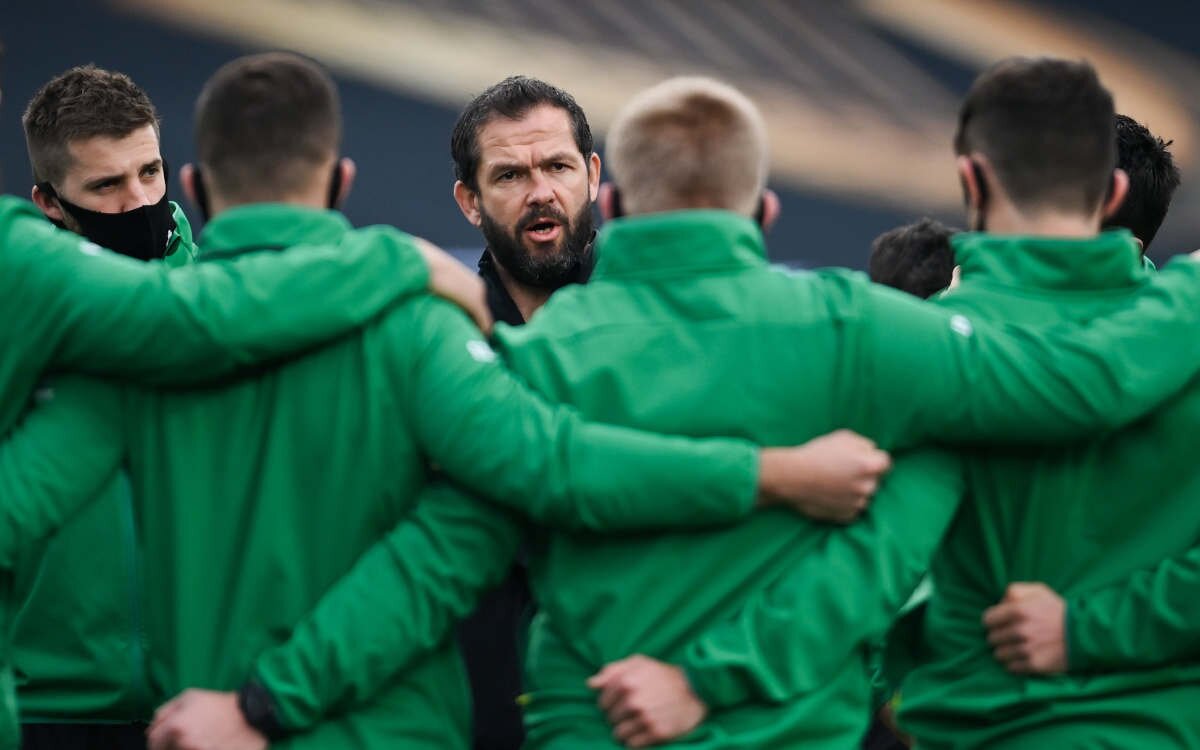 For Leinster in 2017, read Ireland at the tail end of 2021. The teething troubles of Farrell's first couple of seasons were hurting.
Yet in Keegan they found a voice they could listen to. "Stay in the moment, he regularly tells us," Doris said.
In 2020, they weren't. When trailing in games, they had a tendency to panic.
That changed in 2021. They came from behind to beat New Zealand in the Aviva, refused to press any alarm buttons a few months later when 14-man England got a run on them, staying 'in the moment' throughout a chaotic New Zealand tour before coming home with history in their hands. Now look at them. Number one in the world, backed with an iron clad belief. And yet that's not just down to their mind doctor.
The case for the defence
In terms of ability, Simon Easterby was no Brian O'Driscoll or Paul O'Connell. However in terms of mentality, his former coach, Eddie O'Sullivan ranked him on a par with his world-class team-mates. "He wasn't a great athlete, but he was incredibly smart, brave, and he rarely made disciplinary mistakes," says O'Sullivan, who handed Easterby the majority of his 65 Ireland caps.
He tells a story from 1997, when Easterby was an Irish Under 21. Born in Yorkshire, educated at Ampleforth College, Lawrence Dallaglio's alma mater, Easterby was quietly patriotic, and fiercely proud of his ascent to an Irish underage team.
O'Sullivan was his coach, tasked with delivering the harsh truth on the eve of a championship decider against England. "Can't pick you, Simon, I'm sorry," he remembers saying, a shoulder injury explaining his absence.
"The boy was devastated," recalls O'Sullivan, "absolutely sickened that he wasn't going to feature. He cried in the changing room (when the selection call was made)."
Seven years later there was another date with England. But this one was in Twickenham, in front of 82,000, which is roughly 80,000 more than were present in Greystones Rugby Club's home when O'Sullivan's Under 21s took on their English counterparts in '97.
Ireland won that day in south London, spoiling England's World Cup homecoming. After the game, O'Sullivan, their coach, walked around the dressing room, congratulating his players. "Everyone had their head down, every single one of them being absolutely knackered," he recalls.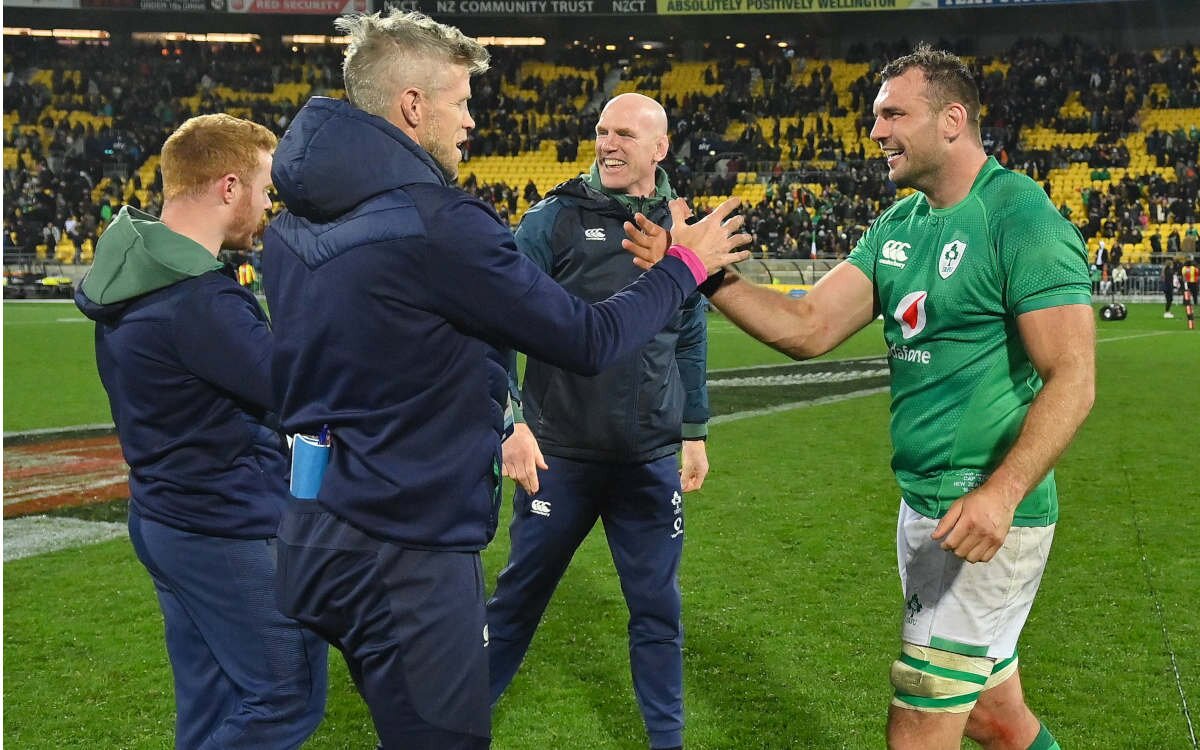 He tapped Easterby on the shoulder.
"Well done," O'Sullivan said.
"That makes up for Greystones," came the reply.
"And to me that sums Simon Easterby up. He's a phenomenal competitor, a winner, a champion," says O'Sullivan.
"So, I'm not surprised to see him achieve what he has as defence coach under Andy Farrell. The stats back up that assertion."
They certainly do. In their run of 20 wins from 22 games, Ireland have conceded in excess of 20 points just twice, away to France and New Zealand. Three weeks ago they restricted France to just 45 seconds in the Irish 22.
"Think about that. France are considered the best side in the world," says O'Sullivan, "but if you can't get into the opposition 22 for longer than 45 seconds then you are clearly up against a well drilled, tactically smart defence.
"And I actually think it is better now under Simon's watch than it was when Andy Farrell was Ireland's defence coach. You don't see as many fractured lines anymore, don't see them being caught out wide as often, don't see them overloading on the short side. They're exceptionally organised. Credit Simon for that. He's world class."
Top Catt
Many consider Mike Catt to be world class, too.
It was the Ireland attack coach who encouraged the players to operate at a higher tempo, suggesting Jamison Gibson-Park, who wasn't even No1 scrum-half with Leinster at the time, should get the nod over Conor Murray.
It proved a decisive call. From being laboured, Ireland's attack began to click, varying their range of first receivers. Whereas once Plan A involved passing to Johnny Sexton, Plan B to Jonathan Sexton and Plan C to Jon Sexton, Catt's attack started to think differently.
Gibson-Park was central to that. He is a run threat; a sharp passer; a fine boxkicker.
Some of Farrell's other selections helped, Andrew Porter switching from replacement tighthead to starting loosehead; Ronan Kelleher and Dan Sheehan preferred over the more experienced Rob Herring; Caelan Doris replacing the retired CJ Stander. With that, Ireland's skill set improved significantly enabling Catt to execute all-singing, all-dancing plan.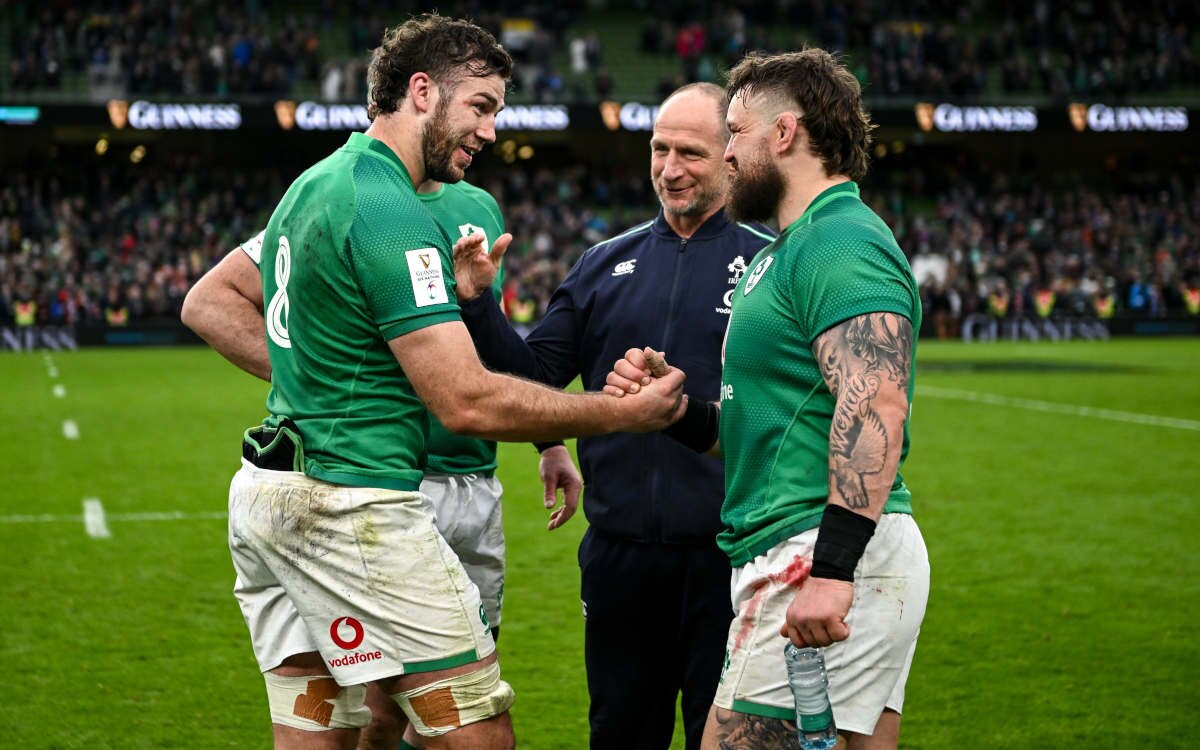 "And there was another factor," says O'Sullivan, "the backline essentially became a Leinster one.
"So I'm not as convinced about the Catt factor as others are. The Italy attack didn't really click when he was attack coach there and for the first couple of years with Ireland, things were not fantastic, either. So I just don't see where he had his epiphany moment. For me, Sexton is the influential figure running Ireland's attack."
Perhaps so but irrespective of who's directing the traffic, Ireland are finding a way through the congestion. No team dominated possession as effectively as they did in the second half of 2022. They really are set for the next step, a first Grand Slam since 2018 and a first crack at a World Cup semi-final in October.
"What works for us between the players and the coaches, is that you do not get a cluster of different messages," says Doris. "Andy (Farrell) is an unbelievable speaker, an unbelievable motivator but he is well able to whittle it down to a few points and get us on track."
It helps to have world class back-up.