Back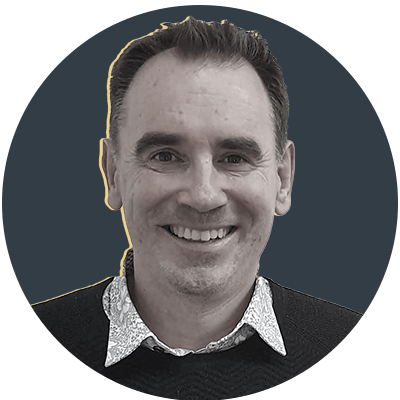 By Owain Jones
The prodigal son
Simon Zebo is one of rugby's most dextrous athletes. On the field, he is renowned for piercing the stingiest defences or using a contortionist's elasticity to finish spectacular tries.
This evasive quality was witnessed in all its glory, while watching the Racing 92 back-three player slaloming between rooms in his Parisian abode to locate a spot in which he could conduct his interview with The XV in relative harmony.
You see, with three children aged five and under – Sofia, Jacob and the recently-arrived Noah – Zebo and fiancée Elvira have their hands full, but if parental chaos is bothering him, he wears worry lines easily.
Bunkered down in Le Plessis Robinson, in the 92nd arrondissement of Paris where the eponymous, glamour club was born, it's only a five-minute drive for 'Zeebs' to rock up to training. Here he can chuck his kit bag next to coat pegs that house superstars, 'Russell', 'Vakatawa', 'Thomas', 'Imhoff' and 'Le Roux', and if he fancies hitting the tourist trail, the Champs Elysées is only 20 minutes on the train.
In truth, there are worse places to be.
The Champions Cup is very important for me. It is the one trophy I have idolised since Axel (Foley) lifted it in 2006. That was an important part of my decision-making.

Simon Zebo on his return home to Munster
After a whistle-stop tour of the apartment, Zebo finally finds sanctuary.
"We'll be okay to talk for a while before they find me," he says with a wide smile.
Decked out in a bespoke black basketball shirt, there is a large yellow 'W' emblazoned on the front. Sensing a quizzical look at his attire, Zebo chuckles.
"It's a Black Panther special and the 'W' is for Wakanda."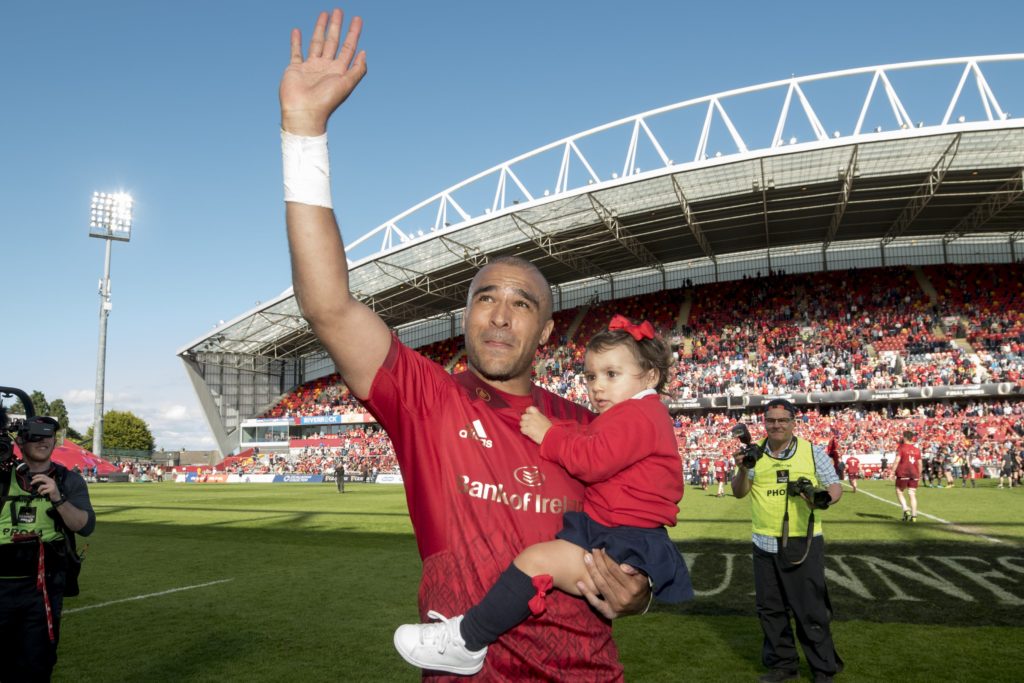 The mythical country in sub-Saharan Africa is a long way from the salubrious environs of Paris, but the inspirational Chadwick Boseman, who sadly lost his life last year, is clearly a role model for Zebo, who has never been afraid to stand up for his principles.
After three successful years in the French capital, he has made a favourable impression on an unforgiving media who are quick to pass judgement on foreign imports. Now, however, Zebo will return to Ireland, with an emotional homecoming to Munster now confirmed.
"It's a difficult climate for players and offers are thin on the ground so I was grateful for a few offers. The Champions Cup is very important to me. It's the one trophy I've idolised since Axel (Anthony Foley) lifted it in 2006 and that was an important part of my decision-making."
With the rigmarole of having to up sticks and bring the family home, you'd fear that Zebo may have lost his bounce but the affable, cheeky disposition is still intact into his fourth decade and even with a gaggle of kids to clip his wings, he still has a carefree joie de vivre.
One reason for his long-lasting bonhomie in Paris comes from his determination to fit into the French way of life. For some – Dan Lydiate and Johnny Sexton spring to mind – it was too much of a departure from creature comforts of home, but for Zebo, who has a French father, the adaptation period was far smoother.
"If you know anything about me, you'd know I'd be quite laid-back," he says in a lilting Cork accent. "My father is French and I have lots of family over here. I guess I understand the French culture. There are lots of things that would contribute to players not settling. The seasons are very long, so players have to get their heads around playing week-in, week-out, whereas in the Pro14, international players are used more sparingly. The style of play (in the Top14) isn't for everyone and then there's the language barrier."
I love playing rugby, but it's not my be all and end all. It doesn't dominate my life. I play it for fun yet I know a lot of players who after a loss would be depressed, hanging their heads in shame for a week, or if they win act like they've won the World Cup final. It's just a game.

Simon Zebo
So is Zebo fluent in his father's tongue?
"I was actually joking with the lads that I was but they said, 'pas loin' (not too far away). I get by though. I converse with the players, the management and the president, so it's all good."
One of rugby's more charismatic players, any coaches who have worked with Zebo know a little creative leeway will get the best out of him, not tactical straitjackets.
"I love playing rugby, but it's not my be all and end all. It doesn't dominate my life. I play it for fun yet I know a lot of players who after a loss would be depressed, hanging their heads in shame for a week, or if they win act like they've won the World Cup final when the reality is it's just a game."
Such a balanced outlook on life is healthy, and away from the pitch, apart from his Munster partner-in-crime, Donnacha Ryan, Zebo says he's struck up a particularly close bond with two of rugby's premier artistes, Finn Russell and Kurtley Beale. The three amigos will regularly shoot the breeze around the modern training complex, playing pranks and generally acting up like overgrown school kids, before knuckling down to business.
A Lions tourist in 2013, the Cork native may be a long shot for the 2021 tour, but he is all too aware that the squad is announced in little over three weeks and that the Scotland pivot's inclusion is up for debate. Zebo is unafraid to nail his colours to the Russell mast.
"I think he's the best out-half in the world. I've seen what he does on a daily basis and it's incredible. What I admire most about him is his mental strength. It's easy to see his skills, passing ability and off-loads but there's more to him than that.
"When you play like Finn, there are going to be errors from time to time, but the confidence and self-belief he has is admirable. Over the years, he's had people slagging him for doing this and that but he's stuck at it. Off the pitch, we'd be very, very close. He will be at my wedding and I'd trust him with my life."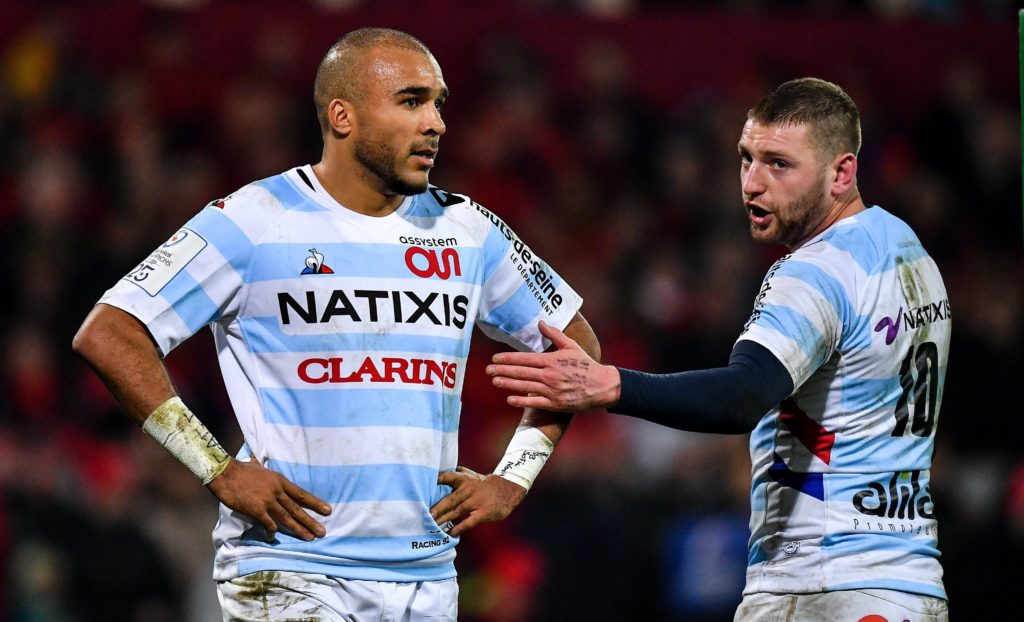 As for the aspects of his game that impress him most, it's Russell's defence that Zebo feels is unheralded.
"He's the best tackling 10 I've seen in my life. There was a game against Munster at the Arena where there was a five-metre lineout. The idea was to peel off and let CJ (Stander) come round the corner and run over Finn. He literally had a metre-and-half to stop him but Finn absolutely melted him. I couldn't believe it. I thought, 'there's no way he can do that'. That was the day I realised he is really, really special."
The fact Zebo walked away from Ireland at 28, in his prime, sparked lively debate in Ireland but the 35-cap wing has no regrets, not that he wouldn't be open to discussions with Andy Farrell in future.
"I'm delighted with my move and wouldn't change a thing. I was just chatting to my fiancée about how amazing the experience has been. We've had the chance to come and live in Paris, my kids are French-speaking and we've met some amazing people. I always wanted to play in the Top 14 and play in a Champions Cup final, so those boxes are ticked. The only thing that would have pissed me off was if Munster had won the Champions Cup final and I wasn't there. That would have hurt a lot."
As far as the chat that Munster are off the pace in Europe and simply caught in the blue slipstream of their huge provincial rivals, Leinster, Zebo isn't having any of it. Having turned out on 144 occasions for the province, he launches a spirited defence.
"I think they've improved hugely… especially since I left," he quips. "I watched the Pro14 final and granted, Leinster were the better team. Some days you're just not good enough but I did find it a bit weird that they get to play the final on their own pitch. I don't think it's a chasm between Munster and Leinster at all."
The talent they have at Thomond Park is incredible. There's no reason they can't be reaching the latter stages of Europe and in the Pro14, you'd back them to reach the final year after year.

Simon Zebo
With the talent roster including Damian de Allende, Peter O'Mahony, Joey Carbery, Conor Murray and RG Snyman, the returning Munsterman doesn't feel the squad has to bow down to anyone.
"The talent they have at Thomond Park is incredible. I speak to my fellow Munsterman Mike Prendergast here regularly and we both feel they can go toe-to-toe with any team. There's no reason they can't be reaching the latter stages of Europe and in the Pro14, you'd back them to reach the final year after year."
When speaking to Zebo about Munster, you can feel the pride coursing through his veins, as he warms to his theme, critically assessing the performance against Toulouse. In fact, if he was not gripped to the screen like a long-lost lover, you'd be surprised.
"De Allende made a couple of breaks and they moved Toulouse around and played some very good rugby. There's probably a bit missing in terms of variation, when and when not to kick, but that's because of Conor's kicking game and their ability to retrieve the ball – remember not many sides can do that. It forces teams to scramble but they're very close to getting the balance of kick and run just right."
While Zebo returns back to his old stomping ground, one man he'll miss is their bullocking South African number eight Stander. News of his impending retirement caught Zebo by surprise.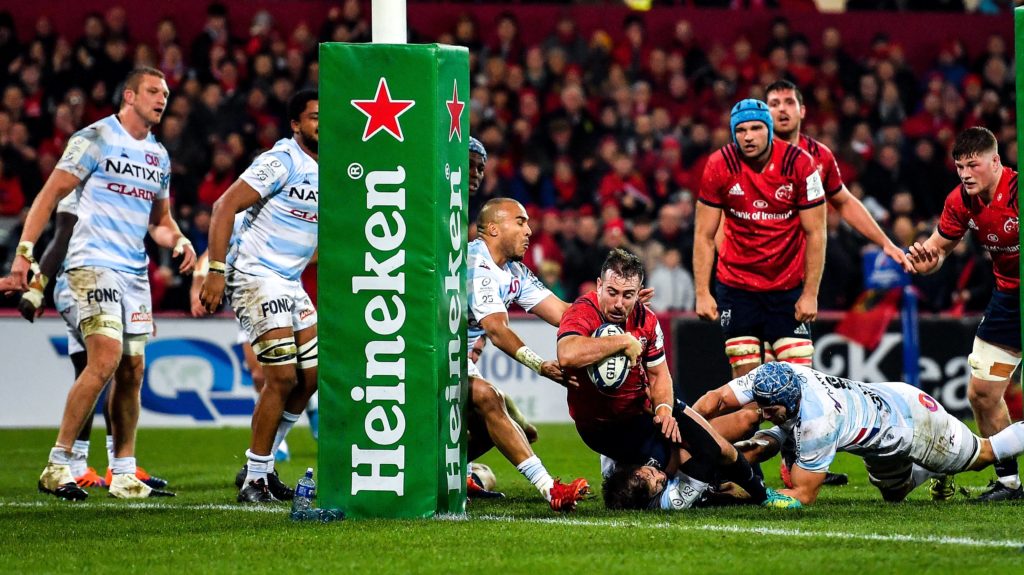 "CJ has made a huge impact. I remember his first day coming in. He was incredibly eager to learn and develop. He was in Axel's group, and he just wanted to be better in every facet. Over time he put on more muscle mass and strength and developed into a really good player. People gave him heaps for his passing ability or off-loading but when you're running over the gain line time after time, you don't need it. The pandemic has probably made him think about family and they are a long way away. Good luck to him."
With rugby becoming an ever more ruthless vocation, Zebo acknowledges that players have to have their wits about them in navigating a professional minefield, which is especially acute during a pandemic.
"It's becoming more brutal, there's no doubt about that. The more money that's in it, more pressure for results. Teams no longer seem to have development time. Club presidents and money men demand instant success and you can understand that in a way because it's a business. If you're not performing, you don't keep your job."
Unless the administrators start taking serious measures, you're never going to stop racism. If a fan is found guilty of abuse, their fans should be banned for a year or else it will remain acceptable.

Simon Zebo
As for the two clubs he's played for, Zebo feels he's very lucky.
"There is still that family feel at Munster. You know, it is definitely different to other clubs. The interaction with the community, the connection with the public, how the players are treated.. From top to bottom it is first-class. It's hard to comment on how other clubs do their business but I do feel sorry for someone like Mike Brown. When you've put your body on the line for that amount of time – and he obviously loves the club after 350-plus games – it's a bad look for Harlequins. I don't understand why they didn't let him leave on his own terms, he's still their best full-back."
While he's as easy-going as they come, Zebo does have his frustrations within rugby, and isn't afraid to voice his dismay at the incessant, poisonous bile that seeps into social media, especially after losses. He says more should be done to counter anonymous users hurling invective at players.
"I've had plenty of abuse, plenty of racist remarks and tweets. I used to get racist things shouted at me in stadiums. I know it's hard to combat on social media but platforms have to find a way to stop it. They need to punish these people. Take the Rangers game the other day, when the Slavia Prague player racially abused Glen Kamara. He should never play football again. Unless the administrators start taking those measures, you're not going to stop racism. If a fan is found guilty of abuse, their fans should be banned for a year, or else it will remain acceptable. It has to stop."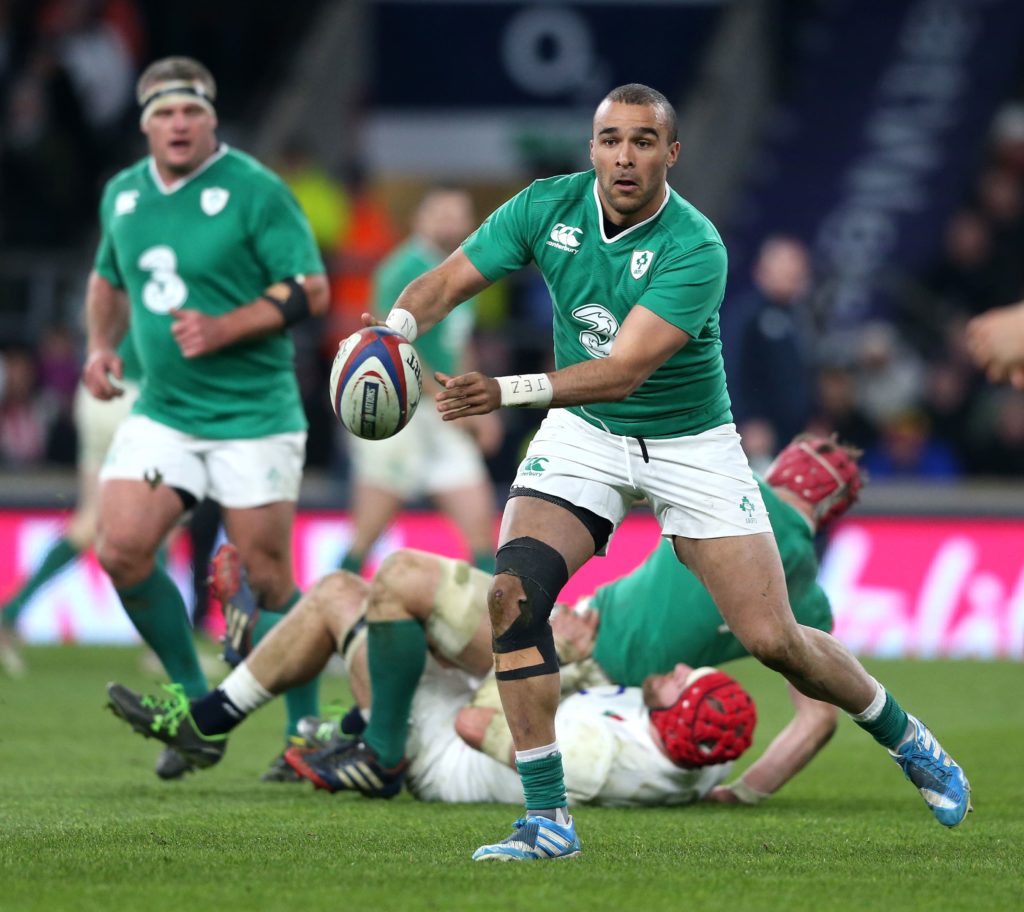 Time spent in Zebo's company is illuminating. As the squawks of toddlers bear down on the wing and his hideaway is rumbled, Munster fans should feel excited that they will soon see a beloved player who crossed the whitewash a record 60 times for them, back at Thomond. He is a player who has laughed and cried with them through elation and heartache and after three years, acknowledged that the emotional pull of home is just too much.
"Wherever I've gone, I'd like to be seen as a player who played the game with a smile on my face. I've been flunked out of countless meetings for chucking a crazy off-load, chipping over the top or trying something out-there but my intentions are always to benefit the team. I know I've played with a lot of skill and balls so long may that continue."
The prodigal son is on his way back and frowns may soon be replaced by fun. The crowd-pleaser is back in business.
More stories from Owain Jones
If you've enjoyed this article, please share it with friends or on social media. We rely solely on new subscribers to fund high-quality journalism and appreciate you sharing this so we can continue to grow, produce more quality content and support our writers.