Back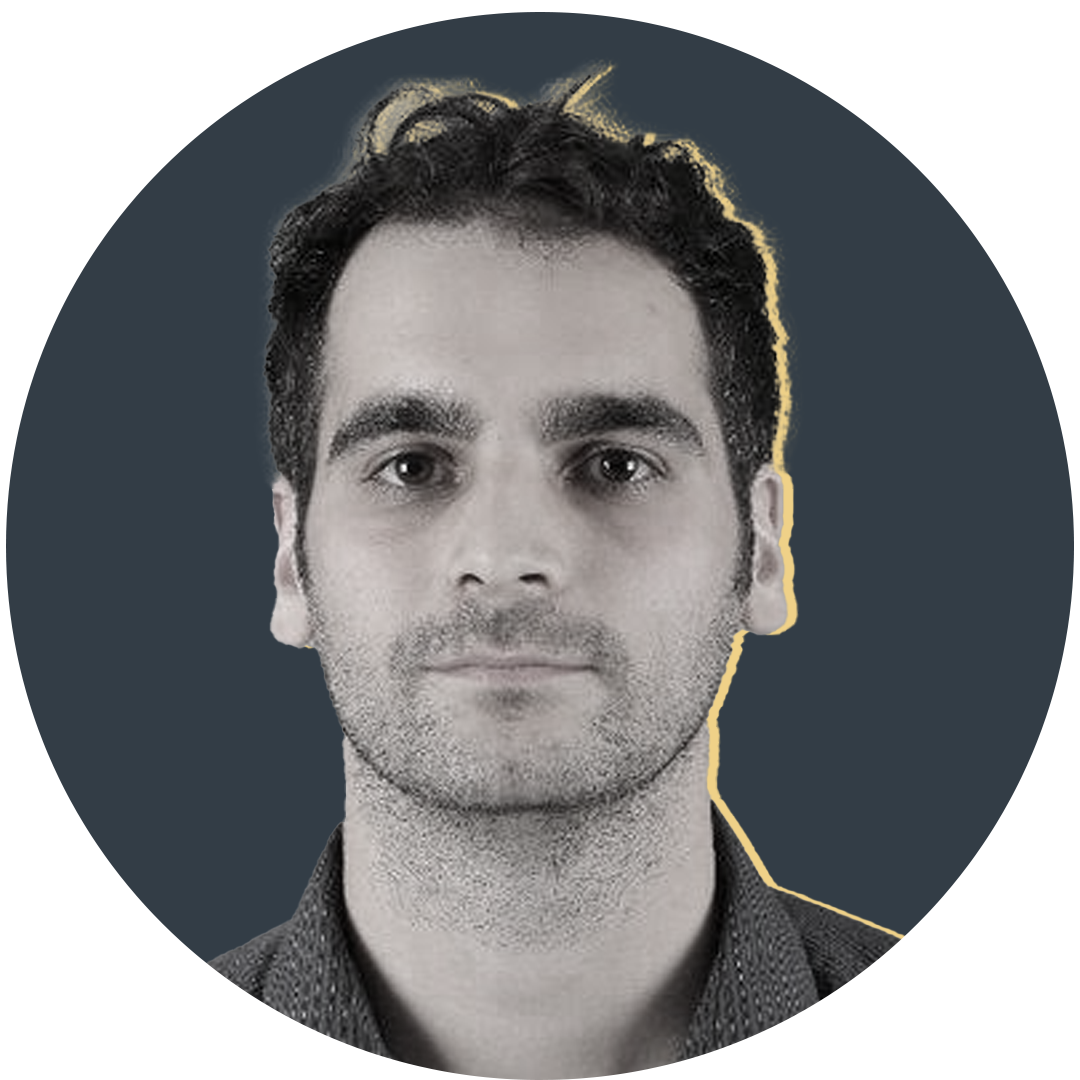 By Jonathan Bradley
The glass ceiling
The man known as Irish rugby's first superstar was an utterly modern phenomenon in more ways than one.
While it was the style, the glamour, even the celebrity, that marked Tony Ward as an outlier in his playing days, his status as a Dublin-born, Munster hero pitches the 1979 European Player of the Year as an early forerunner to the present days of increased inter-provincial movement that we see today.
Immersed in two of the island's most dichotomous sporting cultures – Leinster and Munster, Dublin and Limerick – Ward as a journalist has been able to offer insight into the psyche of both long before Andrew Conway, Joey Carbery and Tadhg Beirne crossed the divide.
But online archives are no friend of the modern writer, predictions that once were dismissed as tomorrow's fish and chip wrapping are now etched permanently in cyberspace for ever more, and one of Ward's old Irish Independent columns came to mind recently as it neared its tenth birthday.
When Munster were the pride of Europe, winning two Heineken Cups in three years between 2006 and '08, the larger-than-you'd-think cohort of Leinster natives claiming honorary membership of the well-travelled 'Red Army' were sneeringly referred to as 'Lunsters'.
This curiosity was on the wane when Ward was riffing on the idea of sporting identity in the wake of Munster's shock Challenge Cup semi-final defeat to Harlequins at Thomond Park in 2011, declaring "although 'Lunster' fans are fast disappearing, 'Meinster' fans will never emerge".
Just how unlikely Ward of ten years prior would have found Anthony Horgan's recent plight was likely of little comfort when the former winger took to social media earlier this month to beamon the fact that the six-year-old son of one of Munster's great try-scorers had just asked for a first blue jersey.
"Good to see the Meinsters getting on board the runaway train," replied a less than sympathetic Brian O'Driscoll.
It's hard to predict what will derail a runaway train until the very moment occurs. As it speeds off into the distance it looks like it'll hurtle on forever uninterrupted.
It's a fine analogy from the three-time Heineken Cup winner turned pundit. For it's hard to predict what will derail a runaway train until the very moment occurs. As it speeds off into the distance it looks like it'll hurtle on forever uninterrupted.
Whether it be Ferguson's Manchester United, Jordan's Chicago Bulls, Belichick's New England Patriots, the Roman Empire or the Ming Dynasty, when in the middle of long reign it can be hard to see the wood for the trees, but the greatest and most pertinent threat to long stretches of dominance will always be that sport is inherently cyclical in nature. Those that expected Munster's dominance to last forever have endured a slow-burning, ten-year reminder that this is never the case.
When Ward was writing a decade ago, his old side were only weeks away from a second Celtic League title in three years, catching an emotionally drained Leinster one week after Joe Schmidt's side had overcome a 16-point half-time deficit to claim the Heineken Cup.
If there was already a sense that the baton had been passed, that these domestic titles were only obscuring the fact that this great Munster side's last hurrah had come two years prior with a stunning demolition of a star-studded Ospreys in the European quarters when still reigning champions, few would have believed then that a decade later the 2011 triumph would still be waiting for a successor.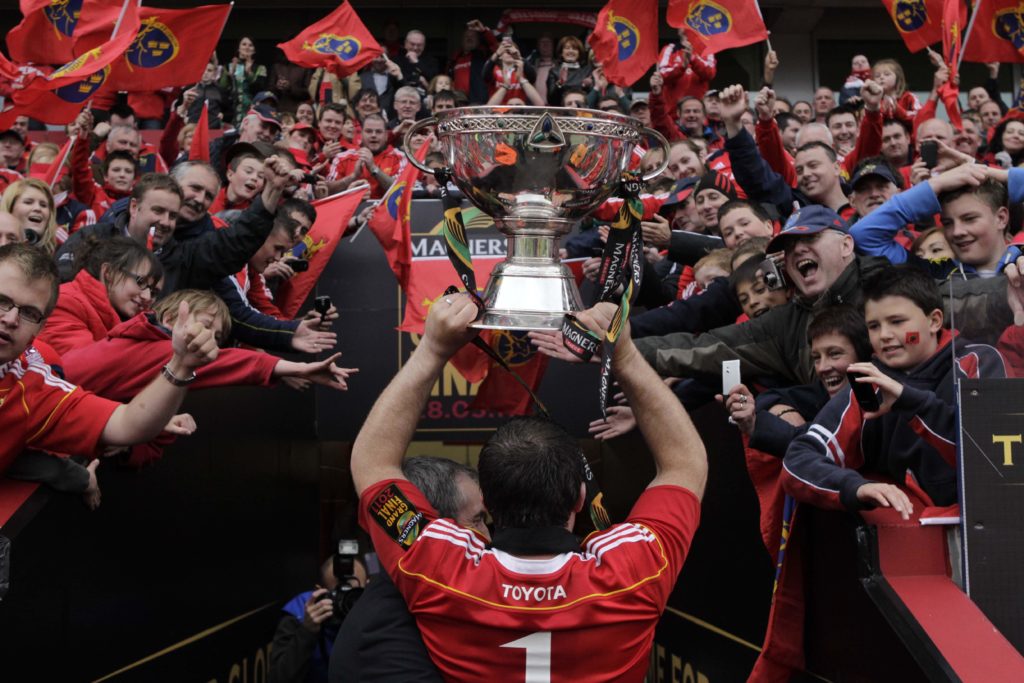 Their latest near misses – a PRO14 final loss to Leinster and being knocked out of the Champions Cup last-16 by Toulouse seven days later – are of a now firmly established pattern.
Six consecutive losses to Leinster provides a stark reminder of the issues domestically, while prior to this year the last three seasons in Europe had seen them hit the buffers only at the not insignificant roadblocks of Racing 92 and Saracens. Margins are fine, but then there's less than half a second between Usain Bolt at his most other-worldly and a whole host of the world's fastest, most unheralded men. Fine margins matter.
Since Johann Van Graan took up the reins from Rassie Erasmus in 2017, Munster are concurrently very good and not good enough, a model of consistency in both regards.
Whether they are the best of the rest or at the bottom of the top is semantics. What matters is that even for an organisation whose modern-day mystique was so built around the idea of journey and not destination, no side over the past decade have dragged themselves to the line so often without ever managing to inch across it. The final step is the hardest to take.
Since Johann Van Graan took up the reins from Rassie Erasmus in 2017, Munster are concurrently very good and not good enough, a model of consistency in both regards.
By all metrics bar the one that matters most, they are in rude health. It is only a blessed few who can say they have had a better run than the eastern province over the breadth of this entire barren spell. How many clubs sides throughout the world, those admittedly lacking both Munster's place in history and position on a map, would swap standing without hesitation?
Of course, none of those sides share such a relationship with Leinster.
Like any of sports true rivalries, there is a ying and a yang to how the pair are viewed. Like a see-saw, one side cannot be up without the other being down.
To have every high and low dissected not only in the context of their own merits but also by the standards of a neighbour who could become the Heineken Cup's single most successful side in the coming months leads in turn to a unique position in the Irish media landscape. If J.K Rowling got seven books out of the idea that neither Harry Potter nor Voldemort could live while the other survived, similar levels of ink and parchment have been devoted to framing Munster's day to day within the bubble of Leinster's charmed existence.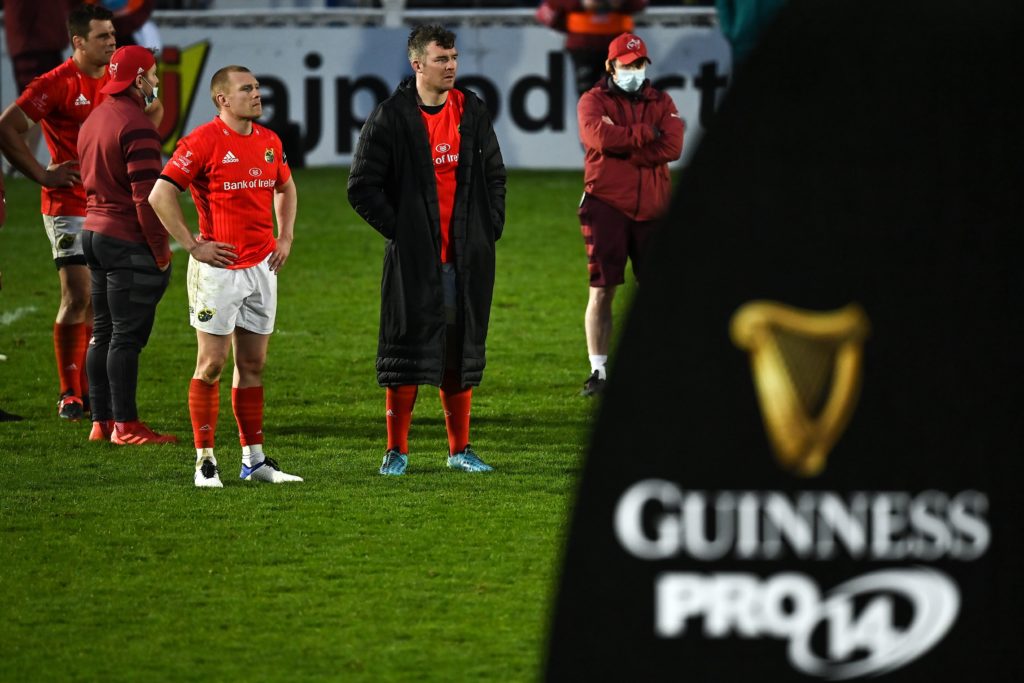 So many in the punditry game now in Ireland are Leinstermen who came of age as professional players at a time when the shoe was on the other foot, when the distinctly anachronistic term "Leinster Ladyboys" was used with jarring abandon in the media to draw an unflattering comparison to their then gilded neighbours. It is natural, perhaps, for them to take some degree of scarcely concealed satisfaction in seeing the roles reversed.
Further still, there are plenty more past Thomond Park heroes still seeing the world through Munster red-rose tinted glasses who have become well-rehearsed at striking a not-angry-disappointed tone in the discourse.
The proliferation of both can make it feel that we've hit some kind of annual open season at this time of year, that Munster's continued participation in the PRO14 and Heineken Cup was merely a finger in the dam preventing the flood of negativity from bursting the banks. The team are in the cross-hairs long before the last 80 minutes of their season, knock-out exits merely allow for the pulling of the trigger.
That is not to say there is no merit in these questions of direction, the kind that spark concern in the curious mind of a figure no less in stature than Ronan O'Gara.
"What do Munster stand for now? It is at the stage where they need to draw a clear line in the sand and decide what they want to do.

Ronan O'Gara, Irish Examiner column.
"As an ex-player, you'd be worried about the club now and whether they are losing their identity," he wrote in another intriguing Irish Examiner column in the wake of the PRO14 final. "What do Munster stand for now? It is at the stage where they need to draw a clear line in the sand and decide what they want to do.
"They need to formulate a plan that feeds into what Munster is about and then shut up and do their talking when they've achieved something."
The talking has certainly irked some. The distance between Van Graan's assessment of the final – "we currently can't get past (Leinster). No team can. They are currently the best team by a mile" – compared to attack coach Stephen Larkham's determination that the sides were "evenly matched" has been viewed as either a disconnect or delusion depending on your own viewing of a game that never felt as close as a 16-6 score.
Even with one of the province's most popular sons, Simon Zebo, now set for a return, O'Gara's concern over identity is another common complaint. How could it not be for a side who intimated they could not afford to keep JJ Hanrahan and Darren Sweetnam next season yet reportedly were in a position to finance a move to sign Pieter Steph du Toit, even if subsidised by outside investment?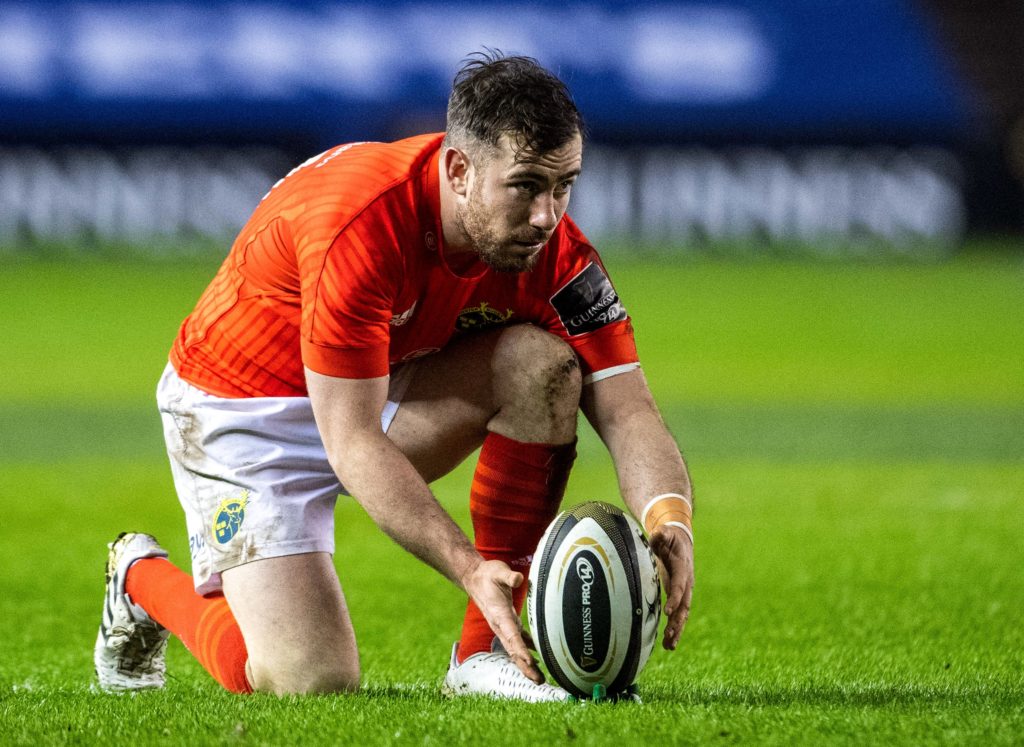 More curious still was the subsequent announcement that, with the IRFU believed to have blocked the overtures towards du Toit, one-cap Springbok Jason Jenkins will arrive instead on a one-year deal. Even allowing for the loss of experience created by the retirements of Billy Holland and CJ Stander, it was a decision that puzzled O'Gara's fellow two-time Heineken Cup winner Donncha O'Callaghan.
"When you have lost people like Billy Holland and CJ Stander and there is a gap in the squad, for me, as a Munster man, I would always prefer to plough these blocks with homegrown talent, the likes of Thomas Aherne, Paddy Kelly, Cian Hurley, they are quality players that are coming in," the lock told RTÉ radio's Game On show.
"I would rather one of our younger fellas be given the chance to fill that space. It's tough to take as a supporter."
The structures producing those same younger fellas have been scrutinised too. Wasps defence coach Ian Costello is another set for a return home to replace Academy chief Peter Malone who left the province after eight years service last December and the rich seam presently being mined in west Cork is undermined by the dramatic slowing of the previously reliable Limerick production line.
In the relationship between these two tracks – recruitment and development – we have the crux.
The big knock-out defeats represent not a glass ceiling but a literal one. This group is good enough to compete but not overcome the very best.
A holding pattern has been established in the latter half of this now-decade long drought. Not peaks and troughs but plateau.
At the same time, while Gavin Coombes was among the leading lights in the PRO14 this season, the likes of Craig Casey, Jack Crowley, the Wycherley brothers, Thomas Ahern, Jack O'Donoghue and Kenyan Knox are not yet deemed ready to be the foundational pieces of a title-winning team.
The aging veterans, many of whom again showed their enduring value during the Six Nations in the weeks prior to these most recent dual disappointments, have not been able to emulate the sizable provincial medal hauls of their predecessors but the young pups are yet to displace them. The result is the holding pattern that has been established in the latter half of this now-decade long drought. Not peaks and troughs but plateau.
For Munster, for Van Graan or his successor, it is no longer about the merits of the coach's recent statement that his side "are improving every single season."
The necessity is to improve at a rate which is faster than Leinster, faster than Toulouse, faster than the next heavyweight looking to dine at the top table.
Such trajectories are set in motion as much by the almost imperceptible changes that need years to take root and reveal cause and effect as they are by the next headline-grabbing signing of a World Cup winner expected to prove transformative.
In the meantime?
"What other choice do we have now but to come out swinging?" said hooker Niall Scannell after the PRO14 final loss. "That is what Munster do and that is what we will have to do."
Stand Up and Wait, after all, doesn't have quite the same ring.
More stories from Jonathan Bradley
If you've enjoyed this article, please share it with friends or on social media. We rely solely on new subscribers to fund high-quality journalism and appreciate you sharing this so we can continue to grow, produce more quality content and support our writers.