Back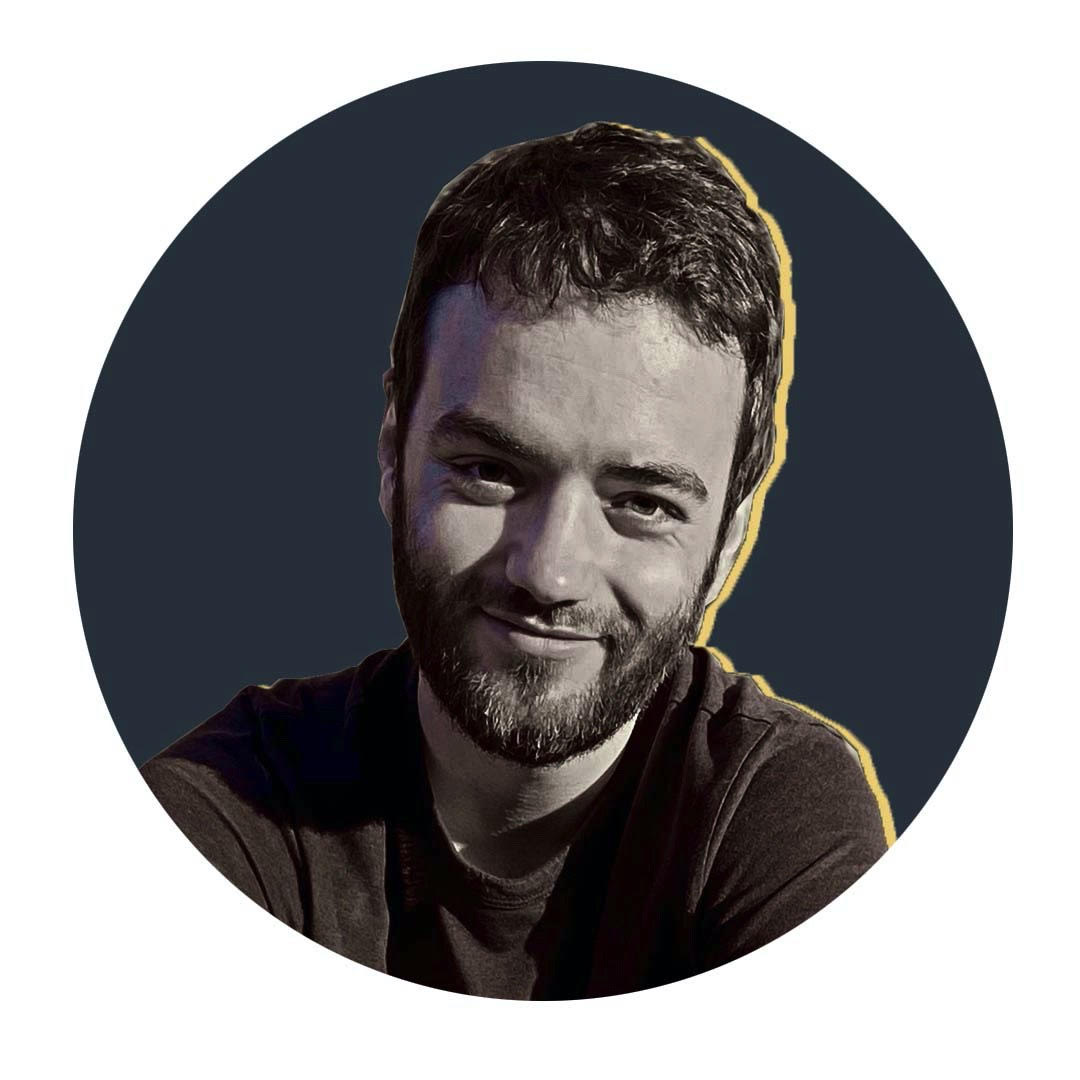 By Will Owen
The evolution of counter-attacking
Rugby fans are quick to claim "attacking" isn't what it used to be. The game has changed so vastly since turning professional that attack coaches must constantly innovate, evolve and adapt to stump equally astute defences.
When executed well, attacking rugby is prettier than ever – skill levels need to be sky-high to beat the best defences. Long gone are the days when one could simply sidestep an international player to break the line.
Attack has changed, sure, but is it any less appealing than it used to be? Not really. When fans bemoan the fading of champagne rugby, though, there is one case in which they have a point: the counterattack. Will we ever again see tries reminiscent of David Duckham waltzing through 1970s defences from 50m on a kick return? Let's examine the many eras of counterattack, up to the present day.
Ducking and diving in the good old days
Where better to start than with the great Duckham himself? In 1973, the Barbarians picked an England rapier to dazzle the All Blacks. If you search for highlights of Duckham on YouTube, one of the first results is a sizzling kick return from that very game.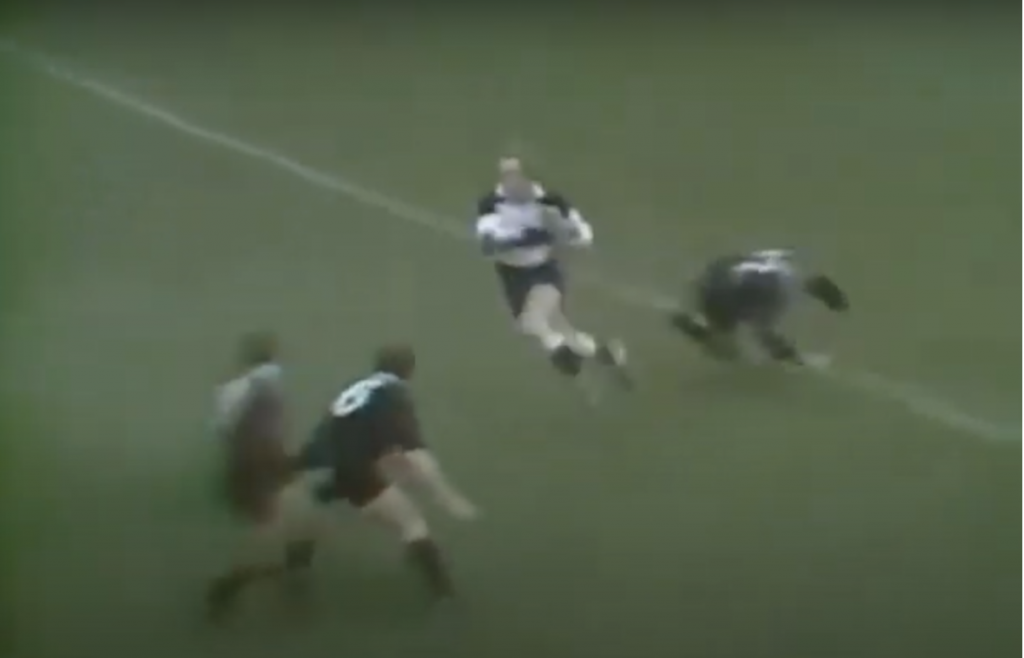 Okay, I will admit, this was a lot of fun to watch. And very easy to analyse. Duckham spots one isolated All Black in front of him. Skins him. He sees another. Stabs off his right foot and skates past him with ease.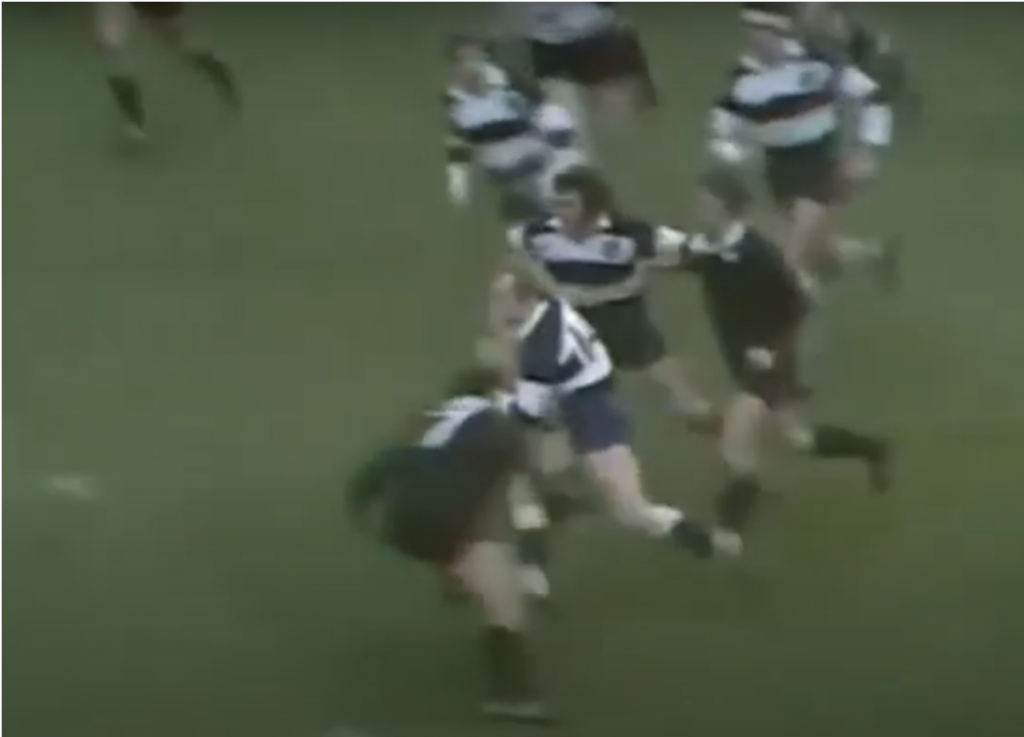 Another two All Blacks approach. Duckham jets for the space between them. The balance and guile shown by the England winger is sensational, though he has essentially won a series of one-on-one collisions.  
Back in the 1970s, the art of counterattacking was still entertaining, but not remarkably well thought through. The core element involved picking up the ball, looking for space and running at speed.
Lethal Leinster go through the gears
Let's fast-forward a few decades to the professional era. For the first ten years or so, pro rugby remained a glammed-up version of its old self, but given a few extra years, coaches managed to find more efficient ways to defend, kick, pass – the whole lot. It was a long time before counterattacking was given a strong "philosophy". Let's turn to the 2011 Heineken Cup quarter-final between Leinster and Leicester.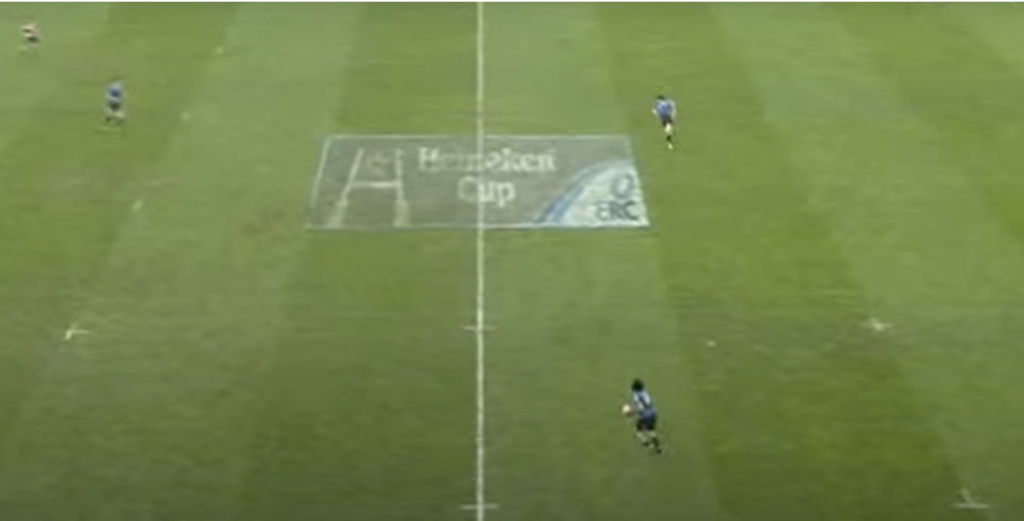 Leinster kick the ball to Fijian full-back Isa Nacewa, who has masses of space in front of him. Instead of running himself, Nacewa feeds Shane Horgan, standing in the middle of the pitch.
I'm going to pause just there. On a basic level, this will always be the best way to spark a dazzling counterattack. Immediately feeding the player in the middle gives the backfield loads of options, for the following reasons: A.) The middle player has the most space either side of them, meaning they have the most options. B.) They haven't had to focus on catching the ball, and can therefore scan the field while their team-mate is busy guiding a piece of rubber into their hands. C.) They can come from further back and bring more pace on to the ball.
Let's go back to Nacewa and Horgan.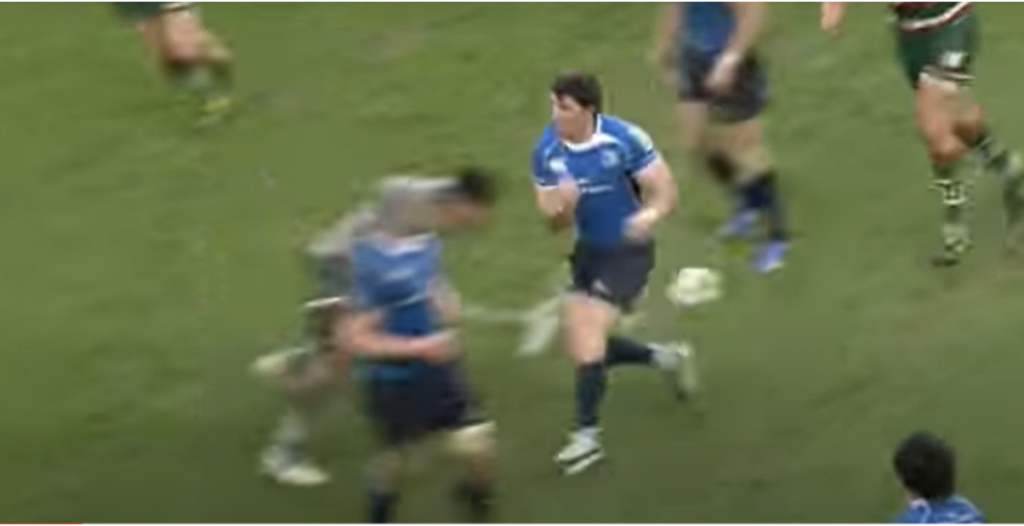 Upon receiving Nacewa's pass, Horgan zips back to the left, from whence he the ball came. From a mile off, he spots an opportunity to round back-rower Jordan Crane and isolate centre Manu Tuilagi, leaving Nacewa free on his left.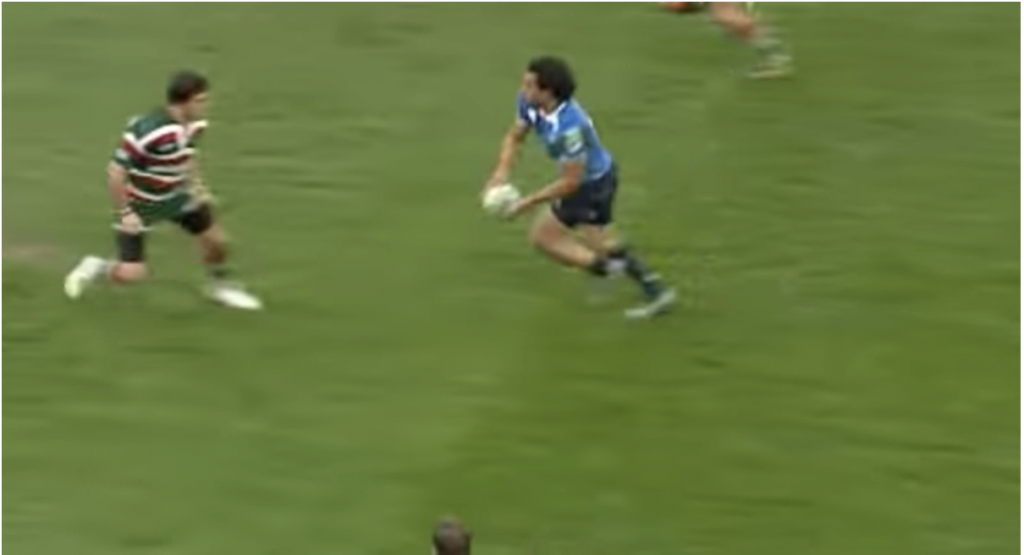 Horgan buys enough time and space to allow Brian O'Driscoll to reappear in Nacewa's support, allowing him a two-on-one. Nacewa sells a dummy and goes all the way to the try line to finish what looks like a superb solo effort. Actually, this is the science of a counterattack working to perfection.
Today, this try probably wouldn't be scored. Rugby's obsession with two-man tackles and connected kick-chases became too great to let the full-back go the distance. This still would have been a fantastic attack, but you'd imagine Nacewa would have been covered on the return ball.
The Lions roar in 2017
Surely there's no way to conquer this now. No way can your full-back ghost around two strong tacklers. No way.
Let's turn to one of the most famous counterattacking tries in international rugby history. The first British and Irish Lions Test from 2017 against New Zealand. The try was finished by Sean O'Brien and started by Liam Williams.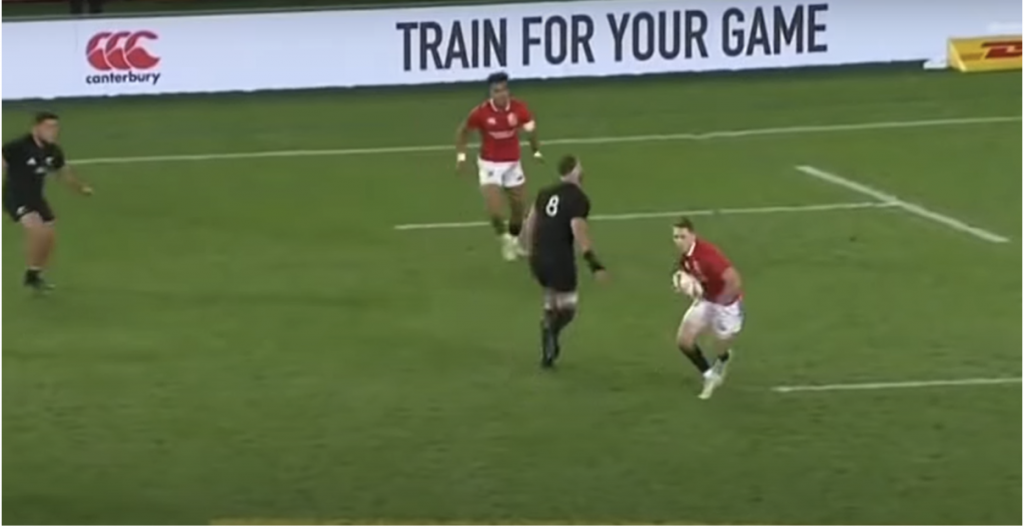 Anthony Watson fields the chip into the Lions backfield and feeds Williams immediately. Much like the last example, Williams has the option of running both ways and a better angle for a clearance kick. Williams feigns the kick, and steps to the left, beating Kieran Read, who is targeting his right foot.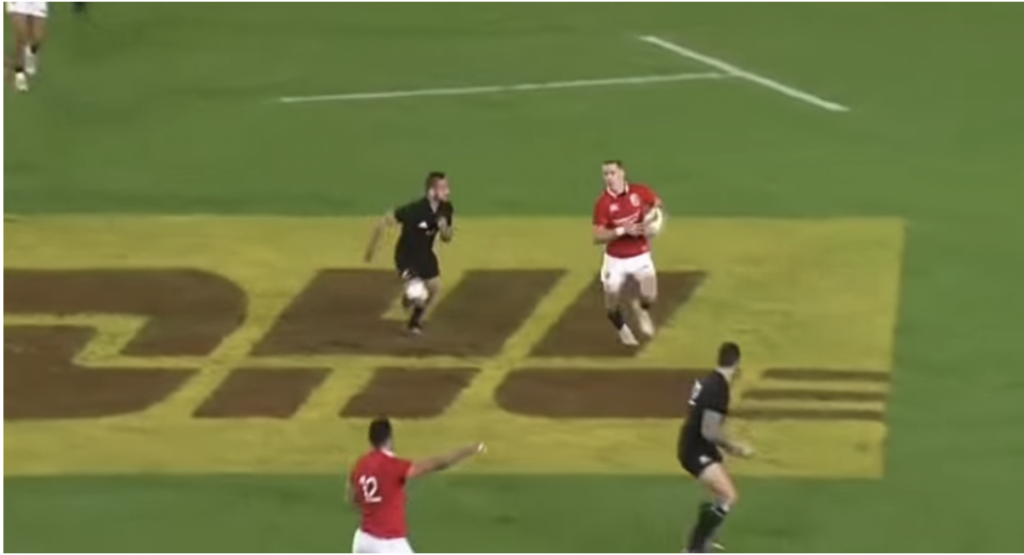 Aspects of this are similar to the Duckham example. Williams takes another All Black on the outside, beating him for pace. Ben Te'o appears in shot, pointing at Sonny Bill Williams. Te'o is telling his full-back to target Williams' inside shoulder.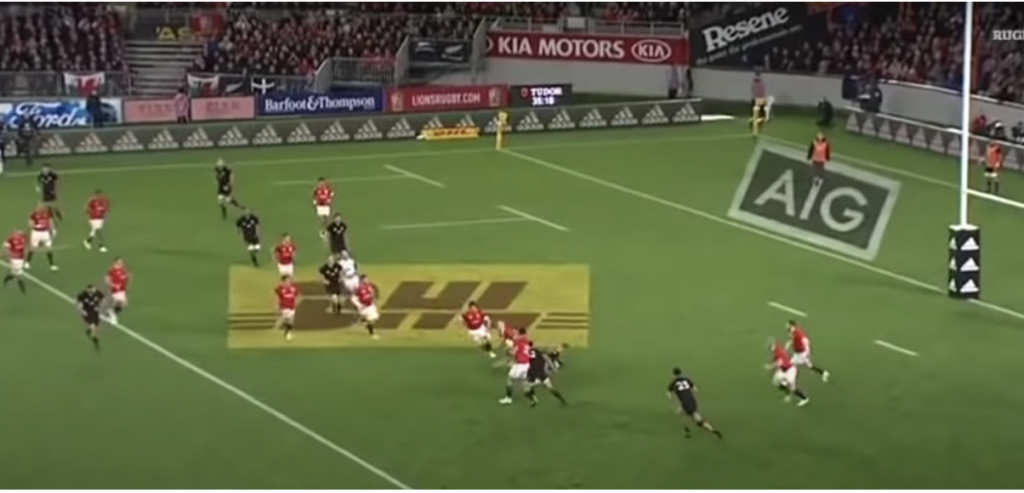 And with good reason. Te'o stands in the All Black centre's path, opening up a corridor for the Lion to run through. Williams can't get a good enough contact to bring the Welshman down, so he carries on running. This eventually results in a series of Lions passes, isolating New Zealand defenders, leading to O'Brien scoring.
Blockers are a huge part of counterattacking as we know it. In fact, the majority of line-breaks from counterattacks at the top level in 2021 will probably come down to a block somewhere along the line. Defenders are, however, prepared for this, and are much more astute at working around opposition players. Breaks from counterattacks are so rare now, that certain teams have elected to ditch them altogether.
The new full-back prototype
The final example here comes from the opening round of the United Rugby Championship match between Ulster and Glasgow Warriors. Glasgow kick high to full-back Ethan McIlroy, whose primary job is to catch the ball and get as far forward as he can before he gets tackled.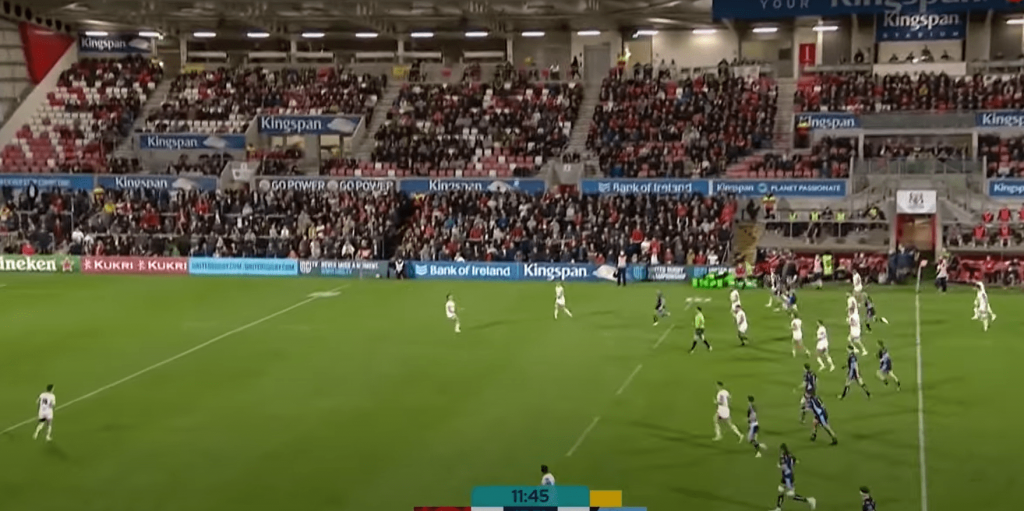 The more you throw the ball around in the backfield, the more you risk a knock-on or turnover, so the best option is to steal as many yards as you can, especially against a strong chase.

There is still a counter, though. McIlroy is tackled not far from where he catches the ball, but fly-half Billy Burns swings from right to left to find the space on second phase, after McIlroy's carry put Glasgow on the back foot. Burns makes a half-break before he is pulled down beyond the halfway line.

So, there's a brief history of how the counterattack has evolved. Each of the above stages is still necessary, as space can open up at any time, but a large part of playing full-back in 2021 involves simply going forward and eating up as much ground as possible.
What does this mean for the future of the counter, and full-backs generally? In around 2015, it became de rigueur to play your small, fast, lethal sidestepper in the 15 jersey, with Jordan Larmour and Thomas Ramos appearing on the club rugby scene. We have since seen Larmour and Cheslin Kolbe switch to the wing, as their sidestepping prowess is probably wasted on a first-phase counterattack. It's likely we'll see a surge of large, strong, fast full-backs, whose chief task is merely to run as far forwards as they can. But who knows? Maybe sidestepping while on the back foot will come back into fashion. Maybe audacious offloads in your own 22 will become a worthy risk as no-one will be expecting such flamboyance. Rugby is a game with unpredictable trends, but one thing is for certain: whether on the first phase or constructed over a series of tackles, a well-executed counter will always please fans.