Back

By Gregor Paul
The All Blacks beast is stirring
It was maybe no surprise, or perhaps even inevitable, that after a brilliant decade between 2010 and 2019, the All Blacks hit the wall in 2020 and have been battling ever since.
The period 2020 to 2022 wasn't a great one for them and there isn't a huge amount of confidence that 2023 will be the year in which things change.
No one would be silly enough to write off the All Blacks ahead of the World Cup. They are still the All Blacks, after all, and even though they have battled in the last few years, that's against their own incredible standards.
They are still loaded with great players. They have experience, too, and despite the fact they are destined to be facing either Ireland or South Africa (or maybe Scotland) in the quarter-final of the World Cup, no one would be confident betting against them progressing.
But what we can be more certain of, is that the All Blacks may well be a different beast in 2024 and about to enjoy a great resurgence.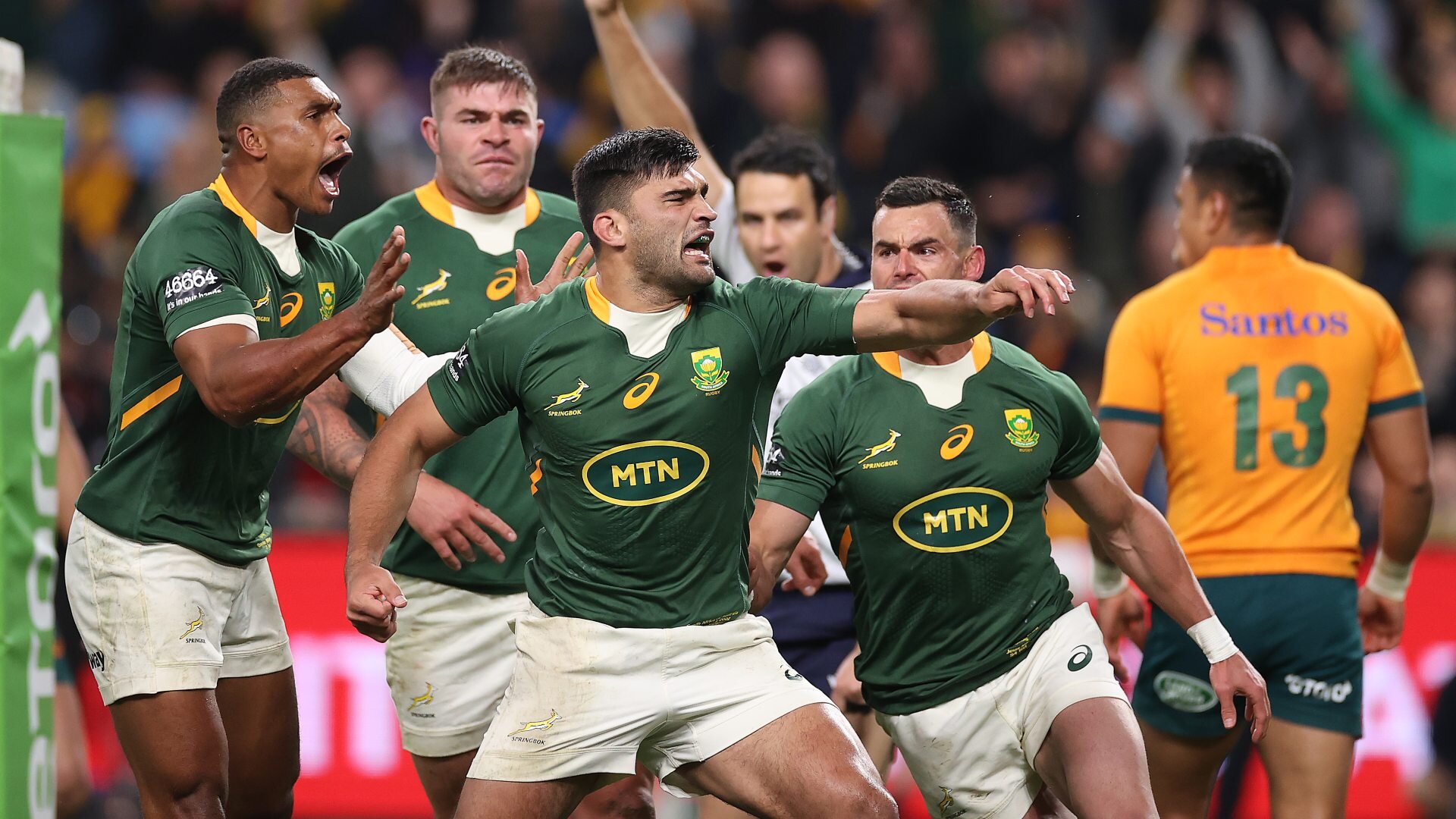 The next World Cup cycle may be the one where they once again dominate and New Zealand re-establishes itself as the smartest rugby nation on the planet.
Some of that optimism is driven by the knowledge that next year, the All Blacks will welcome Scott Robertson as head coach.
Robertson, universally known as Razor, is being sold to the New Zealand public as the man who can rejuvenate the All Blacks. He's quirky, he's innovative and he's different – and New Zealand feels like it's ready for those characteristics.
But he's also been successful and his Crusaders team has played with a mix of brutality and flair – the sort of combination for which the All Blacks were once renowned.
Robertson is not, however, the sole source on which this optimism is built. No matter his skills as a coach and no matter how he might try to reinvent the All Blacks, he won't get far if he doesn't have the players.
New Zealand is competing financially against the enormous budgets of Japanese clubs who seem to have no limit on how much they can spend.
And this is where the excitement is building because against the odds, New Zealand Rugby has been winning the war to retain its talent.
It's against the odds because New Zealand is competing financially against the enormous budgets of Japanese clubs who seem to have no limit on how much they can spend.
The big clubs in Japan think nothing of throwing millions at players who might not even be All Blacks, and almost doubling the offering for those who have donned the black jersey.
Combine that with the shorter seasons and the lower physical demands placed upon the players and it's a compelling package.
And earlier this year, it felt like New Zealand was going to suffer from a player exodus as in the space of a few weeks, Sam Whitelock, Aaron Smith, Brodie Retallick and Beauden Barrett all confirmed they will be heading to Japan after the World Cup.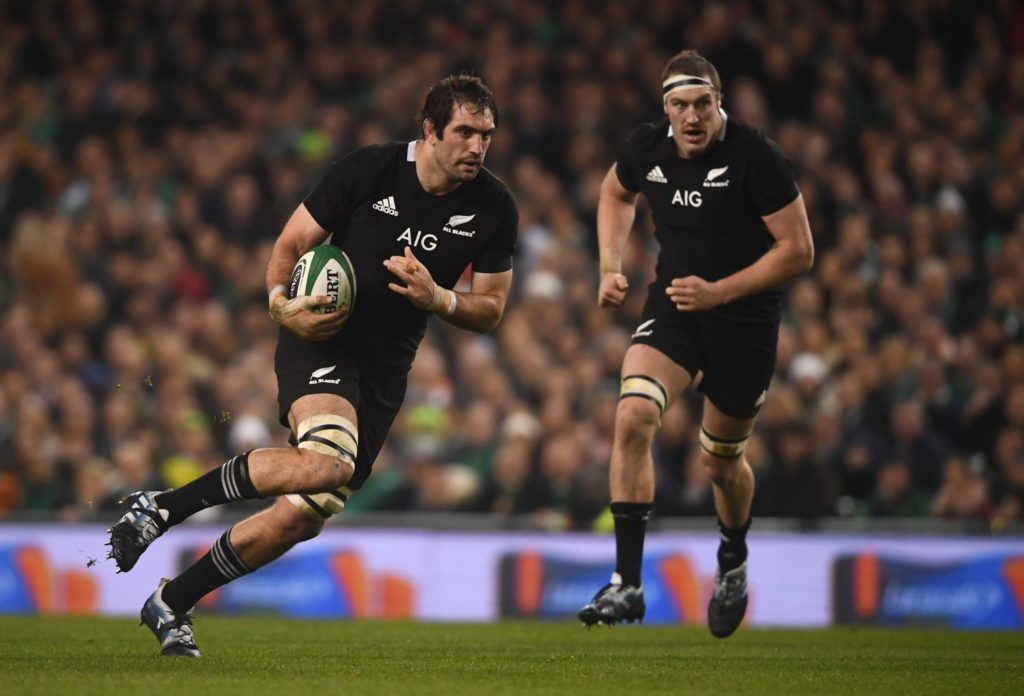 With Richie Mo'unga also having signed to head over there, it felt like New Zealand was going to be in all sorts of trouble next year trying to raise a competitive team.
But it wasn't quite what it seemed. Whitelock, Smith, Retallick and Barrett are moving on because it is time. They have been All Blacks for more than a decade and their respective departures are just the natural order of events.
Losing Mo'unga was a genuine blow as at 28, he is a player NZR wanted to keep. With Barrett also moving on, their stocks at No 10 look a little thin and hence added to the sense of doom that was building a few months ago.
Since then, however, NZR has done an incredible job of signing the players that matter. Tyrel Lomax, Ethan de Groot and Samisoni Taukei'aho are all staying for at least two more years each.
This will almost certainly be the All Blacks starting front row through to the next World Cup cycle and one that could be world-class by the 2027 tournament.
Of all the players NZR had to lock in, Taukei'aho was arguably number one on the list.
Some would argue that Taukei'aho is already there, and certainly he would rank as the best find of the Ian Foster era.
He's given the All Blacks ball-carrying power, scrummaging heft and accuracy at the lineout and his ability to make metres after contact is as good, if not better, than Ardie Savea's.
Of all the players NZR had to lock in, Taukei'aho was arguably number one on the list, not just for what he brings, but because it would have sent a terrible message if the hottest property in the country was willing to give up his All Blacks dream at just 25.
And Taukei'aho, after signing his four-year deal to stay in New Zealand, said leaving was an option that he genuinely considered: "I was thinking about it. But I got the offer to stay on and live my dream here in New Zealand, so really happy to sign on."
With Joe Moody and Codie Taylor also locked in beyond the World Cup, there is strength in depth in the front row, as there is at lock – Scott Barrett, Patrick Tuipulotu and Tupou Vai'i are all staying, too.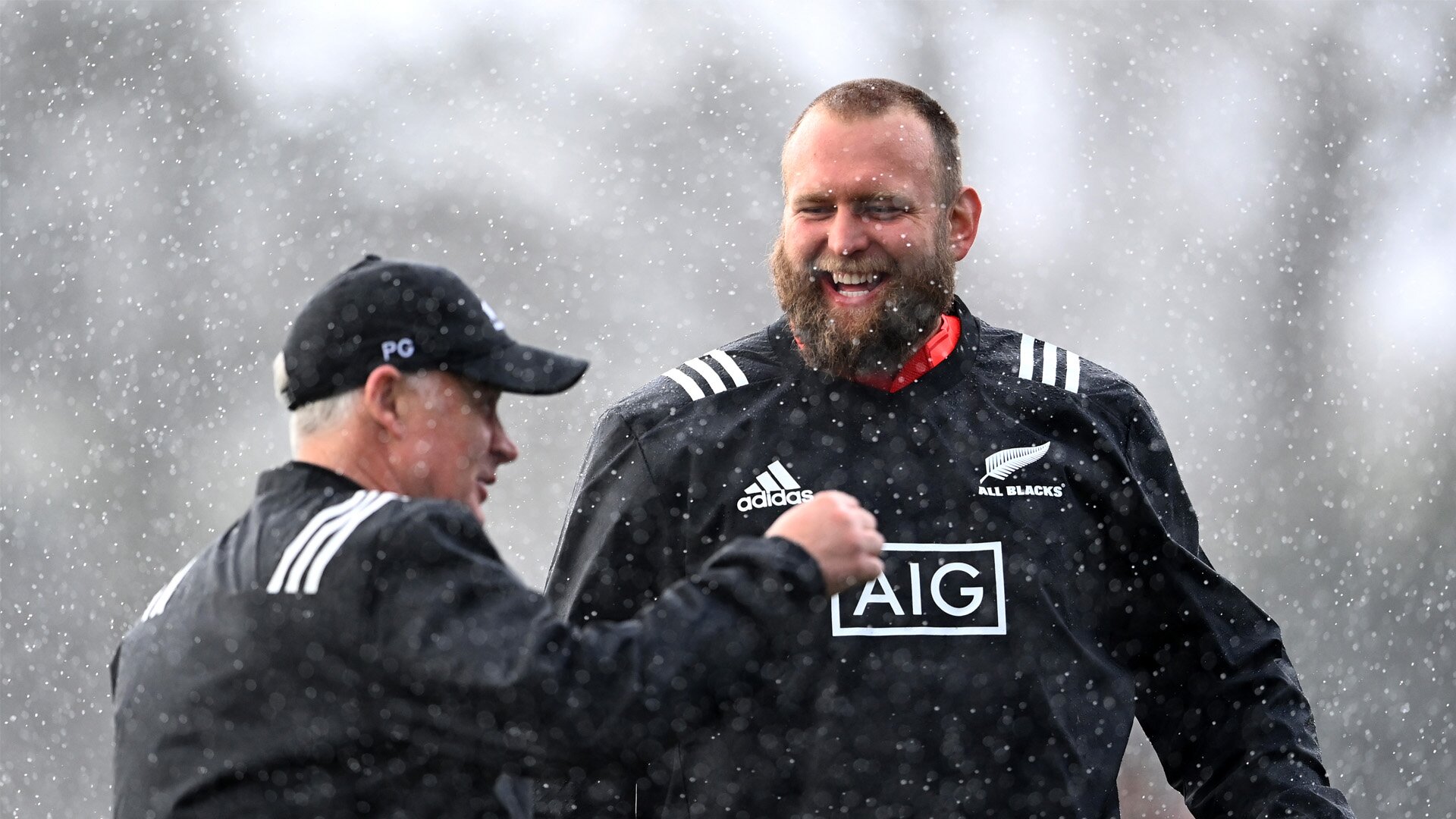 Savea and Dalton Papalii have also signed on the dotted line so there is no question that the All Blacks will have a pack that can win the ball and front physically.
The question of how able they will be to use that possession is starting to feel like it can be answered now that Rieko Ioane has also committed his future to stay in New Zealand through to the 2027 World Cup.
He and Jordie Barrett, who is contracted to NZR until at least 2025, could become one of the great midfield combinations – a prospect that clearly appealed to Ioane.
There had been media reports in February that Ioane had already signed with Ricoh Black Rams, but while he did have an offer on the table, he said it never appealed to him.
"It's a crazy world we live in, and there were options," Ioane said the day he signed. "I'm very privileged to be in that situation, and it came down to weighing up my legacy, family, the comfort of being home with my partner, mum and dad, Aki [brother Akira] just around the corner … weighing that up with, when it comes down to it, money.
To be considered great, [Ioane will] have to do more than score tries and gather Test caps – he'll also need to bank some titles.
"We talked through it, I got all the support, all the information I needed, and that's where we landed."
What floats his boat is creating a legacy – and having established himself between 2016 and 2019 as one of the great wings in world rugby, he's now on course to become one of the great centres.
He realises, too, that to be considered great, he'll have to do more than score tries and gather Test caps – he'll also need to bank some titles and his motivation to succeed will be a big factor in driving his growth.
"Growing up in Auckland and coming to the Blues, we endured those tough seasons at the beginning, and now it's looking to create that winning culture. You can't have a legacy without titles, so titles would be a good place to start, with our sole focus on this year first."
With Barrett and Ioane having committed to stay, the next player NZR is hoping to sign through to 2027 is Damian McKenzie.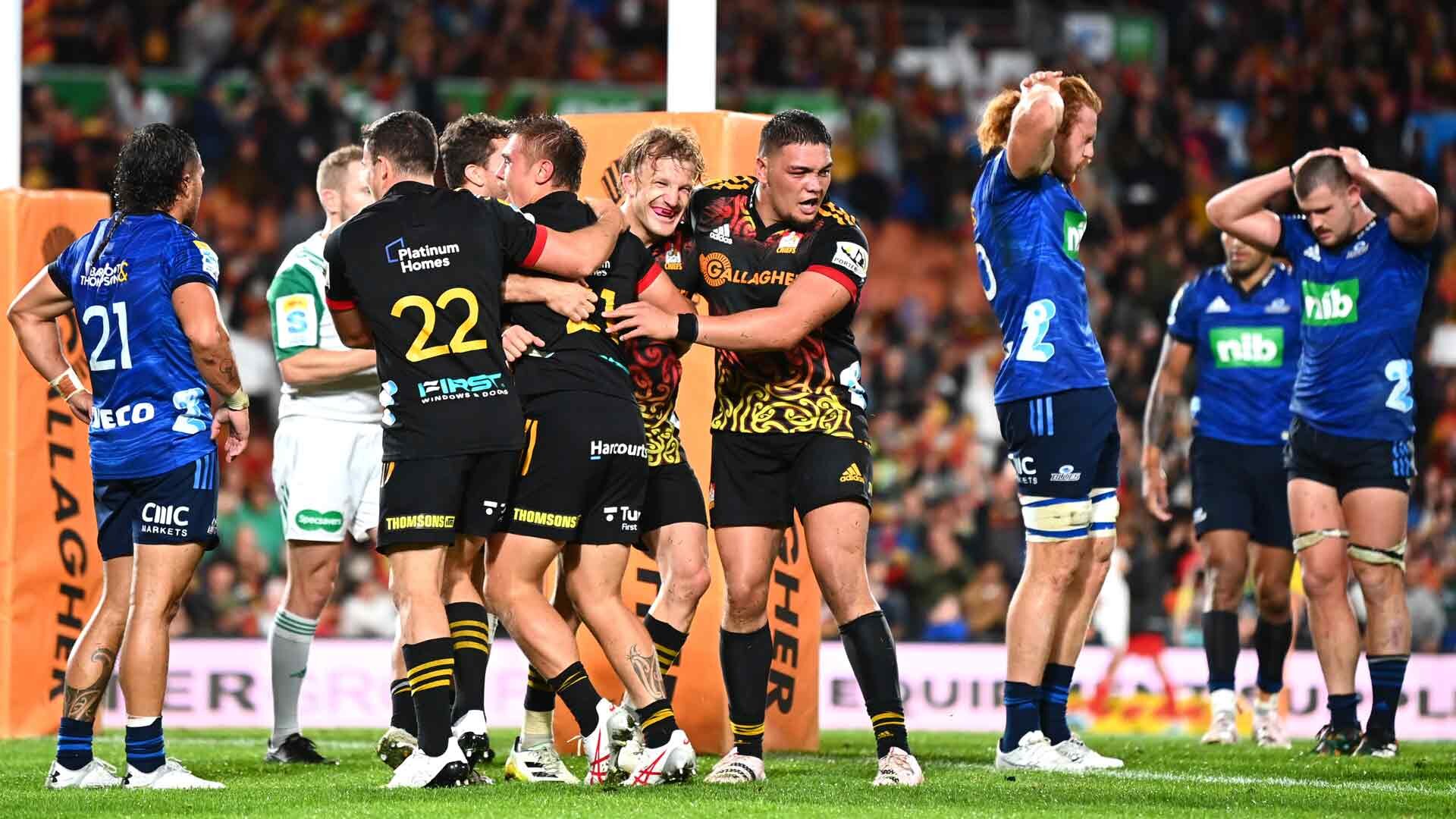 The Chiefs utility back has been the form No 10 in this year's competition and now seems destined to be the man to play first-five for the All Blacks next year.
At 27, he's got time to grow into the role and on the form he's shown so far this year, his potential is significant.
He's always been busy and exciting, but McKenzie has eradicated the errors that used to blight his game and has shown an incredible level of maturity through his game management and tactical kicking.
If the All Blacks can keep him and then work on persuading Will Jordan to stay, they will have one of the most exciting backlines in world rugby next year.
The icing on the cake will be the signature of current captain Sam Cane, who has been the form No 7 in New Zealand this year.
The All Blacks skipper has been maligned in recent times, critics saying he's past it, accusing him of not bringing the dynamism the role needs, but he's come into 2023 injury-free, highly motivated and in the best form he's shown in years.
He's only just turned 31 and he could be the perfect squad player next year for the All Blacks – a brilliant guy to have around, start a few Tests, come off the bench in others and support whomever Robertson appoints as his captain.
No matter what happens in 2023, the All Blacks have ample reason to look forward to 2024 and beyond.