Back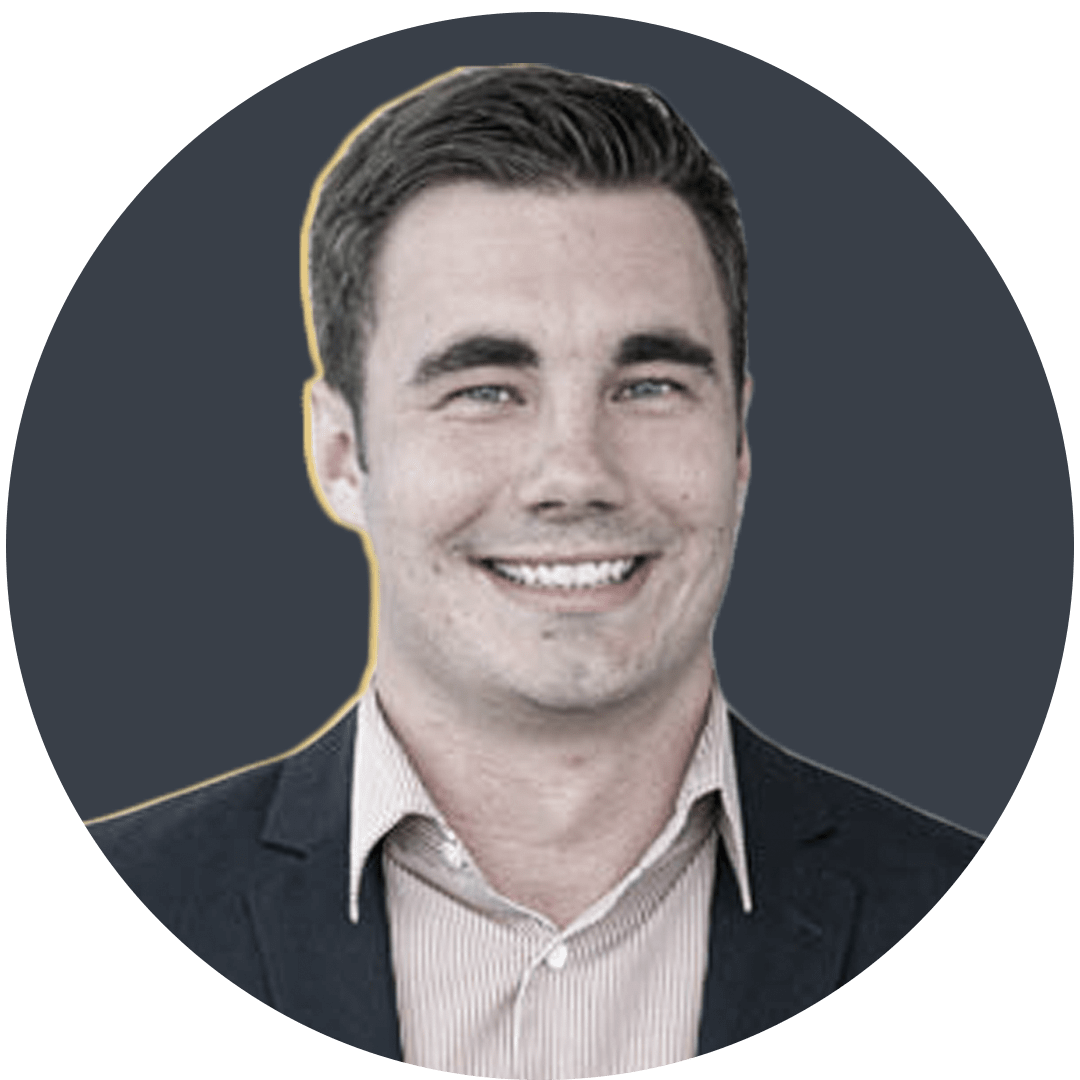 By Tom Vinicombe
Tales of the unexpected
Tupou Vaa'i's elevation to the New Zealand national set-up has been nothing short of astronomical. Prior to the country's nationwide lockdown earlier this year, Vaa'i had been targeting a second stint with the NZ Under 20s side. Now, the 1.98m lock is odds-on to make his international debut in the coming months.
Few All Blacks supporters around the country had even heard of Vaa'i prior to Super Rugby Aotearoa while the man himself certainly wasn't targeting a national call-up when he was first drafted into the Chiefs as an injury replacement.
"It's been a pretty weird and buzzy year for me," Vaa'i told The XV, thinking back on the turbulent 2020 season.
"I was pretty much prepping for the 20s World Cup later on in the year and then Covid hit, so I went back home and stayed with my mum and dad for the lockdown. I was working with the old man doing a bit of a labouring, timber fitting and then got the phone call from the CEO from the Chiefs asking if I could play in this new competition."
Even after being brought into the Chiefs environment, Vaa'i wasn't seriously anticipating playing many minutes for the team he's supported since childhood.
With Brodie Retallick, Laghlan McWhannell and Michael Allardice out for the season, however, and Tyler Ardron's pre-arranged departure to France on the horizon, the former Wesley College student suddenly found himself thrust into the limelight.
"I thought I'd be there just for the numbers, so I was pretty stoked to find out that I might actually get a couple of games under my belt," Vaa'i said. "Just to put on the Chiefs jersey and to play for a team that I've been dreaming about playing for growing up in school was pretty amazing."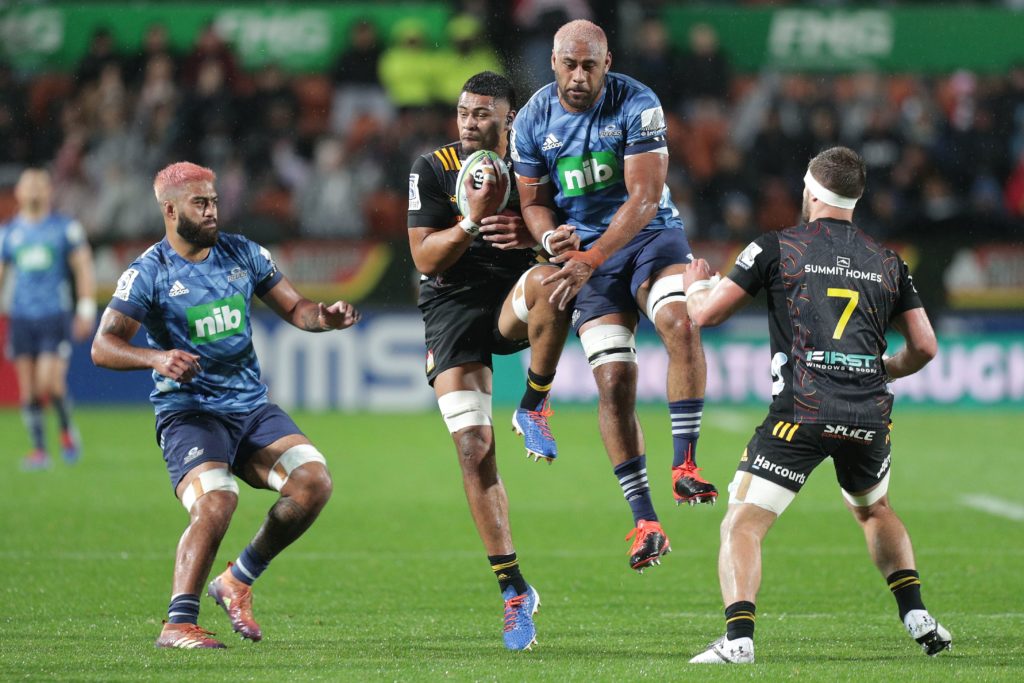 Initially, Vaa'i understood he'd be on limited minutes on account of his inexperience, but that plan soon flew out the window.
"Leading into the 10 weeks, I got told that I'd be on minutes restrictions due to my age but then as the season went on, we were slowly getting more and more injuries so there was no point in me having those restrictions.
"I'm still pretty new to the game at that kind of level, so the more games I got, the more prepared and the more experienced I became, but it was a big step-up physically. You could tell because my body was slowly breaking down as the weeks went on."
I was working with the old man doing a bit of a labouring, timber fitting and then got the phone call from the CEO from the Chiefs asking if I could play in this new competition.

Tupou Vaa'i
It was a disappointing season overall for the Chiefs, who suffered eight back to back losses in the Super Rugby Aotearoa competition, but Vaa'i and his teammates didn't drop their heads and the 20-year-old lock slowly started to impress the higher-ups.
"I was just going in there and trying to nail my role and the results didn't go our way but, honestly, to see the boys still turn up, week-in, week-out and still try to put a performance out there was pretty awesome," said Vaa'i.
"To be able to rub shoulders with current All Blacks was pretty special, the likes of Sam Cane and Damian McKenzie and Anton [Lienert-Brown] and Nepo Laulala. It's pretty crazy, it just felt like my dream was coming true that I got to train with these guys and run out with them on the field as well.
"It was just good fun, good to be around the boys. They helped me a lot. They helped me get prepared during the week, so I could just go out there and perform well."
Nearing the end of the Super season, Chiefs forwards coach Neil Barnes let Vaa'i know that he was under consideration for the one-off North v South exhibition match – but that wasn't a priority for the former Aucklander, and his selection in the North Island side still came as a surprise.
"Neil Barnes kind of gave me a heads up but that was at the back of my head, I wasn't really focused on making that team," Vaa'i admits. "I was more focused on trying to perform well for the Chiefs, get the results and stuff. I was just more happy with getting through the games and being injury-free, which was a surprise because of that physical step-up.
"It was a pretty funny way how I found out I'd been selected. I didn't get a heads up or anything that I was going to make the team, I found out on social media. One of the boys tagged me in one of the stories on Instagram. I was looking at my phone and I was like, 'Oh, what the hell is my bro tagging me in now?' I clicked on it and I was like, 'Whoah, what the heck?'
"I was sitting in my car at the time and I just hopped out straight away and did a couple of laps in my driveway. I was shocked, didn't know I was going to make the team. I had so many emotions going on, going through my head and I was just speechless.
"I didn't know who to call first when I found out the good news. I called my dad first and, to be honest, he didn't even know what North and South was! But he was still pretty stoked."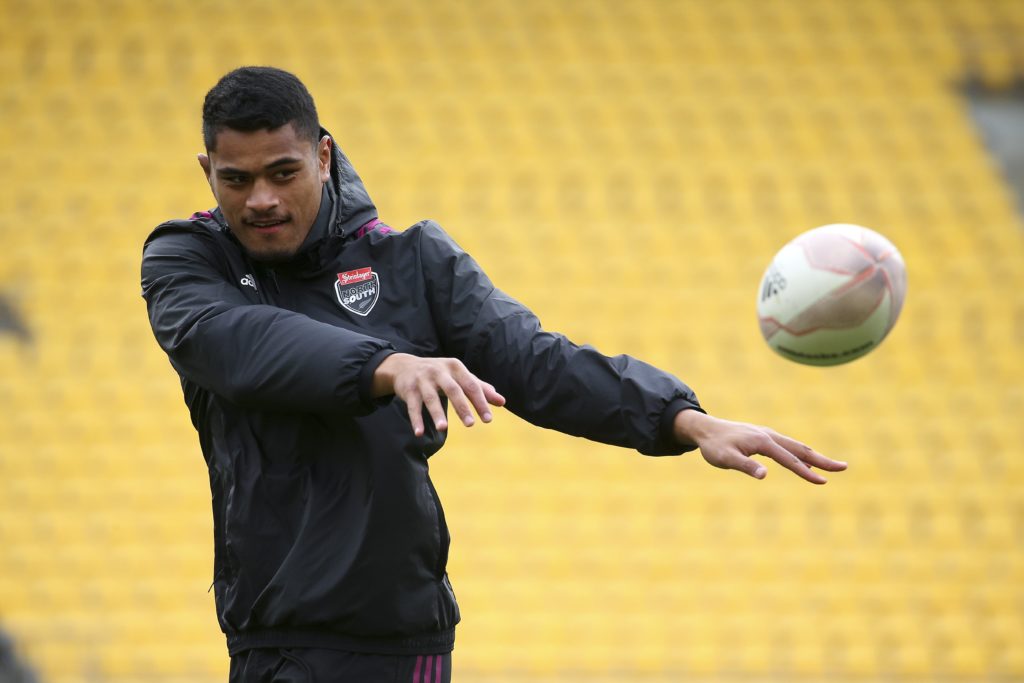 Of course, there was still more to come for Vaa'i, who admittedly felt a little bit out of his depth when he arrived at the North training camp.
"Just before we were going into camp, [All Blacks assistant coach] John Plumtree gave me a phone call just to check up on me and see how I was going and let me know what the coaches expected from me during that camp. He just told me to go out and express myself but also have fun.
"It was quite a weird experience. I thought the week was going to be serious but the boys were all there to enjoy and express themselves and put on a good performance for the people back at home.
"The first couple of days, I didn't really know anyone and there was hardly anyone that was my age so I didn't really know who to hang out with. Luckily, I had [Chiefs teammate] Lachlan Boshier there so I was hanging around him for the first couple of days and then the last couple of days, the boys started asking me if I was all good or if ever I needed any tips or any help, I could just hit them up.
"Ofa Tu'ungafasi, Patrick Tuipulotu, Ardie Savea, Asafo Aumua –all those guys. They just all welcomed me with both arms into the environment and showed me how things are done."
Preparing to play alongside men that he had just spent eight weeks playing against was a new experience for Vaa'i and his connections with Auckland locks Tuipulotu and Scott Scrafton were particularly memorable.
"Patty was a guy I tried to model my game around, I always looked up to him during my First XV years at school," he said.
"Scott Scrafton, I've only played against him and I've always thought bad things about him. But off the field, he's such a good guy, such a good guy. He's a different character off the field. It all changes when you get into camp and you get to know everyone a bit better."
When it was time to confirm the side for the actual match, Vaa'i had a hunch that he might be involved – given that he, Tuipulotu and Scrafton were the only locks named in the squad – but he hadn't anticipated that a starting spot alongside his idol was on the cards.
"This year just keeps on popping up surprises. I wasn't expecting to start but when the team was named, I just knew I had to take the opportunity and go out there and do my best. I had to go out there and nail my role on the field and have fun pretty much, express what I could do. I'm sure I did that on that night.
"It was a special moment for me, to be finally playing with Patrick Tuipulotu, a guy I'd always looked up to, and to see him lead the team the way he did. I was stoked to be able to rub shoulders with him and to lock down with him in the pack and in the scrum.
"It was pretty amazing to play with all of those guys, they have got so many amazing skills under their belt and to see them showcase that on that Saturday night was pretty incredible. It was pretty special too because that North and South game hasn't been played since 2012 and to be named in that squad and to be playing was crazy.
"I guess It was pretty hard to take that loss on the chin but the boys were pretty happy just to be a part of that weekend and to be part of the game."
The final play of the game saw Will Jordan pluck Josh Ioane's perfectly placed cross-field kick out of the air to nab an incredible – and unexpected – victory for the South team.
Vaa'i, a part-time prop at high school, was safe as houses in the North Island engine room, if not spectacular – which is still an impressive feat for an admittedly inexperienced tight forward.
The All Blacks selectors had evidently seen enough from the second-rower, despite his limited top-level appearances, and on the Sunday after the game, Vaa'i was named in Ian Foster's first-ever All Blacks squad.
"He's a very physical young man, he's got good height and good size and really competent and calm in the set piece and doesn't get too flustered," Foster said on the day of the announcement.
"Around the park he's got really good intuition. He knows what to do and makes really good decisions. Clearly at 20 he's got a lot of developing to do but he's 115kg-116kg and got a great frame on him, and good skills."
It was a special moment for me, to be finally playing with Patrick Tuipulotu, a guy I'd always looked up to, and to see him lead the team the way he did.

Tupou Vaa'i
Despite all that, Vaa'i had to wait until the morning of the squad announcement to learn if he'd done enough to earn a place in the national side.
While Vaa'i was somewhat blindsided when he was named for the North v South match, he wasn't going to let that happen again, and had set an alarm so that he would be up and ready when the call finally came through.
"My phone call came five minutes after my alarm so I was probably one of the lucky guys that got my call pretty early, I wasn't really nervous for that long at all," Vaa'i said.
"I received the phone call at 7:30am from the manager and to hear him say that I made the All Blacks, there were so many emotions going through my head. The only thing I could say to him was 'Oh, true?'. He was like, 'Yeah mate, you've made the All Blacks' and I was just like, 'Oh, thank you, thank you.' I was just speechless, I didn't know what to say when he said that, to be honest.
"I think I woke up [roommate] Beauden Barrett when I received the phone call too. He knew the phone call was coming but I think he was still sleeping so I got up to go outside to receive the phone call and then I think I woke him up.
"After his phone call, he asked me if I had good news or bad news, so I told him I had good news and he was just so stoked for me to make it into the team."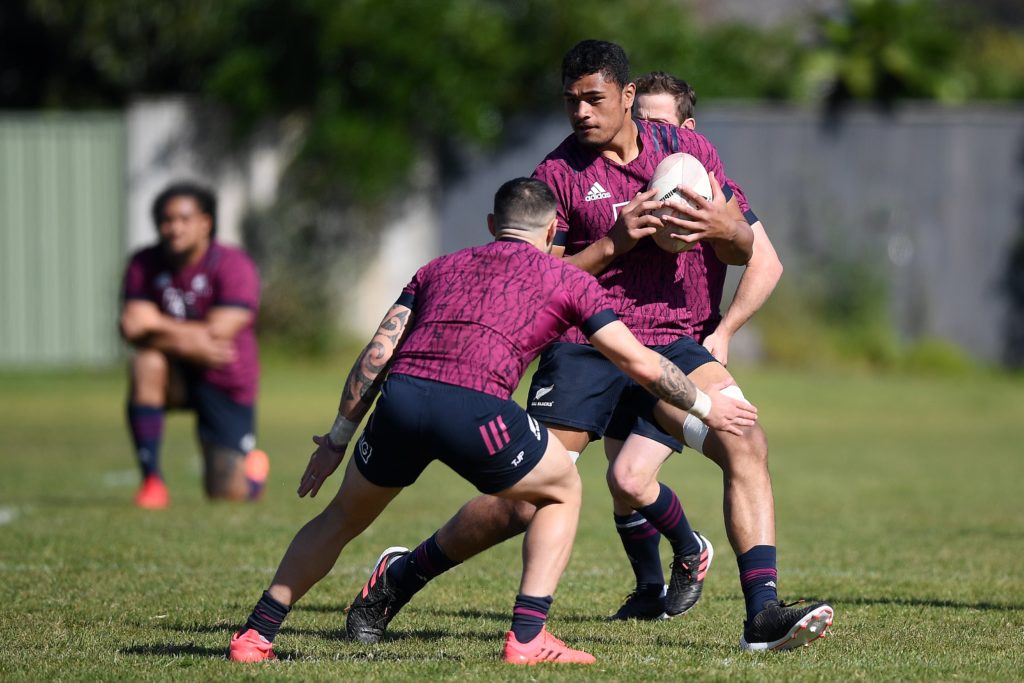 And what about that heart-warming video of Vaa'i revealing to his extended family that he'd made the cut?
"I rang my old man earlier just to say happy Father's Day and to let him know we'd be finding out that day if we'd made the All Blacks or not. He just said that whatever happens, he still loved me and stuff.
"After that, I got the phone call, so I messaged one of my cousins to round up the whole family, just so I could say thank you for the support the night before for the North and South game. I FaceTimed my family and they were all there and I thought it was going to be easy just saying that I'd made the All Blacks but then all the emotions and stuff all came in and took the best of me. It just all went from there.
"My family have always been there on the sideline supporting me since I was playing at school. I've got six sisters and all my cousins are pretty much my siblings as well, we all grew up together. To see them all cry, I was just so blessed to see that their sacrifices were all worth it."
Some would say that the Vaa'i's selection is a product of chance. With Brodie Retallick on sabbatical, and Scott Barrett injured, the All Blacks were always going to have to dig deep to unearth some locking talent. There are plenty of older, more experienced second-rowers running about the country at present, however – second-rowers who Vaa'i all pipped to earn a spot in the All Blacks squad.
I rang my old man earlier just to say happy Father's Day and stuff, just to let him know we'd be finding out that day if we'd made the All Blacks or not. He just said that whatever happens, he still loved me and stuff.

Tupou Vaa'i
At 20 years old, Vaa'i still has his whole career ahead of him and he's taking nothing for granted. A spot in the All Blacks squad is not the same thing as a spot on the field, and Vaa'i is well-aware that there's still plenty of water to flow under the bridge before he'll have the chance to run out wearing the silver fern.
Still, you can't begrudge the young lock from feeling at least a little bit giddy about his sudden rise up the ranks.
From crossing his fingers and hoping for some solid minutes with the New Zealand Under 20s and Taranaki during the Mitre 10 Cup to staring down the barrel of a potential test debut, 2020 has been a meteoric rise for Tupou Vaa'i.
"My mindset leading into Super Rugby Aotearoa was to go out there and just to learn and develop as a young lock, it didn't really cross my mind that I could make the All Blacks this year.
"As a kid growing up in New Zealand, that was always the goal at the back of my head, to make the All Blacks. I just wasn't expecting it to be this quick."
More stories