Back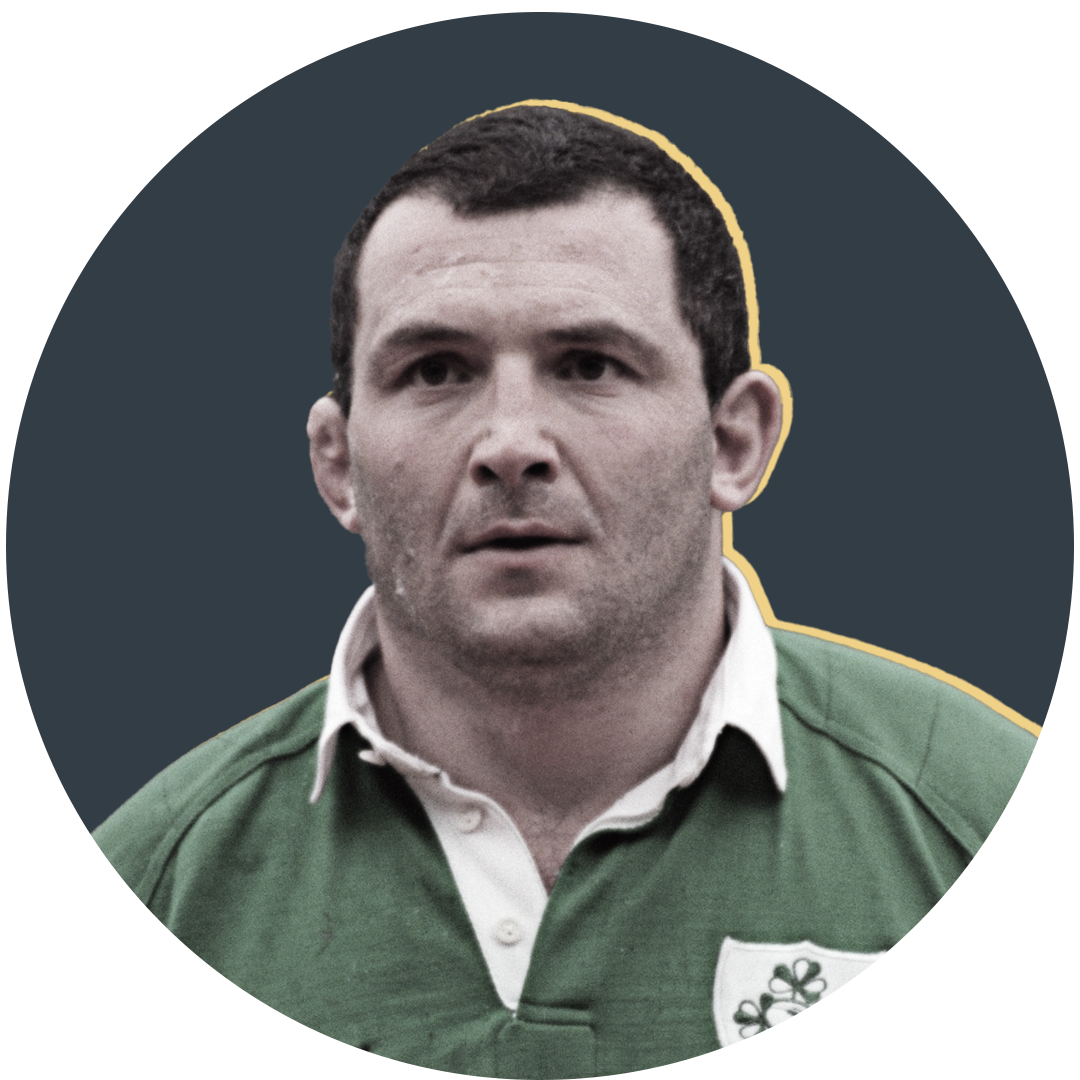 By Nick Popplewell
Taking the hits
March 1993. The Fox and Pheasant, Chelsea. Two props, a hooker and Mick Galwey. Two pints down when Galwey arrives with a third and a word of advice. "Whatever you do, lads, don't look up."
We all look up.
The entire selection committee are sitting across in the lounge, eyeing half the pack they'd picked for the following day's game against England. "Shit," I say. "Shite!" echoes Peter Clohessy. "Will we leave?" Terry Kingston, the captain, asks. "Will we shite," Galwey says, pointing towards me. "Yer man hasn't bought his round, yet."
We end up staying, drink a third pint, then a fourth, all the while knowing that if things went south the following day – as they so often did for us at Twickenham – then these eve-of-match pints would end up being the costliest of our careers. "We'd better put in a performance tomorrow," Galwey quietly said as we walked home. "We will," Clohessy replied.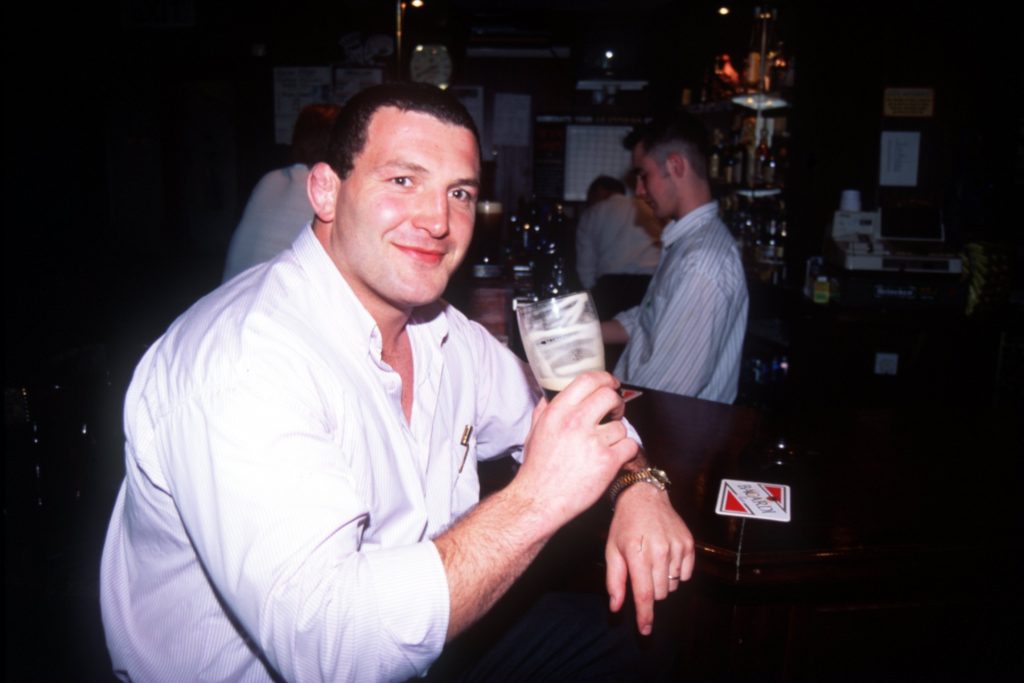 And we did, winning 13-12. Clohessy believed in us and believed in himself. So many of us were like that. In 48 internationals with Ireland, I was never scared. Day number one in green, I link arms with Willie Anderson, the then-Ireland captain, as the All Blacks begin their haka. He starts shifting forward. "Eh, where are you going Willie?" He was off to make a point. Inch by inch we shifted forward until Willie got right up into Wayne Shelford's face. Richard Loe was the one facing me.
Not for long. Nineteen minutes later I was off, two broken ribs a memento for my debut. It would be a year until I'd get picked again and another year until the third cap came along. That was how it was back then. Nothing was set in stone, Ireland changing coaches as often as Imelda Marcos changed shoes. Nine years in a green shirt were served under six different men.
Jimmy Davidson was the first, a tad eccentric but a good bloke. Jimmy didn't want us reading newspapers before games, ripping the Financial Times out of Neil Francis' hands en route to training one day, before joining in the session later on, lying on the ground, instructing us to show no mercy when we rucked. We all did what we were told. Jimmy got up off the floor, bloodied and scarred. "Now do that to them on Saturday," he said.
Then it was Gerry Murphy's turn. Gerry was good, but Gerry didn't have a New Zealand passport and that's what you needed to impress people in Irish rugby

Nick Popplewell
Next came Ciaran Fitzgerald, an intense chap, a front-row man. I liked him. Then it was Gerry Murphy's turn. Gerry was good but Gerry didn't have a New Zealand passport and that's what you needed to impress people in Irish rugby. Murray Kidd ticked that particular box. He got the job after the '95 World Cup, lost six games out of nine, and was replaced by Brian Ashton. Brian had big ideas and a six-year contract. He was out of there after 13 months. Some bloke called Warren Gatland was next. I wonder what became of him.
Forty-eight times I played for Ireland. Thirty-two times I lost for Ireland. Namibia, 1991. Two games, two defeats. New Zealand: five games, five defeats. I'd a 100 per cent record against France, Australia and Italy. Played 13, lost 13. Scotland was better. I played the Scots seven times, lost six. The one time we got a draw, the game was so dull the crowd started a slow handclap.
You listen to cries of Ireland having a poor season this year and you don't disagree with the assessment. The rugby isn't great to watch, all very bish-bosh-bish in attack, a bit too passive in defence. But these days two wins out of four is considered a terrible season. In the 1990s, two wins out of four was regarded as a triumph.
You wonder what's brought about the change in perception.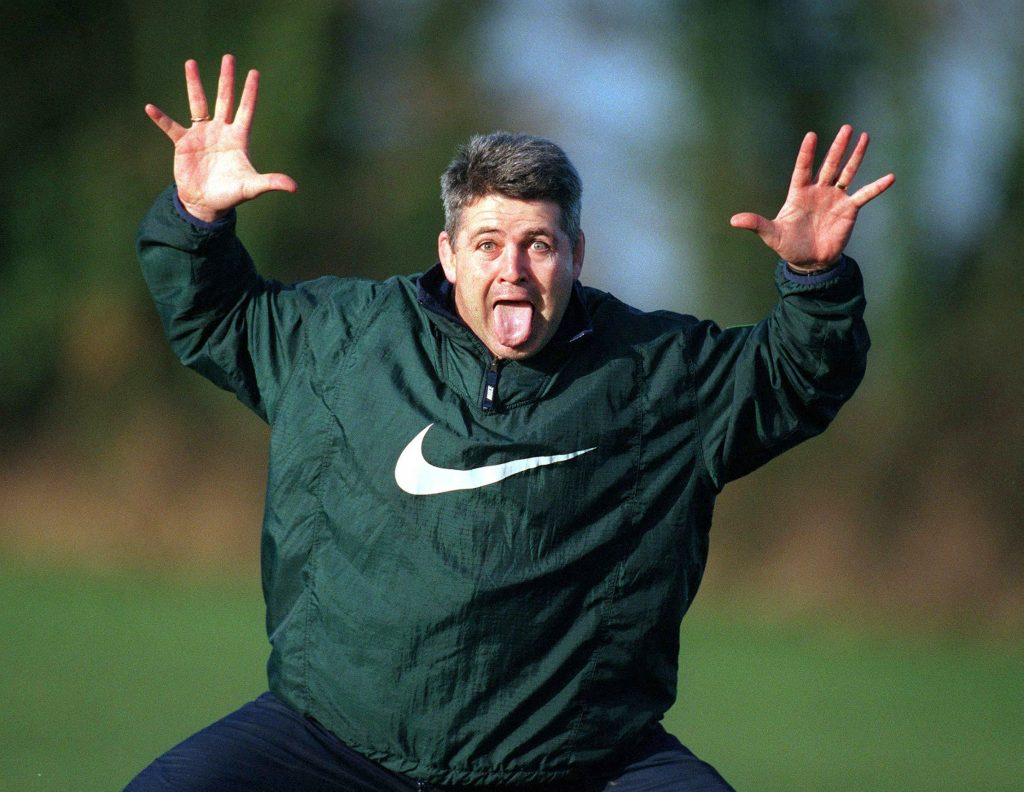 And you know the best place to start that answer is with the bus story. Italy, 1995, we're preparing for a World Cup. Before the Test in Treviso, we had a meeting in the team hotel. "This is where the journey starts," we said.
If only. To go on a journey you needed a mode of transport. We didn't have that luxury. The team coach didn't show. We all hailed taxis and flagged down cars to get to the stadium, arriving 15 minutes before kick-off. Needless to say, Italy won.
So did France in that year's World Cup quarter-final. Ahead of training for that game, the Vaseline was missing from the medical bag. We planned a major scrummaging session. There was a bit of a stand-off. No Vaseline, no scrummaging. We spot a truck. "Terry (Kingston) come with me," I say. Next thing, we're under the wheel of this truck, getting lumps of axle grease, Vaseline's ideal substitute. We looked like coalminers by the end of that session.
Passing the Wallaby dressing room, they saw these oxygen tanks hanging from the ceiling, one for each Australian player. We had a bowl of jelly beans in the middle of our changing room.

Nick Popplewell
David Corkery told me about the Australian tour in 1994, the lads finishing their warm up before the Test in Brisbane, fearing they'd put a bit too much energy into it as they walked back to the sheds. Passing the Wallaby dressing room, they saw these oxygen tanks hanging from the ceiling, one for each Australian player. By way of contrast, we had a bowl of jelly beans in the middle of our changing room.
It showed later on. After 60 minutes of that Test, we're in with a shout of winning; after 80 minutes, we're of the opinion that oxygen tanks have more scientific merit than sweets.
Fatigue was a recurring problem. We weren't fit enough; the structures behind us not good enough; while the revolving door of coaches made no sense. Under Fitzy (Ciaran Fitzgerald), we led Australia – the eventual World Cup winners – by five points with two minutes to go in our 1991 World Cup quarter-final. We lost by a point.
A year later we're in Dunedin, playing the All Blacks off the park when Alexander MacNeill, the ref, finds his whistle. Ping. Ping. Ping. Ping. Ping. "MacNeill was their man of the match," I say back in the dressing room. Ireland had never beaten New Zealand up to that point. We lose 24-21.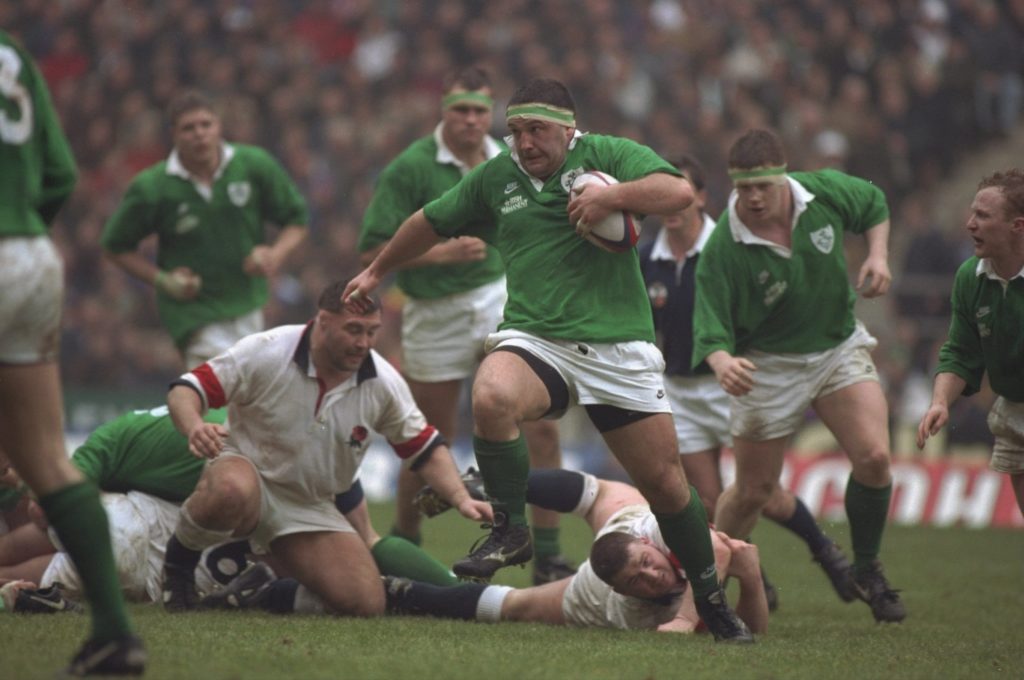 Gerry Murphy takes over soon after. Gerry takes us to a win over England, my first over England at Lansdowne Road… my last win over England at Lansdowne Road. You hear all this guff about England having a psychological advantage over Ireland now and you piss yourself laughing. They never did, even when we were crap. They certainly don't now.
That day in 1993, Dean Richards was absent. I knew Dean. He knocked me out in '91 at Twickenham. Cracking punch. BANG. I asked the touch judge what happened. He told me who'd done it. In those days there was no such thing as a TMO. If you wanted justice, you delivered it yourself. I waited seven years for revenge and got it.
Deano was tough. Deano was smart. When England had him, England were a different side. But England were not England when someone else wore the number eight shirt. If things started to go wrong – as they did for them in '93 and again after our pre-match pint routine in '94 – then there wasn't that authoritative, streetwise leader to calm everyone down. The same thing happened the grand slam-chasing side in 2001. Martin Johnson wasn't there that day in Lansdowne Road, nor Lawrence Dallaglio. England weren't the same team. Ireland won.
Fast forward to 2011. Johnson is England's coach this time. Again, a grand slam is on the line. Again, Ireland win. They did the same thing in 2017, again against the odds. That's why I'm not buying this idea that England just have to turn up at the Aviva on Saturday to win. Sport isn't like that. Ireland-England certainly isn't like that.
So even though I reckon there will be seven or eight Englishmen on the Lions Test side this summer and probably just two Irish players – and even though Billy Vunipola is playing, Vunipola the modern-day Richards, the controller, the talisman – it doesn't make the result inevitable. The idea of an Irish victory on Saturday isn't a joke.
Even though Billy Vunipola, the modern-day Dean Richards, the talisman, is playing, it doesn't make the result inevitable.

Nick Popplewell
But once upon a time it was. And I was sick of hearing the punchline.
You remember being forced out onto a busy Cardiff street at 2am – 12 hours away from kick off in the '97 Five Nations, pulled out of your bed because a fire alarm had gone off. You were convinced it was the Welsh, playing dirty tricks.
You mention this in a team meeting the next day. "Let's do our talking on the field." That night one of the IRFU's alickadoos does his talking in the bar. "That fire alarm," he confesses. "Eh, that was down to me. I was smoking a cigar in my room after I got in from the pub."
February, 2000. New century, new era. The Five Nations has become the Six Nations; a kid called Brian O'Driscoll has become Drico. In Ireland, rugby has become chic. People know the players by their nicknames. Drico; Ronan O'Gara is ROG, Clohessy the Claw, Galwey Gallimh, John Hayes The Bull, Shane Horgan Shaggy.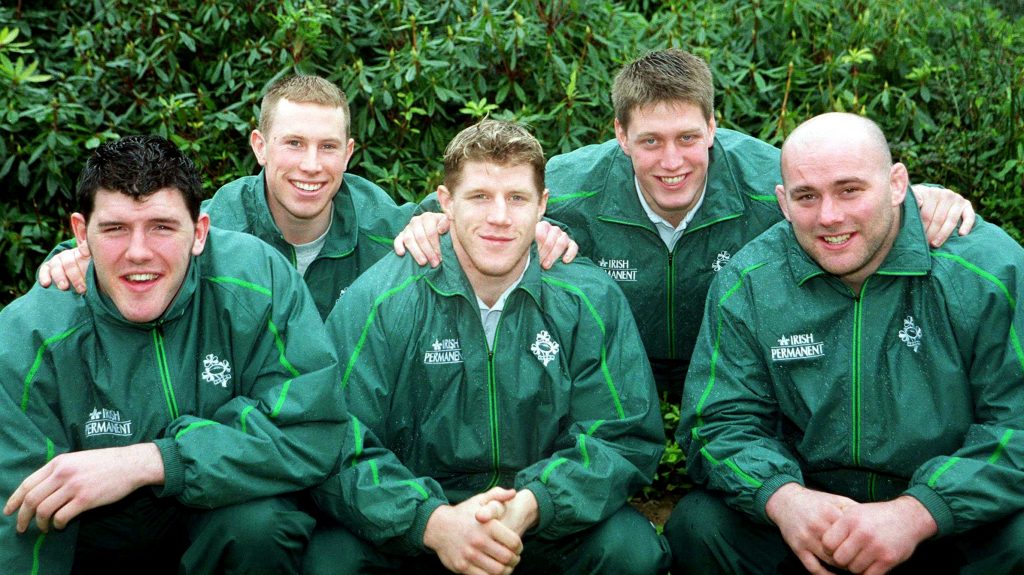 They appear on the nation's biggest chat shows. Sponsors queue up to get them to sign endorsement deals. Something else happens. The union adapts to professionalism and becomes the envy of many others.
The system they develop isn't totally perfect but it's better than it was. Ireland's players become centrally contracted, their game-time closely monitored, their development honed in a Pro14 league that didn't exist until a wise old man in the IRFU came up with the idea.
What they have isn't ideal – Ireland have four professional teams when Leinster are developing enough players to justify a fifth. Meanwhile, the current national team lacks spark. I'm no expert on back play but your eyes don't tell lies. Ireland are predictable, dull, not that effective. They've some things going for them. Tadhg Furlong is world class but still getting his fitness back; Iain Henderson, the second-row, is excellent, underrated; Tadhg Beirne has been good in this championship, CJ Stander very good.
At this stage, Furlong is our only shoo-in to make the Lions starting XV. None of our backs are likely to get a Test start as there are better ones out there in other countries – England and Wales proving that point at last Saturday.
So, you can see why Ireland have been written off ahead of Saturday's match but then again, we were in 1994.
And we all know what happened then.
If you've enjoyed this article, please share it with friends or on social media. We rely solely on new subscribers to fund high-quality journalism and appreciate you sharing this so we can continue to grow, produce more quality content and support our writers.