Back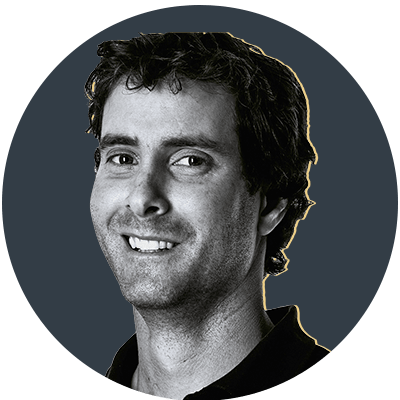 By Jon Cardinelli
Steyn alive
Ruan Pienaar recalls meeting Frans Steyn for the first time at Grey College, the famous rugby school in Bloemfontein that's produced 45 Springboks
Back then, Pienaar was several grades ahead of Steyn and a member of the first XV. As he practised his goal-kicking, he noticed an over-sized 14-year-old loitering behind the poles. Steyn was desperate to be involved, even if his contribution was limited to catching the ball and kicking it back.
"Frans likes to tell people that I bullied him at school," Pienaar says with a laugh. "I like to remind him that he's always been much bigger than me."
Few are better placed to comment on Steyn's incredible journey – as well as his significant homecoming to Bloemfontein – than one of his oldest friends and team-mates. Pienaar and Steyn began their professional careers together at the Sharks, and went on to star for the Springbok side that won the 2007 World Cup, the 2009 series against the British & Irish Lions as well as the 2009 Tri-Nations.
Pienaar joined the Free State Cheetahs in 2019 and spearheaded a successful campaign which culminated in the plucky team lifting the Currie Cup. A few months later, Steyn – fresh off his second World Cup victory with the Boks – relocated to Bloemfontein and committed to the Cheetahs.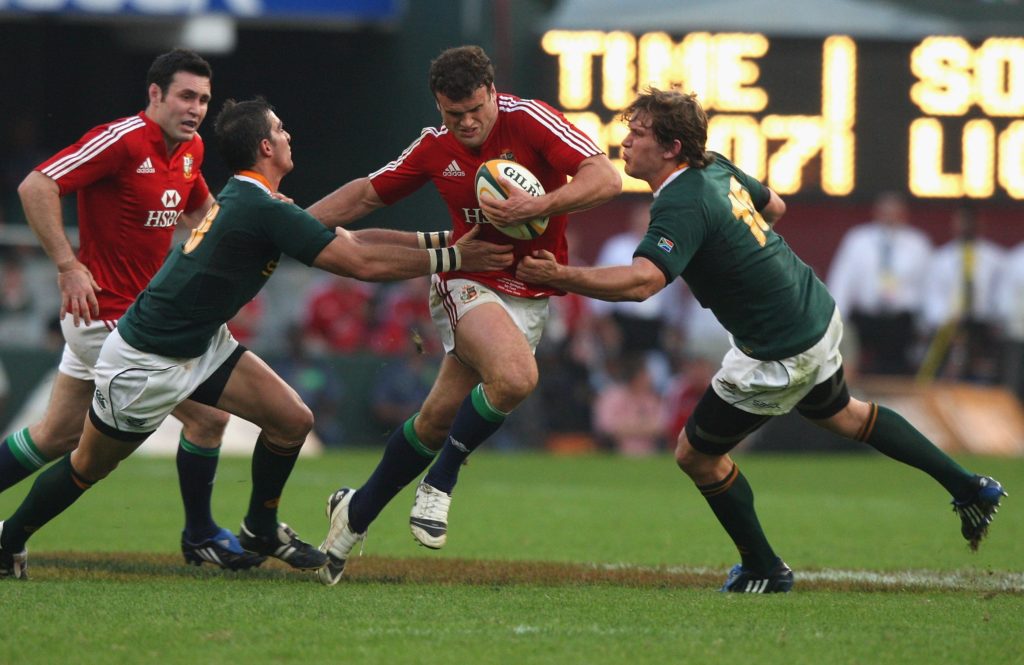 Steyn was one of South Africa's standout performers across the disrupted 2020-21 domestic season. The veteran finished the Currie Cup as the top point-scorer – converting 27 out of 28 attempts on goal – and was among the best ball-carriers in the seven-team tournament.
Pienaar, who has played alongside Steyn at various levels of the game over a period of two decades, takes up the story.
"Frans clearly has more to offer," Pienaar says. "In many ways he has improved, but in some ways he is still the same as he was all those years ago.
"Back then, Frans was an absolute rock star. He loved to play and he thrived under pressure. To win a World Cup at such a young age, and then to go on and beat the Lions – it doesn't get any better than that."
Frans was still very young in the 2009 Lions series, but he established himself as probably the best in the world in his position.

Ruan Pienaar
2008 was a year of transition for the Boks. Peter de Villiers succeeded Jake White as head coach, and it took some time for the side to settle.
De Villiers raised a few eyebrows when he moved Pienaar from scrum-half to fly-half for the end-of-year tour to the United Kingdom. After the Boks finished that tour with three wins, Pienaar went into the series against the Lions as the first-choice 10. At that stage Steyn – who had worn the number 12 jersey in the 2007 World Cup final – was the preferred full-back.
"He was still very young in that Lions series, but by then he'd played a couple of seasons of Test rugby and had established himself as the best player in his position – probably the best in the world in that position," says Pienaar. "We made some great memories in that team. 
"Now he could do the 'double' again, after winning the World Cup in 2019 and perhaps featuring in a successful series against the Lions this year."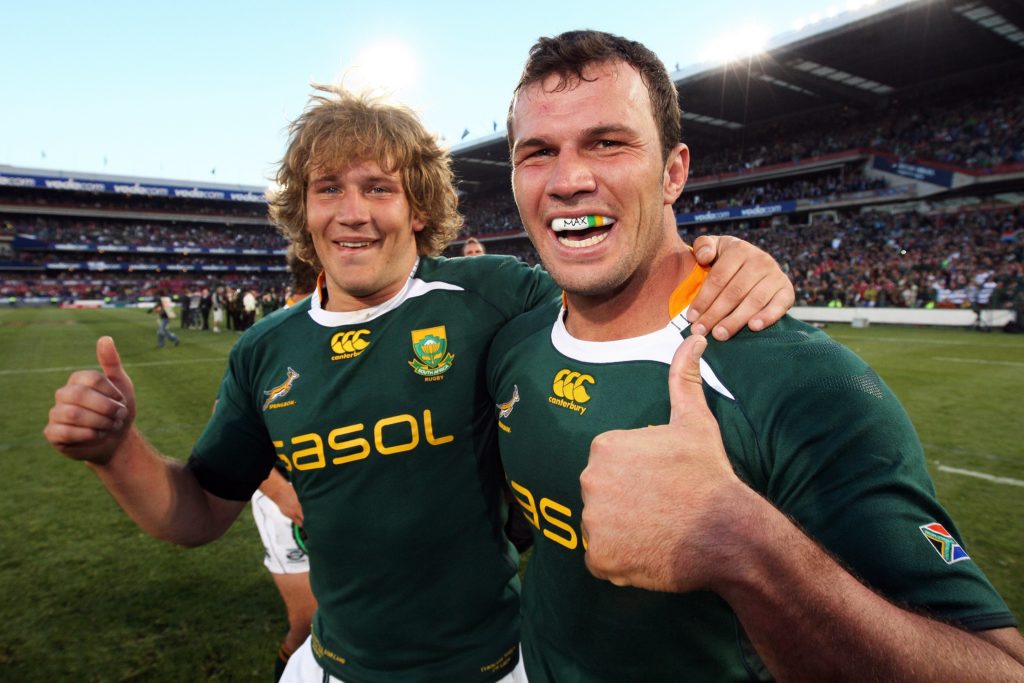 Pienaar reveals how Steyn – already a legend in South Africa when he returned in 2020 – was initially received at the Cheetahs last year.
"Those who had heard of him were a bit nervous, because he came to Bloem with a great reputation and CV. They quickly realised that he's a normal guy who doesn't take everything too seriously and loves to have a good time.
"He's so competitive on the field, though, and demands the best from himself and his team-mates. He can actually get quite grumpy in a game situation, but that's just because he's so determined to win."
Steyn's ability to win matches with a well-struck penalty or drop-goal is well documented. It's for this reason that his coaches often give him leeway to make decisions outside the game plan.
Steyn landed an ambitious drop-goal in the first Test against England at Twickenham back in 2006. Several months later, he nailed two drop-goals to clinch a tight Tri-Nations contest against Australia at Newlands.
For much of his 67-Test career, Steyn has been South Africa's preferred long-range goal-kicking option.
He can be intense, but his heart is always in the right place. He's fiercely loyal.

Ruan Pienaar
"It all seems to come naturally to him," says Pienaar. "He doesn't spend hours practising his kicking or anything like that. When he approaches the ball, he doesn't try to kick it too hard. He's just one of those physical freaks.
"I was his roommate at the 2007 World Cup, and I was amazed by his attitude in the buildup to the final against England. He was so calm. I was probably more nervous than he was, and I wasn't even starting.
"Maybe one of the keys to his success is focus on the field. He's not a player who worries about what other people are saying or thinking. As I said, he can be intense, but his heart is always in the right place. He's fiercely loyal, which is why so many people speak about him as a great team-mate and friend."
The global pandemic disrupted South Africa's plans to progress in the wake of the World Cup, and the Boks finished the 2020 season having not played a single Test. The Cheetahs were dealt a significant blow when they were cut from the Pro Rugby roster. SA Rugby opted to back the bigger and more commercially viable South African franchises – namely the Bulls, Lions, Sharks and Stormers – in an expanded Pro16 competition.
What hasn't changed over the past year, however, is the Springbok coaching team's faith in Steyn. The ageing star was hailed for his part in the World Cup triumph. Rassie Erasmus and Jacques Nienaber have insisted that Steyn will add value in the three-Test showdown with the Lions, scheduled for later this year.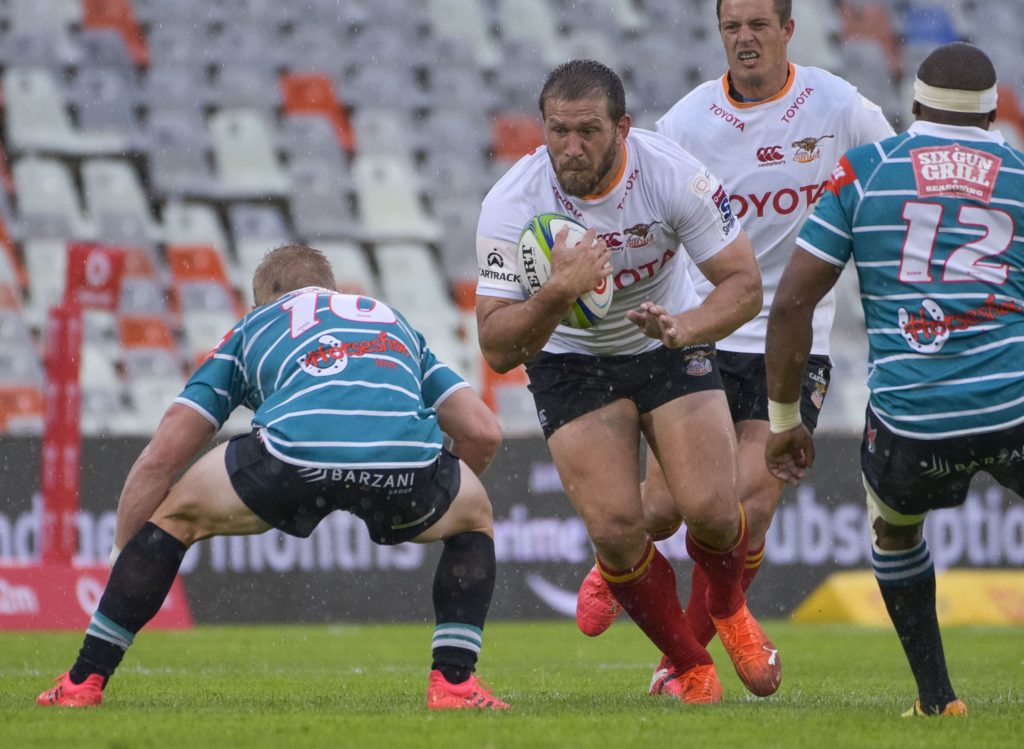 Nowadays, Steyn has the luxury of spending more time with his three children in the relatively quiet city of Bloemfontein. When The XV catches up with the decorated Springbok, he's in the process of fetching his kids from school.
"When my wife Linca and I spoke about moving back to Bloem, we said that we wanted our kids to experience what we experienced as youngsters growing up in the area," he says. "So much has happened over the past year with the pandemic, but by and large it's been the lifestyle we dreamed about.
"There were so many challenges across the Currie Cup season," Steyn says of the domestic tournament, which was staged in the middle of the South African summer for the first time.
"Typically, the Currie Cup would run from winter into early spring, and the conditions would be perfect for attacking rugby. As it turned out, we had to play a lot of our games in really hot and wet conditions. We couldn't express ourselves and ultimately we didn't get the results we were after.
I realised how much I had missed the gees. A few chirps and comments were thrown around, it was very competitive.

Frans Steyn
"The uncertainty around the Cheetahs franchise and many of our players was really disruptive. There was a time when players would announce their intent to leave and accept deals overseas, and then they would be gone within a couple of weeks. Then you'd hear of the next guy going, and the next guy.
"Look, I can understand why they left. If I was a bit younger, I probably would have gone too. But I've reached a point in my life where the decision is not completely about rugby."
That said, Steyn's desire to wear the green and gold jersey is still evident. When the lockdown eased last September, a Springbok trial match was staged at Newlands. Steyn outplayed many of his younger counterparts in that fixture.
"Maybe I was just really excited to be back in the swing of things after lockdown," he says with a chuckle.
"It had been almost a year since I'd been in a Springbok environment, and almost a year since I'd seen all of those other Springbok players and coaches. I realised how much I had missed the gees. A few chirps and comments were thrown around, and obviously it was very competitive."
The hype has continued to build since Steyn returned to South Africa. The man himself points out that the Springbok coaches rather than the public will decide whether he is good enough to face the Lions later this year.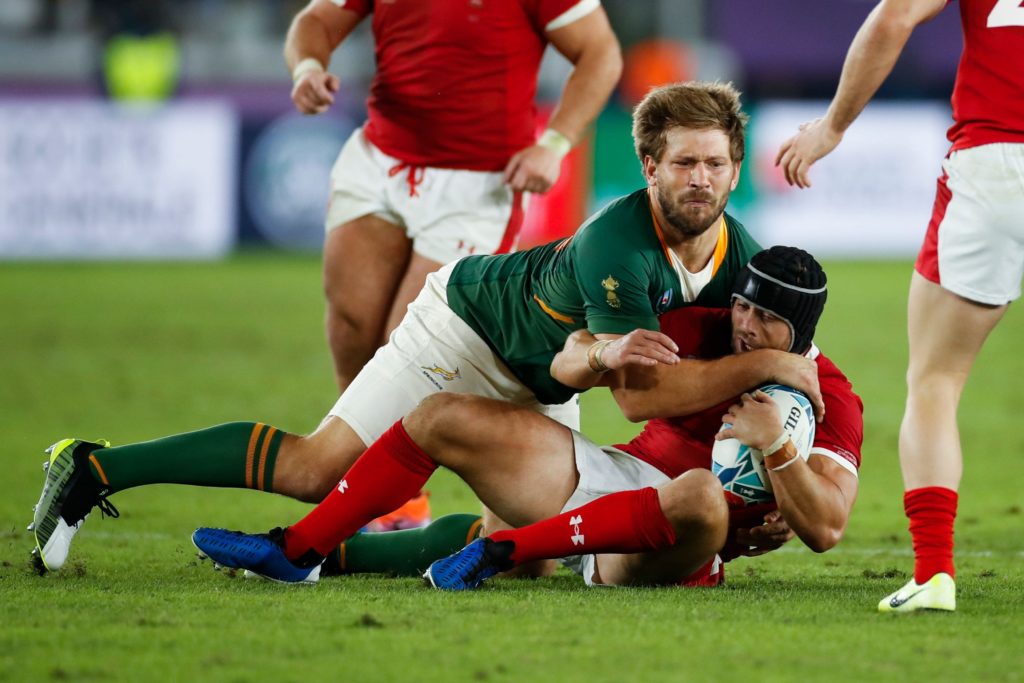 "I remember what it was like to play at the age of 20," he says. "I can't play like that anymore. For much of my career, I just had to focus on what I needed to do each Saturday. At the age of 33, though, it's a lot of work just to get to Saturday.
"There are so many players excelling here in South Africa and also in Europe. I'm realistic about what I'm up against. I don't want to be picked if I'm not good enough. I don't want to overstay my welcome.
"That said, I've always said that I would come back to South Africa and fight for a chance to face the Lions. It would be a great thing for me to go up against the Lions for a second time. I don't expect to walk into the team, though. I have to prove that I deserve to be there."
Pienaar, who has witnessed Steyn's influence and impact in various teams over the years, says that the player's age shouldn't factor into the conversation.
"Older players still have a lot to give. We saw that at the 2019 World Cup, with guys like Duane Vermeulen, Schalk Brits, Frans and a few others having such a profound impact.
"There is no substitute for experience. Frans has that and many other attributes in spades. He's been great for the Cheetahs since returning and I truly believe he will have something special to offer the Boks in another Lions series."
More stories from Jon Cardinelli
If you've enjoyed this article, please share it with friends or on social media. We rely solely on new subscribers to fund high-quality journalism and appreciate you sharing this so we can continue to grow, produce more quality content and support our writers.