Back
By Jamie Lyall
Shotguns, mushrooms and Eddie Jones: Alex Codling's French odyssey
Alex Codling was wandering through the foothills of his new Oyonnax home when he came upon three shadowy figures. In the fading summer light, Codling realised these men were toting serious weaponry. A large firearm apiece, in fact.
"It was one of my first walks around the village where I stay, and I walked up to these guys in the road with a shotgun each," says the giant former England lock.
"It was getting dusky. I had no idea what they were doing until they said they were hunting. It's big here, there are a lot of wild boars in the mountains."
Welcome to the ProD2. Codling is nearing the end of an invigorating two-year stint as Oyonnax's lineout orchestrator, the little rugby-obsessed town by the Swiss border his latest stop in an much-travelled coaching career. As part of Joe El-Abd's staff, Codling has helped propel Oyonnax into an imperious 23-point lead at the ProD2 summit. The team is chasing not just top spot and a promotion play-off, but a record points total and tries tally.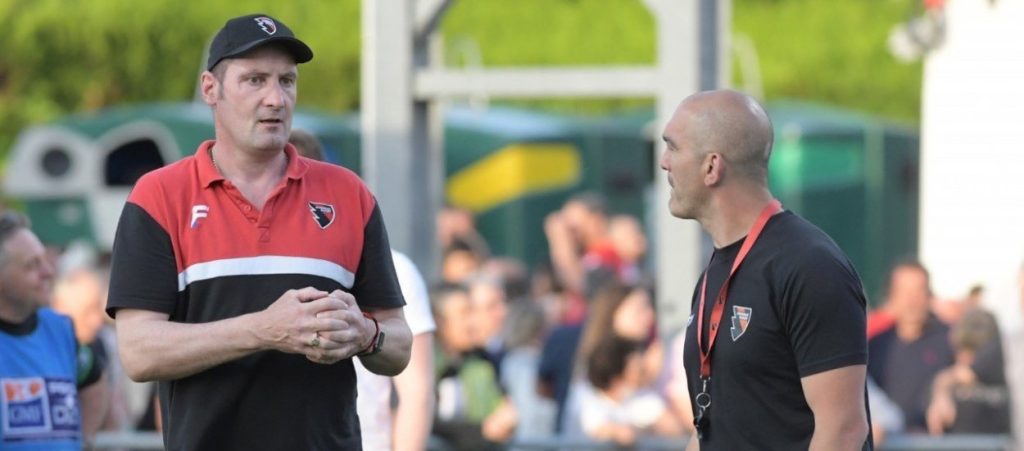 This stuff is oxygen to Codling. Rugby, and the people in it, are his sustenance. He talks about players as though they are family. In that sense, immersing himself in the emotional maelstrom of the ProD2 has been joyous, settling in a place where many of the 20,000 inhabitants are fanatical about the game.
Codling has made an impression on them too. Drop his name to almost anybody from the clubs where he has coached, or for whom he played, including Saracens, Harlequins and Montpellier, and you'll invariably raise a grin. He doesn't so much think outside the box as live exclusively beyond its confines. A battery of quizzes, competitions, music and video have been devised to grow and challenge his French pack's lineout knowledge. He even created his own Oyonnax Monopoly game, where players answer bespoke set-piece questions to move around the board.
"I swapped Bond Street for a restaurant in Oyonnax," Codling says. "I put the handball and football teams in and put their logos on it. Instead of the counters, I had the players' heads and faces. I made my own Community Chest and Chance cards in French. I put them in teams with buzzers and we had prizes at the end of it. It took time to do, but the boys really enjoyed it and they remember it – we are trying to create memories.
"I used that for knowledge and retrieval. You don't know what they know until you've checked. I always try and link a subject to an image where possible; images are more powerful and quicker to retrieve in your memory.
"You've got 11 million sensory receptors in your body of which 10 million are based on sight. What if you have your head in a maul and can't see anything? To help with this I would do a lot of stuff around shutting eyes, what does it feel like around maul attack and maul defence? Trying to tap into different senses and feel that connection."
When we beat Biarritz at home, we had a full marching band in the changing room, playing a full tune. Incredible.
Monopoly, imagery, mauling blind – a tapestry of innovation that has become the Oyonnax way. El-Abd, the former Bristol No 8, has taken the squad on snowshoe hikes in the Jura mountains that loom over the town and mushroom foraging expeditions. These methods are, emphatically, working.
Codling's forwards have the best lineout defence and maul defence in the ProD2, while having one of the competitions strongest mauls in attack. He also oversees the defensive breakdown and restarts, and assists with the club's defence system.
The ProD2 is a league rich in authenticity and finance. It is fuelled by the raw pride and storied histories of the clubs involved. Its lively games are televised extensively by mainstream French broadcasters who pay handsomely for the privilege. England's defunded second tier, where Codling had success leading Ealing Trailfinders, has become a pale shadow of its French counterpart.
"There are three live games on Canal Plus each week, the equivalent of Sky or BT, with studio panels, the whole shebang," says Codling, capped in 2001 under Sir Clive Woodward. "Commercially, the package for the both leagues is enormous.
"The rivalries are so historic; the crowds are significantly bigger than the Championship. We played in front of 15,000 at Bayonne last year, 10,000 at Provence, 9,000 at Agen this season. These atmospheres are pretty hostile and would be similar, and bigger in some cases, than some Premiership crowds.
"The fans don't feel inhibited. They don't feel like they are restricted in any way to get up and show their emotion and passion. When we win a game, the boys go over to the far stand, and the whole stand is clapping back like Jurgen Klopp at Liverpool with a drum. You can feel the connection. You've got kids up to 80-year-old grandparents with club scarves.
"We get 5,500 – a quarter of the town – watching us every week, minimum. If we get to the semi-finals, it'll be half the town. We got clapped off the other week by our supporters who had turned up to watch our team run. They set off red and black flares on the walk to the changing rooms pre match, you couldn't see for smoke. The passion for the club and the town, it's basically like a football derby every week.
"When we beat Biarritz at home, we had a full marching band in the changing room, playing a full tune. Incredible. The post-match functions are a big event in themselves at most grounds, with 1,000 people and a stage, advertising, everyone together."
The ProD2 has plenty going for it, no doubt. Logistics still leave much to be desired. Muscle-warping odysseys along the highways of France are the norm for away matches. Codling routinely folds his 6ft 6ins frame into a coach for seven hours at a time.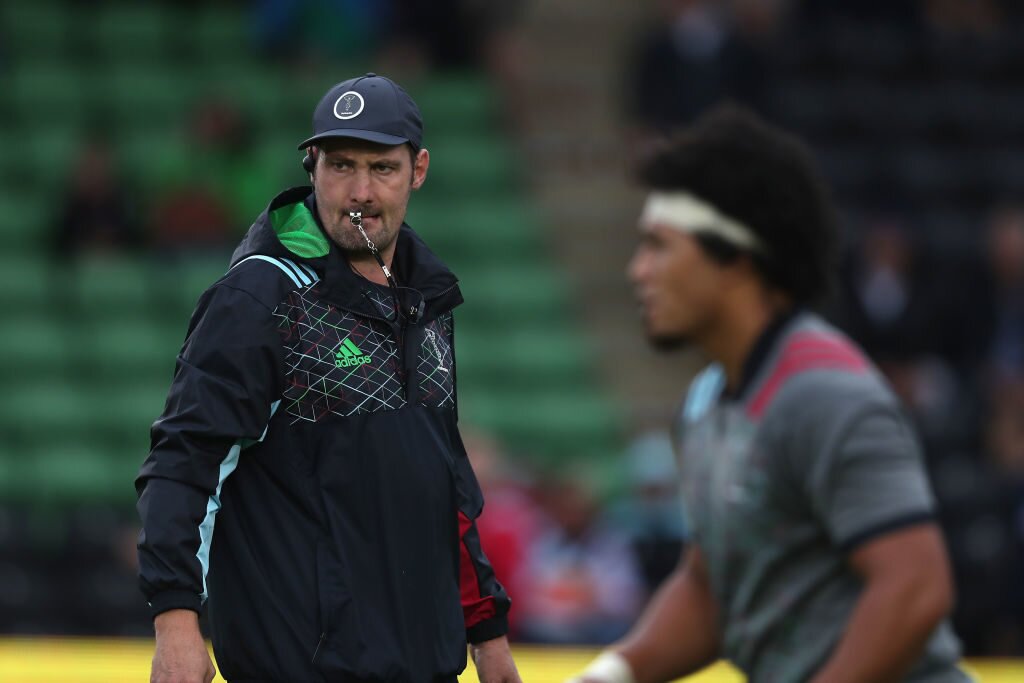 But these raucous bus journeys preserve elements of the amateur club game, the earthy spirit embedded in the increasingly sleek division. Bonds are forged, tunes blasted and beer shared. Codling has developed a fondness for Montelimar Services, famous as the home of nougat and selling some 200 tonnes of gooey delight every year.
"You pull in, there's this shop, the size of a Marks & Spencers, and it's just full of nougat. I always have some. That will be of no surprise to people who know me! When I first went I was like, 'Jeepers, they're a bit mad on nougat here'. And the players told me, 'Yeah, this is where it's from'.
"The bus journeys are pretty mad. We got back from Montauban at 07:00, Carcassonne at 06:30, on back-to-back weekends after driving for over seven hours. We have a magic box on the bus which the boys will get out when we win. They'll have a few beers, and they were still singing when we got home at 06:30."
On a coaching voyage that has taken him through England, Northern Ireland, Wales and now France at every level from school to international, Codling has amassed a vast contacts book. Stuart Lancaster and Simon Hardy, the respected throwing guru, remain close confidants. Eddie Jones hired him for the 2021 summer internationals and is a regular name in Codling's WhatsApp inbox.
I speak French every day, all my meetings are in French, so in that sense I'd be very comfortable staying in France.
"I learned an immense amount from Eddie, it's had a massive effect on how I coach," he says. "He's incredibly driven – incredibly driven. It's astonishing for a man who has done so much in the game, his desire to get better, to challenge you, to always be looking at different ways we can improve.
"That was the thing that fascinated me: I knew it would be intense, that's what you'd expect, but the level of detail. You have less contact with players than you do in the club game, so how can I help you with the line-outs, strategies, systems, to get the clearest understanding in a short space of time?"
While building his CV, Codling has embarked on an exhaustive side project. The "lineout jukebox" is his painstakingly compiled personal set-piece database. This enormous bank of coded footage will be a sound reference point for his next role.
Where that will be, Codling isn't sure. He feels the time is ripe for change and recently informed the club he would not be extending terms. He longs to end his two seasons in Oyonnax with a Top 14 promotion but after that, he is happy to stow away his Monopoly board, hang up his snowshoes, and tackle a fresh opportunity.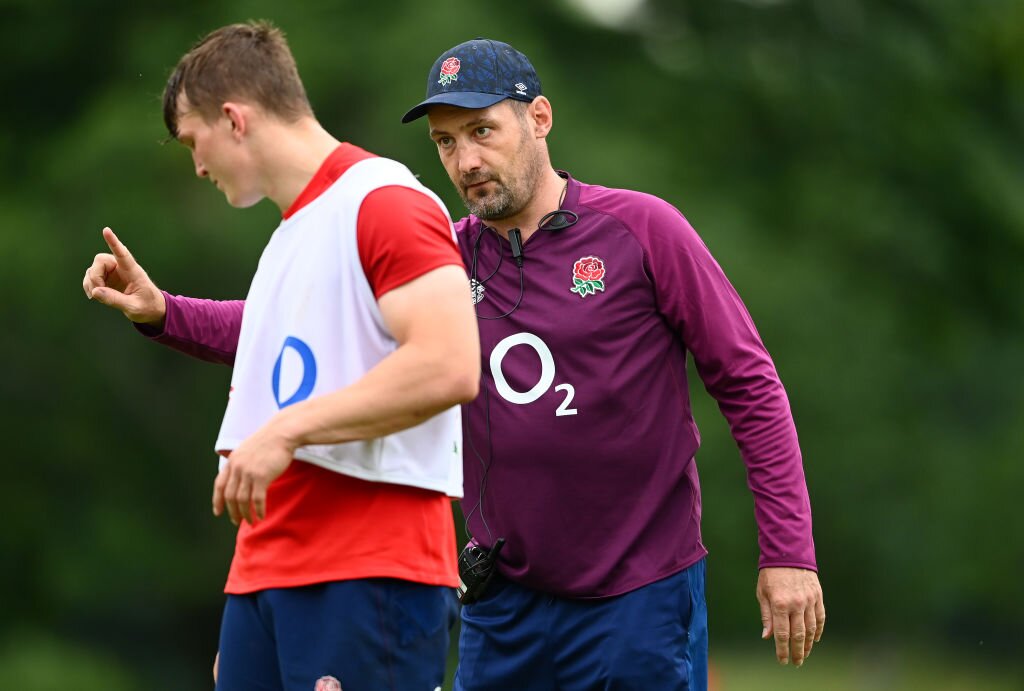 "I've loved the two years but I am ready for a new challenge. I speak French every day, all my meetings are in French, so in that sense I'd be very comfortable staying in France. But I know the British and Irish clubs and markets very well.
"I just want to add value to a group and be part of a project. I've been around a lot now and experienced a lot of different environments, and I feel I can add to those and bring that sense of connection."