Back
By Jamie Lyall
Rob du Preez: Sale's brotherhood, fancy dress and 'big dog' siblings
Before every Sale Sharks match, the Du Preez boys open WhatsApp and pump up each other's tyres. It's a private group chat, just for the three of them. Memories are shared. Love expressed. Encouragement issued.
Rob, the eldest, is the Sharks' majestic pivot in the form of his life. Jean-Luc and Daniel, his "little" brothers, are the colossal twin forwards laying waste to Premiership packs. They are separated by only two years and each has played a telling role in steering Sale to second place in the English top tier with nine wins from a dozen matches.
"A lot of people ask, 'how cool is it playing with your brothers?' It's pretty cool, but what's more cool is getting to see them every day. That's what is special," says 29-year-old Rob.
"Dan is injured just now so we'll message him saying we're going to miss him in the game. Before we beat Harlequins on Sunday, he messaged: 'good luck today guys, I know you're going to be great, love you lots'. After the game he said we were so great and it sucks not being able to play with us. It's such a confidence-booster.
"On the field, I probably jump to their defence quickly if someone scuffles with them, quicker maybe than I would be for someone else. We love playing with each other. They feed off the physicality aspect. Dan puts in a big shot, J-L goes mental and wants to one-up him."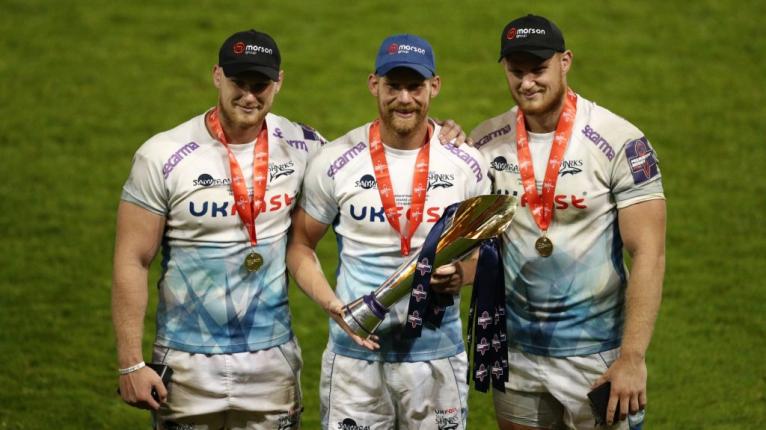 There are actually six siblings in the brood. Two sisters are sandwiched between Rob, Jean-Luc and Daniel, and Martin Nel, the eldest, a half-brother who played rugby to age-grade provincial level in South Africa.
The game courses through Du Preez blood. The boys' father, Robert, was a Springbok scrum-half of seven caps and later coached his three youngest sons to Currie Cup glory with the Sharks. That spring of 2018 was a surreal time for the family; living under the same Durban roof, working towards a common goal.
The brothers grew up careering around the back pitches of Kings Park while their parents tailgated, braaing meat and swilling beer, playing huge-sided games of rugby and dreaming of gracing the big stage that loomed before them.
I took a dip in form and the media in South Africa is quite tough. My dad dropped me for a couple of games. Words like 'nepotism' were definitely thrown around.
"Winning the Currie Cup with my brothers and father is one of my best rugby memories," says Du Preez. "When I was at Western Province, we beat the Sharks in the final. I then moved to the Sharks and we won the final against Province the next year. When it's good, it's good. When it's bad, it must have been tougher for my dad than for me.
"I took a dip in form and the media in South Africa is quite tough. He dropped me for a couple of games. Words like 'nepotism' were definitely thrown around. It didn't really affect us. He had to make tough calls, and Curwin Bosch was playing better than me. That's it.
"When we got home it was family as usual. We had to deal with it quickly, so we had no choice. Otherwise, I think it could get quite dark. We'd get home before dad, he'd get in, go straight up to his room and get on the laptop, come down for dinner and then go back to work again."
From an early age, Dan and Jean-Luc were earmarked for success. The giant blonde destroyers were unmissable on schoolboy paddocks. That wasn't the case with Rob, who began life, like his father, as a scrum-half. Carrying the patriarch's name never felt an encumbrance, but it was made clear to the offspring, too, that lineage would not smooth their path.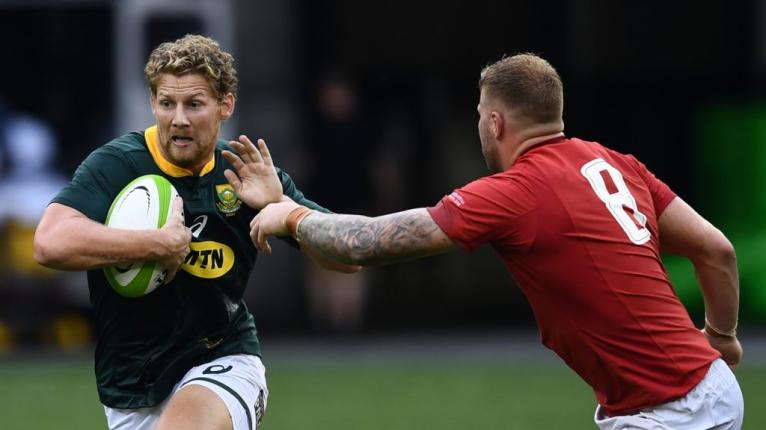 "In high school, I was never the big dog," Du Preez says. "My brothers were the big dogs. I didn't play SA Schools, didn't play any representative rugby for my province until I was 18.
"They played first-team school rugby when they were in grade 10 (aged 16) and I was in grade 12. It doesn't happen very often that grade 10s play with the first team, especially in the forwards. I was always very proud of them. There was never any competition for that kind of thing.
"I never say I struggled with being my dad's son or lived in his shadow. In fact, I wanted emulate what he did. He was my hero growing up. He still is my hero. That was who I wanted to be. It was more of an aspiration.
"Playing nine, I'd throw 100 passes to him a day. He knew what it took because he got there himself. A big thing for him was, 'just because you're my sons doesn't mean it's just going to happen – if you want it, you're going to have to work hard'."
Brotherhood is a constant theme in the inexorable rise of Sale. From the culture instilled by Alex Sanderson to the instinctive unity forged across the squad and even the pleasing swell of matchday attendances at the AJ Bell.
The Du Preez clan is one of three sets of siblings in the squad, along with the Jameses, Sam and Luke, and the identically formed and equally influential Curry twins.
We've been more courageous with the ball, looked to move it more than what we used to. We had a great kicking game and we are very physical, but we needed something extra.
To illustrate the bonds, Du Preez talks about the slugfest at The Stoop. Third against second. Rain hosing down. Pitch a gluepot. He aquaplaned home for his fifth try of the season from a delicious little grubber stabbed through by Sam, the elder James.
"A lot of people have asked, 'what's the difference this year?' It's time together," he says. "This squad has been together three years, with some people like Jonny Hill and Tom O'Flaherty added and boosting it.
"We've built that trust off the field and when you get on it, you'll do anything for your mate. The more you like the person next to you, the more you are willing to do for him, or the more you don't want to let him down.
"I didn't ask Sam James to put the grubber through, I could read his body language. That comes over time, reading his cues. You can be proactive instead of reactive."
Sale have added gears to their attack, no question. They have always possessed a fearsome pack but on to those stout foundations, they have built a deadly game plan.
George Ford was supposed to be their new fulcrum. A ruptured Achilles in the Premiership final has confined the marquee play-maker to Carrington so far. Ford's influence in plotting and designing and strategizing is significant, but Sale have not missed him. Not with a motoring 6ft 4ins Du Preez in this kind of irresistible shape.
In many ways, he is the visceral embodiment of the new Sharks. One of the most abrasive fly-halves around, now displaying wonderful subtlety, craft and guile to go with his muscle.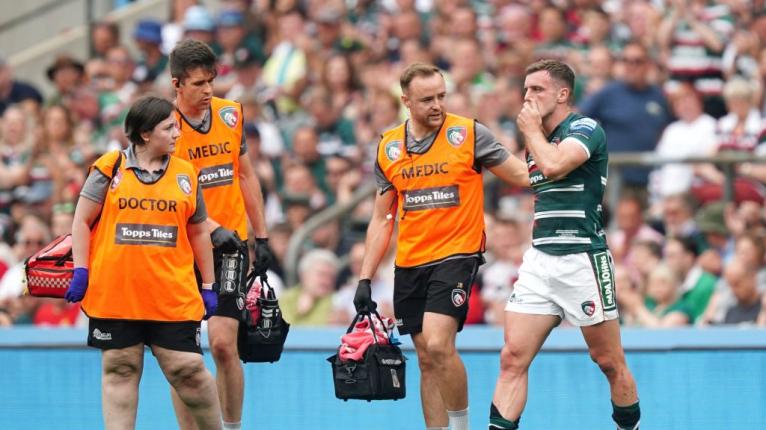 "We've been more courageous with the ball, looked to move it more than what we used to," Du Preez goes on. "We had a great kicking game and were very physical, but we needed something extra.
"Fordy came in after the Connacht game (a 15-5 defeat) in pre-season when we did what Sale did initially: defended well, kicked really well, but didn't attack at all. He just said, 'listen boys, we're expecting a lot of the forwards – we're expecting them to maul, scrum, kick-chase, defend. We need to do something too as backs and step up'. That was a little catalyst for the team.
"We're sitting pretty at the moment, but we're never really happy. We beat Leicester 40-5 a fortnight ago. The Quins game was not a continuation of that, we needed to be better. Where the Sale of old would go up-down-up-down in form, we've maintained ours form and built every week."
All of this is underpinned by togetherness. The squad spend their downtime between sessions at the club's training-ground bar, playing darts and pool and lounging around. Every Wednesday, they meet for 'Shark Time'. They talk about the values set out at the start of the season and whether they are staying true to them. Highlights of youngsters on loan down the English pyramid are played. Forfeits are dished out to players who have transgressed by turning up late, forgetting gear or arriving in the wrong kit. Sam Hill, the 'dice-roll minister', does his job and the perpetrators take their medicine.
Myself and J-L had to roll in our first three weeks here. We both landed on dressing in a suit for a week, because we were just a bit too inebriated at the Christmas party.
"For every number on the dice there's a consequence," Du Preez says. "One is hosting a Q&A on your Instagram for 15 minutes. One is to come in and out of work in fancy dress for a week. Another is a topless selfie post, flexing. Some of the boys have done that. Tom Curry refused and had to roll again.
"The coaches have a different set of rules – they've got the cinnamon challenge, or to do sessions all week in string vests. The dice were always there even when Steve Diamond was here, and Dimes loved it. Myself and J-L had to roll in our first three weeks here. We both landed on dressing in a suit for a week, because we were just a bit too inebriated at the Christmas party. It is quite important to break away from the rugby cycle.
This is Du Preez's fourth full season at Sale. He and Jean-Luc fetched up on short-term loan deals in late 2018 and decided they rather liked the place. They soon returned on permanent deals and Dan joined them the following summer. Each is a full Springbok international, though Rob still yearns to add to the solitary cap he won almost five years ago.
These past few months have felt like a coming of age for the Sharks. The style and the snarl. The tactics and the tightness. They are 12 points clear in second place and in fine shape for a home semi-final. Toulouse, one of four teams to beat them this season, rumble in to Manchester on Saturday for a mighty Champions Cup return. The AJ Bell has been all-but sold out since the start of the week.
"Whoever or whatever they bring, we're ready," Du Preez says. "We're pretty pissed off with that last game. We got dealt a big score, 45-19, one of the biggest I've received at Sale. The boys are hurting and it is in the back of our minds.
"They are the best team in the French league at the minute. You want to be the best, you have to beat the best. It's so cliched but it's the truth. You measure yourselves against them."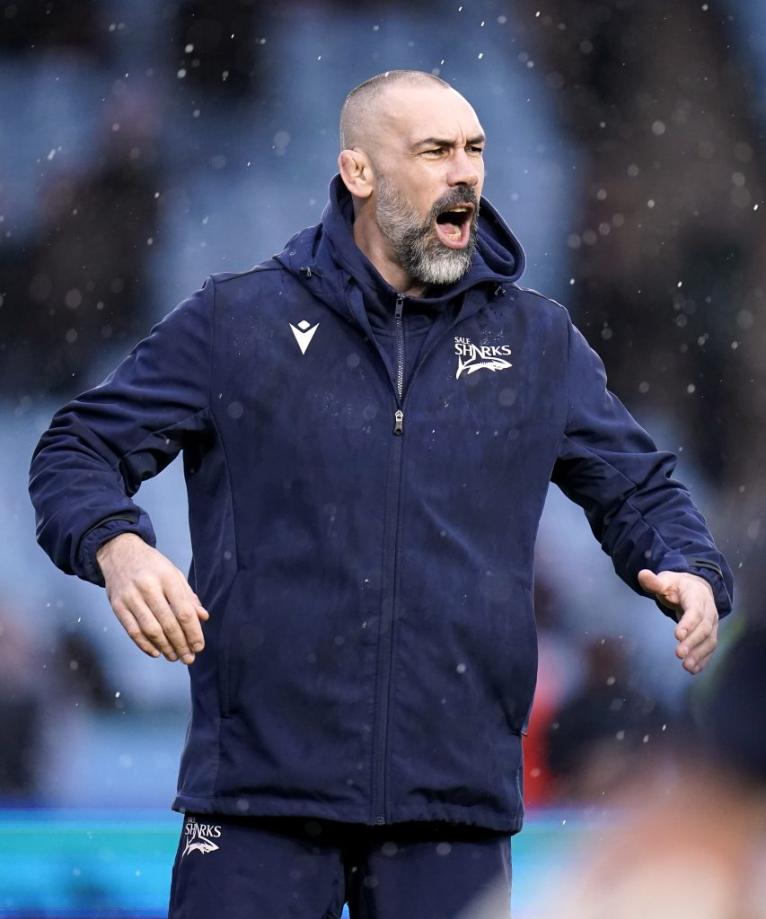 With the Northwest rugby public energised, and the team firing in an exhilarating way, how high can the Sharks climb? It's a pulse-quickening thought.
"We don't speak about the outcomes or the trophies," Du Preez says. "We all want to win them but we don't speak about them. The belief is pretty strong that this is a year it could happen. But our squad is quite young, and we're all set to be together for a while. Even if it doesn't happen this year, we can definitely continue being a force in years to come."
From the Sharks of Durban to the Sharks of Sale, the Du Preezs smell blood in the European water.