Back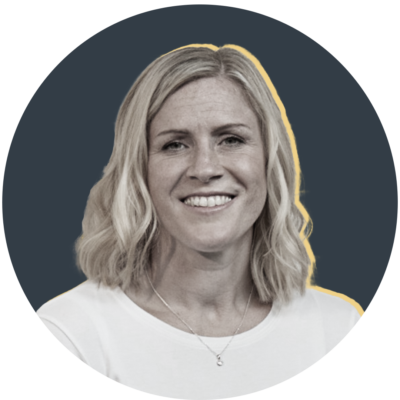 By Nolli Waterman
On the brink
Women's rugby sits at a critical juncture. A milestone competition has just been unveiled, yet top players are considering their futures more seriously than ever.
The introduction of the long-awaited global XVs calendar is a significant milestone for the women's game, an important move to align the international schedules. 'WXV' is a three-tier competition that will include the 16 teams who gain qualification through their world regions. Played throughout September and October, it will kick off in 2023. Long term, I believe it will have a major and positive effect on women's rugby and show that global alignment can work.
The girls have to consider the sustainability of the lives they lead; being able to pay bills, plan and have families, their careers outside of rugby.
But we must remember WXV is still two years away. We cannot overlook the challenges that players are facing today, tomorrow, next month or even next year. And in that regard, it feels like we are stuck in a cycle of perpetual frustration. I hate the thought of girls stepping away from the game because they cannot do it any more, but sadly, we have now reached that point. For all the excitement of the future, in the here and now, players are tackling an unprecedented barrage of pressures.
The postponement of the World Cup, scheduled for September in New Zealand, has been a huge blow to many of them. Although plenty will say it was the right call in the current climate, I want there to be more transparency about why it was shunted back. And I want to take you take you inside the team rooms and shed some light on what delaying the World Cup will actually mean for the girls so desperate to play in it.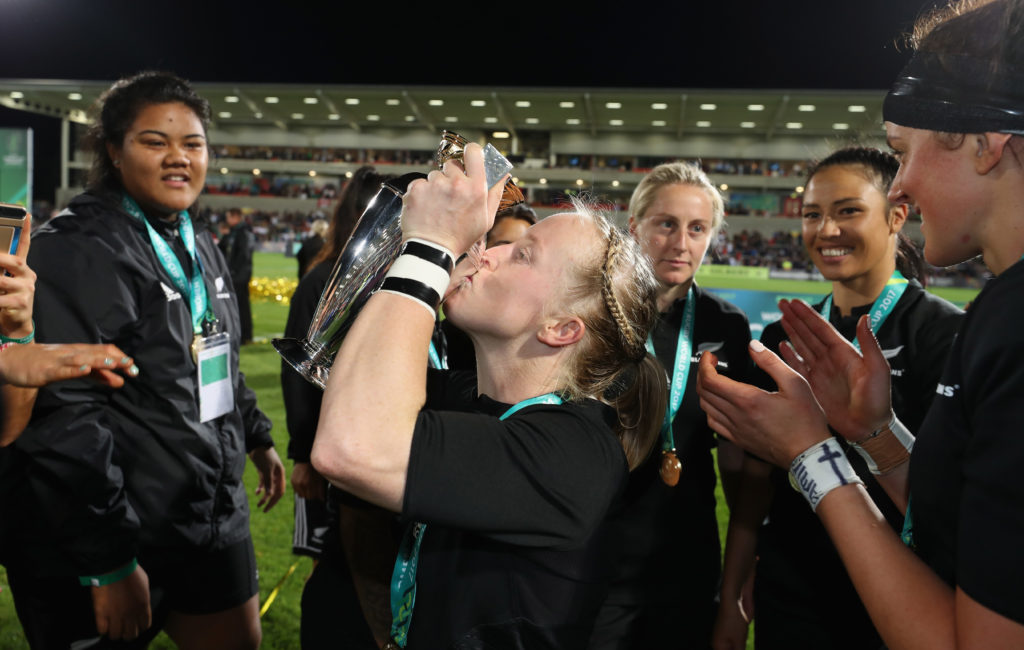 Firstly, the psychological and emotional toll this will wreak is immense. The pandemic has thrust society into the unknown, but that unknown is supercharged for an athlete who has been focusing on a tournament with pinpoint precision for four years, only to have it taken away.
People often ask me, 'Why did you play for England when you didn't get paid?' I did it because I loved it. The girls today are doing it because they love it. Yet they have to consider the sustainability of the lives they lead; being able to pay their bills, planning and having families, their careers outside of the game and their futures.
Jade Konkel is one of the best in her country, and seven months from a World Cup, she said 'I'm out'.
The work-life (or work-home-schooling-life) balance is a challenging dynamic for us all in the days of Covid-19. In women's rugby, it is magnified tenfold. Even most of the professional players – and there are not many – work a job outside of rugby too. Employers have given so much support to the athletes who work for them, but for how long can you keep pushing boundaries?
Often, a constant feeling of guilt develops as you ask for another day off, or a long weekend, for training, matches and medical appointments. At some point, you can't keep asking. Friction between a player and her employer will build. Some girls are key workers in healthcare or education and the demands on them have never been greater.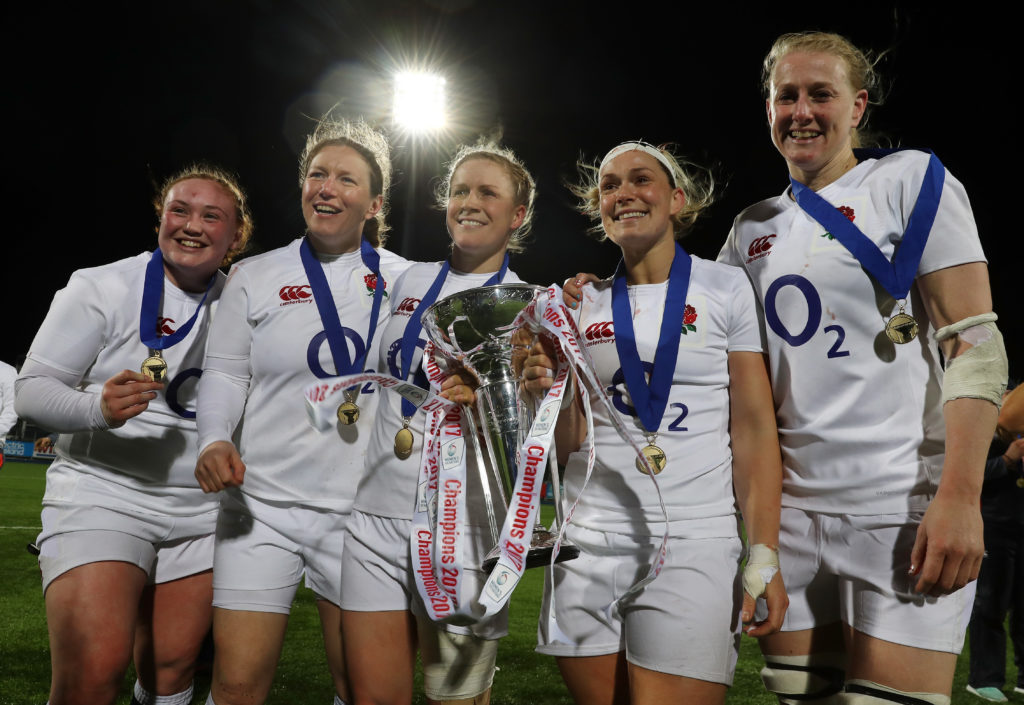 It is not just about finding enough time to excel in your sport. When you're an elite athlete, you rarely see any career progression away from the field. Years of your working life vanish, but it is your colleagues who move upward and flourish because you must commit so much to rugby. That can be tough to swallow. Inevitably, it will be playing on the girls' minds.
We don't play for wealth. I got to experience incredible things in my career, but female players earn a tiny fraction of what the men get, if they are lucky enough to have a professional deal at all. For many, it actually costs them money to play at the top level. This is where the women's game is at right now, but it isn't something we should ignore or blindly accept.
The recent announcement from Jade Konkel, the Scotland back row, came as a huge surprise to me. Jade is taking a break from the game to pursue a career in firefighting. It is a brilliant opportunity and I'm thrilled for her, but take a step back and try to think dispassionately about how mad that scenario is.
Jade is one the best in her country, a phenomenal talent, and seven months from a World Cup, she said 'I'm out' (her decision came before news of the postponement). Granted, Scotland have yet to qualify, but they have a tantalising shot to make it.
On International Women's Day, clubs piped out loads of messaging about the importance of women's rugby, but the substance behind their words is not compelling.
You would never see a male player making – or having to make – a decision like this. Ever. It would be like Stuart Hogg deciding to walk away from rugby seven months before France 2023. The differences between the men's and women's games are astronomical.
I worry, too, about the girls' mental health in all of this. And how detrimental it could be to their performances. These players deal with so much – I remember times where I had no idea that I'd been running on red for months because that feeling had become my normal.
Alan Gilpin, World Rugby's newly-appointed chief executive officer, has said that the governing body wants to deliver a "spectacular and best-ever" Women's World Cup in 2022. But how can that be if we've got players who are not firing on all cylinders and players who are leaving the game?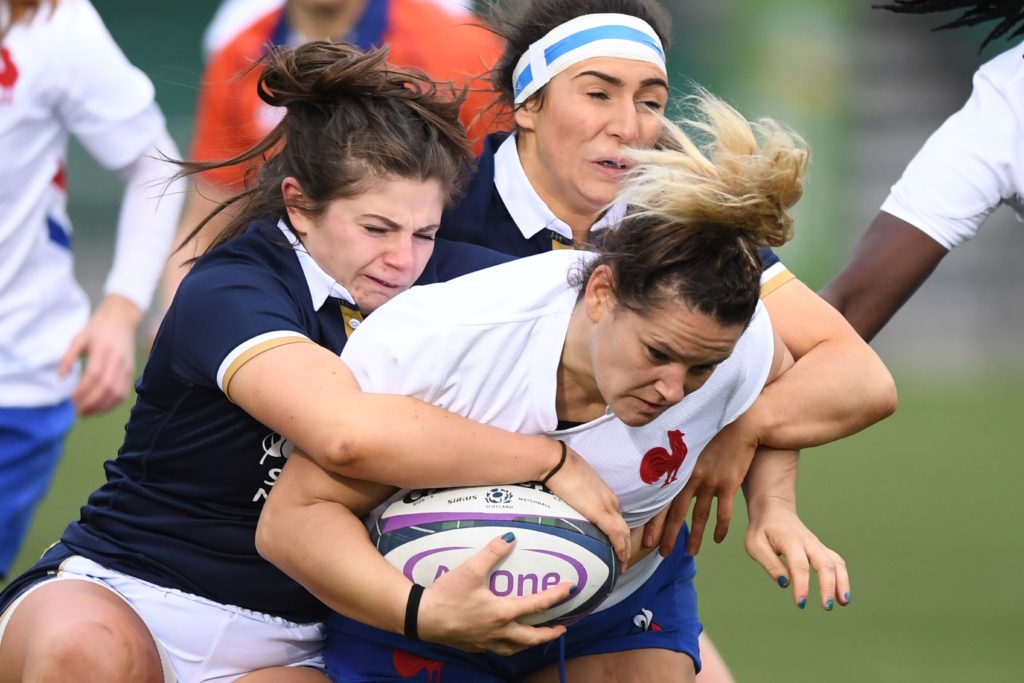 In their explanatory document on delaying the competition, World Rugby cite "uncertainty of adequate preparation for all teams" among various other "uncertainties". That is a constant in women's rugby. There has always been a massive disparity in opportunity and preparation and there is a huge chasm between the handful of top teams and the rest. The WXV has been introduced to help close this gap, but a competition alone shouldn't be what is driving change.
On International Women's Day this month, clubs piped out loads of messaging about the importance of women's rugby and the value of having women in the game, but the substance behind their words is not compelling.
I didn't speak up about the challenges I faced while playing, perhaps influenced by some level of fear and embarrassment.
It isn't about massive changes; it's about facing reality and being comfortable with it. Why doesn't the RFU disclose how much they pays their players? Probably because people are often aghast when they find out. At Bristol in 2016, not long after returning from the Rio Olympics, I met a future sponsor at a dinner. I was telling him that I'd bought my own boots for the Olympics and that my biggest frustration wasn't about making money from rugby, but having to continually pay out for things that were fundamental tools to be an elite athlete.
I didn't speak up about the challenges I faced while playing, perhaps influenced by some level of fear and embarrassment. Hindsight allows us to reflect and improve things for those who follow. It is up to the game, and those who run it, to stop, listen and learn, and to implement change before it is too late.
He was stunned. 'You have to pay for what? You earn how much?' I had most definitely not spoken in a cap-in-hand way to make him feel sorry for me, but rather to lay out the facts in black and white. He instantly said that of course he'd help, and he was amazing, sponsoring my car when I was driving from London to Bristol. Suddenly that took away the necessity to work as much because my outgoings came down.
Society seems to be pushing a snowball down a hill when it comes to gender equality and social awareness but, in rugby, some of the changes are much more minute.
There are a lot of smokescreens in the women's game. Often, large sums are touted when governing bodies are challenged about the level of support they provide. These figures are going up, which is great, but the context is regularly left out. Talking in terms of millions sounds impressive, but not when you realise what that money needs to cover and how thinly it is spread.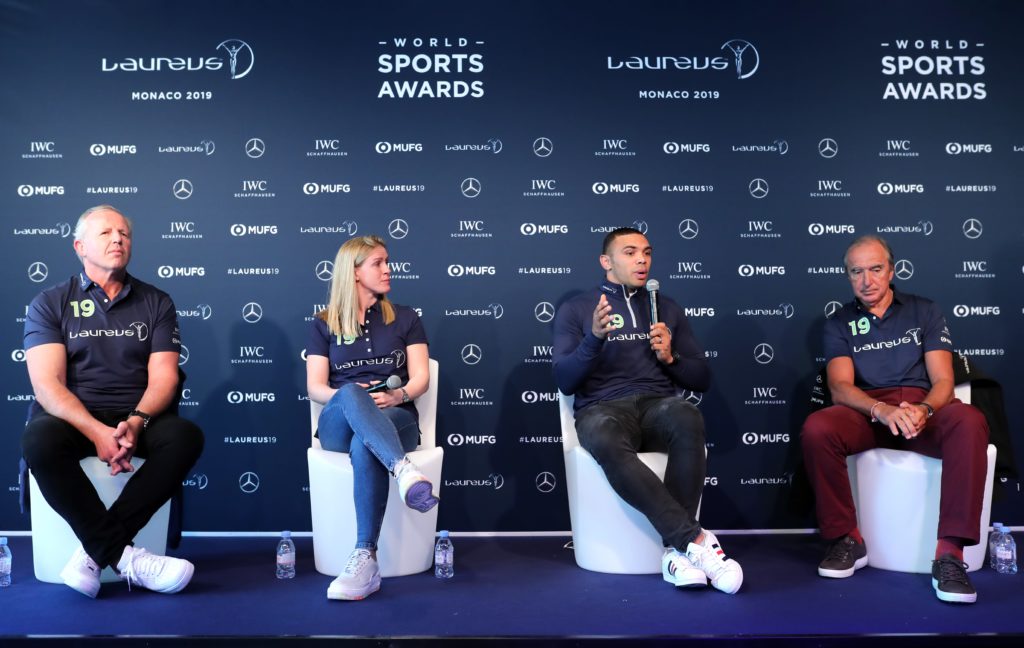 This only becomes a bigger problem when so many strategic decisions are made by people who are not fully in touch with women's rugby and the nuanced approach it demands. As a brand ambassador, I'm able to consult and guide companies on their decisions, give them real-life examples and tell them where the girls need support. It has been fantastic to make a tangible difference. Decisions need to be made by experts, backed up by people with real-life experience and knowledge of the women's game.
I come at these issues from a position of deep care; I want to educate people and get them passionate. I want to encourage them to take action rather than talk idly, or post something disingenuous on social media. Everyone can influence change, and if you don't know how, just ask.
The future of the game looks promising as the WXV comes to pass. But the present is fraught with danger. I absolutely believe that more players will walk away in the months and years ahead if changes are not made now.
More Women's rugby from The XV
If you've enjoyed this article, please share it with friends or on social media. We rely solely on new subscribers to fund high-quality journalism and appreciate you sharing this so we can continue to grow, produce more quality content and support our writers.