Back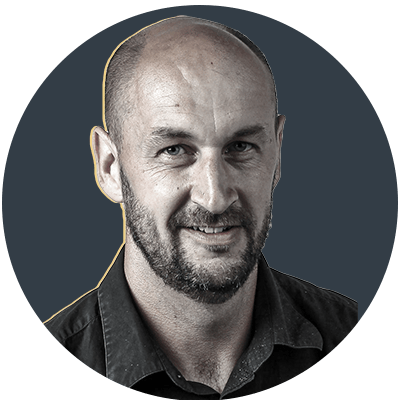 By Gregor Paul
Nothing is impossible
It's the resilience that is admired the most. American rugby players don't flinch or fret at having to fly six hours across the country, walk off a plane, play and walk back on it the next day to do it all again the next weekend.
This is simply how it is, how it has to be, if they are to play the game they love and make the Major Rugby League the viable competition everyone wants it to become.
Nor was anyone moaning or whining in the Big Apple a few months ago when Rugby United New York turned up to train only to find their ground buried in snow after the city was hit by one of the worst storms in the last 100 years.
Out came the shovels and the players' backs were bent to clear the snow and training commenced, for weeks, on the tiny, cleared patch. Weight sessions had to revert to the hastily constructed, make-shift gym that had to be banged up when the outbreak of Covid prevented the team from being able to use the one at the local high school where they had been.
There is a can-do, nothing is impossible attitude underpinning the MRL and it is one that senior consultant to Rugby United New York, Ric Salizzo, has been amazed to see.
Salizzo was the first All Blacks media manager back in the early 1990s and a well-known media figure in New Zealand where he launched a number of hugely popular rugby shows and ended up with a seat on the board of the Blues Super Rugby team after the first wave of private equity entered the sport in 2012.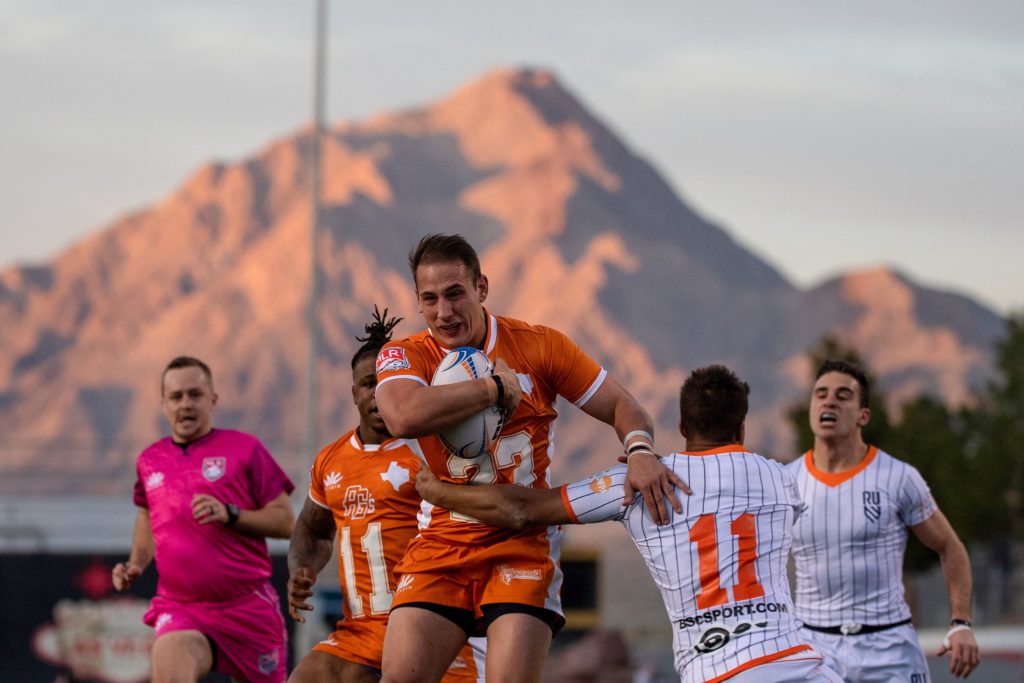 It was that connection to the Blues that saw him pulled into the MLR. Former Blues investor Murray Bolton bought a controlling stake in Rugby United New York and tapped up Salizzo, who had shifted to Austin, Texas to spend a year studying College Football to see how it engaged fans, to get involved with the fledgling rugby venture.
"The area that I am focused on is how to engage the people of New York in rugby," he says. "I have a background in media and PR so fan engagement is the big thing. I see rugby as an audience business, the bigger the audience the more successful the business is.
"Our games are on Madison Square Gardens TV channel and they have six million subscribers. The thing about the US is that it has 50 states and each one has its own personality. New York and Texas are in the same country but have completely different approaches to the same problems. In New York on one network we could reach six million people.
"The media world is so much more fragmented than it used to be. I think the potential is there for each team to grow in their own local market and then get those up and you get a massive audience. Some of the teams are doing an amazing job. Take New Orleans for example – they really know their local area and are getting great support and if everyone does their job then it all joins together into something phenomenal."
I think the potential is there for each team to grow in their own local market and then get those up and you get a massive audience. Some of the teams are doing an amazing job.

Ric Salizzo
It's the potential scale of the MLR that has Salizzo and many others excited. The USA is a sports-mad market with 330 million people. Rugby is dwarfed by the big four sports – NFL, NBA, MLB and NHL – but it only needs to win a fraction of the overall population to become a sustainable proposition.
Bolton, a Kiwi entrepreneur with a raft of successful investments behind him, is thought to have pumped around $25 million into the New York club and recently told the New Zealand Herald that he expects it may take at least 20 years before the league is returning what he calls "significant value".
But others are confident it will be quicker than that, with Salizzo having already seen teams use the enforced Covid break to make better and more informed decisions around foreign player recruitment.
New York would be included in that as they have signed former All Black Andy Ellis, who, as anyone knows him can attest, is one of life's great characters and consummate professionals.
"Andy has been phenomenal for us because he is coming for the right reasons," says Salizzo. "He's really excited by building a rugby team in New York and he's incredible at being a teacher. He's helping those around him get better and building team culture. Probably one of the best pros I have ever seen.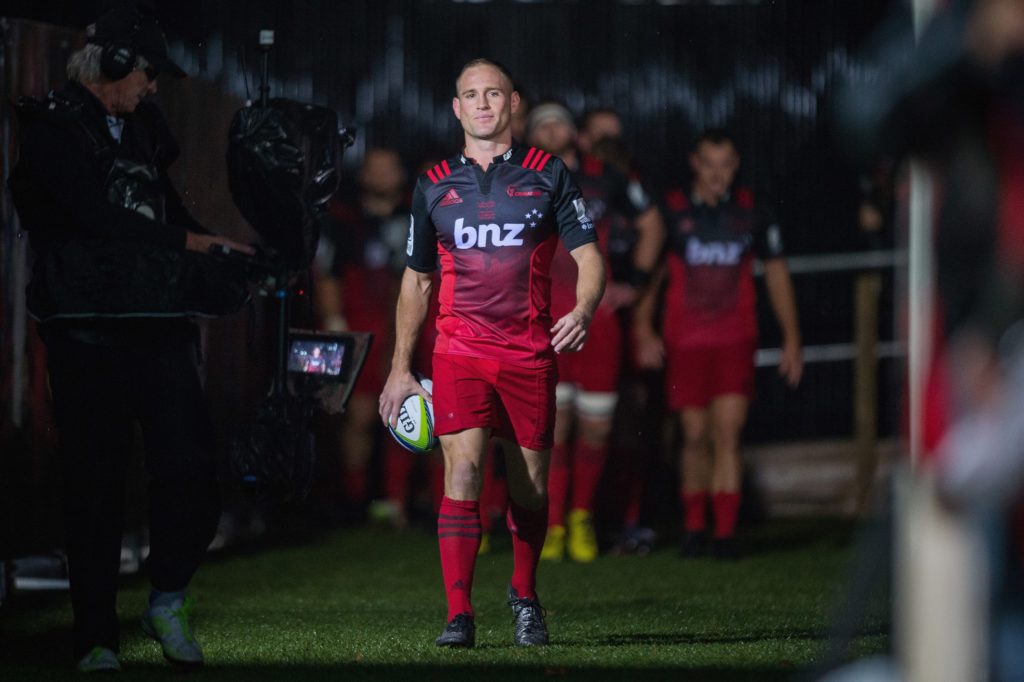 "What is working really well now is that if you have say a young guy, a New Zealand Mitre 10 Cup player that is on the fringe of making Super Rugby but due to sheer numbers of talented people in his position, misses out, this is a great opportunity for them.
"We have got [former Blues player] Kara Pryor and Dan Hollinshead from Bay of Plenty and they are talented footballers and what has driven them is the chance to play in America and be in New York. And it wasn't a hard sell.
"You have to be able to walk before you can run but you can see real growth year on year. I have been really impressed by the quality of rosters around the league. There have been lots of really smart selections from teams who have gone for not just big names, but guys who are going to come over and work hard and pay back."
The enforced shut down last year as a result of the pandemic has, on balance, been a blessing, says Salizzo. But it did inflict significant problems, particularly for United Rugby.
"We lost our training facility because it was at a college and all the colleges had to shut down because of Covid," he says.
"We literally had to build a gym in a warehouse in New Jersey so we could have our own facility. We had a field next to it that we were going to use and then the worst snowstorm in 100 years hit New York. Our field was under four feet of snow – all our players could do was dig out a 10m-by-10m square which we trained on for about four weeks.
We literally had to build a gym in a warehouse in New Jersey so we could have our own facility.

Salizzo
"Then our coach resigned because his wife was unwell and he had to look after her. That was about a week before the competition started."
The fact that the league survived the shutdown was further proof of the resilience that pervades the game in the US. Losing a year of action was just yet one more challenge to overcome and it's the passion Americans have for the game which Salizzo believes will ultimately enable the MLR to flourish.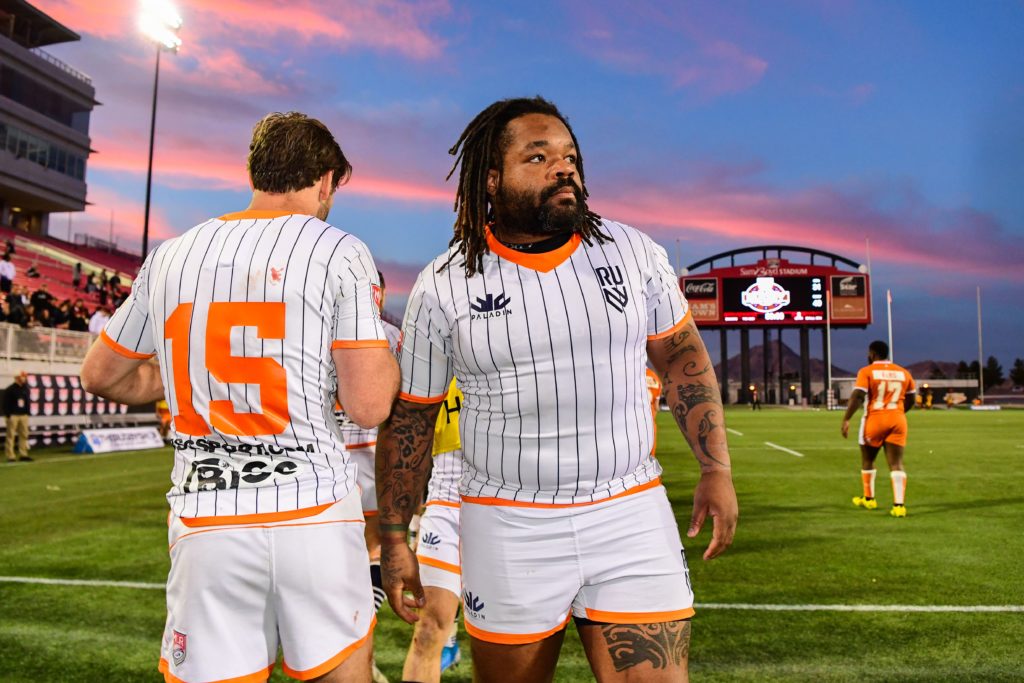 "Our guys flew six hours to San Diego on the Friday, played on Saturday and flew back. This week they will fly to New Orleans which is the equivalent of asking a Super Rugby side to fly to Perth on Friday, play, come back to Auckland and then fly to Sydney the next week. They just wouldn't do that.
"But that is what these guys know and American rugby players they just do anything to play the game. They are so passionate and we have a really passionate rugby community. Now they are finally getting what they have wanted – their own competition – and there are a few rugby fans around. There is a core community to drive engagement and it is about building on that.
"I find the rugby fan here to be more passionate than the fan back home because it is a real badge of honour to be a rugby fan here in the US. You grow up and you have to make a lot of sacrifices and travel a long way to play but they don't moan.
"They are pretty into it and their level of passion for the game, it is what defines them."
More stories