Back

By Gregor Paul
Myth buster
There are a few selection myths that Folau Fakatava would be best advised to ignore as he weighs up his next career move.
The 21-year-old halfback is off contract with the Highlanders this year and has an offer to stay in the south where he will be battling to start with Aaron Smith through to the 2023 World Cup, while he's also being chased by the Hurricanes and Blues.
Having grown up in Tonga – where he was schooled until his mid-teens – before finishing his education in Hastings, Fakatava is also a player of significant interest to Moana Pasifika should they indeed, as expected, be granted a licence to join the competition in 2022.
Fakatava has options – the thing all professional players crave – and in deciding which one to take, he must understand that what he needs and what he wants are not necessarily the same thing.
The biggest myth currently being peddled in his direction is that he will need to be starting most weeks if he's any chance of being picked by the All Blacks. That's simply not true.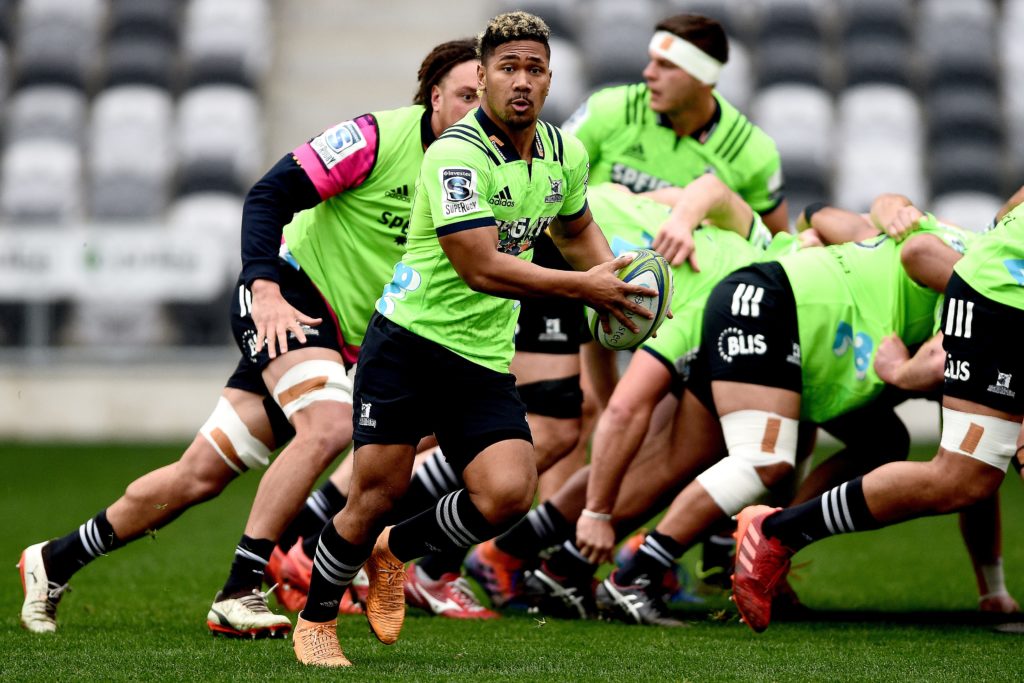 For the last decade, if not longer, the All Blacks have picked on potential. They have been willing to invest in players who have often not been first choice at their respective clubs and whose game time has been limited.
Quality has most definitely been preferred to quantity and the All Blacks have picked plenty of bit-part Super Rugby players in recent times.
The most notable selection to make the test ranks on limited Super Rugby rations was Sam Cane in 2012. The then 20-year-old, in his first full Super Rugby season, was rarely starting for his club, who preferred the more experienced Tanerau Latimer at openside.
Cane only had about 300 minutes of game time that season – less than a third of Latimer's total – and yet the All Blacks saw enough to be sure he was the right choice for them.
The biggest myth currently being peddled in his direction is that he will need to be starting most weeks if he's any chance of being picked by the All Blacks. That's simply not true.
Vaea Fifita is another good example of how test selection is not determined by time at the coalface. Fifita toured Europe with the All Blacks in 2016 – after barely featuring for the Hurricanes that year. And when he had played, he'd been used at lock.
The All Blacks had an entirely different view of him. They didn't believe that at 1.96m and 112kg he was tall enough or heavy enough to play in the second row, but instead, saw him as a stunning option at No 6 where his incredible pace and athleticism could be deadly.
As former All Blacks coach Steve Hansen said: "Vaea's a really, really good athlete. Probably one of the best athletes I've had anything to do with, from a natural just sheer ability [point of view].
"He's just about one of the fastest people we've got in the team so that's not bad for a 6. He is physical, he likes being physical and that's not something you can coach; that's something that comes from inside you. That's a Jerome Kaino-type player, a Jerry Collins, Rodney So'oialo-type player. Chris Masoe.
"All those guys really liked and enjoyed being physical and it's quite handy to have someone in your team like that, because it usually puts the fear of God in the opposition – if they're good at it – and we're hoping he's going to be good at it."
Hansen was right about Fifita's athleticism and pace as was demonstrated when the big No6 scored one of the best tries of 2017 by running 50 metres to outstrip the Pumas' defence in New Plymouth.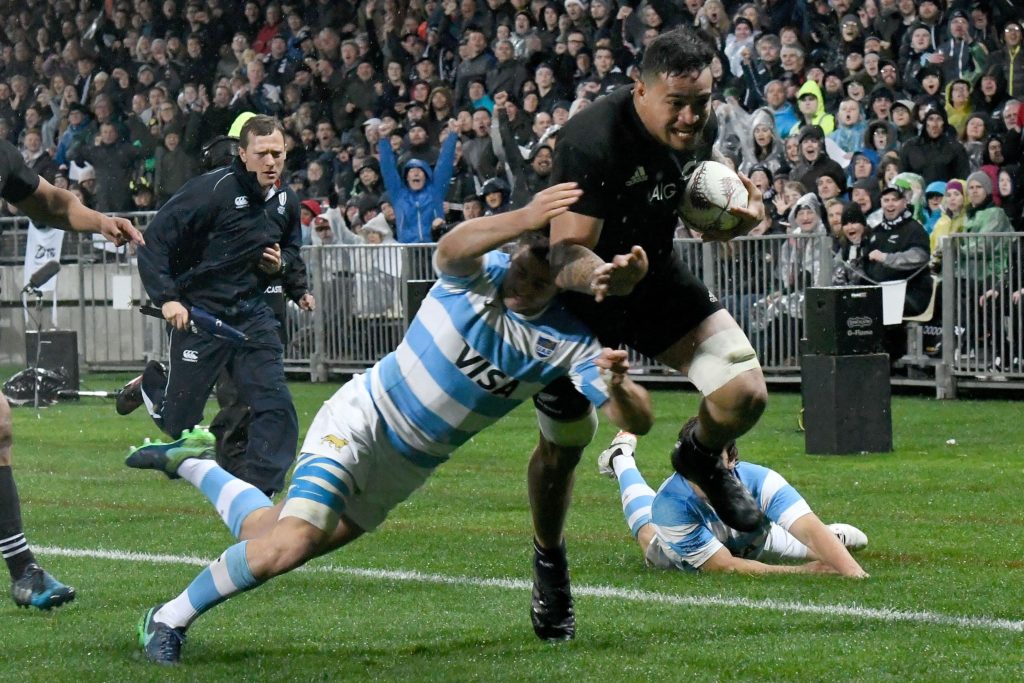 Loose forward may in fact be the position where game-time matters the least. The year after Fifita was picked, Shannon Frizell came into the squad after making just three appearances for the Highlanders.
He memorably scored a hat-trick against the Blues, but still, three games was an incredibly short body of work on which to be judged. "He fits the mould of players that the All Blacks have used in the past," said Hansen.
"He's very assertive, he's got plenty of energy and he carries well. He's got the right intentions when he's got the ball and he's got the right intentions when he's not got the ball.
Recent history is littered with these examples proving that game time per se is not the key element in winning test caps.
"And the reason why we picked him and not Akira [Ioane] is because his intentions without the ball are really strong. He's physical, he wants to make big tackles. He wants to put himself about the park and intimidate people in a positive way and that is what we have to grow in Akira."
That reference to Akira Ioane was further evidence that players can play every week and not advance their cause. Ioane, since making his Super Rugby debut in 2015, had racked up hours of game time with the Blues.
But despite being on the park every week, he didn't impress in the same way as Frizell managed in just 200 minutes.
Frizell's Highlanders team-mate Jackson Hemopo was in much the same boat: he earned a call up to the national squad in 2018 as a hybrid lock-cum-blindside despite not being a regular starter in either position in Super Rugby.
The list could go on and on. Dalton Papali'i was ranked behind Blake Gibson at the Blues and yet he toured Japan and Europe with the All Blacks at the end of 2018. Te Toiroa Tahurirangi was behind Brad Weber at the Chiefs in 2017 and 2018, but he was the All Blacks' third halfback.
Recent history is littered with these examples proving that game time per se is not the key element in winning test caps.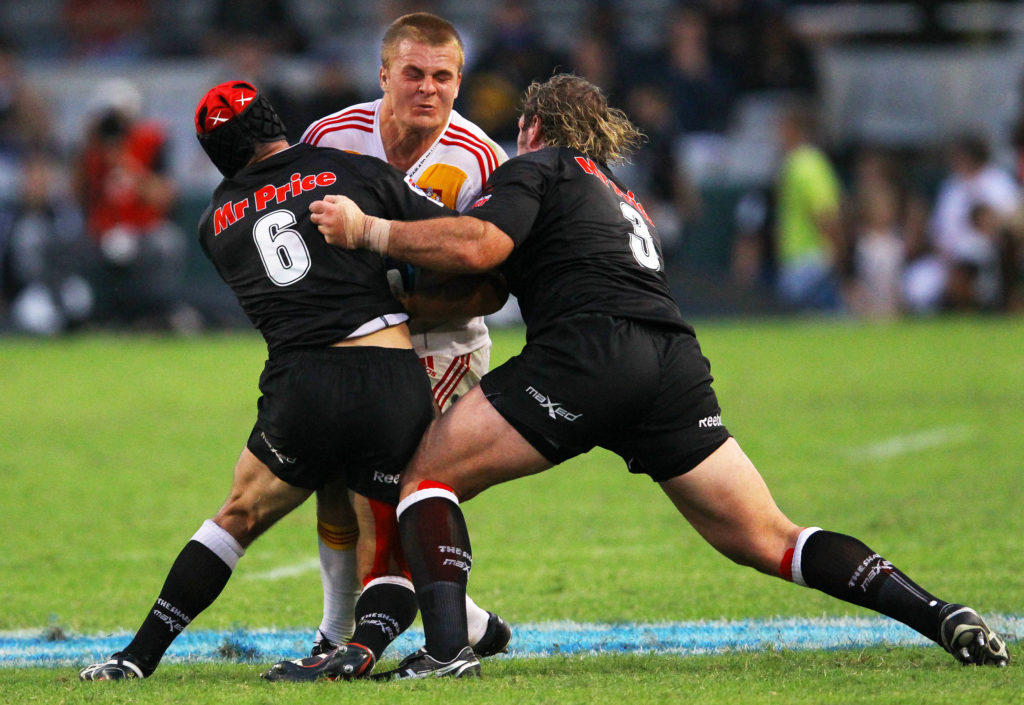 "To me, selection is one of the most important parts of the game," Hansen said during his eight-year All Blacks coaching tenure.
"Stats can be manipulated to do whatever you want with them. Yes, they're important. Are they the key thing? No. It's what you see on the park."
And so there are two distinct sides to this equation when it comes to Fakatava: what he needs and what he wants.
In answer to the former, he needs to demonstrate in whatever time he is offered an ability to influence the game and play in a style that excites the All Blacks selectors.
Their job is to see his skill-set and determine how he could be utilised in their environment. He can do that coming off the bench at the Highlanders. He could easily sustain an international career by staying with the Highlanders next year and sharing game time with Smith – something that would come with the added benefit of working in close proximity to the world's best No9.
If, however, he wants regular game time – to be a starter rather than finisher, then he's going to have to leave the Highlanders and arguably, while the Hurricanes are chasing him, they won't be the right destination either as TJ Perenara will be back next year creating the same problem he'd be facing if he stayed where he is.
The Blues, who are expecting to lose Finlay Christie at the end of this season, sit as the most likely place for Fakatava to win regular game-time next year – unless he decides he's ready to commit his international future to Tonga, in which case Moana Pasifika will be his best option.
Whatever he decides, he just needs to be aware that he can build a test career on limited game time.
More stories