Back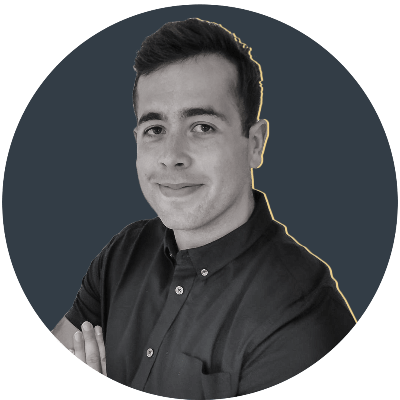 By Jamie Lyall
Mike Cusack: Veet cream, Normandy beaches and life in the French sixth tier
Most weeks, Mike Cusack can be found stalking the beaches of Normandy. His imposing frame nearly blocks out the winter sun as he absorbs the emotional solemnity of such a place.
Cusack has lived in France since 2018, after a neck injury forced him to curtail a career featuring stints at Doncaster, Yorkshire Carnegie and Newcastle, a Pro12 title with Glasgow and two Scotland caps in 2015. He is in his fifth season as forwards specialist at Le Havre, nestled at the mouth of the Seine and competing in the sixth tier of the regionalised French pyramid.
At 38, Cusack is thoroughly content with his first steps on the coaching ladder. There are pastries and wine and scrums by the boatload, an intoxicating mix for a hulking former tight-head.
"I love it here," says the Doncastrian. "When I was playing, I'd have loved to come over to France but injuries put paid to it.
"There are big links between the club and the war and Normandy, and that's how the colours came about. They play in the blue of Cambridge and the blue of Oxford because of the students who came over and founded Le Havre. It's actually the oldest club in France. There is massive history and they are pretty into that.
"I spend a lot of time visiting those places, taking in the Normandy sites. There are five beaches. I've tried to embrace that. And it means you're not going stir crazy and drinking too many coffees."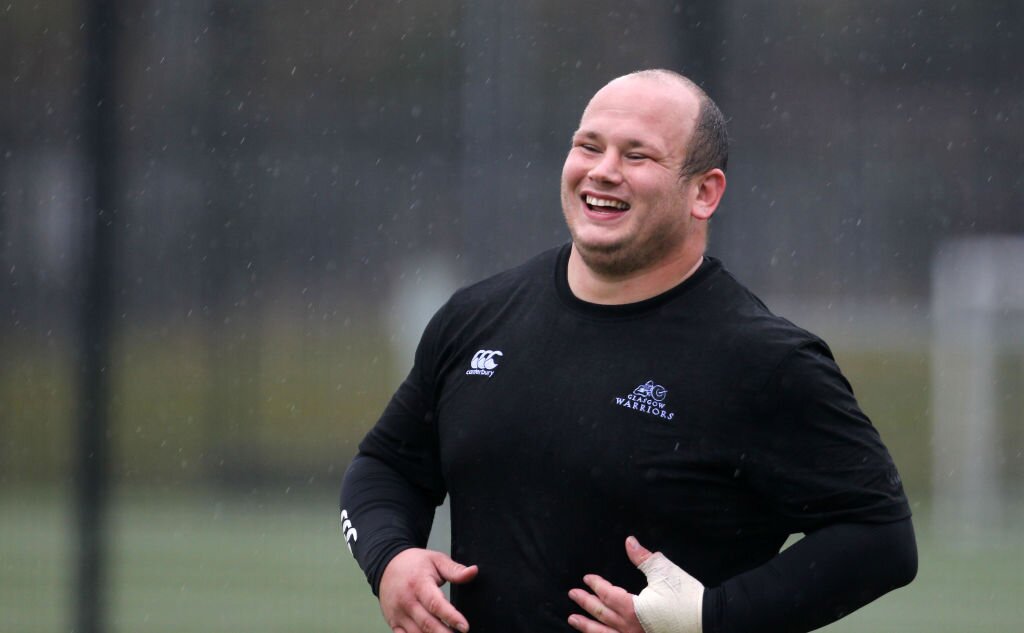 During his early days, Cusack was pleasantly surprised by the standard of Federale 2. Le Havre are a combination of full-time and semi-professional players and currently top their pool as they strive to climb a level.
Cusack was not actually allowed in the technical area on match-days at first. His RFU level four badge – the prerequisite for professional coaches in the home unions – counted for little in France. He had to learn the language then undertake an exhaustive FFR course in French. He must complete two more to reach the promised land of the Top 14.
"I needed to get on the sideline," he says. "I've got the basic qualification. I can be head coach up to the ProD2 with that one. I'm looking to get the next one up for next season, which allows me to be involved in the ProD2 and above. When I first came, I had to stand behind the barrier."
The scrum has always been his baby, but Cusack is most taken by the culture-building aspects of coaching. Little wonder, for he played under two of the most cerebral supremos around in Gregor Townsend and Stuart Lancaster.
Playing and meetings are formal, but to get the best out of the group, you've got to get to know them off the field, what problems they've got.
He and Lancaster, who steered him through the Carnegie academy, recently met for coffee when Leinster demolished Racing 92 in Le Havre. He interviewed Townsend for his level four dissertation and uses what he learned from each today.
"I left Stuart when I was 22, 23, and he was great, trying to make you improve all the time. Those two always looked to improve, and they expected it from the players. If you're not improving, you're standing still and people are overtaking you all the time.
"I spoke to Gregor about getting to know your players, speaking to them formally and informally. Playing and meetings are formal, but to get the best out of the group, you've got to get to know them off the field, what problems they've got, be open and honest. Gregor didn't pick me in a few big games but he always told me what I needed to work on."
Those Glasgow years were Cusack's most fruitful, disrupted though they were by a serious shoulder injury and a "complex and rare" illness. He spent nearly six seasons at Scotstoun, helping the club rise from plucky contenders to swashbuckling Pro12 champions in 2015. Townsend hailed him as "one of the best tightheads in the game". The culmination was a residency qualification and a brace of caps in the World Cup warm-up matches that summer.
"I was very lucky to play with Glasgow, I loved every minute. It's a great city to be in as a young rugby lad. You had Chris Fusaro, Pete Horne, Ryan Grant, Pat MacArthur, all early twenties when I arrived. Jon Welsh, some boy. Ryan Wilson is a funny bloke. With people like him, you can't not enjoy going into training.
"I squeezed a few trips into Viper nightclub in my early days. We had a couple of legendary socials; boys were big on planning them.
"My first one was a Tour de France theme. I was sitting eating lunch in a group with Ryan Wilson and we told one of the young lads we had to shave everything for the night out. This lad actually did it. He Veet-ed himself, got rid of all the hair on his arms and legs. We were only joking. He took it to a new level."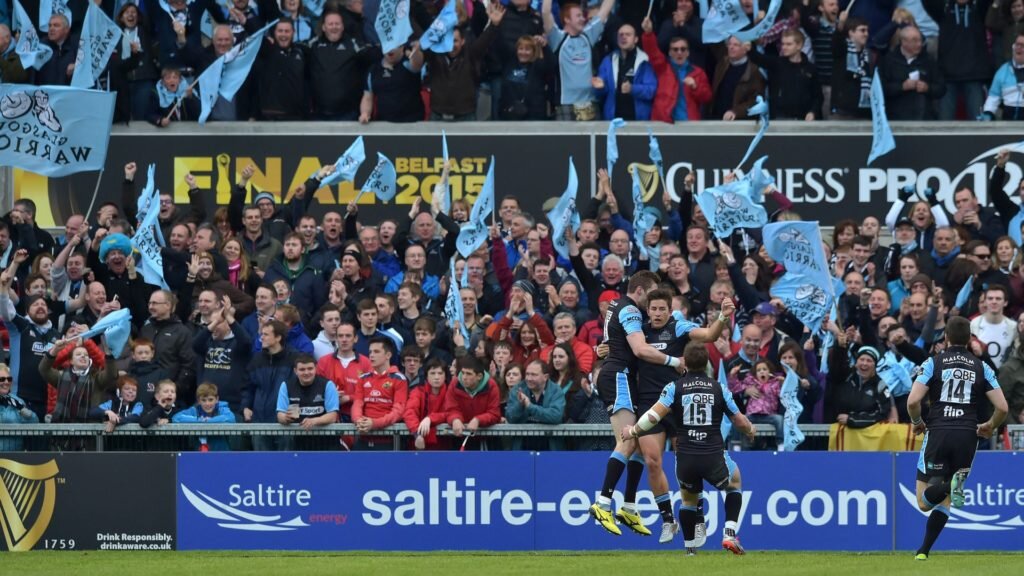 Injuries were an ongoing blight. After his caps, Cusack played only nine more top-tier games before finishing up in the Championship at Yorkshire. Even then, his body was not done wreaking havoc.
"I actually injured myself coaching after I'd retired. I did my neck, called it a day, then tore my quadriceps coaching. I was just jogging out the way of a warm-up and slipped on the field. Nobody near me, nobody touched me, I wasn't training.
"That was a heart-breaker because I'd just got my head around retiring, all the rehab I'd done, to do that to a good-ish knee, it was another four or five months of pure rehab.
"With my shoulder injury at Glasgow, I ended up seeing three surgeons to get the right fix. I don't want to be slagging them off but I'm sure it could have been quicker if the third surgeon had seen it first. I tried to get back without an operation for four or five months. Then I had a small operation, didn't get back. I ended up having a big operation, then another four or five months later I was back playing. Then the illness was thrown in there. It all adds up.
"I still do a bit of training. I've managed to get past the 200kg threshold on bench press. I spend a lot of time working on my injuries and problems to live better with them, because I still struggle with my neck and my shoulder."
At our level, I would not put the first team against the second team for live scrums. Definitely not the props.
Townsend has invited Cusack in to observe Scotland training, where the scrum is currently overseen by grizzled former France stalwart Pieter de Villiers. Developing home-grown coaches is a key priority for Scottish Rugby. With soon-to-be-37-year-old WP Nel likely to start the Six Nations opener at Twickenham, developing young tightheads is a similarly pressing need.
"I do hope to get in and have a watch of training," says Cusack. "Being invited in or chatting with Scottish Rugby? Not really. I haven't had any contact, or made any. It would be something I'd be interested in, helping the young guys. Scrummaging was my game. It's something I feel strongly about and I'm always going to be involved in it."
There is one scrum Cusack will never forget. How could he? Nearly 18 years ago, he packed down for England Under-21s in a live training set-piece opposite Matt Hampson. The scrum collapsed, and Hampson was left paralysed from the neck down. The former prop's incredible foundation and Get Busy Living Centre now provides support to others with serious injuries.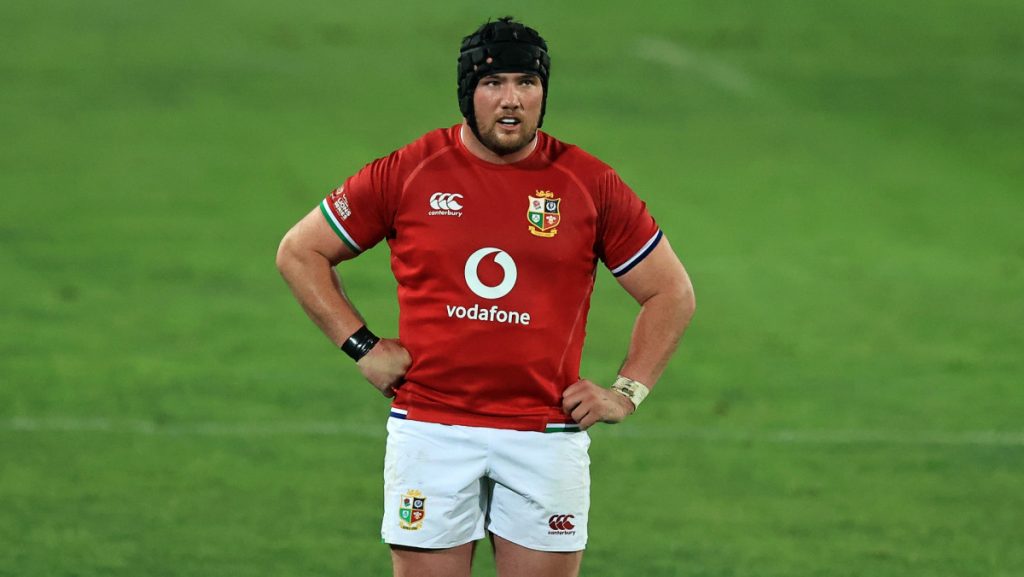 Cusack was blameless in the dreadful accident, but that doesn't make it any easier to stomach. When he's overseeing scrums in Le Havre, when he's standing over a pack about to go to work, does his mind ever flit back to 2005 and the catastrophic consequence?
"Yeah," he says. "First of all, the scrum is a very dangerous place to be. Lads are slamming in. And I've been wounded with a couple of injuries myself – nothing like Matt Hampson. Safety is paramount. I do work on that a lot. If it's not safe, I would bring it back a level or two, or even stop them.
"At our level, I would not put the first team against the second team for live scrums. Definitely not the props. I work with them separately to improve their level but I'm not going to put them at any risk."
The set-piece has become less sexy in the days of the tweet and the reel. The general public do not revel in it so much as they do the coast-to-coast belters. It gobbles up precious seconds of match time with its choreography and false starts and will soon be placed on the clock. Cusack knows the scrum has its issues, but his passion for it remains undimmed.
"Even from when I started to now, there have been massive changes," he says. "When I was injured, I missed a whole stage of the engage sequence – the crouch-touch-pause-engage. All that, for safety, is great. You see a lot more stability now. Not as many scrums go down.
"Stopping the clock or trying to speed it up is interesting. I watch the scrums separately as a coach so it doesn't bother me, but for a fan, during the game, there's nothing better to watch than running rugby. But ultimately you need that contest. It is one of the mainstays. And it's the reason I had a job for fifteen years."