Back

By Mick Cleary
Mick Cleary: 'Only way is up for death-by-data England'
It'll be all right on the night? It had bloomin' well better be.
It could hardly get any worse that the turgid, error-spattered, uninspiring dross served up by England in Cardiff two days before the supposed fanfare of their squad reveal for the Rugby World Cup. There will have been a few England fans checking the small print terms and conditions of their travel packages to France so see if cancellation can be justified on the grounds that they were sold a pup.
At least they have a ticket to travel which is more than Henry Slade now has in his wallet. The mainstay of England's midfield since the last World Cup is now deemed surplus to requirements which tells you all you need to know about the abject planning of the last four years. As for loyalty to the Red Rose cause, that has always been a mug's game in professional sport. Slade's Exeter Chief team-mates such as Jack Nowell and Sam Simmonds have followed the money as have two players, Joe Marchant, Stade Francais-bound, and David Ribbans, headed to Toulon, who have got the nod in Steve Borthwick's 33-man squad. The short-term is everything. That not one Exeter player makes the cut illustrates the turmoil of the last few years in English rugby.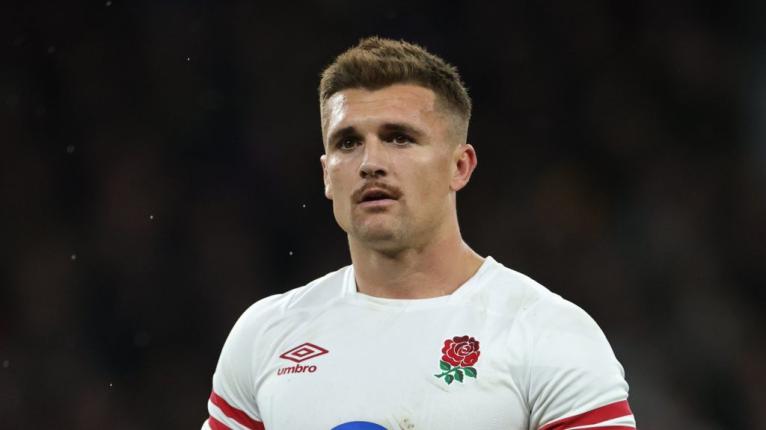 Slade was taken wholly by surprise by his omission. He'd have been forgiven for doing a Gazza who threw a rather large wobbly when omitted by Glenn Hoddle for the 1998 World Cup in France. Mind you, the preference for Marchant's speed and versatility makes a certain sense. Borthwick has opted for a 19-14 split which is in keeping with his focus on big brutes to bash forward, chasing those endless kicks from scrum-half. At least England fans heading across the Channel will have fine wine and food as well as a spectacular backdrop to savour. Little else is likely to be easy on the eye.      
It is a hoary old truth that teams should keep something back for the tournament itself so as not to show their hand. Well, either Borthwick is playing a fairground trickster's role to perfection in keeping everyone guessing or England really do not have much in the locker. That was all we could deduce, anyway, from events in Cardiff.
Fanfare, of course, does not win prizes by itself. But if the first of four warm-up matches had the sideshow intention of signalling the exciting countdown to RWC23 with England leading the charge by naming their squad so early, then it was a complete and utter dud.
England approach the tournament as flat-footed as PC Plod on the beat. They look to be in danger of relying solely on their front-line troops.
As we all know Borthwick has no truck with the bells-and-whistles periphery of the job. Monday's announcement press release was a matter-of-fact occasion as far as he was concerned. Another tick-point reference marker on the road to France.
It's also a fair bet that Saturday's team for the return fixture against Wales at Twickenham will be markedly different in personnel, and so of tone, than was sent out at the Principality. The worry, though, is the rest of the rugby world now realise England's back-up resources are pretty limited. If competition for places, firstly in the final 33-man squad and then throughout training camps up to and into the World Cup itself is a means of keeping the likely first XV keen and on its toes, then England approach the tournament as flat-footed as PC Plod on the beat. They look to be in danger of relying solely on their front-line troops to generate fire and brimstone over the coming couple of months. Cardiff was that troubling.
Yes, yes, yes. It's a warm-up match. Who will be referencing these players and this performance when it all kicks off for real for England in Marseille on 9th September? Owen Farrell, Jamie George, Maro Itoje, Tom Curry and Manu Tuilagi will bring far more heft and venom to proceedings than their training-camp mates managed against a callow Wales. Borthwick's squad has a get-out clause. Perhaps a substantial one. Surely England can't be this bad again?
If these next three games show even a smidgen of the same sort of torpor and listlessness and inaccuracy and braindead rugby then England supporters are in for an angst-ridden time. Borthwick himself did not seem to be in panic mode post-match but then this is a man who, as England captain, once labelled his side's performance as 'fantastic,' when they had been as sluggish and underwhelming as they were last Saturday.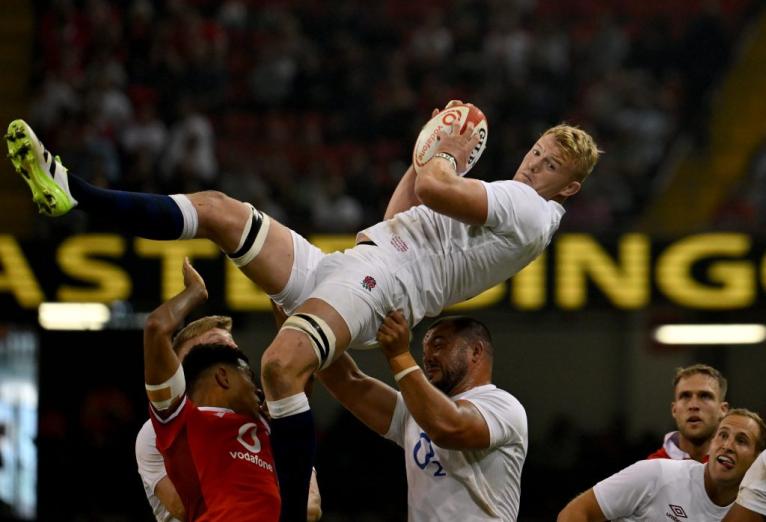 You do sometimes wonder what the hell they do across all those long summer months of pre-tournament training. You might consider the Barbarians, a motley bunch by definition, gather together on a Sunday evening from all parts of the globe, go on the toot for a few days as beers and bonding take place before invariably putting together an exhilarating display against a well-settled opposition. Of course, when there is enormously less pressure to deliver a result. the Barbarians can be true to their traditions and play Bazball Rugby. Borthwick's team by comparison were in BoreBall territory, suffering Death by Data, their whole tactical strategy seemingly based around pre-ordained plans to kick and chase. It was laborious and not even effective.
For the moment there is the significant caveat that this is only the build-up not the real thing. England did not even look to be in great shape. As Warren Gatland remarked tartly: 'we were too fit for them.'  You never quite know what stage players are at in a conditioning programme and it's only fair at this point to give England the benefit of the doubt, all the more so given Borthwick himself highlighted the team's poor levels during the 2023 championship. They may well be in a heavy-duty stage of preparation with a view to peaking in September-October.
The match did at least up harden Borthwick's thinking with the discards merely confirming what he would already have had in mind, be it that wing Joe Cokanasiga does not have the agility of mind or body to thrive at Test level, nor is Alex Dombrandt the sort of go-forward blaster needed at number eight.
Borthwick is the first of the home nations out of the selection traps in naming his squad so early. He wants to bring 'clarity and certainty' to the group. The only certainty at the moment is that England fans will have every single digit crossed. The only way is up.
That's the glass half-full perspective. Other perspectives are available.