Back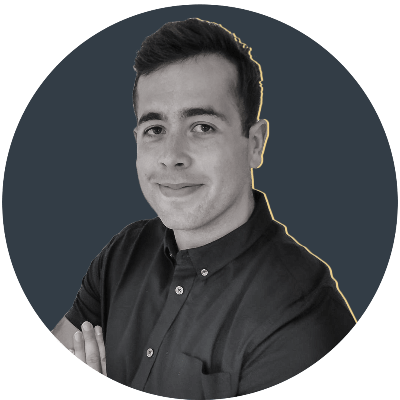 By Jamie Lyall
Matt Fagerson: 'At Glasgow we lost part of our DNA. Our work ethic was questioned'
In the aftermath of Glasgow's evisceration at the RDS, a 76-14 shellacking by Leinster that cost the squad its pride and Danny Wilson his job, the Warriors held a ruthless internal summit.
The usual suspects stood up to excoriate the quarter-final bloodbath at the RDS. Ryan Wilson, Glasgow's gnarled skipper and a magnetic personality, was at the forefront. Kyle Steyn, who has since replaced him as captain, had a bit to say. Zander Fagerson gave his two cents. Young Rory Darge spoke with gravitas belying his tender years. Before Franco Smith got his paws on a talented but underperforming player group, the team itself were already attacking their flaws, wounded and fuelled by embarrassment.
Matt Fagerson was among those to address his peers that day. Not yet 24, but already a fine back-row of nearly 80 Glasgow matches and 21 Scotland caps, he spoke about the squad's attitude and application, their fitness and execution, areas in which they had been found grossly deficient as the season hurtled towards its calamitous end.
"Our work ethic was something we questioned," Fagerson, younger brother of Zander, says. "We were definitely not fit enough to play the kind of rugby we want to play this year.
"It wasn't a bitching session, it was very honest, poking people in the chest.
"It's been huge for us. Guys have held true to what they said they were going to do. Guys are hitting personal bests in the gym and out on the pitch and that's showing in training. These things are all within our control and we have to put an emphasis on them."
She would never have wanted to be proposed to in a big public setting and I didn't want to ruin the holiday in case she said no!
Fagerson was an affronted onlooker in Dublin. He recovered from refracturing his arm a week too late to feature in the quarter-final. His club were plunged into turmoil as he embarked on a four-week tour of South America with his country. He spent his 24th birthday delivering a statement performance in Scotland's third Test in Argentina, presented Zander with his 50th cap at full-time, then came home and proposed to Alex, his partner.
"She had our dog, a dalmatian puppy, the whole time I was away. She's got a pretty hectic job as a solicitor, she was in the office a lot, juggling all her timings with the dog. It was nice for me to come home and have that to fall back on.
"I proposed just before we went on holiday to Santorini. She would never have wanted it in a big public setting and I didn't want to ruin the holiday in case she said no! We got a house together last year and we've got a lot of memories in it already, so I did it there.
"I tidied up the living room, had LED lights, candles, balloons, petals. Her little sister helped me set it up and we went out for a Sunday roast with her family afterwards.
"I wasn't too nervous about what she was going to say, I was more nervous I was going to mess it up, have a big speech and forget things. She was incredibly shocked so that took the pressure off."
These have been tumultuous months. An all-action loose forward, Fagerson has a work ethic to rival the Amish, bamboozling footwork, and an explosiveness on the carry and in the tackle that have made him Gregor Townsend's go-to man in the No 8 jersey.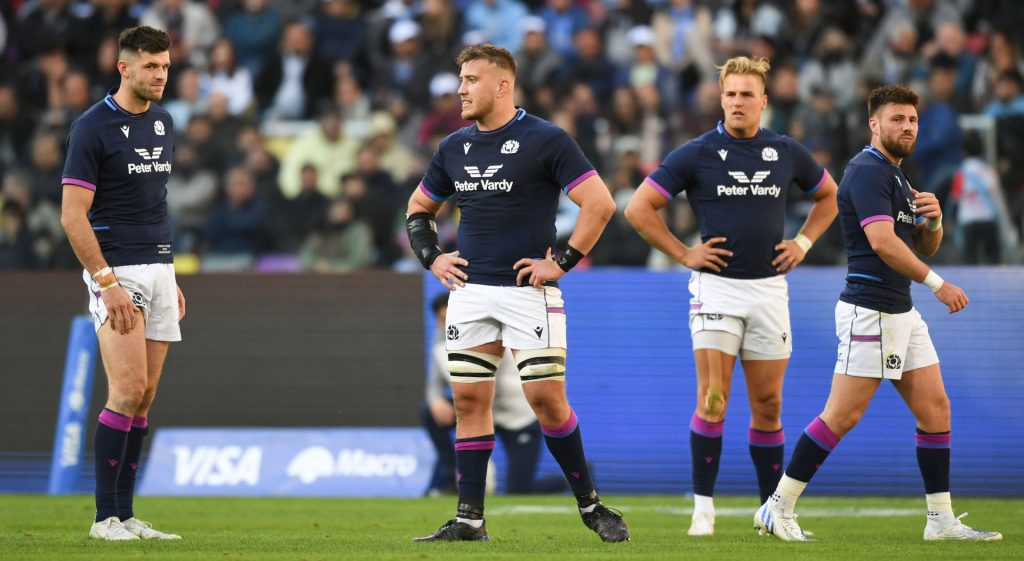 In that series-deciding Test in Santiago del Estero, a game Scotland let slip in the dying embers, he gobbled up over 100m on the hoof. He made 18 charges and scuttled 15 Argentines, more than any other Tier One forward that weekend. He was a colossal performer flanked by his two jackaling henchmen, Darge and Hamish Watson.
"I carried one-out quite a lot – that definitely wasn't a strong point in years gone by, but I've worked on it. Defence wasn't a massive thing for me when I was younger, but it's one of my strengths now.
"A lot of the things we did while I was rehabbing my arm were handling-related micro-skill sessions, standing at first receiver and doing little pops out the back, things that make you more comfortable with hands on ball. The third Test was one of my better games for Scotland.
"I thought the balance of boys on tour, everyone being able to express themselves, was awesome. Something we've been missing a bit. Young guys showing off their personalities, being part of a squad like that, was brilliant.
"The off-field relationships just grew and grew and that was a massive aspect the coaching staff wanted to push. We had a few sessions we called 'extra hour', where we'd come together, people would present on their families and stuff. You really got to know boys better, their hardships, it was really special to have an environment where we were able to share that."
Come the endgame, Fagerson stood before a subdued changing room and delivered a tribute to his sibling. The pair are only two years apart and have grown together as rugby players. There's frankness and togetherness in spades. There's protectiveness too.
I've heard for years that Glasgow and Scotland both need this massive, ball-carrying number eight. I thought I had to be that massive carrier who runs it straight, but my footwork sets me apart.
"I saw what it did to George Horne when his big brother Pete retired, he was extremely emotional. Zander and I make each other better. No-one holds me to account more than he does. When he's had a good game, I'm the first to bring him back down to earth.
"He's one of the best tight-heads in Europe and has gone on a Lions tour. When he got sent off against Wales in last year's Six Nations, he doubted himself a lot. Zander has done that clear-out hundreds of times before and obliterated guys. I remember I'd be typing things on Twitter replying to these people and having to scrub them out, like, 'I can't say that'."
Fagerson has not escaped online hate of his own. As a pup, he would fall in to the fraught routine of logging on to Twitter after a match, searching his name, and scouring the comments. Nothing but misery comes from this torturous cycle.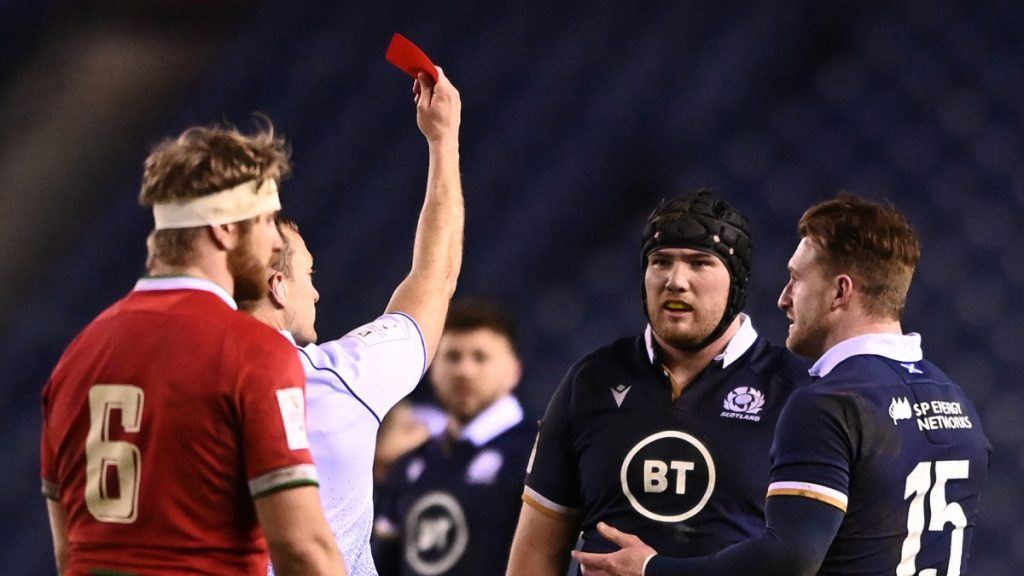 "It's a very toxic thing because if you have a good game, everyone is commending you, you think you're better than you are, then you come in the next week thinking you've cracked it and don't work hard enough. If everyone is saying, 'he played well but we need a bigger eight', you do start to doubt yourself.
"I definitely used to doubt myself. You'd be hearing it from media, I used to look at Twitter a lot and you'd see things.
"As I've gotten older, I've not searched my name in years. You measure yourself off your team-mates, coaches and people you care about."
At the core of the insecurity was the constant chat around Scotland's brutality. The perception that while they weave some pretty patterns, they are too nice, too soft-bellied, too easily battered by the snarling beasts of the world game. Too lightweight to mix it in the trenches with Ireland or France or South Africa. Fagerson is big and powerful but not the mythical 120KG colossus many fans crave.
"I used to struggle to find myself and what I wanted to be as a No 8," he says.
"I've heard for years that Glasgow and Scotland both need this massive, ball-carrying No 8. I thought I had to be that massive carrier who runs it straight, but my footwork sets me apart.
"You can truck it up and give your team metres, but the heavier you are, you're not going to be able to do it repeatedly. Mish [Watson] and Dargey aren't massive, but they skelp boys. George Turner knocked down Maro Itoje against England, and George is not massively heavy or tall.
"Size brings its benefits, but the style Glasgow and Scotland want to play is quick attacking rugby. When you're 130KG, you struggle to meet those demands.
"I played at the Junior World Cup in Georgia weighing 114KG but I was a bag of sick. I wasn't that fit; I wasn't that quick. I played a game for Scotland against Fiji at 98KG and I was just nowhere near the pace in terms of the physical demands. I've fluctuated a lot. I'm at a comfortable 110-111KG right now. I'm not bigger, but I've put on more muscle and trimmed the fat, and that definitely helps."
Just as Fagerson battled to find himself, so too Glasgow are in the midst of an identity crisis. Danny Wilson sought more pragmatism and steel, but the Warriors' trademark attack quietened to a whimper. Given Glasgow built their name and their following on the beauty of their rugby, it was a perilous spot for the coach to occupy. Smith won't say it publicly, but he is determined to restore the flair. This has always been his way.
We lost part of our DNA, our expansive rugby. That is definitely something Franco has brought in.
"The Glasgow of old, all the things we'd been doing, we'd lost our way the past few years," Fagerson says. "It's definitely being brought back in and guys are excited about that.
"After Dave Rennie left and Danny came in, we definitely needed to tighten up. We were so expansive that sometimes it really cost us. Danny was very good at that in the beginning, we got much better set-ups on our box-kicks and kick chases. The lineout stuff, Danny was phenomenal at. That shows in the stats we had last season.
"But I do think we lost part of our DNA, our expansive rugby. We've got quality rugby players and if you give them time and space and confidence in themselves, it enhances everyone else. That is definitely something Franco has brought in. He is massive on attacking space, giving his players the ability to go out and showcase what they can do."
Smith has been issuing home truths by the shovelful, not that anybody in the Glasgow squad really needs them after the RDS. Training hours are longer. Tough questions have been asked. A collective passion fostered. Steyn's ascent to the captaincy feels like a changing of the guard, faith in a tough and skilled player who embodies everything Glasgow want to be.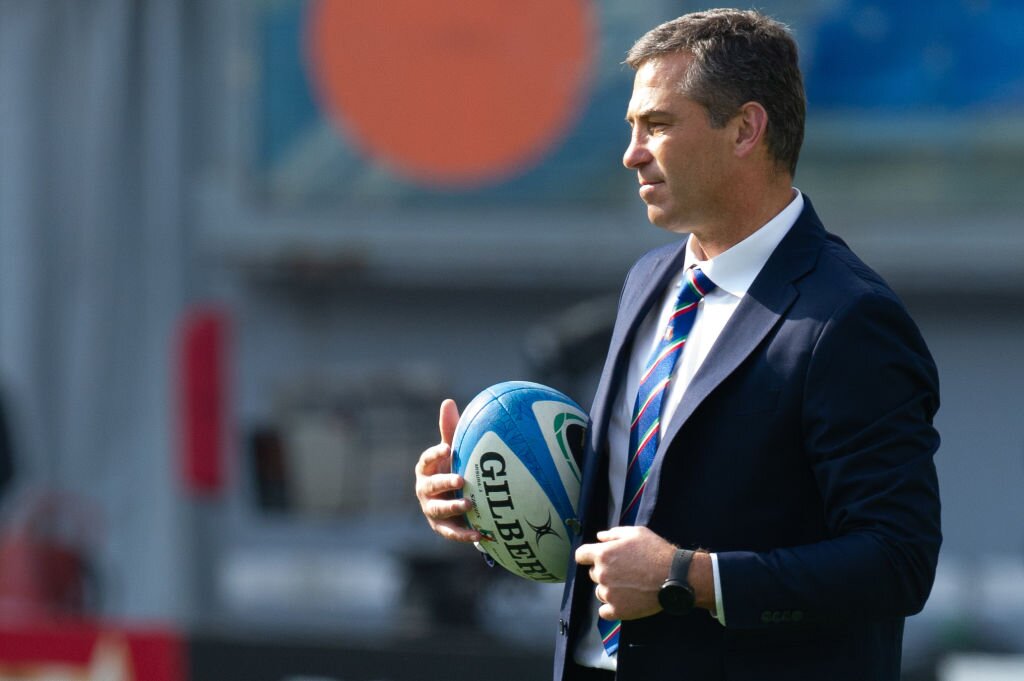 "Franco has not used cliches or said things that aren't true," Fagerson goes on. "The values he holds you accountable to are values which should be there anyway. We lost that a bit last year. Our work ethic and our ability are things we never want questioned – he's definitely questioned it.
"The reaction he has got from the guys is exactly what he wanted, and exactly what we said we were going to change. It's been massively team-led, especially the guys coming back in first. Franco has got his hands on that and moulded it in the way that he wants."
A club finding itself again. A World Cup on the horizon. And of course, a wedding to plan. For Fagerson, on all fronts, a seminal year beckons.