Back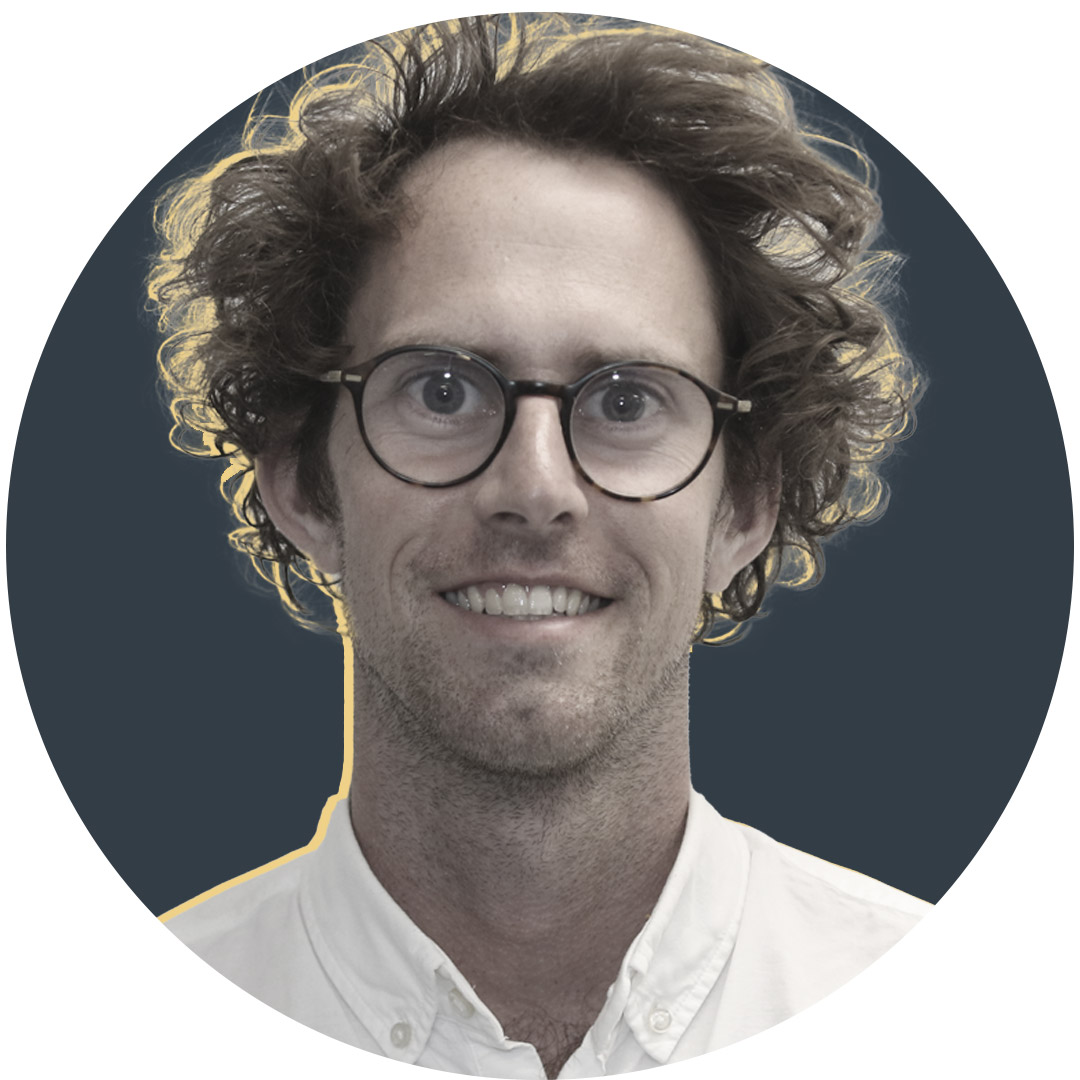 By Christy Doran
Many options but no miracle cure for Australia's struggles
On a Thursday afternoon in Perth in the middle of August, Samu Kerevi, fresh from competing at the Olympics in Tokyo, diplomatically cautioned against loosening the Giteau Law eligibility laws.
"I've always been a fan of the Giteau Law," the Suntory-based bullocking centre said, "it's pretty awesome to have your top players here in Australia and competing."
Yet, Kerevi, who would not have been asked the question had Rugby Australia not tweaked their eligibility laws, admits he stands to benefit as a result because he had not met the 60 tests, seven years of nations service criteria.
"I think everyone plying their trade overseas, they want to put on that gold jersey, they always want to put their hand up.
"It would work in my favour, but I think you've got to give the guys here at home the opportunity to put on that jersey."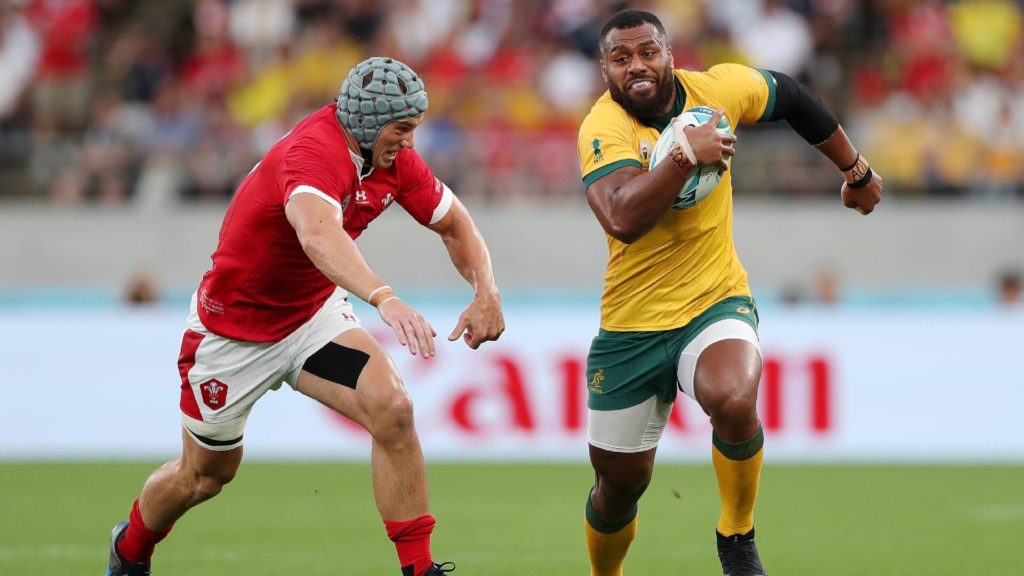 Later, Kerevi was asked whether he and others would be more likely to stay overseas if RA relaxed their laws as touted.
"I can't speak for all the guys, it's a hard one because I'm enjoying my time in Japan and the competition there," said the 27-year-old, who is poised to take on the All Blacks in Bledisloe III this weekend.
"There's a lot of moving pieces, it's not just a decision to put on the gold jersey which is a big driver for those outside of that Giteau Law."
Four days earlier, RA CEO Andy Marinos and Chairman Hamish McLennan announced less than 24 hours after the Wallabies' dismal 57-22 defeat to the All Blacks to lose their 19th straight series they were making changes to their eligibility laws.
Any speculation about that is a bit premature. We're busy looking at all the models in place and looking at our own market

Andy Marinos on expanding the Giteau Law
But to what?
"Any speculation about that is a bit premature," Marinos, the previous Sanzaar boss and a prominent figure in South African administration before that, including as general manager, told The XV.
"We're busy looking at all the models in place and looking at our own market.
"It's about producing and winning national teams because if we're at the top then the game's going to be positive and prosperous," he added.
"This is just one of the next steps we're taking in the process. I believe eligibility is one of those ways that we can unlock some talent that can further bolster us, we're not going to turn things around in 12 months."
McLennan said: "We're not at full strength and until we can find a way to get the likes of Will Skelton and Rory Arnold into the team we're going to struggle."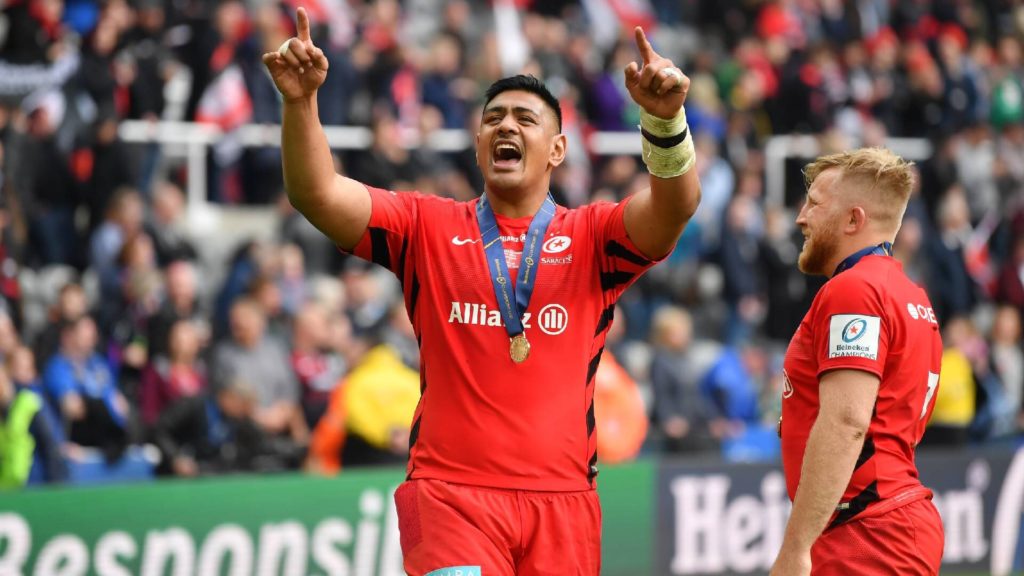 It is possible RA made the "non-announcement" to distract from the Wallabies' shortcomings, as well as to read the room around player eligibility. It's a play straight from the Peter V'landys playbook, who has dominated the sporting landscape since becoming the NRL's chairman in late 2019.
By Tuesday, after mixed reception to an announcement that revealed little because the law had been changed a year earlier because of Covid-19 to allow Dave Rennie to handpick two players, McLennan was on the retreat with fears that by loosening the laws it would lead to a mass exodus of players and cripple an already lopsided Super Rugby competition.
"If you look at the local competition in South Africa, that's been decimated," he said. "We don't want to move to that model whatsoever.
"We're not heading to open slather … I think for us and for our model and what we're trying to achieve, we want to keep as many of the good players here locally playing in Super Rugby."
RA has been discussing their eligibility laws for the best part of a decade and with each passing year, it has become more feverishly debated.
Former Wallabies captain Will Genia labelled the eligibility criteria as "outdated", while World Cup-winning coach Bob Dwyer said it was essential they opened up selection.
The discussion around player eligibility is part of a wider and vexed question on how Australian rugby can rediscover its mojo and win back the fans.
Former Wallabies captain Will Genia labelled the eligibility criteria as "outdated", while World Cup-winning coach Bob Dwyer said it was essential they opened up selection.
"We should do that without a moment's hesitation," Dwyer insisted to The XV.
Others, like respected mind Rod Kafer, believe RA should relax the laws, allow the highest paid earners to go overseas and invest the money saved into securing the next generation of rugby players that are being swallowed up by the pools of wealth found in the AFL and NRL.
Kafer believes that by allowing the top 15 money-earners in Australia to head offshore, RA could save roughly $10 million, which would then target those in their mid-teens because currently they are being picked off by development officers in other sports.
Once players such as Joseph Suaalii, a once in a generation type player who has been lost from rugby union to the NRL, are brought through the system and are capped by the Australian Sevens program and in Super Rugby, they can then be released into the wild overseas and continue to play for the Wallabies.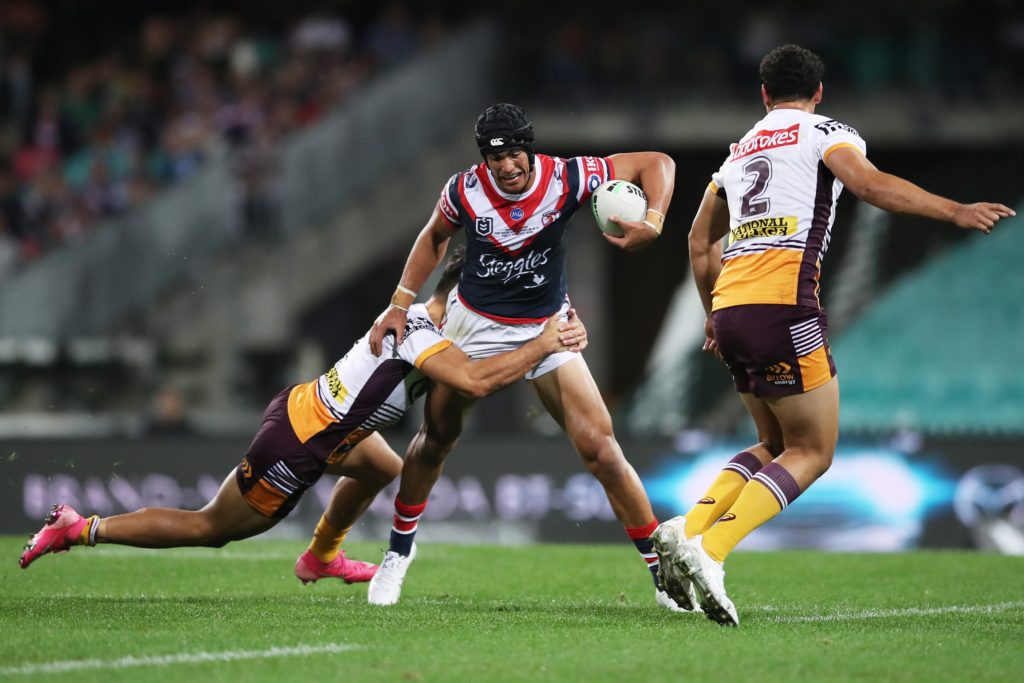 With those saved dollars each year, they can be invested each year and thereby expand the talent pool which is dwindling each season upon season.
It's a bold idea, but something needs to change to stop the rot.
Private equity could be an answer, at least in the short term, but unless it is properly invested and the talent pool is expanded nothing will change.
Others believe Rugby Australia has been on a slippery slope ever since expanding to five Super Rugby teams in 2011 with the introduction of the Melbourne Rebels.
For a brief period, RA returned to four teams after a destabilising, turbulent, ill-thought-out and painful exercise when they pitted the Rebels and Western Force against one another for survival and eventually saw the former continue to play in Super Rugby.
If you look at the [Australian] Super teams, there's too many of them. You only need three teams.

Former All Blacks coach Steve Hansen
Covid-19 saw the Force return, but only after CEO Raelene Castle, who inherited the mess, resigned after a series of blunders, including the Israel Folau saga.
Former World Cup-winning All Blacks coach Steve Hansen recently reignited the debate over RA's ability to maintain five Super Rugby teams following the Wallabies' Bledisloe Cup capitulation, where New Zealand ran over the top of their trans-Tasman rivals. It was the All Blacks' 19th straight series win.
"If you look at the [Australian] Super teams, there's too many of them," Hansen said on the ABC Sport's Corbin and Ben radio program. "You only need three teams.
"For them to be able to prepare their players to compete at test rugby the way they should be allowed to prepare, I think they need to pick Team A, B and C and then select players from all the interstate [teams], [and] throw them into those three teams.
"Make it really competitive to get in, and then from there I think there'll be a lot more competitive [teams] in the Super games and they'll win more games and get confidence."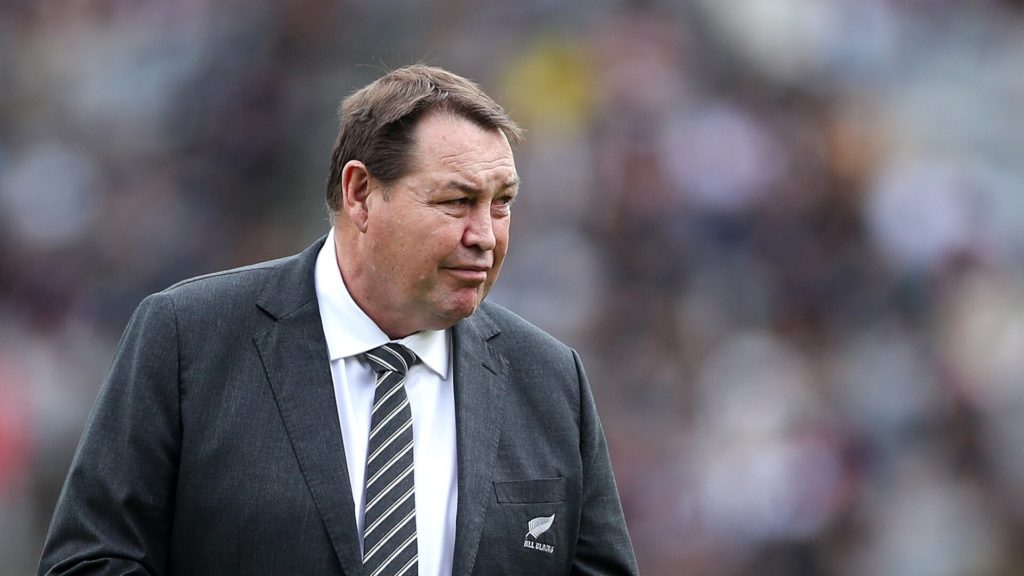 Hansen's comments were supported by former Wallaby turned pundit and now coach Steve Hoiles.
"Have to agree here," said Hoiles, who has long advocated for a return to three or four teams. "Not many Aussie Rugby fans like to hear this news but you have to respect that fact that Steve Hansen has coached both provincial and test Rugby against all these Aussie teams through the professional era of 3,4 and 5 Aussie Super teams."
Hansen's comments are also supported by current England coach Eddie Jones, who has also made it clear he believes Australian rugby has been its most successful with three Super Rugby franchises.
Yet, both McLennan and Marinos have shut down any suggestion RA will consider culling one of their franchises, particularly given their broadcast deal is dependent on more games, not fewer, and their crucial 2027 World Cup bid is about growing the game, not shrinking it.
France Like last year, they wanted us to go to two teams. We wouldn't have got a deal with Foxtel or Nine. That wouldn't have happened.

RA chairman Hamish McLennan
"We're the rugby official that gives Australia advice," McLennan told The XV.
"It's just impractical. You can't do it. Like last year, they wanted us to go to two teams. We wouldn't have got a deal with Foxtel or Nine. That wouldn't have happened.
"France has 28 professional rugby sides. We've got five.
"We're not going to cut the Force, we're not going to cut the Rebels. We've got a Rugby World Cup, we've got media dollars tied to it and that's working for us."
McLennan was previously Channel 10 boss, where he helped cricket's Big Bash explode in Australia and pivotal to that was a draft.
The former News Corp executive believes rugby would benefit from a draft and the ability to have New Zealanders help fill areas where Australian rugby is struggling for depth.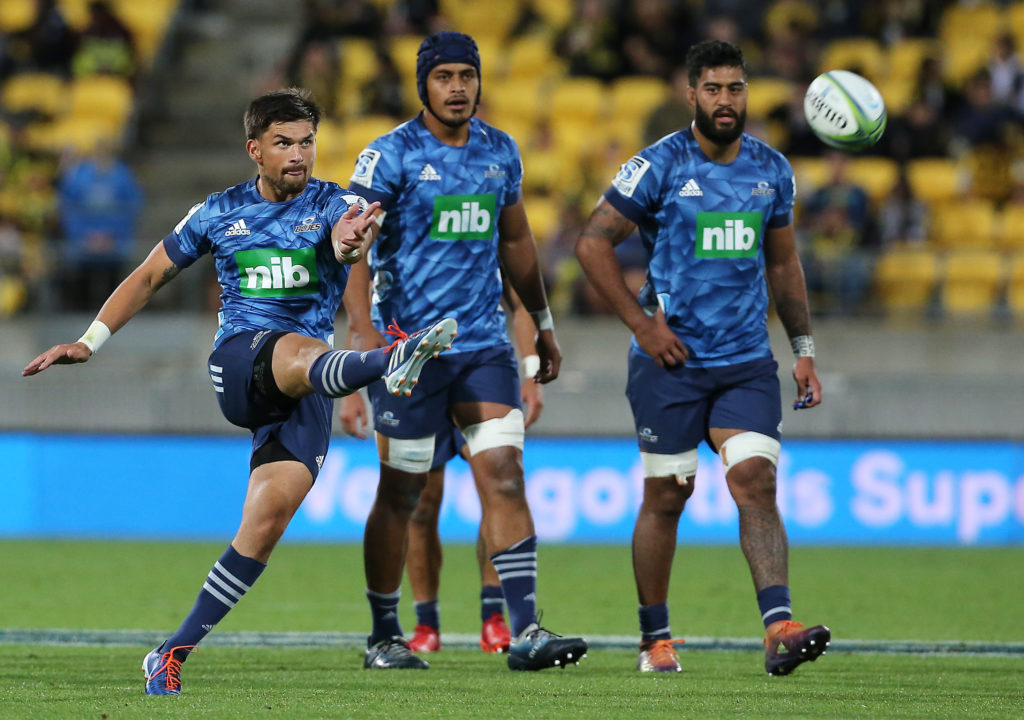 "What we've got to do is get more kids playing, improve our pathways and backfill any weak spots in those teams with international players and/or Kiwis," McLennan said.
"We've said, guys who aren't going to play, let's create a draft. They don't want to do it because they don't want us to become more competitive.
"You bring a couple of stars in. Not everyone who plays in the Big Bash is going to play Australia, but you bring these internationals in, it's a high quality of cricket, and they learn from the internationals and it's far more interesting and you see things like Murali [Muttiah Muralitharan] bowling for the last time in his international career."
RA is caught in a, 'which came first: the chicken or the egg' argument.
Australian rugby needs to invest in its grassroots and have a middle-to-long term strategy of broadening its appeal, but to do that they need money and that often comes through success.
But unless something changes, the Wallabies' slide – they are currently sixth on the World Rugby standings – does not look like slowing down anytime soon, especially when playing the All Blacks multiple times each year.
Currently, RA is in the final steps before taking their private equity pitch to the market.
The injection of capital, with a British and Irish Lions series in 2025 and possibly a home World Cup in 2027, should give RA a second and final chance to secure the game's viability and future. For now though, RA needs the Wallabies to win – and that's why player eligibility is once again on the agenda.
More stories from Christy Doran