Back

By Gavin Mortimer
Josh Brennan adds French accent to rich Irish heritage
Saturday evening was a proud moment for Trevor Brennan, the former Ireland and Leinster loose-forward, who in recent years has carved out a new life for himself as a successful bar owner in Toulouse.
The city's rugby club hosted Brive in the Top 14 and two of his three sons were on the team-sheets, all 246kg of them. The weekly shopping bill in the Brennan household must have been astronomical when that pair were growing up.
Daniel, the 130kg 23-year-old Brive prop, started the game and Josh, who this week turned 20, finished it as a second-half substitute in the second row for Toulouse. The pair never actually clashed on the field as Daniel was replaced 10 minutes before his younger brother was introduced on the hour mark. It would have been a first in a competitive match if they had appeared on opposing sides but that moment will come, perhaps when Brive host Toulouse later on in the season.
It was Josh's fourth outing for Toulouse this season, building on 2020-21 when he came off the bench twice in the club's title-winning campaign. Like Daniel, Josh has come through Toulouse's academy system, and a third brother, 14-year-old Bobby, is following the same route. I spoke to Daniel nearly four years ago, shortly after he had decided to join Montpellier. He explained that, much as he loved Toulouse, he wasn't getting enough opportunities with the first-team squad. He played just the once for them in the Top 14 and it was interest from then-Montpellier coach Vern Cotter that persuaded Daniel to move to the Mediterranean coast.
He joined Brive in November 2020 and recently signed a new contract that will tie him to the club until 2025.
Josh, on the other hand, looks like he could become part of the furniture at Toulouse. At 2metres, he is wardrobe tall, and he fills his frame well at 116kg. He's also mentally solid, a well-rounded young man, quiet but confident, unfazed by pressure. When he came on against Brive, the game was in the balance, neither team much appreciating the cold, driving rain. But his energy, in offense and defence, gave Toulouse renewed impetus that helped them eke out an 18-11 victory to maintain their position at the top of the championship.
Brennan is part of an exciting young generation of players on the cusp of establishing themselves in the Toulouse squad. There's Ian Boubila, the 19-year-old hooker, 20-year-old prop Paul Mallez, a 20-year-old threequarter Romain Riguet, 19-year-old second-row Yannick Youyoutte, wing Nelson Epee – likened to a young Cheslin Kolbe – and another 19-year-old in Théo Ntamack, who, like Brennan, boasts an illustrious rugby pedigree.
It's kind of like a big family at Toulouse. Everybody gets on with each other, there are no cliques between the French boys and the foreigners.

Josh Brennan
"Little by little, they're going to play more and more with us," said Toulouse head coach Ugo Mola at the start of the season when asked about this generation. Brennan is playing more than most, and he has benefited in recent weeks from the absence on international duty of Thibaud Flament and the Wallaby lock Rory Arnold.
Another factor in his brisk evolution is what he calls "the Toulouse DNA". He explains: "I started playing at Aucamville (a suburb of Toulouse) when I was about seven, and when I was 12 I went to Toulouse at the same time as Daniel. What's good at Toulouse is the way they play. They want all the youngsters to play the way they do in the first team. So as you come up through the ages in Toulouse you have the same calls. My younger brother is using the same calls as I am, and that helps you into it, it creates the Toulouse DNA from a young age."
It also weaves a camaraderie, a tight-knit fellowship between young men who have grown up together. "That is a very important factor. It's kind of like a big family at Toulouse," says Brennan. "Everybody gets on with each other, there are no cliques between the French boys and the foreigners, everyone mixes."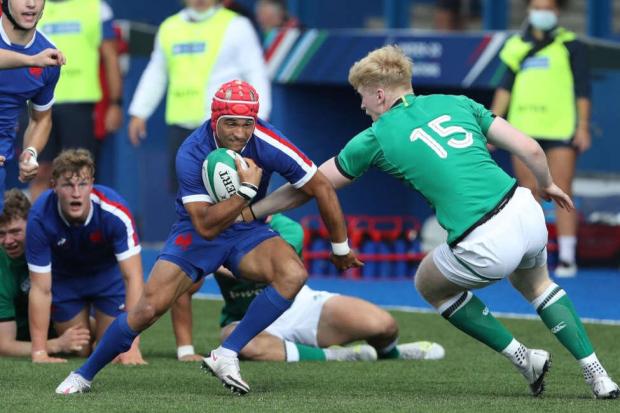 Josh cites ones of those foreigners, the former All Black flanker Jerome Kaino, as a major influence on his progression at Toulouse. The double World Cup winner retired in June after three seasons at Toulouse and he is now a member of the coaching staff, also working with the academy side. "As a player, he was a pure leader and he has a way of getting his messages through," says Brennan. "To be coached by someone of his experience is great. Toulouse like their coaches to have played for the club because it strengthens that DNA."
When Josh was 15, he went to boarding school in Toulouse, the Lycée Jolimont, which at the time was one of 10 rugby academies run by the French Rugby Federation (FFR). They were located across the country and talented young players would be selected from their club and enrolled to receive an academic and rugby education. "You had normal school but next to it you had the gym and the rugby pitch," says Brennan. "So that was when it really started getting serious for me, and it's how I developed. I came through the French Under-16s, Under-17s and Under-20s."
In the summer of 2018, the FFR increased the number of academies from 10 to 25, spreading their reach across the country, but also centralising what their director, Philippe Rougé-Thomas, called the academies' "philosophy", adding: "As of now we must rediscover the French spirit and style of playing." As part of the shake-up, the French U16 and U17 sides were scrapped.
"It's a very different set-up to Ireland where you have a very strong schools rugby," says Brennan. "There's not schools rugby in France, it's all about the clubs. What I think is good about the French system is that if you are young and show potential you will have the chance to train with your club's first-team squad during the summer. I did that when I was 16 and it was an amazing experience. I was training with Cheslin Kolbe and Antoine Dupont. That wouldn't happen in schools rugby in Ireland and elsewhere."
I'm more French than Irish, no hesitation on that question. I was born in Dublin but I've been in France all my life, I grew up here.

Josh Brennan
The restructuring was largely the initiative of Didier Retière, who in 2014 was appointed the national technical director of the FFR. "France have sorted out their academy system really well and Didier played a big part in that," says Brennan. "Sébastien Piqueronies, who is now coaching at Pau, was a very good coach with the Under-20s and he also changed a lot of things."
This restructuring coincided with the emergence of arguably the most gifted generation of French players in the modern era. The U20s won back-to-back world titles in 2018 and 2019 and from that group Romain Ntamack, Arthur Vincent, Demba Bamba, Cameron Woki, Killian Géraci, Matthis Lebel, Louis Carbonel and Jean-Baptiste Gros have since been capped at senior level. In contrast, of the England U20 XV who lost to France in the 2018 final, only Marcus Smith featured for the senior side in last month's internationals.
Daniel Brennan was a member of the 2018 squad and Josh captained France U20 in the 2020 Six Nations in a team who included Bordeaux centre Yoram Moefana, capped twice last season for Les Bleus.
Josh has clearly caught the eye of the national selectors and at the end of 2020 he was invited to train with the French senior squad at their base in Marcoussis. "I spent a couple of weeks with them, and it was a mind-blowing experience," he says. "It opens your eyes to the level and the standards that are required to get to the very top."
Josh watched Ireland's sensational victory against the All Blacks last month with his dad. It was, he says, a wonderful win, "one of the greatest games I've seen them play and obviously I was delighted". But Brennan's allegiance is true blue. Asked what he is, he replies: "I'm more French than Irish, no hesitation on that question. I was born in Dublin but I've been in France all my life, I grew up here."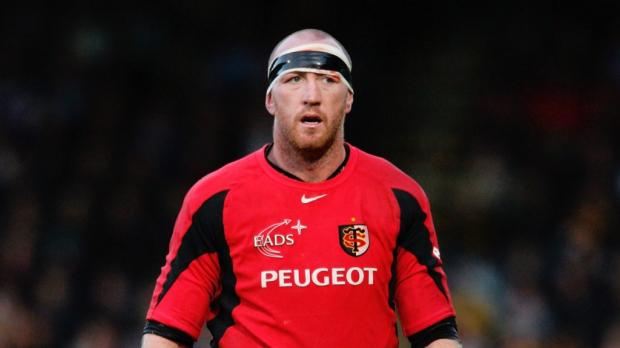 More specifically, Brennan is a Toulouse man from top to toe, and while he doesn't yet get recognised on the streets of the 'Pink City' – so called because of the colour of the stone used in many of its buildings – that day won't be far off. He has yet to play in the Champions Cup but he may feature against Cardiff or Wasps later this month when Toulouse begin the defence of their title. His dad was a two-time winner of the competition with Toulouse, in 2003 and 2005, and Josh has seen a few of his old man's matches. "My grandfather has all his matches on video cassette, so when I go there I like to watch them," he says.
Brennan senior was a cult hero at Toulouse, a flanker who played on the edge – and occasionally beyond. "I suppose there are parts of my dad's rugby era that would be quite fun," says Josh Brennan with a hint of a chuckle. "But I love the game today, the speed and physicality. It is very precise, more organised and much more disciplined."
That it is. The wild days of rugby are a thing of the past and the sport today is unrecognisable from when Trevor won his first cap for Ireland in 1998. Rugby has evolved and so have the Brennans.