Back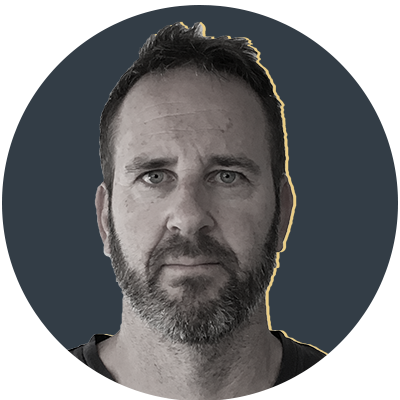 By Patrick McKendry
Jerome Kaino's final bow
Rugby's relentless professional schedule doesn't usually allow much time for reflection, but as Jerome Kaino prepares to hang up his playing boots within the next week or fortnight depending on whether his Toulouse club, already champions of Europe this season, win their Top 14 semifinal against Bordeaux Begles on Sunday, his gratitude at the opportunities he's received so far in an extraordinary career is clear.
"With the COIVD restrictions I've had a lot more time to sit back and think and look at the finish line," he told The XV this week. "As it draws closer it seems a lot more real. It's a time for reflection and a time to celebrate that I've been lucky enough to do what I love for this long. To be able to cap it off with a European title and, fingers crossed, hopefully, another Top 14 championship, would be amazing."
Kaino will retire a modern All Black great, and one of New Zealand's finest loose forwards. Now in the south of France, where the married father of three will stay for at least another year with his family in order to develop his coaching career, he has also played two seasons in Japan, a stint after the 2011 World Cup he believes was instrumental in extending his career to this point.
That momentous tournament in New Zealand was followed by another victory in the United Kingdom four years later. Rugby has given him many things, but he has also given back time and again – especially for the All Blacks and especially at World Cups. He was the best All Black of the 2011 edition and close again in a team which expressed itself with far more freedom in 2015.
Kaino, now 38, was marked out as a special athlete when he was a teenager. It's why St Kentigern's College plucked him from Papakura High School on a scholarship in order for him to play in their first XV, but back then he was a rangy, athletic kid who played in the midfield.
Success came pretty easily. Kaino was quick and he had a few skills and he was still growing. So he developed into a strong and quick loose forward and rode his talent all the way to the Auckland rugby academy and into the All Blacks in 2004 before he had even played a Super Rugby match for the Blues.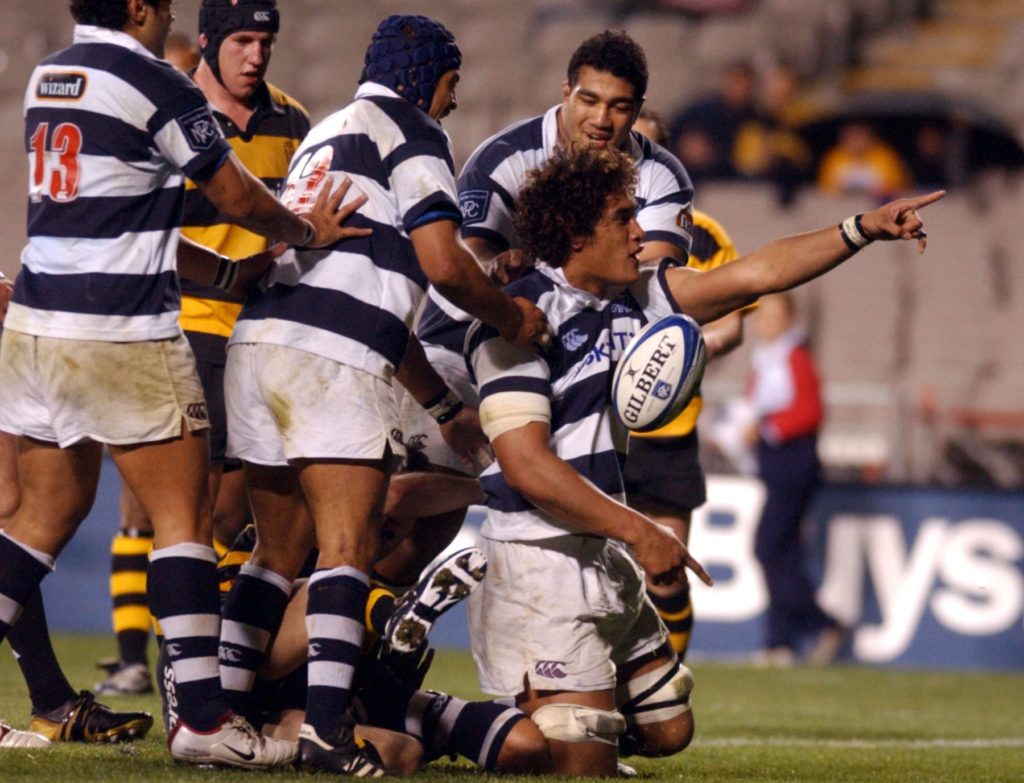 Asked now whether he imagined forging an almost 20-year professional career which included 81 tests, Kaino replied: "No way. No. My sole focus when I first came into the Auckland academy set-up was to try to break through and hopefully be there as long as possible and get a game here and there. To be able to make a living and play at the highest level with some of the world's greats, and travel to some amazing places, it's pretty surreal when I think about it."
Kaino's All Black odyssey began on the tour of the United Kingdom at the end of 2004 because Sir Graham Henry and Sir Steve Hansen liked Kaino's potential and were willing to take a punt on it. Fortunately for him, it was there for all to see in his first All Blacks match against the Barbarians at Twickenham when he scored an individual try from about 40m out which included the sidestepping of Wallaby Mat Rogers, a former league player who was known as a handy defender.
He was named man of the match. Afterwards he sat in the changing rooms of one of the most famous old grounds in the world not quite believing what he had done and it was why, later at the team's London hotel he was almost lost for words when it was his turn to say what the tour meant for him as the squad celebrated their final night before returning home.
Kaino didn't know it then but the hard work hadn't even started yet. He was on the periphery of the squad from 2006 (he was dropped after Ireland toured New Zealand that year) but didn't cement his place in the team until 2008 when he played a starring role against the Springboks in Wellington.
He developed into an impressive physical specimen – he's 1.95m tall and more than 110kg – the possessor of a body built from granite who struck fear into opposition players of all sizes due to his willingness to throw it about with an almost reckless abandon, but it was his mental growth that was probably more remarkable.
From a young talent who couldn't say no to a party to a leader who set the standard with his defence and utter relentlessness, Kaino turned his potential into reality; he went from a kid who could be very good into a player the All Blacks have yet to replace even four years after his final test, the drawn match against the British and Irish Lions at Eden Park.
So he's grateful for that and grateful too that he's been able to see out the final few years of his career at Toulouse with good mates Charlie Faumuina, the former All Blacks prop, and midfielder Pita Akhi, another former Blues man who played for the New Zealand sevens team for four years.
"I think Charlie is one of the form props in Europe at the moment," Kaino said. "He's not the Charlie that everyone knows when he played for the All Blacks but at scrum time and his experience and ability with ball in hand, I think he's been a rock for our side. Another player we've been lucky to have over here is Pita Akhi. He'd be close to the Top 14 or European player of the year for me. He's so strong on defence – he's just been amazing for us. Playing alongside those two boys has been amazing this year."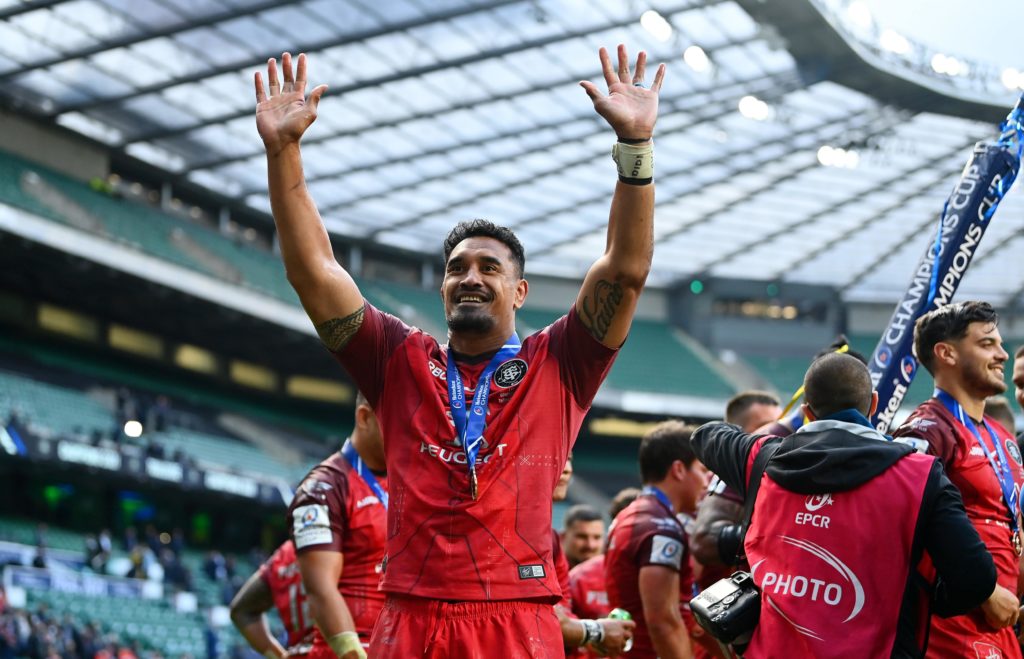 And while it's time to call it quits, Kaino isn't limping to the finish line.
"My body's feeling good. I think with some long lay-offs in the past with my shoulders – six months at a time [due to surgery] – it's given me time to give the body a rest and mentally refresh. I think it's been beneficial for me, plus that time I had in Japan to give my body a rest and be able to go this long. I've had a few injuries over here but nothing too serious [although] staying at the top level and running around with these young fellas, my body is giving me a few messages here and there.
"I've been happy with the way I've been playing this year, and also last year before the season stopped. I think it comes down to the standard that our coaches put on our team and also the level and intensity that our younger players like to play at. When you're around those people you naturally lift the standards of your work. I feel like I've had to raise my standards because the average of the group has been so high."
Toulouse, who beat fellow French club La Rochelle in the European championship final at Twickenham recently, are seeking to become the first team since Toulon in 2014 to win the European Champions Cup and Top 14 titles in the same season. They have already become the first side to win five European Champions Cups.
And they have done so with firepower across the park. South Africa's Rugby World Cup winner Cheslin Kolbe is one such star, along with Frenchmen Antoine Dupont, Romain Ntamack and Julien Marchand.
As far as halfback Dupont is concerned, Kaino knows the question is coming before it's even asked, because it's one on the lips of so many rugby followers; who's better, Dupont or All Black Aaron Smith?
"Dupont is one of the more instinctive players that I've played with. He can create something out of nothing and is very strong for a small guy. He doesn't shirk pressure or responsibility – he always wants the ball. People keep asking me the question of who is the better halfback – Antoine or Aaron Smith… I think they're two totally different players but there's one thing they have in common and that is they're very influential for any team they play in due to the strengths they have.
"I've been lucky enough to play with both of them and I can't split them, I can't put one ahead of the other. I'm just looking forward to November when we see them go head to head in the test here. It will be an amazing contest."
Kaino will remain at Toulouse for the immediate future in order to help coach the academy team.
"I've got my World Rugby credentials but they work a little differently here in France – you have to have the French equivalent … working with the academy allows the assessors to come in and watch me do my qualifications while I'm on the job. Hopefully further down the track I'll be able to work with the pro team."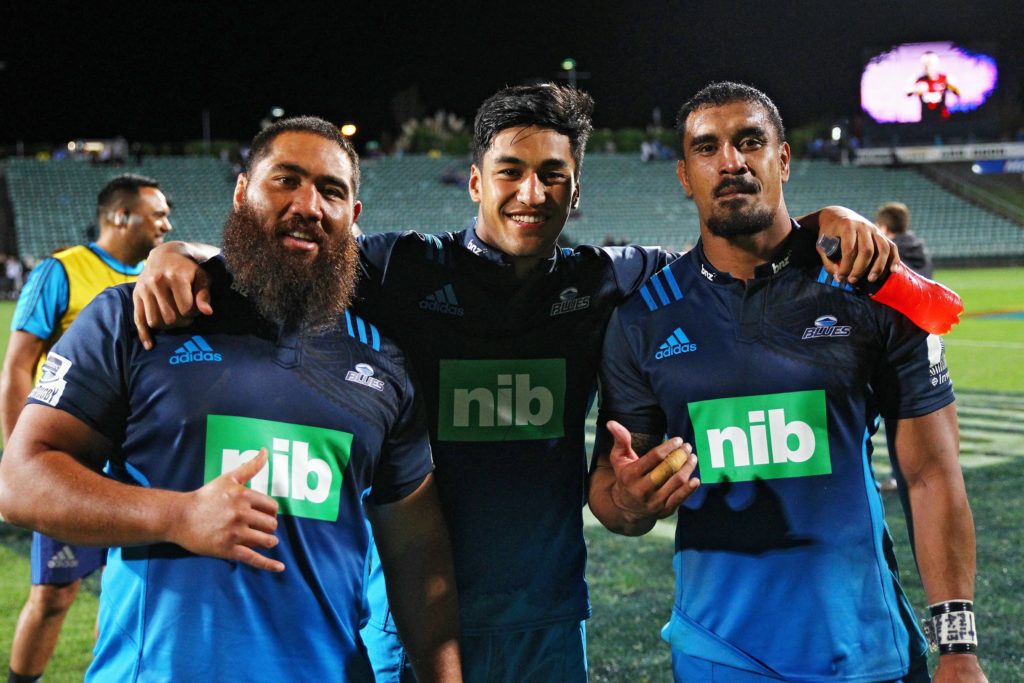 There is a small irony in the Blues making the final of the Super Rugby Trans-Tasman competition in Kaino's final days as a player. Kaino toiled for years at the Blues – more than 100 matches – without winning a championship and now that they are on the brink of winning the Super Rugby Trans-Tasman title he could hardly be happier.
"It's equally as satisfying as if I was in there playing," he said. "I always tune in and watch the boys play. I always keep a close eye on what is happening with Super Rugby because it's been a huge part of my life. To see the Blues' boys grow from last year and this year into the Trans-Tasman competition has been amazing, especially the young guys who were development players when I was there. They're thriving on the opportunity and excelling through the coaches they're lucky enough to have there as well.
Kaino said he, Faumuina and Ahki will get together to watch the Blues play the Highlanders in the final.
He was also positive about the potential of loose forwards Hoskins Sotutu, Tom Robinson and in particular Akira Ioane to feature for the All Blacks this year as coach Ian Foster shuffles a pack without injured skipper Sam Cane.
"Hoskins is playing really well at No 8. Another guy who I think who is probably unlucky to be labelled as a 7 is Billy Harmon at the Highlanders. I think he's been playing incredibly well but could be even better at No 8 or 6. I've always gone into bat for Akira Ioane, I think he has the goods to play in that No 6 jersey for the All Blacks for a long time. I think he's taken his opportunities for the All Blacks with both hands. He was unlucky to be taken off in that test against Australia last year. Ethan Blackadder – he could be in the mix, I think. Luke Jacobson, Tom Robinson – we're lucky in New Zealand that we have the depth, it's a matter of picking the players who will make the best combination with the strengths they have."
And so to a final reflection – the question of Kaino's favourite World Cup: the tension-filled one at home in 2011 as the All Blacks sought to overturn 24 years of history, or the more carefree extravaganza at a mainly warm and sunny England and Wales in 2015?
"For me it was the initial shock of being involved in a World Cup campaign at home in 2011 and that relief after winning it. That would edge out the 2015 victory because we were at home and got to feel the instant gratification and relief that the New Zealand people felt when we won it. That's a feeling I'll never ever forget; the bus trip into the stadium and afterwards, the scenes at the Viaduct – it was incredible."
More stories on the Blues