Back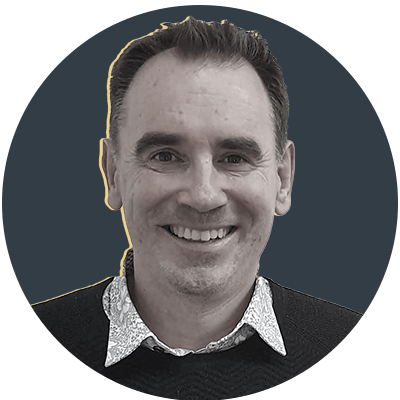 By Owain Jones
Jack Kenningham: 'Obviously I have a dream of playing for England'
Y
ou are reminded of Jack Kenningham's tender age when a polite request not to conduct the interview over Zoom is delicately relayed by the Harlequins communications department.
In bashful tones, the young flanker, who has been called up by Eddie Jones to take part in two England camps, off the back of helping the south-west London club's mesmerising march to the Premiership title, is full of apologies.
It's not because he has been gallivanting in the fleshpots of London's more louche neighbourhoods or nursing a hangover to make Oliver Reed blush. No, it's because he's afraid the data chewed up on his phone will exceed his limit having just flown the maternal nest in Richmond for a Wandsworth flatshare. His wi-fi isn't yet up and running and he's having to show prudence in his 21-year-old mind.
If he wants to be known as difficult, or as a diva, it seems he has some way to go.
The reality is Kenningham is more likely to guzzle protein shakes than clink wine glasses, such is the life of the modern professional, but the strive for independence will take some getting used to before the L-plates can be discarded. Indeed, between striding on to local golf courses, where he hopes to drop his 18 handicap, he still admits to stopping off to raid the family fridge before and after games then sloping back to his modestly furnished des-res.
My dad likes to give it the big 'un about the game back in the day, but he's still the first call I make after the match. We go through the game meticulously.
A boyhood Harlequins fan, Kenningham was brought up in a rugby-mad house in Richmond. His father David plied his trade on weekends as a full-blooded back row for Richmond A. Over the years, Kenningham Snr watched his son grow from an 85kg stripling to a hulking 108kg. Jnr laughs that, at 6ft 3in, he can now lovingly pat his dad on his follicly challenged head but that his father is his biggest supporter.
"My dad likes to give it the big 'un about the game back in the day, but he's still the first call I make after the match. We go through the game meticulously. Yes, he's my harshest critic but it comes from a place of care," he says.
Kenningham only took up rugby in earnest at 11 after primary school had served up touch rugby, which didn't really interest a young tyro.
Reed's School in Cobham was next. The alma mater of Hollywood superstar Tom Hardy and, closer to home, Alex Corbisiero, but it took time and patience for stardust to sprinkle on the slightly-built loose-forward.
Despite a sporting prowess that allowed him to open the bowling for his school and play hockey into his late teens, Kenningham was consistently overlooked at academy level. Many could have given up and slipped away, but not him. His mental resolve was starting to emerge. "I went to trials and felt like I was never given an opportunity, but I just enjoyed playing. The knock-backs built my resilience and, looking back, I guess it was character-forming," he says.
As a paid-up member of the rugby nause community, Kenningham devoured as much about the game as he could. As his obsession grew, one man stood on the shoulders of the giants he worshipped. "Richie McCaw was the big one for me at school. He actually got me out of trouble in one school game. I think they've changed the rule now, but it used to be that if you were the tackler you weren't considered offside and you could jackal. It confused even the referees at school, so when I did it, I'd say, 'That's what Richie did on the weekend' and they'd let me off," he says with a laugh. "Closer to home you had Chris Robshaw, who I grew up watching, and Sam Warburton, who was amazing."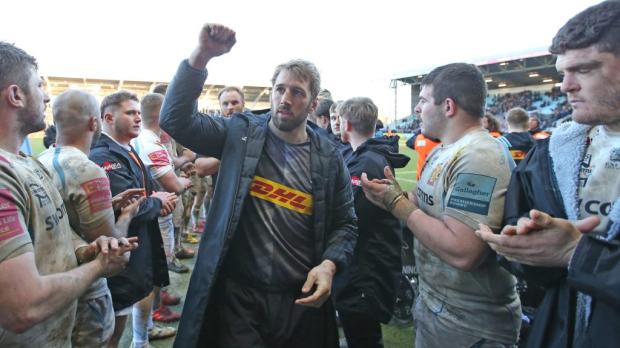 Speak to Harlequins legend Robshaw, who played more than 300 matches for the club, and it is clear Kenningham's talent burned bright from the start. "In pre-season, when all the squads mucked in, we'd play games and I'd have to mark Jack. I remember thinking, 'Jeez, he's quick, elusive, skilful'. I had a couple of years on him, but I didn't want to be shown up by him. He made me work twice as hard," says Robshaw.
A turning point came on a rugby tour to Argentina and Uruguay at 16 when he was pulled aside and told perhaps a career in his beloved sport could be an option. His stock further rose in a school game against RGS Guildford when Jim Evans, one of the Harlequins Academy coaches, came to watch a member of the opposition and left with the name of the tall, blond flanker with a penchant for rib-tickling hits and a V8 engine for roaring over the turf jotted in his notebook.
"Jim spoke to my Reed's coaches and invited me down to a couple of training sessions with Harlequins and it must have gone well enough because I was asked to train with the academy. In the year above, we had the likes of Marcus Smith, Cadan Murley, so it was a talented crop," says Kenningham.
The challenge for Kenningham was, having finally got himself noticed, being good enough to stick around. He felt he was progressing well but the noises he was getting was that it was touch and go whether he'd be offered a deal: "In truth, if it wasn't for Jim's belief in me, I'm not sure I would have made it, so I'm glad he stuck by me."
A dual contract was offered and his next port of call was Bath University, where he studied sports performance, although he admits academia came second to furthering his rugby aspirations: "I loved Bath, but I'll be honest, the way I chose my universities wasn't really to do with what courses they offered, more how competitive they were in the BUCS league."
Loughborough, Northumbria, Leeds Beckett and Exeter were given a recce before Bath was chosen and he headed west. "I loved playing at university, and I guess there were similarities with how Dommers (Alex Dombrandt) came through with Cardiff Met but it was the same for Luke Northmore, Tom Lawday. There are so many players who think it's the be-all and end-all to make it into an academy full-time at an early age but BUCS is now being properly recognised as an alternative route to professional rugby for those who mature late."
When Will Evans went down, it was perceived to be a massive blow for the club and the safe choice would have been to put Luke Wallace in that position, but since Jack has come in, he has been phenomenal. 

Chris Robshaw
One of the rare silver linings of a pandemic that caused pandemonium for millions of people was the learning went online and the openside was able to double-down on shinning up the notoriously greasy professional rugby ladder.
With a smattering of A-League appearances for Quins behind him, Kenningham couldn't have imagined how this summer would pan out. However, there was a tinge of sadness at how his opportunity materialised, after the serious knee injury to good friend, Will Evans. "I was genuinely so gutted when Will was injured. He's a friend and we spent a lot of time together. He was one of the best, if not the best, player for us last season," says Kenningham.
Robshaw, concurs: "When Will Evans went down, it was perceived to be a massive blow for the club and the safe choice would have been to put Luke Wallace in that position but since Jack has come in, he has been phenomenal. His tackling ability, his ability to get over the ball and he's only going to get better. It's fantastic he has been recognised by England. He has done that years before I was called up."
Kenningham put in two titanic play-off performances where, alongside upstarts such as Louis Lynagh and Tyrone Green, he helped the grandees of the club, Danny Care and Joe Marler, take the most unlikely of Premiership titles, playing a brand of rugby to lift the spirits. Kenningham hit double figures for tackles in both games and threw himself into breakdowns with gusto in assured performances. In dispatches, it was said he had the trust of his team-mates. They were soothing words that helped him settle into a high-pressure environment.
"I had a lot of support behind the scenes in those last few weeks of the season. I'd played A-League games, so the coaches knew what I could do, so it was just a case of seeing whether I could step it up a level. There was such a buzz at the end of last season because all the players and coaches got on so well," he says.
Mention of the final that Harlequins won 40-38 in the most thrilling of circumstances leads to Kenningham's voice lifting a few octaves. "I just think about it and smile," he says. "My screensaver is me jumping on top of all the boys at the final whistle. It was crazy. When I look back, it just fills me with happiness to achieve something with a great group of people. When I left home a couple of weeks ago, I said, 'Dad, I don't trust myself with the medal, can you keep it safe?' I'd like to frame my final shirt at some point."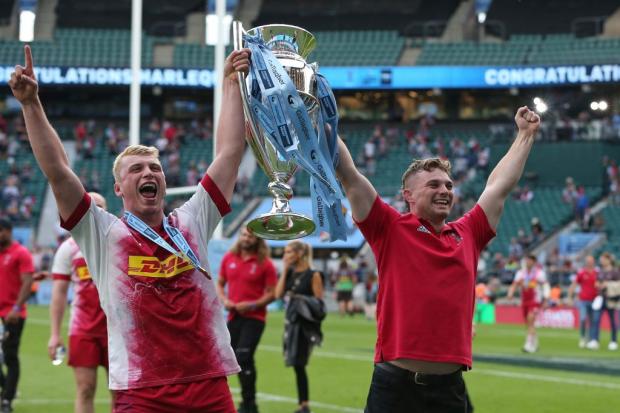 For someone who grew up watching Nick Easter, Tony Diprose and Robshaw representing the club with aplomb, he does think it helps his connection to the fans. "It means so much to me being a local boy. On the other hand, our supporters are proud to see boys coming through the academy. It's part of the reason I enjoyed playing because if you play well and win at The Stoop, it makes you want to do it again and again," he adds.
Just back from a quickfire England training camp, Kenningham has been served notice he is on Jones' radar, in a scenario that was unthinkable six months ago. "The messaging was all about building towards the 2023 World Cup. Often in club rugby imperfections go unnoticed but they get picked up at an England training camp. Say at the breakdown, whether in attack or defence, it's making good decisions and refining the little technical bits like staying on my feet in certain areas, or a perfect lift at the lineout," says Kenningham.
Even now, Kenningham has to pinch himself when rubbing shoulders with contemporaries who have a World Cup final behind them: "Look at Tom Curry and Sam Underhill. They are unbelievable. Even in England camp I've seen how talented the likes of Lewis Ludlow and Lewis Ludlam are."
So where can he make the progress to take his burgeoning game to the next level? "For me, it's about gradual improvement. This season, I want to push my lineout game on, my lines of running and attack, my timing. It's nothing massive because no player can do everything. No6 or No7, I've always said I don't care where I play, as long as it's not scrum-half or on the wing!" he says.
Kenningham will be only 23 when France judders into focus and while admitting it is his ultimate ambition, he is keeping his feet on terra firma: "Obviously I have a dream of playing for England and will keep on working super-hard to put myself in a position to do that, but week to week, it's just making yourself the best you can be. There is no point making your goals outcome-based because you can't control that. It's what you're doing on training days, what you're doing to recover. The biggest thing, however, is continuing to enjoy it. If I'm not doing that, what's the point?"