Back

By Sam Larner
How every nation ranks ahead of the Rugby World Cup
It's exactly five months until the mouth-watering prospect of France facing New Zealand at an ear-splitting Stade de France. The twenty teams who made it will have had this as their focus for four years. Nothing will be left to chance. But, how are those 20 teams currently fairing? In this article I rate every team in the 2023 Rugby World Cup. This isn't the list of who I think will win, but rather a look at how they have progressed relative to their own expectations. Let the debate rage…
Europe
Ireland A+
Ireland are on an eleven game winning streak. They last lost on the 2nd of July last year against New Zealand, in New Zealand. They won the next two matches against them to win the series and kick start the winning run. They rarely looked threatened in the Six Nations and their narrowest victories were by 13pts against both England and France.
The concerns? They're going to face France or New Zealand in the quarter-finals and Ireland have been historically rubbish at progressing beyond that point. However good they have been up until now, those matches are basically coin flips. Flip well and that side of the draw opens up massively.
Georgia A+
In the last two seasons, Georgia have beaten Italy and Wales and drawn with Fiji. They decimated everyone who dared face them in the European Rugby Championship, nobody finished closer than 24pts. Whisper it, but they have a genuine shot at getting out of this pool. They have beaten Portugal and Wales in the last two matches they played. It's hard to believe Wales will be as dreadful as they were in the Autumn Internationals, but not impossible. Georgia have one crucial thing in this World Cup, hope!
France A-
France went 14 matches unbeaten before they lost in Dublin this year. They destroyed England in a match which served to strike fear into every other tier one nation. However, they were well beaten by Ireland in Ireland. Luckily, if they face them in the World Cup it will be at home. Last time that happened, they won.
It would take an act of great sabotage to fail to escape their group. After that point, things get difficult. They should face South Africa or Ireland, home field advantage will be called upon for a game which is exceptionally tight on paper. This shows the huge danger of putting all your eggs in the World Cup basket.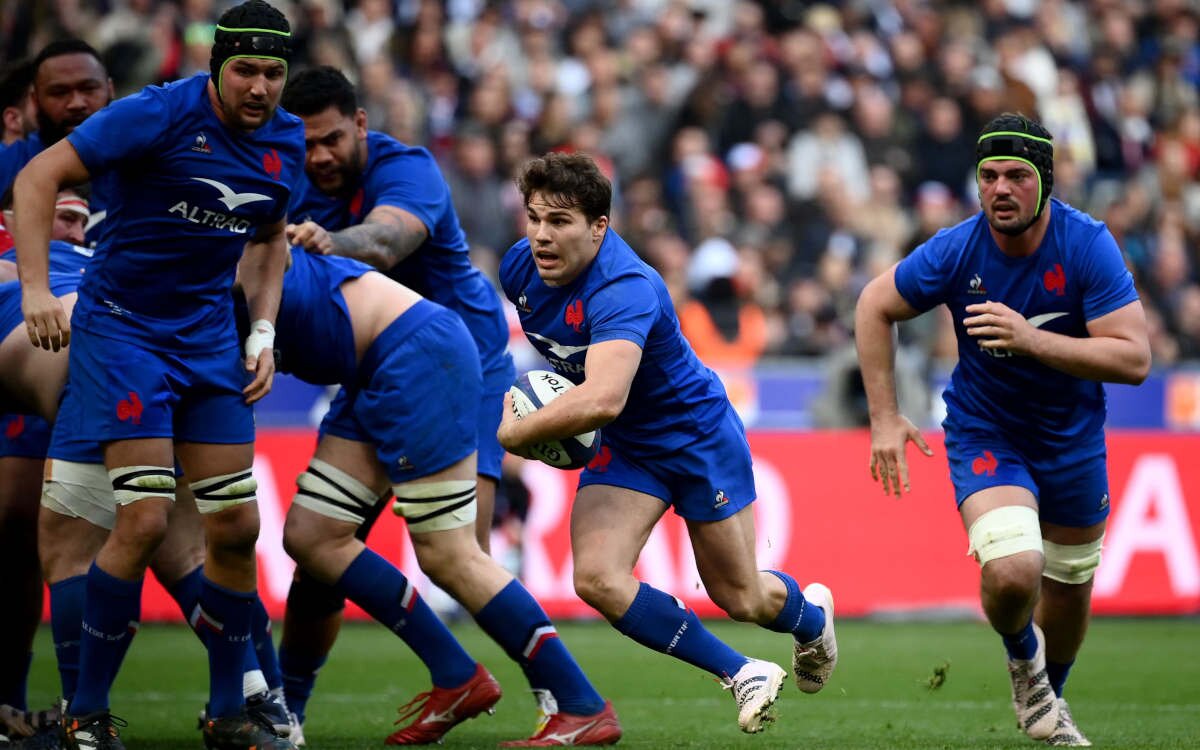 Portugal B
Portugal needed a Hollywood-esque amount of fortune to reach the World Cup. Firstly, Spain were eliminated for fielding an ineligible player to allow Portugal to finish third in the European qualifying. That allowed them to advance to the Repechage stage. With moments to go in their decider against the USA it looked like Portugal stood no chance. But, a frankly astonishing last few minutes gave Samuel Marques the chance to produce history with a kick to draw. Which was enough to qualify thanks to better results against Hong Kong and Kenya.
After all that, you would expect Portugal to be happy making up the numbers. But they shouldn't be. They have a chance to beat Georgia. They were well beaten this year, but last year they played them twice, with one draw and one loss by 9pts. With Portugal on the rise, they might get a win out of this tournament.
Scotland B-
Scotland are definitely better than they were a few years ago. But, at best they have improved at the same rate as France and Ireland. That leaves them in a slightly uncomfortable position behind the elite sides; France, Ireland, South Africa, New Zealand. Sadly, for Scotland, two of those teams are in their World Cup group. Despite all that progress, it's likely that Scotland won't escape their group.
Stuart Hogg will retire after this tournament. It seems almost inconceivable that arguably Scotland's greatest ever player will retire having played just a single World Cup knock-out game. But that's the reality unless they can make that final step to join the truly elite sides.
England C
Look, England were largely awful in the Six Nations. However, their two wins came against Italy and Wales, and Romania have had their own problems. England were rampant against Italy and looked promising for a half against Ireland. It's also less than a year since they drew with New Zealand after an astonishing late comeback. I remain convinced that their harrowing loss against France was an exception rather than the new normal.
The concern is this, nobody knows who the best English rugby players are. Anyone who has played a decent half of rugby in the league is forced forward on social media as a must select. When they aren't selected, discontent grows. The hope was that sacking the taciturn Australia Eddie Jones for straightforward Englishman Steve Borthwick would win the fans back. Off the back of their massively underwhelming Six Nations, that hasn't been the case. This World Cup is make or break.
Italy C-
People have lost the run of themselves in an understandable desire to hype up the most exciting Italian team we have seen for a while. Italy are undoubtably better than they were before Kieran Crowley took charge. However, given the gulf between them and the other Six Nations sides, their improvement needs to accelerate even further. Their loss to Wales was seen as a high point thanks to the overwhelming chances they created. However, their inability to finish them and Wales' dominance in the first half were two more important factors.
While some will be looking towards France and New Zealand as possible scalps, Italy also need to be aware of Uruguay. A full-strength side only beat the South Americans by 7pts when they last met in the Autumn of 2021.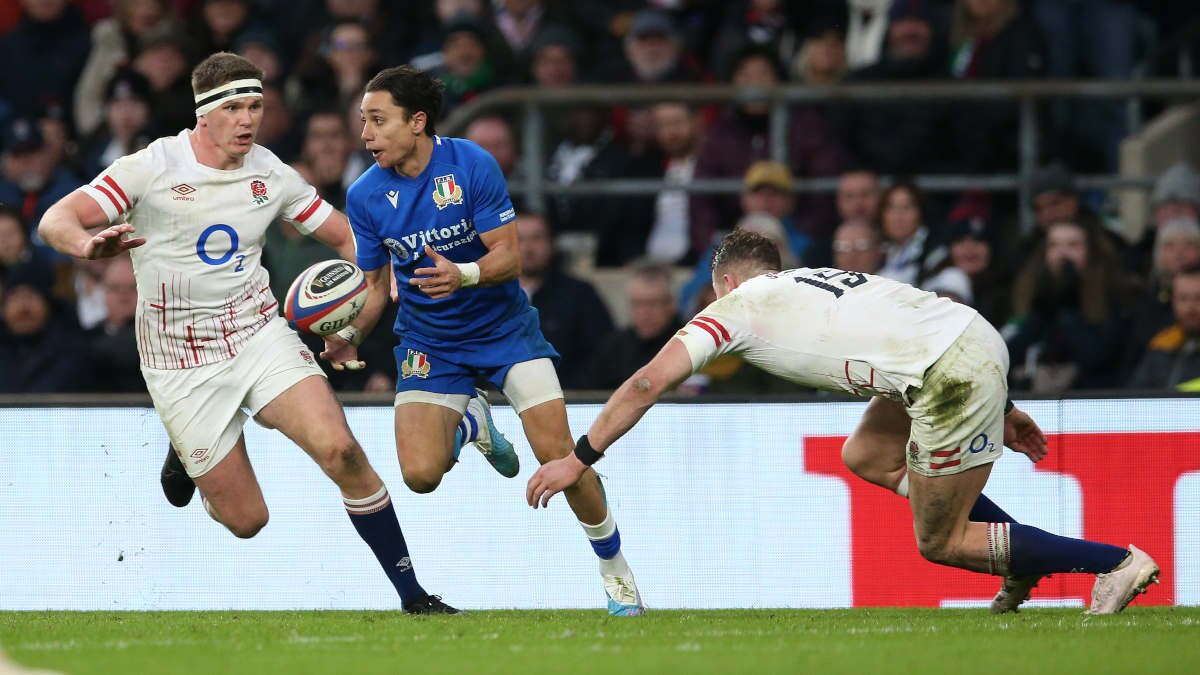 Wales D
The return of Warren Gatland has gone considerably worse than any Welsh fan could have feared. Wales were dire against Ireland and Scotland to begin the Six Nations. They picked up a little bit of pace in the final three games but that just took them from glacial to just plain slow. They looked deeply unimaginative in attack and porous in defence. Two late tries when the game was gone added a respectability to the scoreline against France and victory against Italy, when they were underdogs, saved face. The problem is that there seems to be no clear understanding of how they should play or who they should play. It's not outside the realms of possibility that Wales will finish fourth in their pool. Although, the safer money is on some semblance of cohesion being found in the next six months.
Romania D-
It's not that long ago that Romania held Georgia's position of the best non-Six Nations side in Europe. They dropped behind Georgia but now find themselves potentially losing pace with Portugal and Spain as other tier two nations like Uruguay also overtake them.
Romania lost to Portugal and Georgia by a combined 42pts in this year's European Rugby Championship. They have also lost to Uruguay twice. It has been a ropey run into France for Romania but after missing the World Cup in 2019 for the first time in their history, just being there is a victory.
Asia
Japan C-
It's hard to forget the fairytale of the 2019 Rugby World Cup. Japan's unexpected success on home soil was mesmerising and somehow topped the historic victory over South Africa four years earlier. In the run up to the 2015 and 2019 World Cups Japan won, they won a lot. They played 24 matches in the two years before 2015 and won 18 of them. In the two years before 2019 they played 20 matches and won 13 of them. Sure, some of these victories were annihilations against minnows; 80-10 versus South Korea in 2017 or 132-10 against Sri Lanka in 2014. But they were victories.
While Japan's status as darlings of the rugby world has brought more high-profile games, and undoubtedly money, to the sport, it hasn't yet brought success. In the 13 games they have played since the last World Cup they have won only three; against Portugal and Uruguay. That winning habit needs to be refound.
Africa 
South Africa B-
The World Cup holders had flaws exposed in two narrow losses against France and Ireland. They lost them both by a combined seven points, but it was enough to raise concerns about how they would do on French soil. That was the headline, what was forgotten was that the next two weeks they destroyed Italy, by 42pts and England by 14pts.
It has been an inconsistent period as World Champions though. The Lions tour victory was a huge highlight, but that same year they lost back-to-back matches against Australia. Last season they lost to Wales in a result which seems inexplicable now. A run to the knockout stages seems likely, although Scotland fans will disagree. The question will be whether they can refind that 2019 magic beyond that point.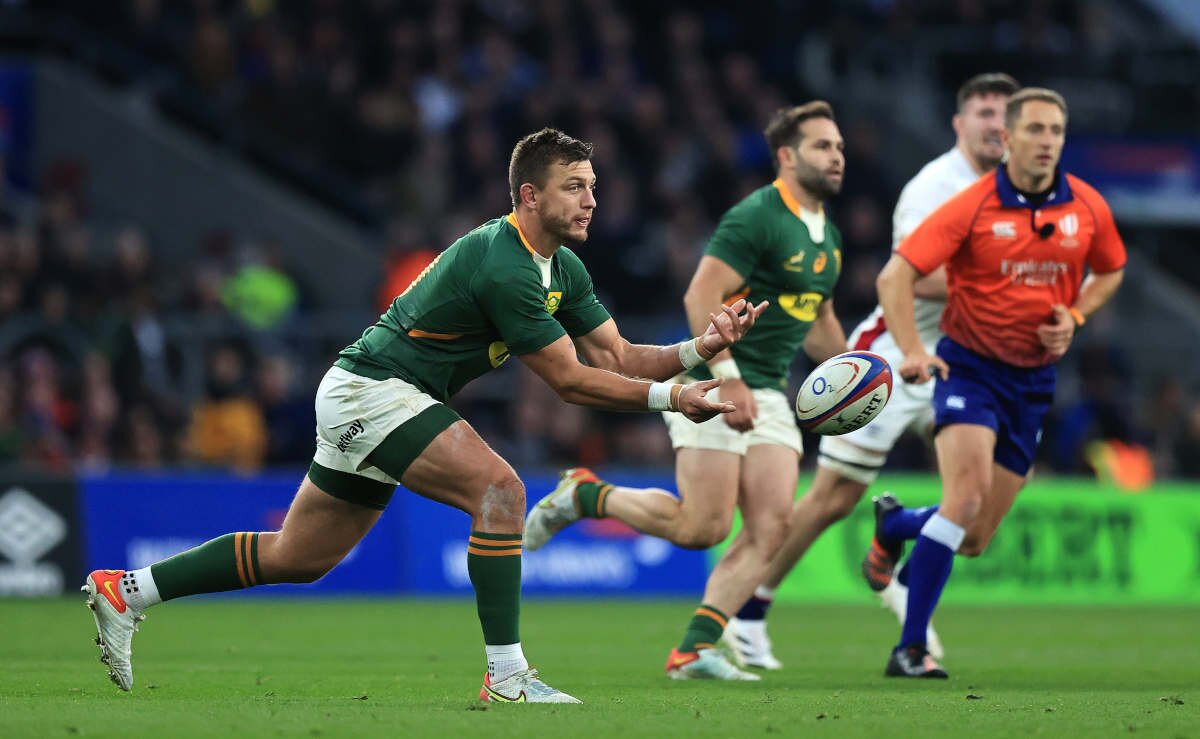 Namibia C+
Namibia find themselves in a frustrating spot. They play very few matches outside of Africa, just two since the last World Cup after eight during the previous cycle. Those matches have yielded one win against Canada and one loss against Spain; neither team will feature in the World Cup. A further loss against the Ivory Coast and narrow recent victories over Zimbabwe suggest that Namibia won't have it all their own way as they hunt automatic qualification in 2027.
Namibia have yet to win a World Cup match. Their match against Uruguay on the 27th September in Lyon has the potential to be one of the matches of the group stage. That has to be the Namibian team's full focus.
South America 
Chile A-
It's impossible not to be captivated by Chile's story. After never appearing in a World Cup, they seemed to ghost through qualifying with only losses against Uruguay, by 5pts, and against Canada, by 1pt, going against them. Victory against the USA in 2022 and Russia in 2021 looked to show that they might be able to really compete. However, they have since lost to Romania and Tonga, heavily, and it looks unlikely that they will emerge from the tournament with a victory. That's not to say they aren't on the way up though. A World Cup appearance should pump more money in and bring yet easier qualification runs.
Uruguay B+
It's hard to overstate what the victory over Fiji did for Uruguayan rugby. Outside of the qualification process, they have only beaten Romania since 2019 but they are increasingly making games of matches against other tier two nations, including a 7pt loss against Italy. In 2007 and 2011 they didn't qualify for the World Cup. In 2015 they qualified only after a narrow repechage victory over the USA. In 2023 it was a straightforward run as they won every game in the South American tournament and then beat the US by 16pts over two legs. In addition to that, they now have regular overseas players in Santiago Arata, Manuel Leindekar, German Kessler, Nicolas Freitas, and Andres Vilaseca. That will only help them as they go in search of more wins.
Argentina C+
Argentina's frustration has been totally inconsistent results. A victory against the All Blacks which seemed to change the fortune of Argentinian rugby last August was followed by a crushing loss to the same opponents by 50pts. The same was true against Australia where they lost by 15pts then won by 31pts the following week. They were never really in the fight in either match against South Africa, then beat England, then lost to Wales and heavily to Scotland.
Trying to pick which Argentina will show up is tantamount to witchcraft. If the one who beat the All Blacks shows up, then they could make the final. If the team who played the All Blacks the following week show up, then they might not even make it out of the group.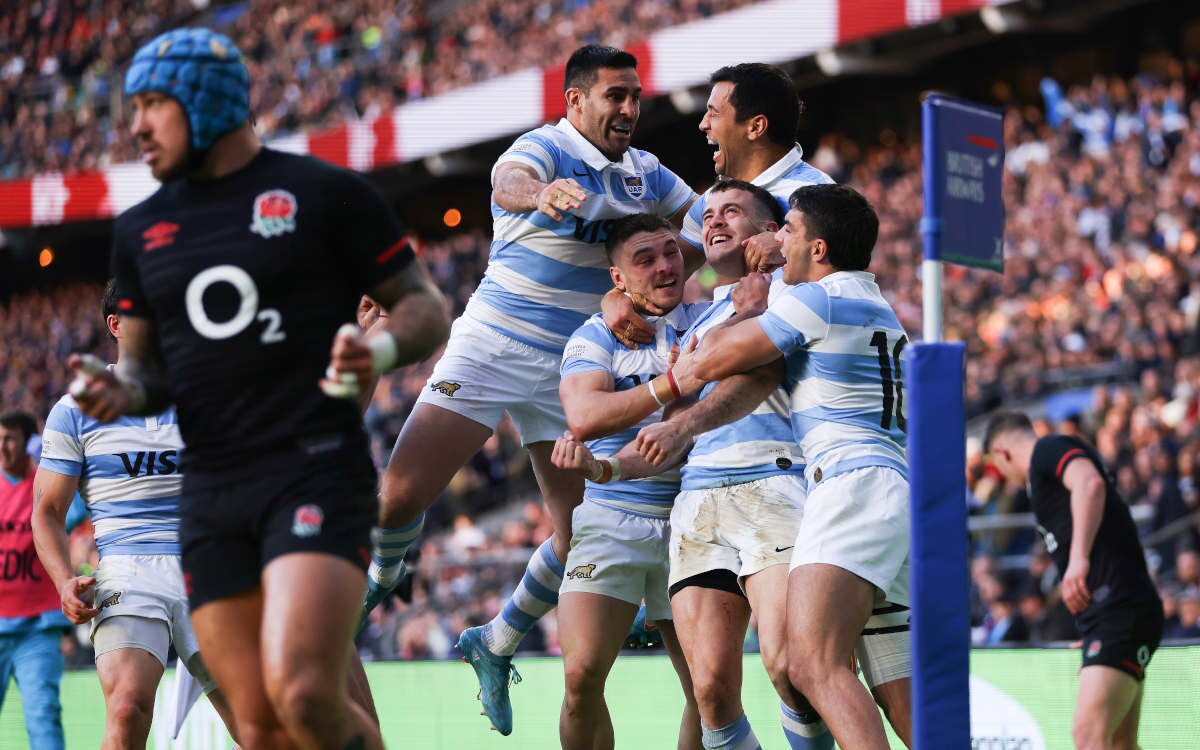 Oceania
Samoa A
For a long time, the Pacific Island hierarchy was Fiji, Samoa, Tonga. That didn't change much. Between 2014 and 2022 Fiji won five consecutive matches against Samoa and the pair drew once. In 2022 Samoa beat Fiji for the first time on their way to a clean sweep in the Pacific Nations Cup. That season was a positive one for Samoa as they won six of their eight games.
They are an old team though. Their top three try scorers in the 2022 Pacific Nations Cup were Ray Niuia (31), Seilala Lam (34), Nigel Ah Wong (32) and Rodney Iona (31) led the points scoring. That might be a concern for the future, but for this World Cup they should all be at their peak. Combine that with the easiest group where they need to beat Chile, Japan, and at least one of Argentina or England and Samoa should have their sights set high.
New Zealand B-
Undoubtedly the veneer of invincibility has gone. We already know that regardless of whether Ian Foster wins the World Cup with a 100-0 victory over South Africa, he will be gone, and Scott Robertson will come in. It's a ridiculous situation. However, New Zealand remain very good. They've hit 40pts three times this season against Argentina, Australia, and Wales. They've beaten South Africa and they were dominant for most of the match against England. They aren't the All Blacks of the past, but they don't need to be to win this World Cup and people will write them off at their peril.
Tonga C
Tonga and Italy, and to a lesser extent Argentina, suffer from the same issue. They fall between the cracks of being too good for the level below them but not quite good enough for the level they are in. That leads to losses, lots of them. Since Tonga beat Fiji in 2018, they have played 24 games and won six of them. There are heavy losses in there as well, 102-0 versus the All Blacks, 69-3 versus England, 36-0 against Fiji as three of the most concerning. The positives though are a string of three victories on the bounce against Spain, Chile, and Uruguay. With Scotland disappearing into the distance, Tonga's best shot at World Cup glory will be against Romania. That's not nailed on though, Romania beat them when they last met in 2021.
Fiji C-
The presence of the Fijian Drua Super Rugby team and an easy group will help Fiji. But, if we are looking only at their progress, they are slipping back. As already discussed, they have lost their firm grasp on the top spot in the Pacific Islands and have had precious few close matches against tier one opposition in recent years. Their last tier one victory coming back in 2018 against France. A recent draw against Georgia does little to dispel the fear that third in the group also isn't nailed on. The spread of possibilities is enormous though; Wales and Australia are fragile. It wouldn't be a huge shock if Fiji qualify, possibly in first place.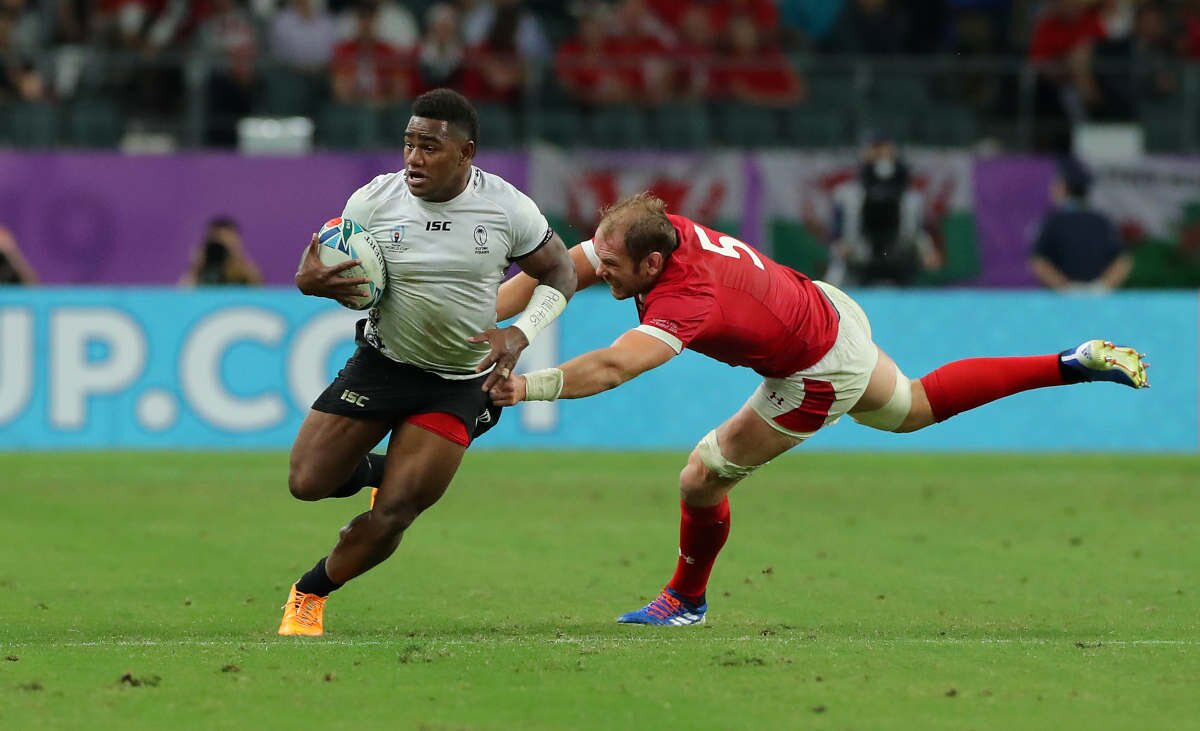 Australia D+
Eddie Jones' merciless approach to his early days in a new role should help Australia. It's a team who are impossible to place though. A remarkable come from behind victory against Wales was the highlight of their autumn. But it was a period when they pushed France and Ireland close, losing by a combined four points while also losing to Italy. The Rugby Championship was another tournament of turmoil. They destroyed, and were then destroyed, by Argentina. They fairly comfortably beat, and were then fairly comfortably beaten, by South Africa and then almost beat, and were then well beaten, by the All Blacks. If you were optimistic, you would say it's fine margins. If you're not, it looks like a random assortment of results.