Back
By Jamie Lyall
'For some of these guys, this could be it. There's a realistic chance they won't find a new club.'
Every day, Jack Cosgrove picks up his phone and rings around the seven now-former Worcester Warriors on his company's books. The daily calls have kept him abreast of the farcical, and frequently abhorrent, twists and turns in the Warriors' combustion. Most importantly, they remind reeling players and coaches that someone is in their corner.
Cosgrove, the former Worcester, Edinburgh and Dragons prop, has started a new life as a rugby agent after a freak training-ground collision claimed the sight in his left eye, and his playing career, while with the Welsh region in October 2019.
He is motivated in part by the shambolic indifference the Dragons showed to him throughout the ordeal, and his desire to ensure nobody playing the game struggles alone as he did.
Now 28, Cosgrove works for his former agent, John Andress, who runs Edge Rugby Management. The group represents five of the ex-Worcester squad, including Rory Sutherland, Kyle Hatherell and Murray McCallum, as well as defence coach Nick Easter and forwards specialist Stevie Scott.
For some of these guys, this could be it. There's a realistic chance they won't find a new club.
"It's important to see how the players are," Cosgrove tells RugbyPass+. "We check in with the guys every day, especially the young guys who haven't got a CV or a reputation behind them. Not necessarily to even talk about rugby, just to see how they're doing as people.
"For some of these guys, this could be it. There's a realistic chance they won't find a new club. I was a player who thought a career-ending injury would never happen to me, then when it did happen, I realised rugby was literally a knife-edge, and it can go any way at any point. Guys do need support around them.
"It's important they know they've got someone who has been in this situation to talk to. It was one of the biggest reasons I wanted to get into the game. It has to be a player-first approach."
Cosgrove was on his honeymoon in Greece when the first rumblings of disaster began to emanate from the rugby jungle drums. An idyllic holiday became glorified working from home. Claudia, his understanding wife, let him get on with it. Tapping into a vast network of rugby folk, Cosgrove, Andress and their two colleagues, former Worcester lock James Percival and Roger Wilson, the retired Ulster, Northampton and Ireland number eight, went to work.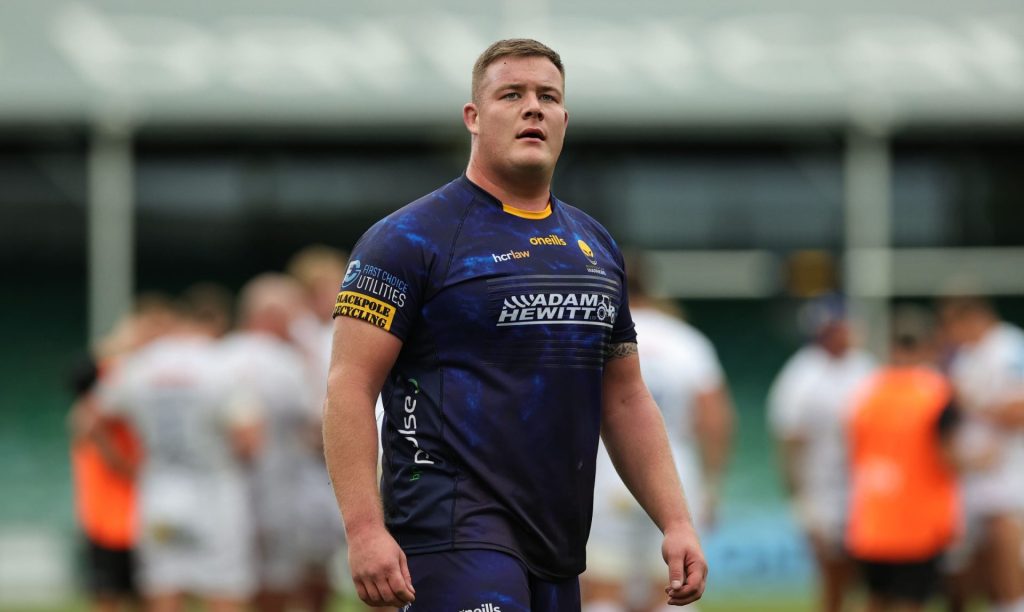 "Most people go on holiday and turn their phone off. I couldn't do that because I've got a duty and we believe in the guys we have on board," Cosgrove says.
"It's not the case you just cast the net wide, and hope you get a few salmons. It's a case of being diligent, going to games, watching players numerous times, getting character references from people, so when you are talking to recruitment guys and directors of rugby, you really believe in this player and you know they're good enough for an opportunity.
"Lately, players have been calling at 10 or 11 at night, just asking questions. I don't go, 'f**king hell', I answer it, no dramas at all, because I enjoy what I do.
"We've got a fair few contacts; we have found things out before the players sometimes, and before it's out on social media. When we're working with these guys, we need to know what's going on all the time."
This has been a hellish experience for everyone at Sixways. Players have uprooted their families and started new lives in the area. Rory Sutherland, who has moved to Ulster for the rest of the season, had bought a house. Murray McCallum has a newborn daughter and is mourning his father, Scott, who passed away in May. Academy players Will Couch and Fin Theobold-Thomas were evicted from their academy house-share.
There will be guys on good money and they're going to get halved or more, because that's just where the market is.
The player market into which the Warriors have been pitched is more ruthless and cutthroat than ever. Some may have to retire. Others will drop to the second tier.
"Boys will have expectations of salaries," says Northern Irishman Andress, who propped for six clubs, including Worcester, during his 15-year professional career. "There will be guys on good money and they're going to get halved or more, because that's just where the market is. You're telling them, 'lads, the cap has been cut and you're in season, it's just not reality'. Guys who were on £150k are probably looking at £75-80k.
"There'll be guys who have played a lot of Premiership rugby and they'll end up having to go down to the Championship.
"They're at an age where, say they're English, nobody in the URC is going to have a massive interest, nobody France is going to have an interest, and there is limited space at clubs in England. It's mad."
Andress spent the earliest days of the Worcester fiasco bashing phones and striking deals. He had contingencies for all five of his Warriors players, and when it became clear the club would not survive, tried to execute them. But he soon grew infuriated in his attempts to extricate players from their contracts as the ship slowly sank. The company which paid their wages had not entered administration and players were tethered to Sixways until a judge liquidated the club in a 22-second ruling.
"You know guys' futures depend on you. I felt the club should have just said, 'look, if you have the option, you are free to go'. They should have done that over a month ago.
"There was a clause in the boys' contracts stating if the club was unable to pay its debts, they could go. So legally, every single player could have got out of their contract. The problem was, the RFU was refusing to release the registrations because the company paying the players was not in administration.
"Worcester had the boys over a barrel. It was getting ridiculous. Not a judge in the land would have held any players there if it had gone to court. It was a disgrace.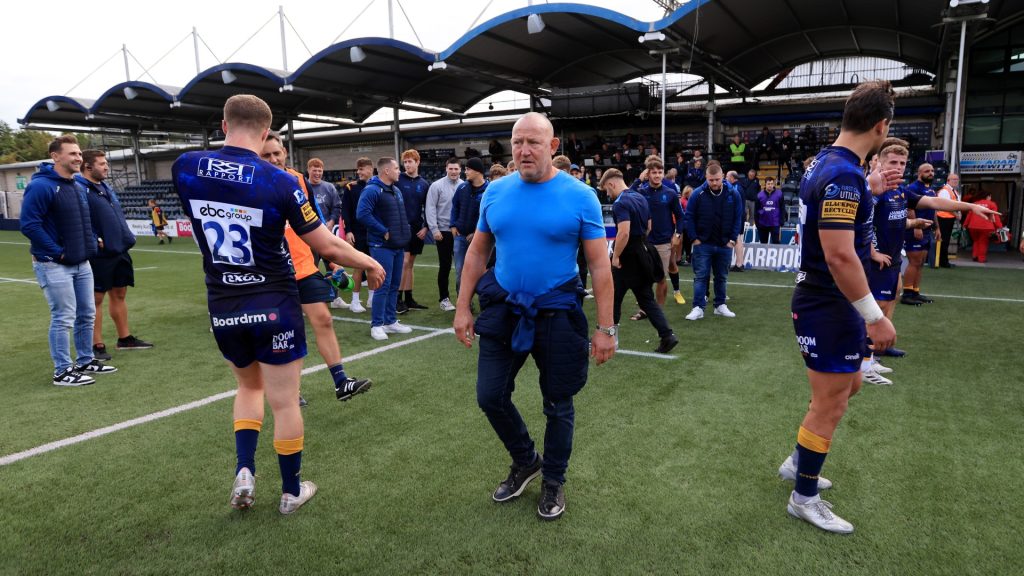 "Anyone with a brain in their head knew this thing was completely screwed and nobody put the players or coaching staff first. I just didn't understand the thinking behind how, when Colin Goldring, one of the owners, a guy who had been struck off as a trainee solicitor, the PRL were still giving them all the time in the world to sort out the club at the expense of players' futures. I still can't get my head around that."
Andress lawyered up. In the case of flanker Hatherell, one of Worcester's top players last season, he retained a lawyer to examine the contract. After a drawn-out and messy saga, Hatherell is awaiting a French visa to rubber-stamp his move to the Top 14. His new club had to buy the South African out of his Worcester deal.
"We got a top-level lawyer to look at the contract and he said it was safe as houses to get Kyle out on the clause that the club could not pay its debts.
"The club said they wouldn't release his registration. We wrote to the RFU, who had a different stance and wouldn't release his registration.
"Kyle sat out training. We had to come to an agreement with the club, which I'm glad we did, but it was very frustrating. Obviously, these owners were just putting themselves first."
New homes have been found for all Andress' players bar McCallum, who is weighing up approaches from clubs in England and France. Couch and Theobold-Thomas have signed deals after their startling exit from club digs. These past few months, players have become increasingly desperate passengers trapped on a rollercoaster.
A random bloke turned up at the house and said, 'what are you doing here?' There were a lot of porkies told. People were clinging on to hope and then getting bashed every week.
"They got kicked out a couple of months ago," Andress says. "A random bloke turned up at the house and said, 'what are you doing here?' Those lads are from the area, very used to being close to family, and they're going to have to move elsewhere.
"Guys have other stuff going on in their personal lives, then you're getting whacked while trying to earn a living to look after your family. There was no certainty or clarity around anything. There were a lot of porkies told. People were clinging on to hope and then getting bashed every week."
For Scott and Easter, both of whom joined the club in the summer, the wait for new coaching opportunities could last months. Rugby is not a trigger-happy business and coaches are seldom sacked so early in a season.
"It's maybe tougher for coaches than anyone," says Andress. "It's much harder to get a job as a coach because there are so few spots.
"Worcester's scrum, maul and defence, in terms of physicality, were very good, so you'd like to think people realise just how good Stevie and Nick are, and opportunities come up. Particularly if you're in a side that doesn't have a good scrum, or isn't especially physical.
"I had Stevie as a coach when I played for Edinburgh – we had the best scrum in the league, most penalties won, most pushover tries. He's gone to Romania and their scrum is taking Argentina on and beating them up front. Those last two games for Worcester, they were destroying Exeter and Newcastle's scrum.
"I'd love to see coaching get to the point where it's not just directors of rugby employing people they know, or mates, and they start looking to bring in guys who are really high-calibre coaches who will add to the environment. It's a very difficult time in the market, but there are a lot of clubs who aren't doing well, and need to make decisions."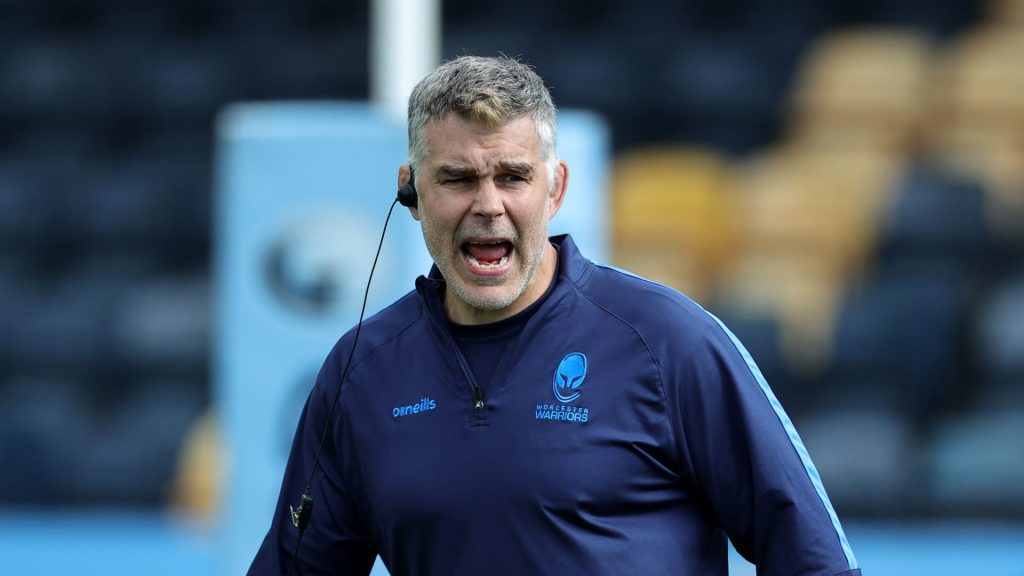 For now, for the coaches, the wait continues. And even though players' futures are nearly resolved, so do Cosgrove's calls.
"This is more than a job to me," he says. "It wasn't that long ago I was in their shoes, desperate to make it as a professional.
"I'd not long turned 25 when I retired. I had a mortgage and I was thinking, 's**t'. When you're in the environment you think you'll stay close to guys forever, but once you're out the door, you are yesterday's news.
"To stay involved and give support to guys when they're not playing, they're injured, they're young and getting frustrated, I can draw on past experiences. That didn't happen to me that long ago. I was that guy. I can pass on the knowledge I've got to our players."