Back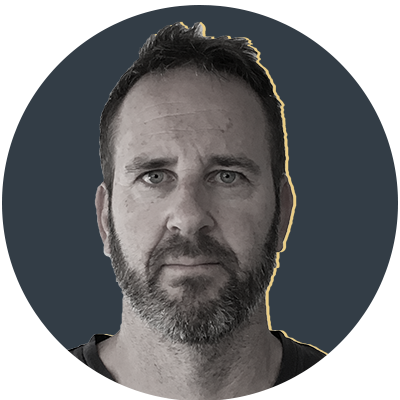 By Patrick McKendry
Concrete in the soul
The impossibly tough and explosive Jerome Kaino is proving hard to replace in the All Blacks No 6 jersey.
If Jerome Kaino proved anything during his long and illustrious career with the All Blacks it was that, apart from possessing shoulders like concrete which made the inside-channel a potentially perilous place for any opposition player to visit, it was that talent by itself won't get you far in the black jersey.
You need a whole lot more than that. Skill and potential may put you on the threshold, but you need desire, commitment and a work ethic to find your way from there.
Initially, Kaino had the keys to the door but lacked the mentality to know which one to unlock. So how did he learn the lessons that helped him become one of the greatest blindside flankers to have represented New Zealand?
Time, mainly. Growing up a bit probably helped, as he would admit, plus he had a genuine role model in Jerry Collins, the toughest of men sadly taken too soon via a tragic road crash in France in 2015, a legend in his own right who helped Kaino understand what being a true professional really meant.
Kaino was on top of the world when he burst onto the scene for the All Blacks in his debut against the Barbarians at Twickenham at the end of 2004. He played the full 80 minutes and was named man of the match after scoring a brilliant individual try when rounding several defenders, and then, finally, Wallaby Mat Rogers to score by the posts. Later he sat with his teammates, most of whom he didn't know before the tour, and was lost for words.
He was only 21 then and later would admit he wasn't ready for test rugby and felt fortunate he didn't play more on that tour because, looking back, he may have been exposed.
It had all come too easily. Although he was adjudged the world's best young player after starring for the New Zealand Under-21s on their way to their world championship win in England that year, he was picked for the All Blacks despite not having signed a Super Rugby contract and what followed was an inflated sense of self-importance and a lack of direction which meant his All Blacks career didn't properly start until 2008 – four years later.
He enjoyed success a little too much and sometimes he enjoyed a drink a little too much. There were warning signs: a few times he turned up for training at the Blues a little worse for wear from the night before, and there was a minor car crash the day after a session on the booze.
Kaino's journey from talented athlete to All Blacks legend may be worth pondering now as we consider why it has taken so long to find a genuine replacement for him in the No 6 jersey.
The breakthrough came when Kaino was effectively given a last chance by the coaches in 2008 when he was selected at No 8 for a test against the Springboks in Wellington and he delivered then like he delivered in two World Cups and is still delivering now at the age of 37 as captain of Toulouse in France.
Last year he helped the club win the French Top-14 championship. Despite his many years of fine service at the Blues, he never experienced what it was like to lift up the Super Rugby trophy.
Kaino's journey from talented athlete to All Blacks legend may be worth pondering now as we consider why it has taken so long to find a genuine replacement for him in the No 6 jersey.
One of Steve Hansen's big mistakes during his overwhelmingly successful tenure as All Blacks coach was to tinker with his loose forward mix for the World Cup semi-final against England in Yokohama last year and, while the selection of Scott Barrett, usually a lock, ahead of specialist Sam Cane for the No 6 jersey wasn't the whole story of why New Zealand's dream of winning three World Cups in a row was dashed, in hindsight it was definitely worth a couple of chapters because the All Blacks were dominated in the loose.
Hansen would never have dared do such a thing in the previous two tournaments in New Zealand and the United Kingdom because at the time the old firm of Kaino, Kieran Read and Richie McCaw was tinker proof.
As a unit they were rarely bettered in terms of skill or physicality and all are greats in their own right.
Kaino played virtually every minute of the 2011 edition and could easily have been named the best player in the world following it.
Four years later, he was just as dominant, and since he retired from international rugby following the third test at Eden Park against the British and Irish Lions in 2017, no one has put his hand up and demanded selection in the black No 6 jersey like he did.
Liam Squire, a durable and hard-working loose forward, appeared the most promising option but his near constant injuries took a physical and mental toll, and Vaea Fifita and Shannon Frizell, while promising, still have to find their feet, although the latter's form for the Highlanders in Super Rugby Aotearoa was more evidence that he is making good progress.
No 8 Read's retirement and Cane's appointment as All Blacks captain means another shake-up is coming this year.
Cane will start at either No 6 or No 7, with Savea an option at No 7 or No 8, which opens the door for a No 8 specialist – say Hoskins Sotutu, who enjoyed a breakout season with the Blues – or a blindside specialist, possibly Frizell, Dalton Papalii and Luke Jacobson. They are all talented athletes, but do they have what it takes to be an incumbent No 6, or, dare we say it, an All Blacks great?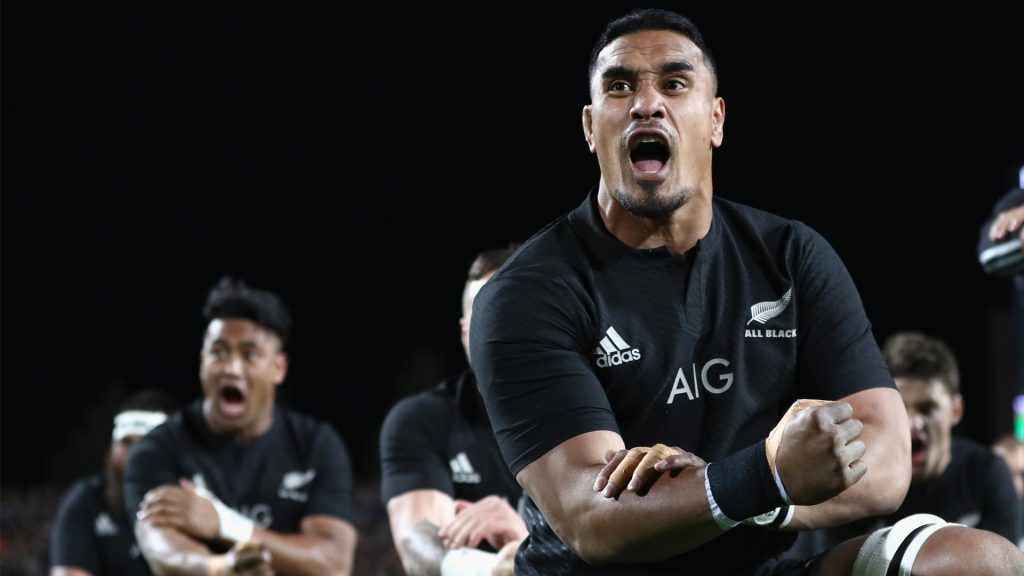 Former All Blacks coach Wayne Smith was part of the selection panel that picked Kaino for that 2004 tour.
He was coaching Northampton at the time Kaino was running amok at the international Under-21 tournament in England that year, and he remembers the excitement he and his fellow coaches Hansen and Graham Henry felt at selecting such a pure athletic talent for the All Blacks several months later.
"We were all really excited and aware we had something special on our hands," Smith tells The XV. "To be fair though, it took him a while to become a professional and to do the work he needed to do to become the great player he became.
"He never really captured a spot initially. There was Jerry Collins, obviously, who was a phenomenal No 6 himself and there was Rodney So'oialo at No 8. We had a strong line-up. We knew Jerome had the goods but he struggled to match his talent to the commitment he needed at that point.
"Once Jerry left, that's when Jerome really started to understand what it was going to take to become Jerry's replacement. He had this concept for the rest of his career that he'd been given the jersey by a great player and his job was to try to make it better. I think even at the end, after two great World Cups – world champion twice and he must have been close to player of the tournament both times – he still wasn't sure whether he made the jersey better because the great Jerry Collins had handed the jersey to him.
"To me that encompasses why he was so great. He'd found what it took and he was driven constantly to reach the standards in the jersey that Jerry had reached."
Kaino tells a story in his biography about the tough love occasionally handed out by Collins, who played 48 tests between 2001 and 2007 and was one of the hardest tacklers to have played the game.
During his early days in the All Blacks squad, Kaino arrived for training without learning the lineout calls and received a literal clip around the ear from Collins as a result.
"It hurt. It was also justified," Kaino wrote. "I think Jerry took it on himself to guide all the Polynesian boys and make sure they were up to scratch. We could muck around all we wanted outside the All Black environment, but when we were there we had to get our shit together. I didn't. He made sure I knew my stuff.
"That's the Samoan way of guys helping each other out. It's 'bang!'"
Kaino added in My Story: "One part of his game that I really admired and wanted in mine was his defence. I always loved the physical side of things but early on I didn't have the courage that he had. Looking at Jerry, he wasn't a big guy. He wasn't tall or wide, he was just courageous. When he tackled, he was vicious. He was a real enforcer."
That's what Kaino became too and it's one special ingredient the All Blacks have been missing since he departed three years ago.
The game has changed since but the importance of dominant tackles hasn't, and, while the hardness of Cane's shoulders cannot be easily dismissed, the new All Blacks skipper doesn't yet bring the intimidation factor that Kaino did, or that Collins did before him.
"He was hugely intimidating because of his strength and toughness," Smith says of Kaino. "He had steel in those shoulders. But he was never dirty. He was never one to throw a punch or intimidate that way. He just intimidated through his ability, toughness and the concrete he had in his body. He became revered around the world. When he was playing there was a different respect for the team.
"He was very tough. Anyone who saw that tackle in the World Cup semi-final in 2011 against Australia when he held up Digby Ioane over the line and drove him back – basically picked him up and drove him backwards – when they should have scored, it was phenomenal. That wasn't built in the gym, I think a lot of that is in his genes.
"He was hugely blessed with speed, strength, resilience, talent. He had everything and once he matched that with commitment and drive then he reached his potential."
When Kaino walked off Eden Park three years ago, he did it as a complete player, one with little to prove (apart from perhaps domestic success which he has since achieved at Toulouse), and an All Blacks legend.
"To me that encompasses why he was so great. He'd found what it took and he was driven constantly to reach the standards in the jersey that Jerry had reached."

Wayne Smith
It just took time, including a false start in 2006 when he played a couple of tests against Ireland and wasn't required again until a couple of years later.
That, Smith says, is important to remember when considering the latest crop of blindside flankers and why it has been so difficult to replace someone who may just turn out to be irreplaceable.
"Jerome had time – four years from 2004 until 2008 when we knew how good he could be," Smith says. "So I think we have to give others time as well. In Liam Squire, a great fella with a huge amount of talent, we saw one who was capable of taking that jersey. He had some injuries and has fallen out of the game a wee bit. I really like the look of Shannon Frizell from the Highlanders and Luke Jacobson from the Chiefs. Tom Robinson at the Blues, Cullen Grace at the Crusaders – there are the people around to grab that jersey. I guess they have to find what it takes, just as Jerome found it."