Back

By Frankie Deges
Chile's road to a first Rugby World Cup, paved with self-harm, frustration and graft
Chile will become the first new nation in a Rugby World Cup since Russia made it to New Zealand in 2011. The Bears lost their opening game 13-6 to the USA, and that losing bonus point would be the only one they earned across two tournaments.
Russia would ship over 50 points in their following three matches against Italy, Ireland and Australia. When they made it back to the global showpiece eight years later, they were beaten by Japan, Samoa, Ireland and Scotland.
Los Cóndores' long road to the Rugby World Cup began in the 1990s when qualification processes began. It hurt seeing how Uruguay joined Argentina as the South American team in 1999 and 2003, and then again in 2015 and 2019.
There were steps forward every now and then, but mostly steps backwards which did not allow players and teams to flourish.
Some were self-inflicted wounds, others had more to do with how fast Chilean rugby was losing touch with where the modern game was heading.
In the words of Chilean Rugby Union president Christian Rudloff, "the train was leaving the station and we had to jump on it".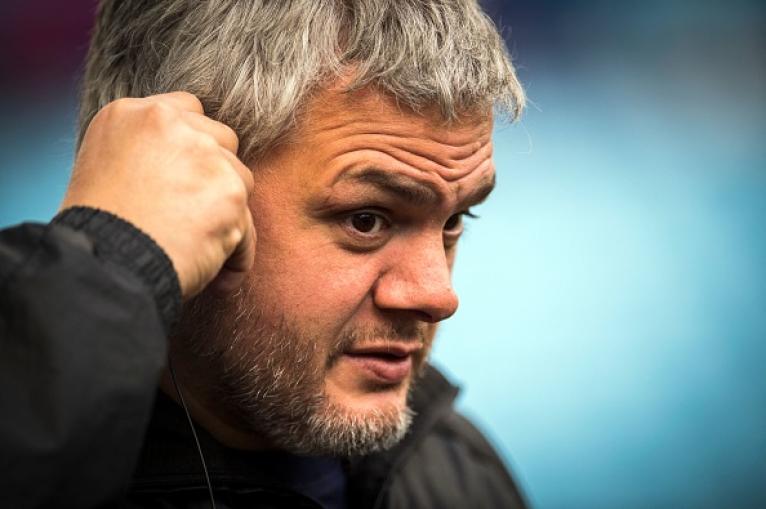 The x-factor was found when former tormentor Pablo Lemoine became head coach.
The first Uruguayan to play professional rugby – he joined Bristol in 1997 – Lemoine was a world-class prop who played in Europe until 2011. An integral part of Los Teros team which reached their first and second World Cups, when he hung his boots, he returned to Montevideo and was instrumental in setting up their high performance programme which led to a place at England 2015 – with Lemoine at the helm – then Japan four years later, and now to France.
After a short, World Rugby-sponsored stint with Germany in their unsuccessful 2019 play-off with Samoa, Lemoine crossed the Andes, a trip he'd done before as a player and coach plotting the downfall of Chile.
Now, he was planning a new dawn for them.
He understood players' commitment differed and in the Americas Rugby Championship, played from 2016 every season until 2019, Los Cóndores only managed two wins, a reflection of where they stood.
Lemoine had the tough task of changing mindsets.
By convincing a growing group of players, tired of losses and embarrassments, what the journey forward looked like and gaining the support of a rugby union which was also lagging behind in many aspects, things started heading in the right direction.
Old dog Lemoine knew that "a close score away would be crucial for the return game in Chile".
Covid-19 hit the region as the first professional tournament in South America was just three rounds old. Selknam, the Chilean franchise, opened the tournament with an away win in Montevideo to Peñarol Rugby. With a sizeable crowd, they played the second game at home.
As Chile, South America and the world came to a stop, the pandemic at least allowed players to focus on their fitness for a few months before international competition resumed. As elite sportsmen, they were allowed transit permits to travel to the training centre and the time was well spent narrowing the gap to other nations.
The following year brought a key date with destiny: falling just short in the Sudamericano final against Uruguay – a game Chileans claim they should have won. Then a qualifier with Canada, a team which had never missed a World Cup since 1987, ensued.
Old dog Lemoine knew that "a close score away would be crucial for the return game in Chile".
After a last-second 22-21 defeat in Victoria, Lemoine's charges were better rested for the return game, and a fine performance gave them a comfortable 34-15 win, 23 points contributed by full-back Santiago Videla.
A second consecutive year with Selknam being used as a laboratory for the national side put the team in a great position ahead of the series which would secure the ticket to France.
The condor is the largest flying bird in the world by combined measurement of weight and wingspan. The American Eagles, another imposing beast of the skies, lay in wait.
Amid extreme rain and cold and with 12,000 fans – a record for a rugby match in Chile – the 21-22 loss in Santiago was seen as a positive in many ways.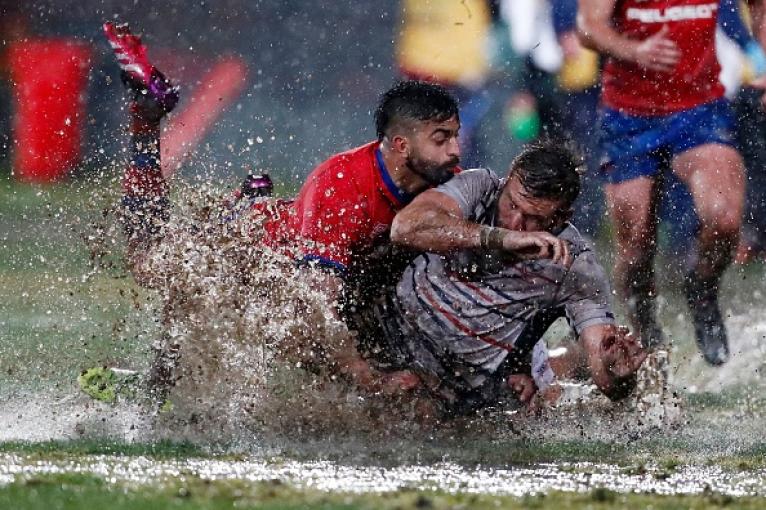 "It was small enough difference that our only option was to win," recalls Lemoine, who had an ace in the hole.
In the return game in Glendale, he started with the reserves, keeping his stars fresh for the second half. It might have backfired as the Eagles raced into a 19-point lead inside half an hour.
"I knew we only needed to be with a chance to win in the final minutes and we'd win," says Lemoine, who had actually mentioned this in conversation with this writer three months earlier.
The half-time score was 19-14. Soon after, the Eagles were up again by 12 points, but with the unstoppable Yoyo Fernández at 10 – who a week earlier had scored what was later chosen as the 2022 World Rugby try of year – running lines and putting players into gaps, Chile kept reducing the score until the reinforcements came on.
Hunger and passion, two attributes not normally associated with the Chileans of old, came to the fore and the visitors took the two-point lead they needed to qualify for in the 74th minute with a penalty from their marksman Videla.
USA was given a get-out-of-jail card sixty seconds before full-time with a penalty that many still find hard to explain. As they were preparing to seize what seemed a simple three points, to claim the victory and their spot in France, the TMO spotted a neck roll that changed history forever. Chile, incredibly, prevailed.
Flanker Ignacio Silva, one of those players who had battled against his team-mates' disinterest in the earlier part of his decade-long Test career, could not watch the winning penalty, turning his back to the action.
It was by far my favourite day in rugby. I've never cried so much in my life.
When the game finished, after his 60 minutes of customarily unfaltering commitment, one of the hardest players in his country's history broke down.
"It was by far my favourite day in rugby," he said. I've never cried so much in my life."
Upon returning home, Los Cóndores were greeted by the national president. The team were the talk of the town.
The game has a greater profile but the growth in players might still take some time. The upper echelons of the Chilean pathway have adapted to elite requirements much faster than their club counterparts.
Rugby is played from north to south in a country spanning over 4,000 kilometres (2,700 miles) but is so narrow it can take you from skiing in the Andes to surfing in the Pacific Ocean within 90 minutes.
Their reward for qualifying is a place in pool D and games against Japan, Samoa, England and neighbours Argentina.
"We want Chileans to feel proud and well represented," says Lemoine of the goal for the tournament. "I think our Rugby World Cup will be about giving credibility to the whole process; that Chilean rugby showcases the road they are on.
"The competitive part will come in 2027."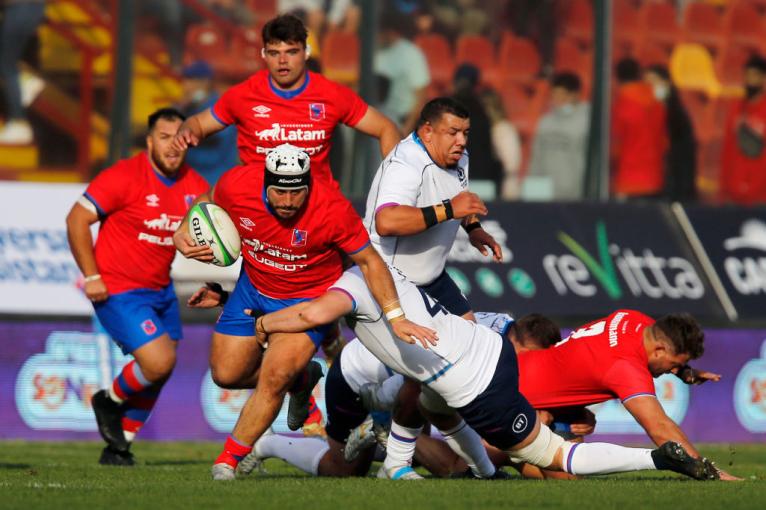 While it is unclear whether Lemoine will be at the helm by then as his contract expires at the end of this year, a high performance pathway has been designed, ensuring sustained growth.
Qualifying for the World Cup also generated huge interest and companies have been lining up to add their brand to the team's sponsorship. The message is clear: it won't be so much about winning as pride in the road to get here.
"Companies are trusting what we are doing, our message, our values," says Gonzalo Dávila, commercial manager at Chile Rugby.
"We are planning to have them involved for the next few years as they support the growth of the game. The exposition of rugby has been very big and it is for the benefit of all involved."
Banco de Chile, the national bank, has become the main sponsor and as welcome as their financial support has been, their backing has taken the game to across the country.
Their first spot not only promoted players in the Chile's vast areas of beauty, but also the positive message the game has to offer.
In order to be competitive come September, the team has undergone what Lemoine believes is "probably the hardest preparation of a professional team that I can remember."
This includes spending a few days with the Chliean Marines in the deep south, jumping from a ship into the ocean in the middle of winter and trekking into mountains as the sun set wearing wet gear.
"It brought us together, pushed our limits. We found out what we are made of," said José Larenas, Chile's most capped player.
"We incorporated routines and realised we share that crazy passion they have for the country and the defence of our flag."
Chile will play four warm-up games, against nemesis Uruguay in Montevideo, Namibia and twice against an Argentina XV. These last three games will be in venues outside of Santiago, the main rugby district.
We won't win the World Cup or come out of the pool, but we must be credible.
"We are announcing our list of 33 players on August 14th," adds Lemoine. "Some positions are still open and these games are very important as players will be able to play themselves into the squad.
"We have never played against Tier One countries and the whole World Cup experience will be huge for the team.
"The preparation was extraordinary in terms of what was asked of players in mental, physical and competitive aspects. It will be very positive when the time comes.
"We won't win the World Cup or come out of the pool, but we must be credible. Chile must show the first part of the road that will lead to 2027."
A resident of France from 2000 to 2011, Lemoine knows it will be a fabulous tournament, embraced by a country he once called home and with fans flocking from all over the world.
Yet, players will be there with jobs to do.
"We will play in big rugby towns, it will be an incredible experience for them, but they must remain professional throughout the tournament, knowing where the focus is."
Each individual game is already being planned, even if the coach admits with a smile that "we had broken down England and then they changed their coach…"
Chile will be the new team. The debutants. The team for which every fan has a soft spot.
They will be well-supported as figures flying around suggest up to 5,000 'chilenos' will be in France.
"We are 52 members of the Old Mackayans Rugby Club (in Viña del Mar) that are travelling as a group to watch Chile," says Michael Black, a former FIFA marketing manager. "It is extremely exciting, something we never dreamt of."
Black and many of his friends had been to previous World Cups, maybe imagining what it might feel to have their team competing. Now they will know.
"There will be a huge red wave of support for a team that has done more than we've ever imagined could be done. Pride is a word that doesn't fully explain what we feel.
"What is very positive is the whole country is supporting the team and the sport. The future for rugby is very positive."
Happy days then for a Chilean squad who, even before setting foot in France, are already winners.